Project omschrijving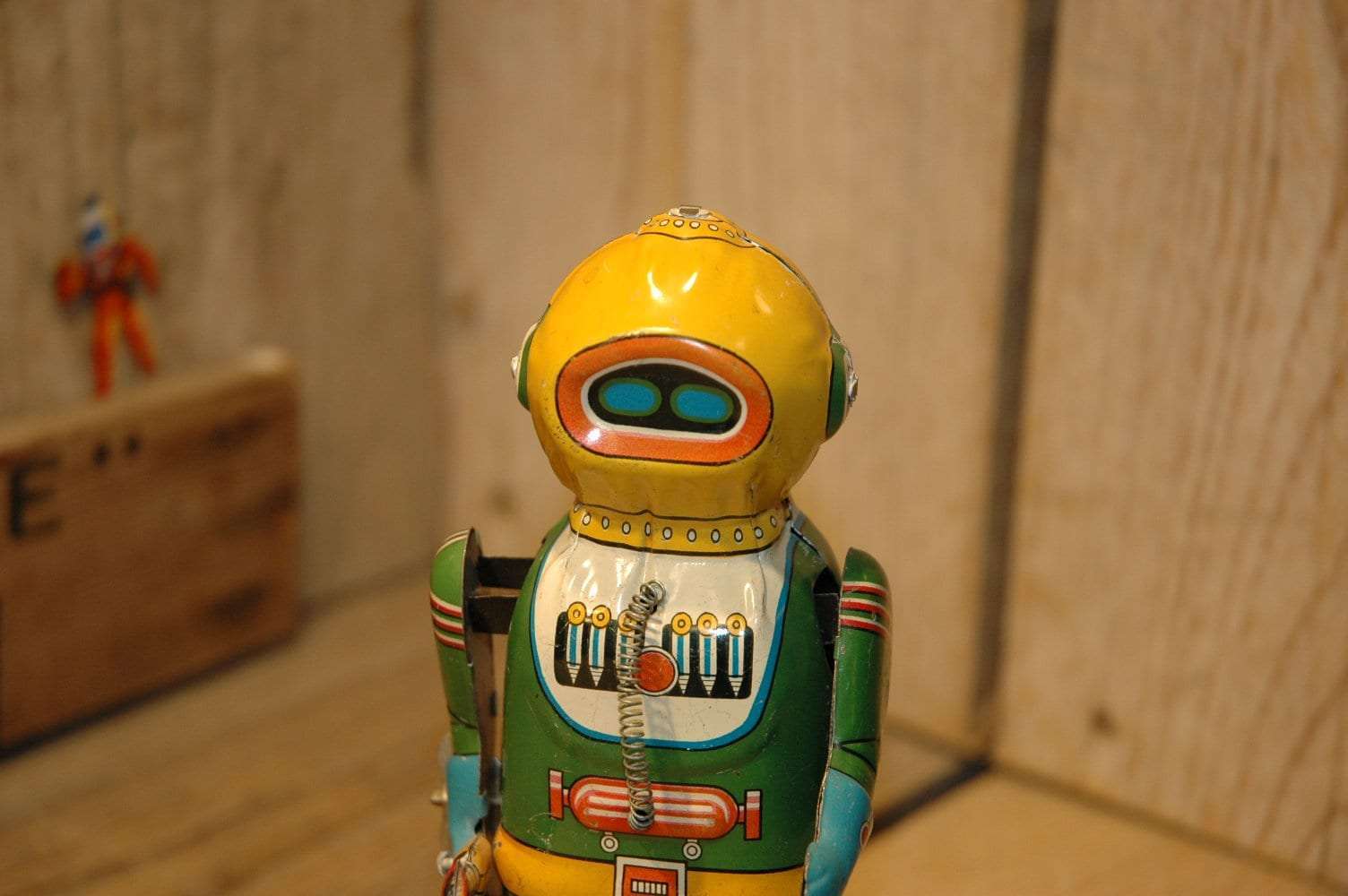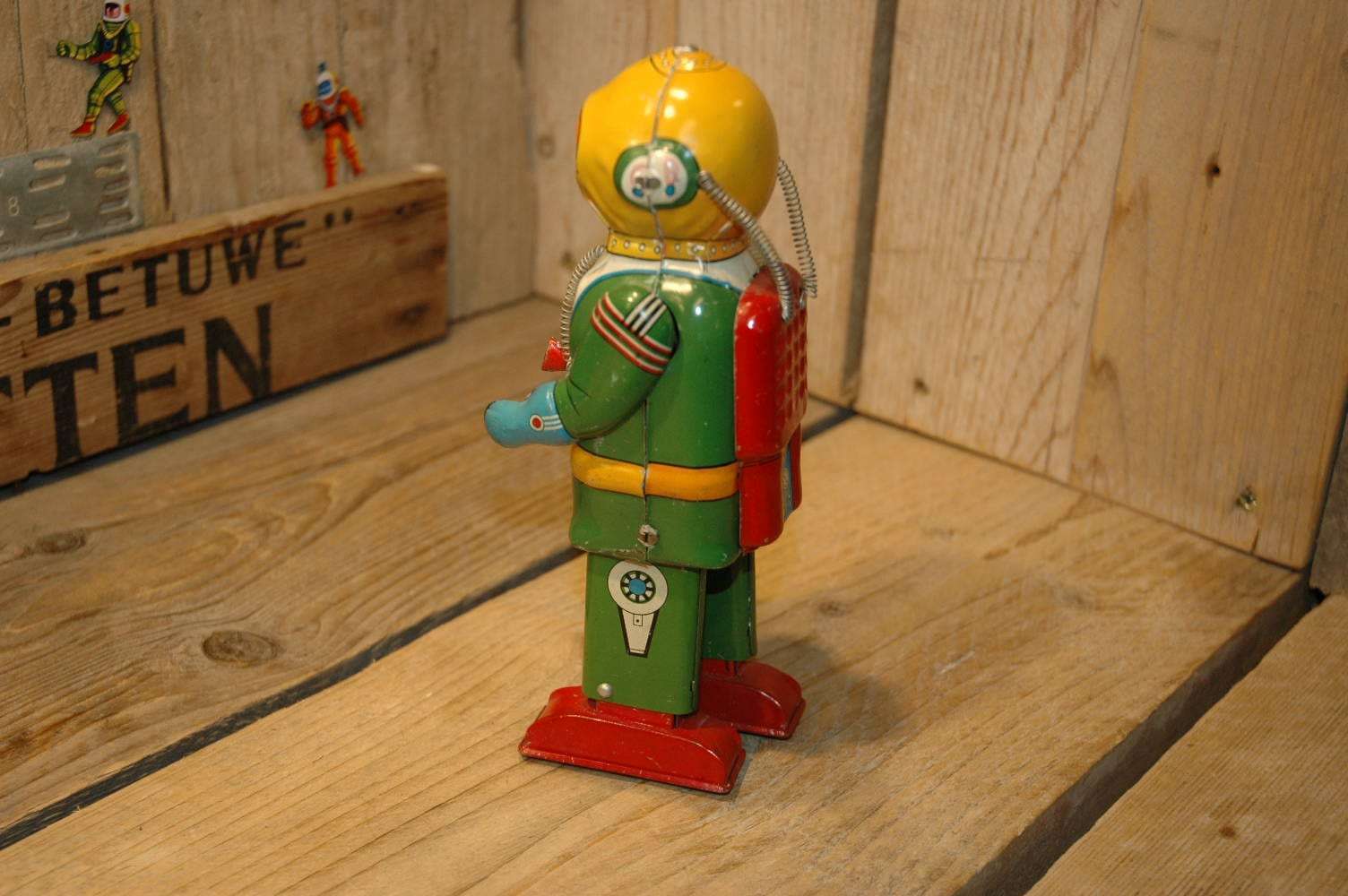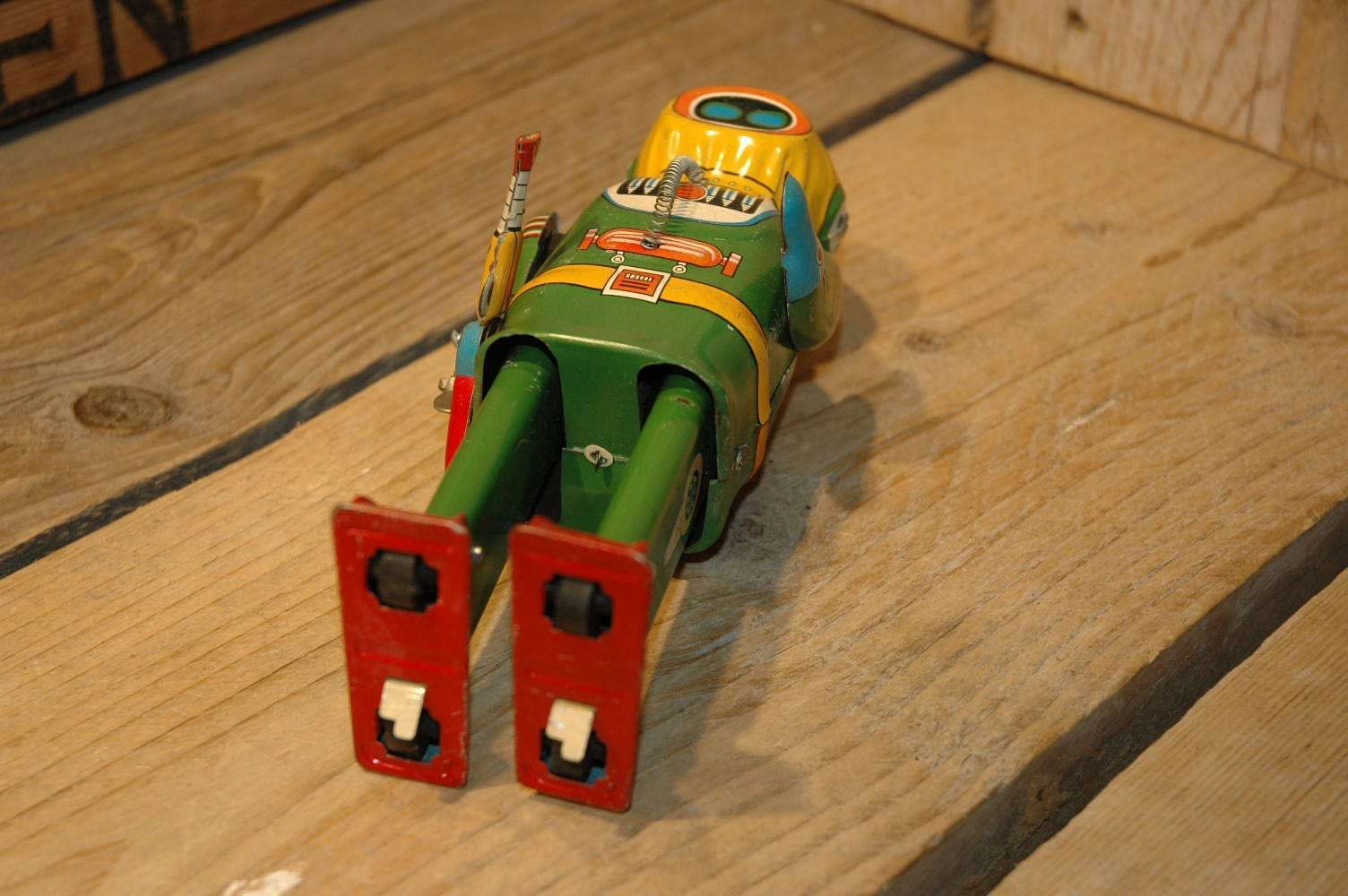 Naito Shoten – Interplanetary Explorer
This Interplanetary Explorer was made in the late fifties in japan by Naito Shoten. Several color and litho variations on the same pressing were made and all are rare and scarce robots.
The robot is made out of tin with a clockwork mechanism that allows the robot to walk forward with swinging arms.  Not much is known about the history of this robot or the company.
Boxed examples are very hard to find. There are even some variations in the boxes for this robot but again, a box is seldom seen around.
I found this robot in Italy last year on a flea market in Milano. The seller had really no idea about this robot and the fact it was a scarce and rare robot.  He told me he also had the box for the robot but was not able to find it for me. We even went to his house but no luck there either..
The condition of this Interplanetary Explorer is really excellent. The robot is complete, all original and works fine. There is some light playwear as you can expect from a being played with robot but overall condition is really excellent, very nice example of this rare and scarce robot.
CFP:  Contact me For Price       at       boogo.nl@gmail.com