Project omschrijving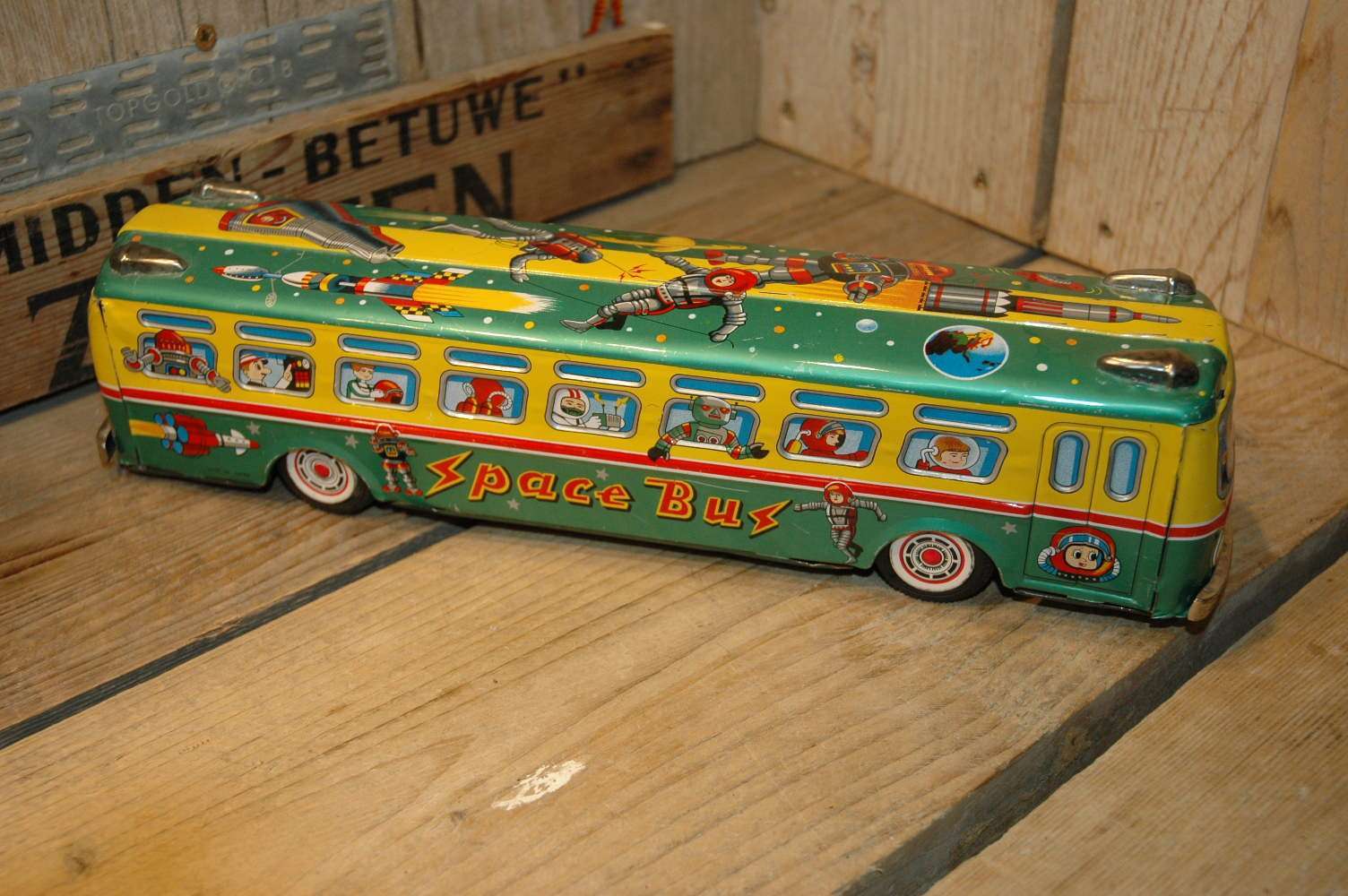 Muira / Shimazaki – Space Bus

I still remember the very first time I saw this space bus in auction. It was a few years ago and an exact same example as this one sold for over 10.000 usd with original box.. WOW !
From that time on I kept my tentacles out in search of this bus because Robby is lithoed on it. Then, a few years later I found out this space bus was made with AND without Robby lithoed on the roof..ahumm. I kept on searching and last year I found finally a space bus ( in Italy of course, where else :- )!! BUT…. Robby on the roof but clear windows… ahhhhhh ( a THIRD !! Variation but more about this clear window bus later ! 🙂
This bus, the one with Robby on the roof was made by Muira/Shimazaki ( Sounds like a good Japanese meal 🙂 The bus was made in Japan in the late fifties and is friction powered. The litho is out of this world… take a close look and look again.. what a great artwork ! The bus is filled with robots, astronauts, robby, starts rockets etc etc. Its ALL there, what a beauty !
The condition of this unbelievable rare and scarce bus is excellent to near mint. Besides some little dings and some light scratching and a missing hubcap there are no flaws to mention. The friction works fine and strong. Really an above average example of this very hard to find space bus.
CFP:  Contact me For Price      at      boogo.nl@gmail.com