Project omschrijving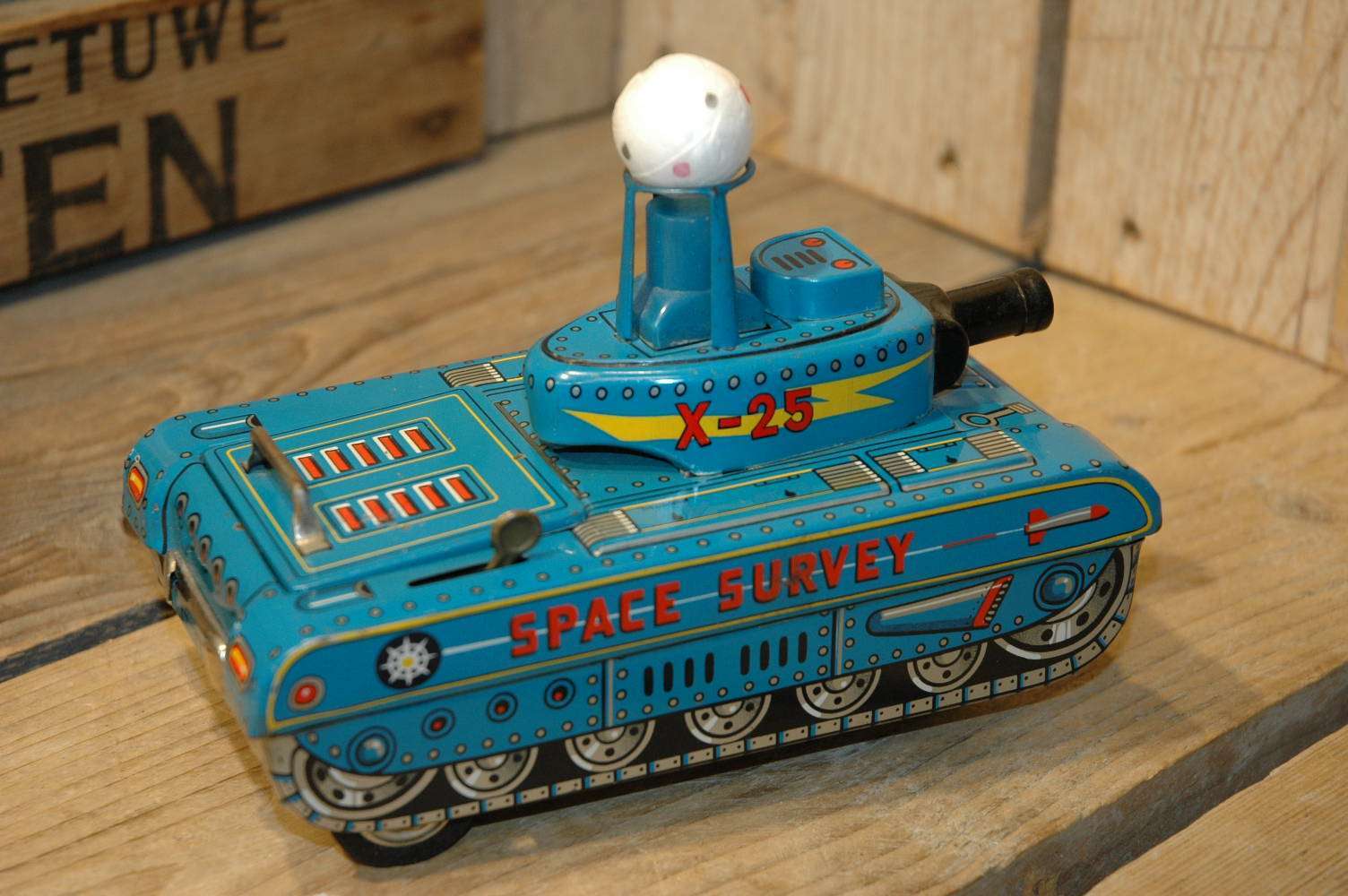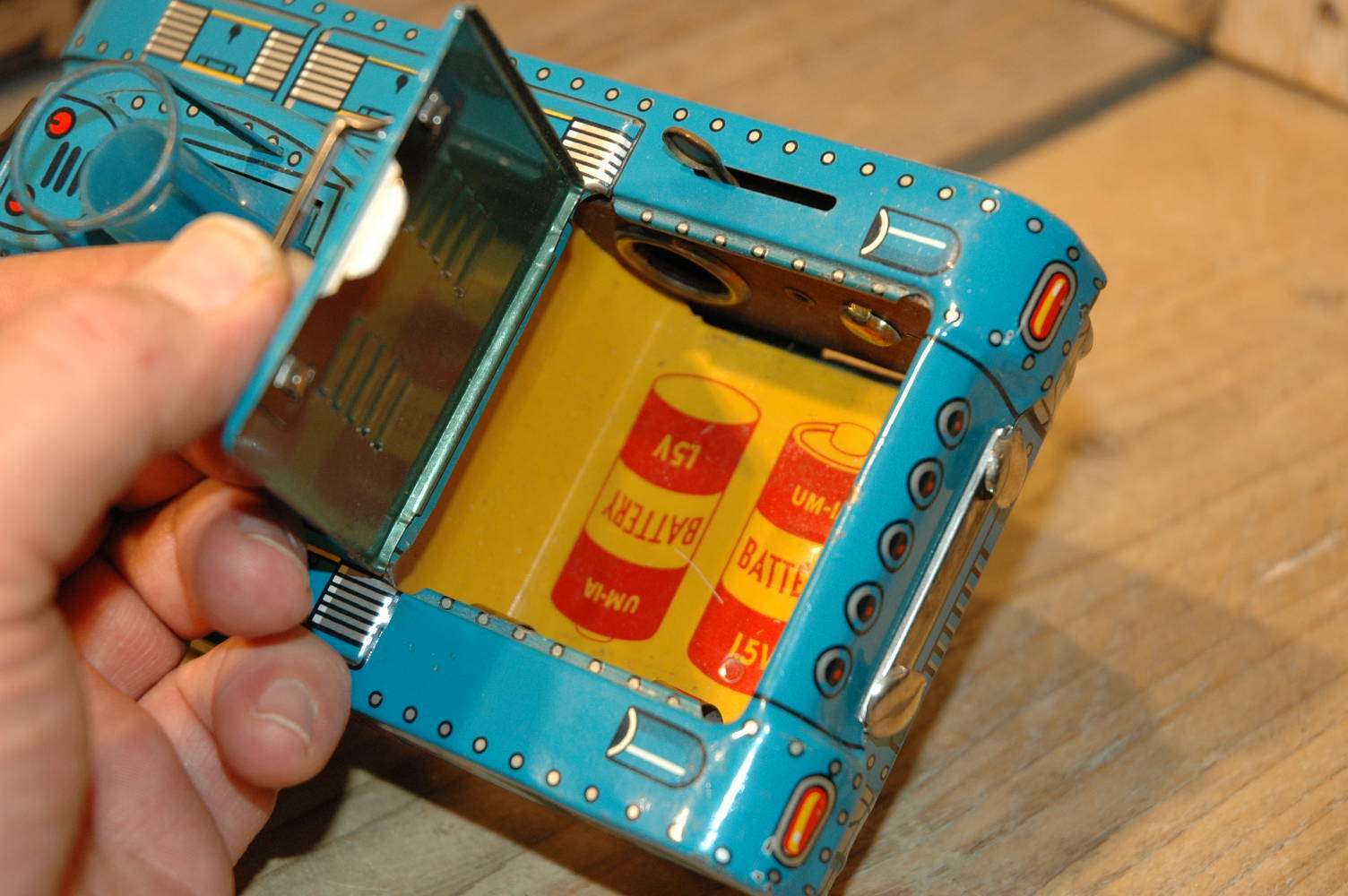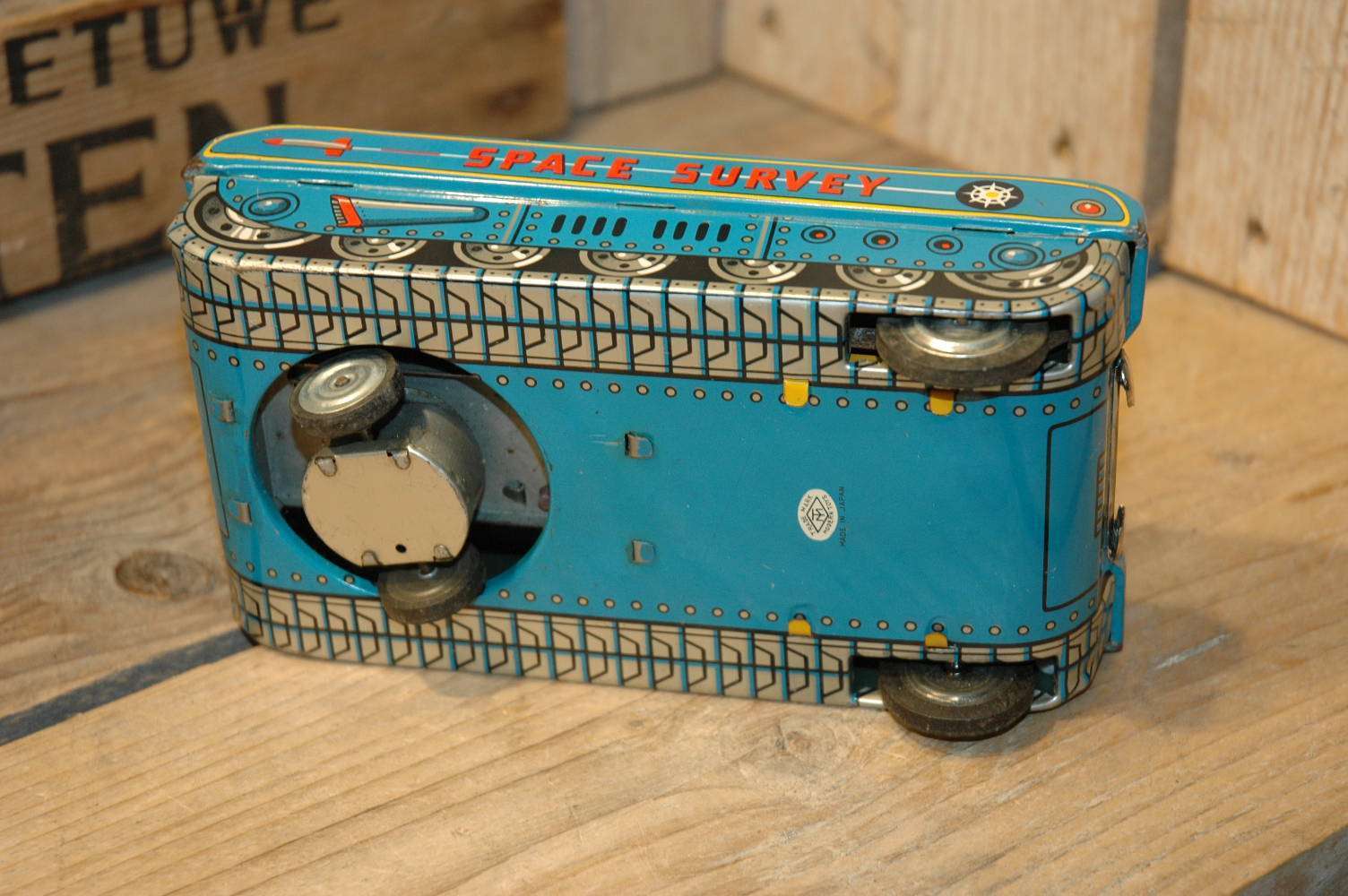 Modern Toys – Space Survey with Floating Satellite.
To find a toy you have never seen before after 15 years of collecting is quite cool so you can imagine how I felt when this one entered the Dutch Caves 🙂 The blowing ball mechanism is always cool in toys but mostly seen in the modern toys saucers and in the Nomura Space car. Besides one other Modern toys Tank and the floating satellite shooting game, there are not much toys equipped with this mechanism.
Not only this Space Vehicle is rare and scarce, it also comes in the most beautiful color.. in blue 🙂 . For me the best toys are made in this color 🙂
Well, what is to mention about this fantastic piece of space toy history: First, the box is missing, a pity of course but I think the toy itself is special enough. Made out of lithographed tin, battery operated ( 2 D-Cell batteries ) and comes with blowing ball ( satellite ) mechanism in bump and go action.
The condition is excellent, the toy is complete, all original and in perfect working order. Comes with one original satellite ! which.. I think is more than special 🙂
First time this one entered the "Dutch Caves" … Rare and scarce space toy !
CFP:   Contact me For Price:                   at                boogo.nl@gmail.com