Project omschrijving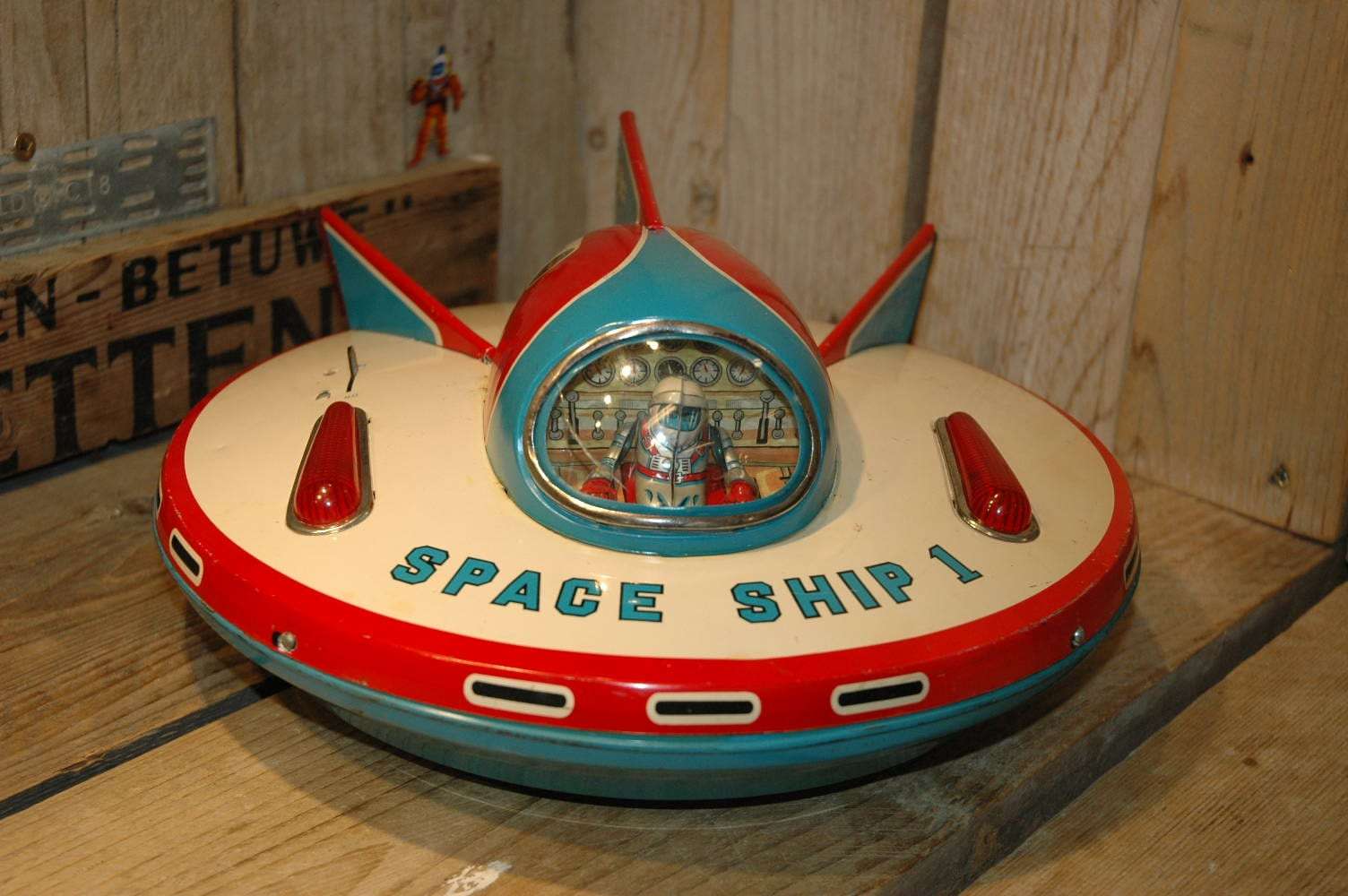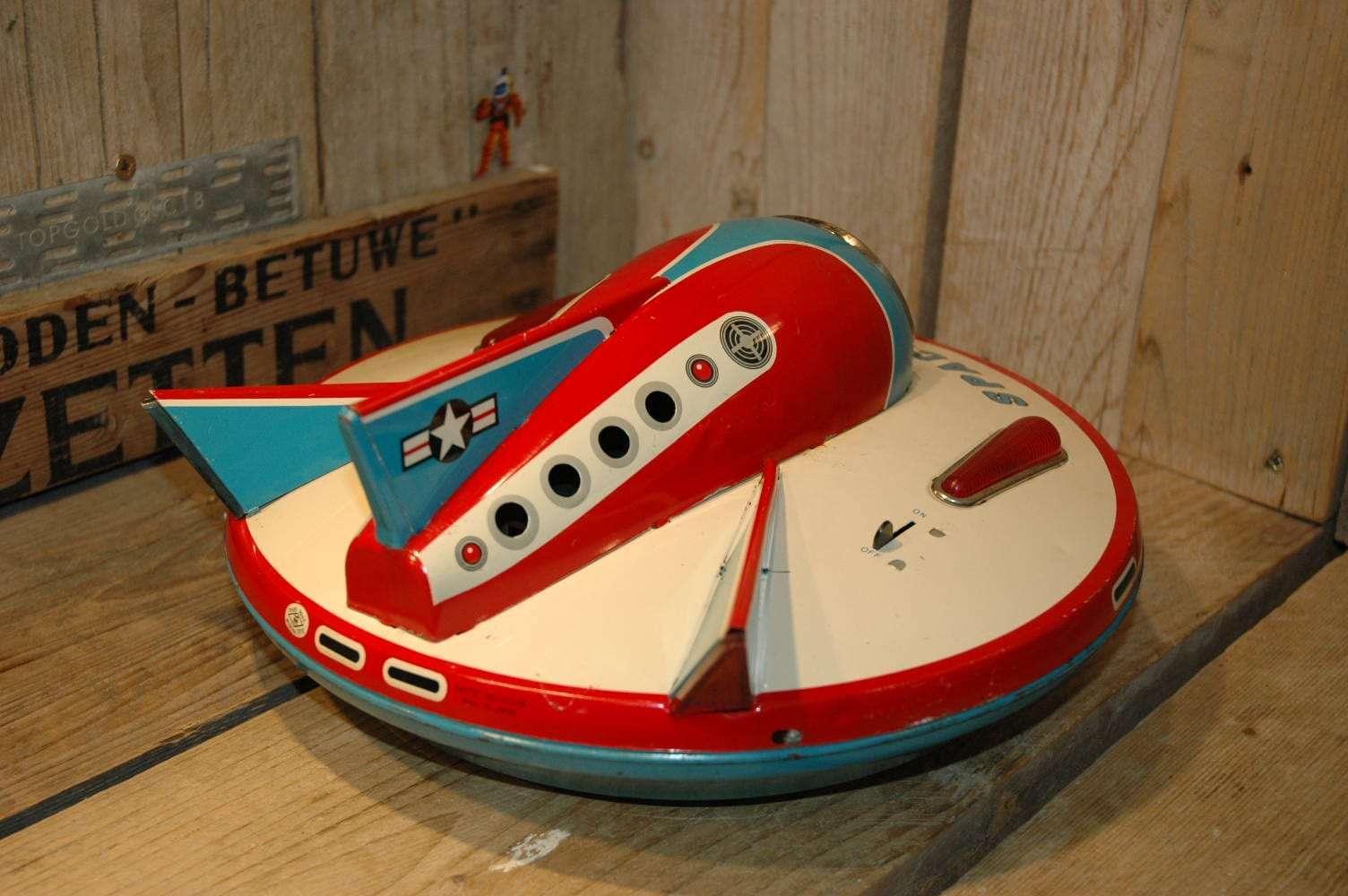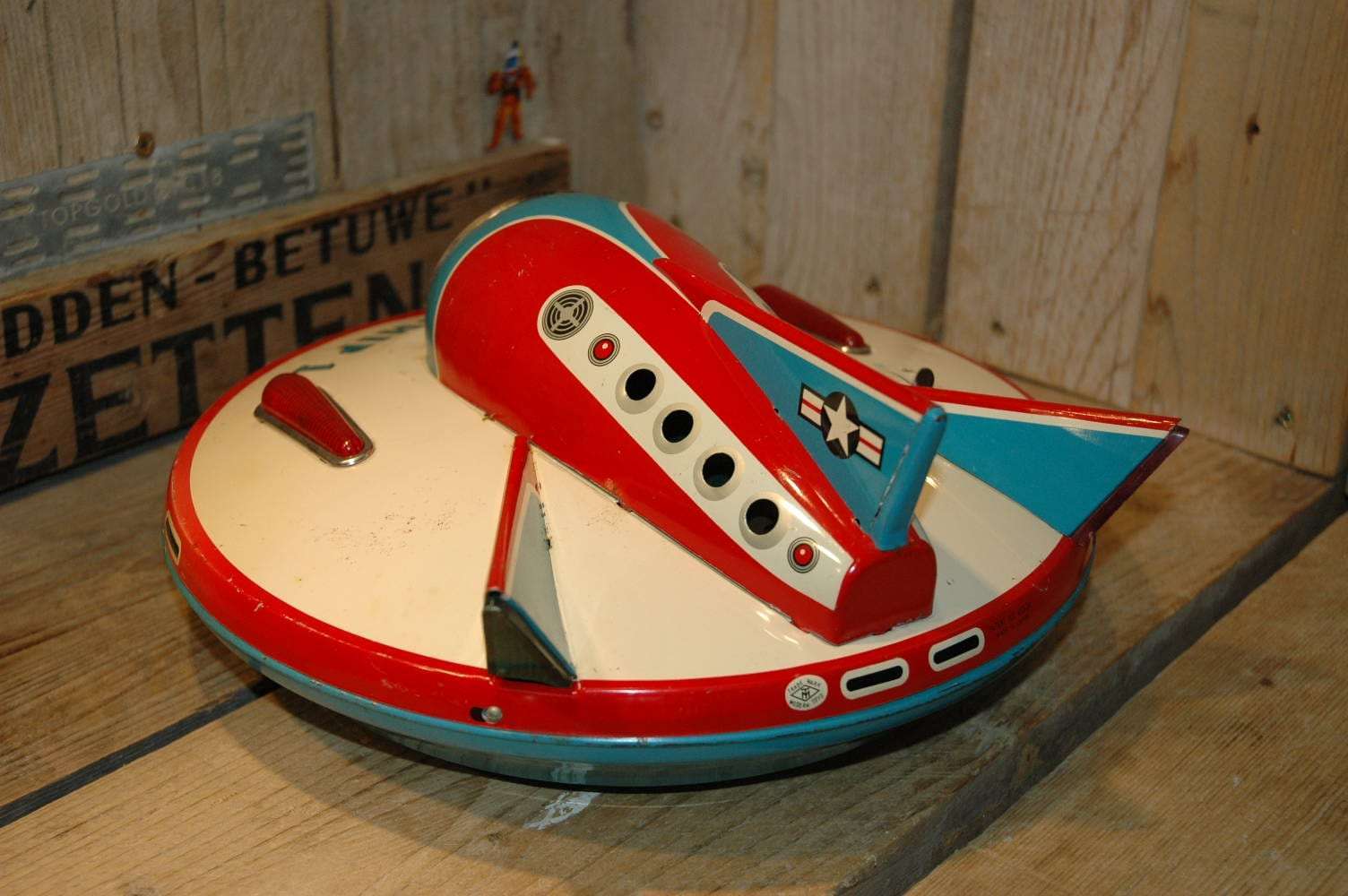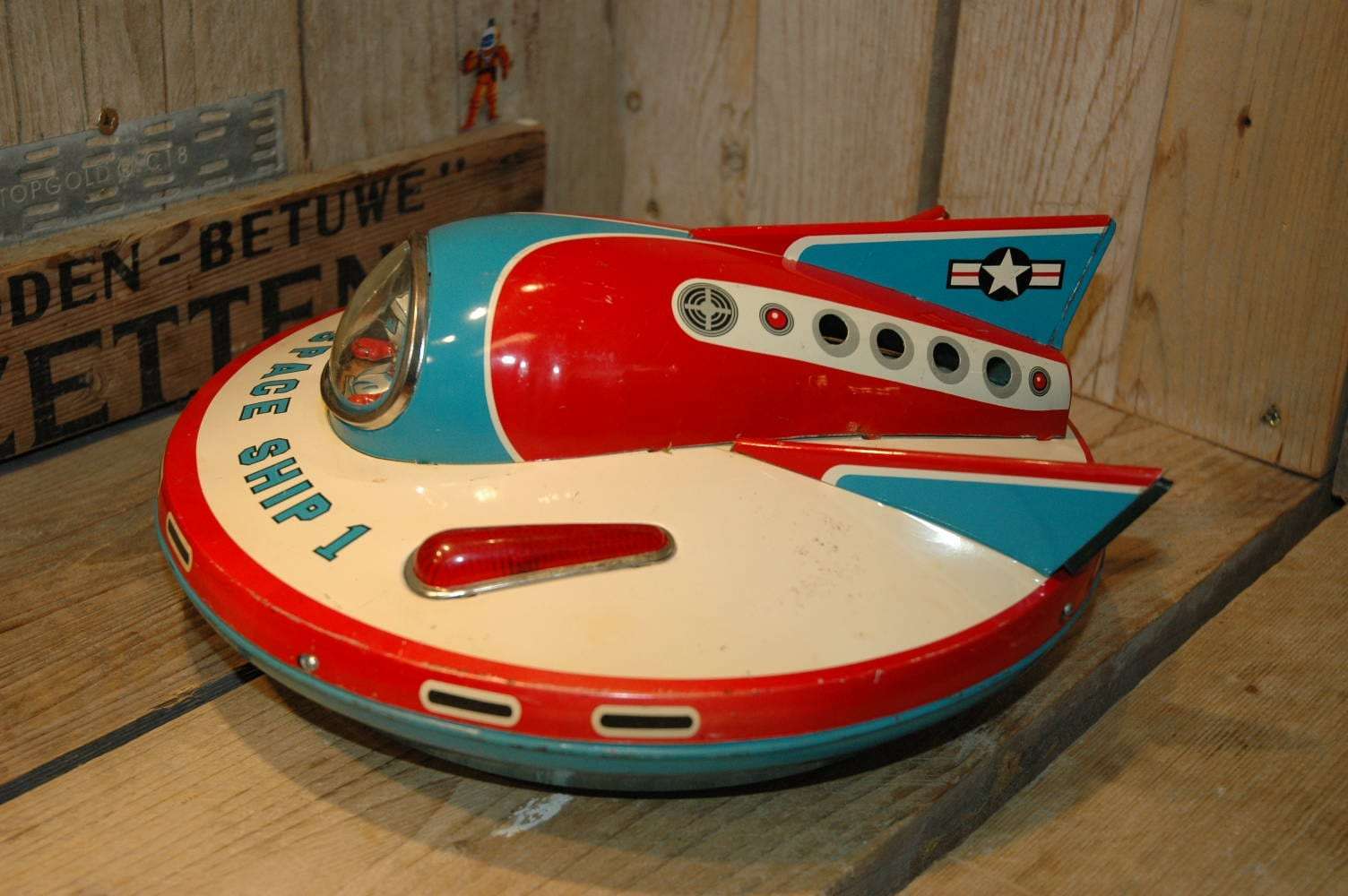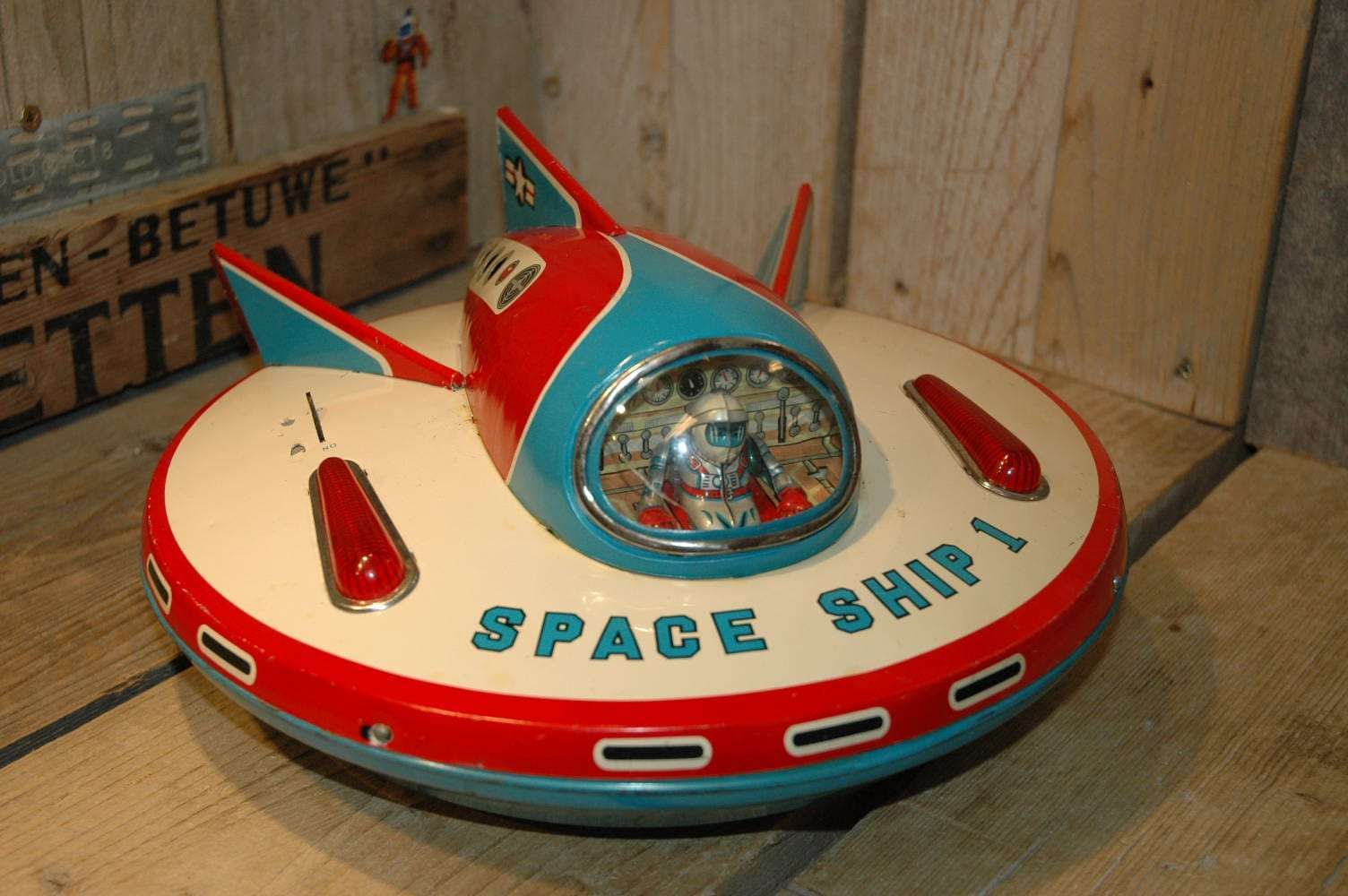 Modern Toys – Space Ship 1.
This fantastic flying saucer landed in my workshop some time ago. It was covered with 35 years of dust and was not working anymore. Under the many years of dust was a real treasure hidden: Space Ship 1.
Space Ship 1 was made in the early sixties by Modern Toys in Japan and the base of this giant space ship was also used in many of their rockets. This flying saucer is impressive and has a diameter of more than 32 cm !!F fantastic litho and use of color and in action the saucer moves around with mystery bump and go action, flashing lights on top of the spaceship and in the tailfins but that is not all… when this Space Ship one is in action it makes a whistling sound as well.
I took some time to clean the saucer and did some minor repairs to the internal wires and the motor that was really stuck after being so long in storage.
The result is really amazing.. not only this is one of the hardest to find flying saucers.. its in amazing good condition.
The condition is excellent +   I saw only a few in the open market in the past 10 years but not even in this condition, really a fantastic all original example of this extremely hard to find Space Ship 1.
The saucer works fine and strong with all the actions, light but the whistling sound is weak and not working properly anymore. I think the years of beeing not used did no good to the mechanism. I could not find the reason why the whistling sound is so weak. The toy runs strong and the internal propellor that drives the whistle runs at full speed so no idea why the sound is so weak.. anyway, I wanted to mention this :). There are a few tiny bumps and some very very light playwear. Only flaw to mention is a crack in the dome.
You can not go wrong with this impressive rare and scarce Space Ship 1.
CFP:  Contact me For Price        at         boogo.nl@gmail.com