Project omschrijving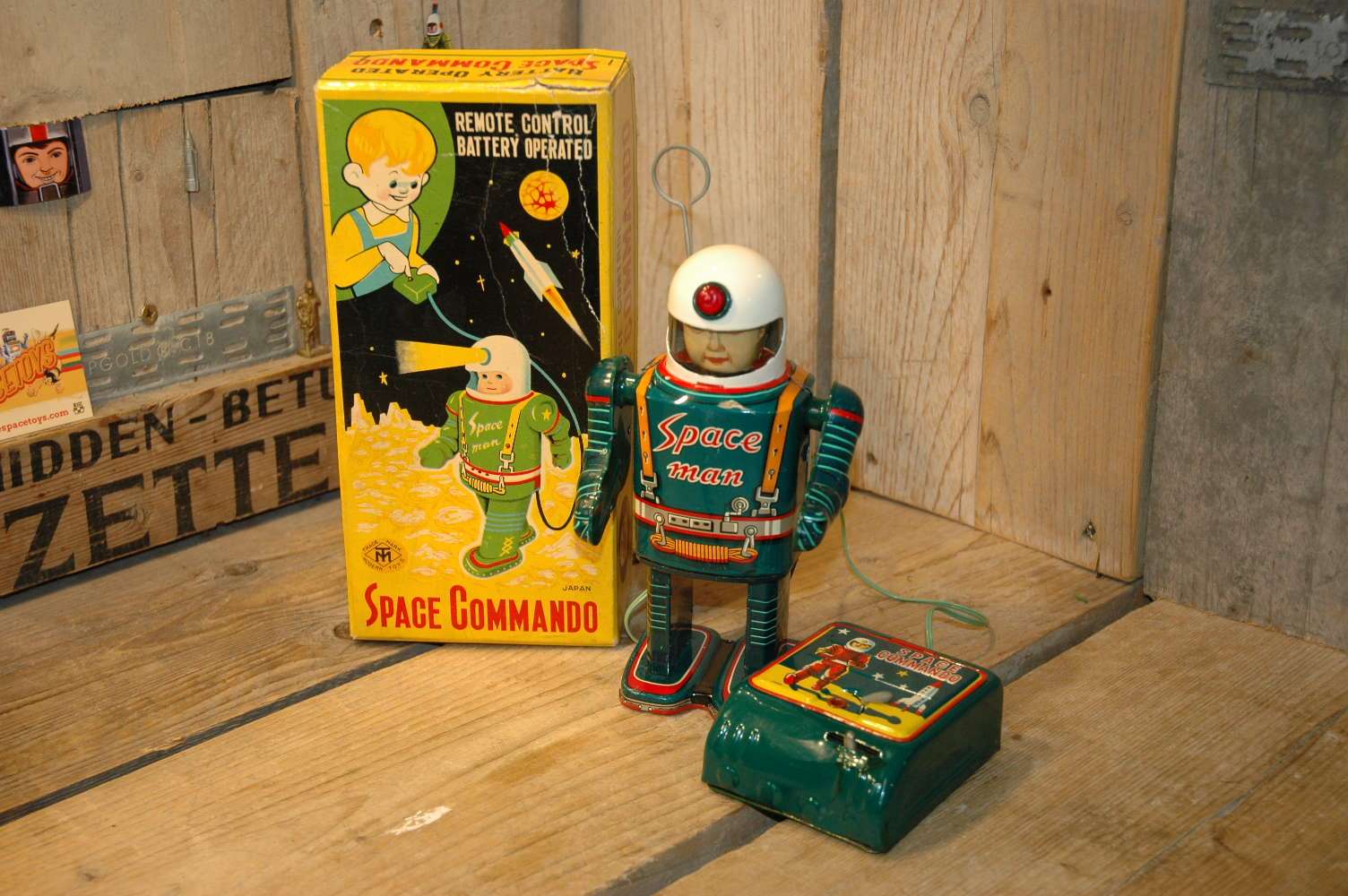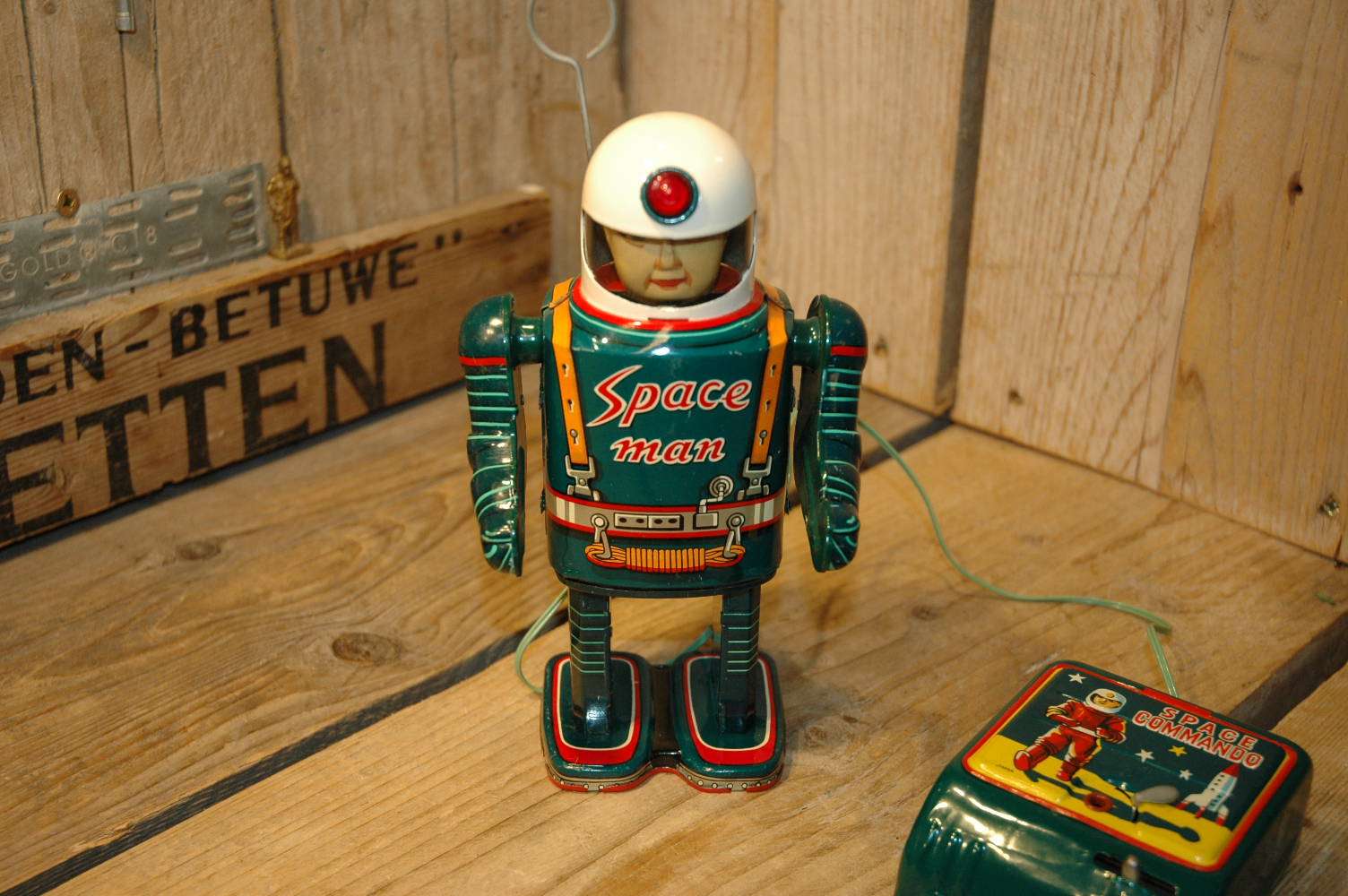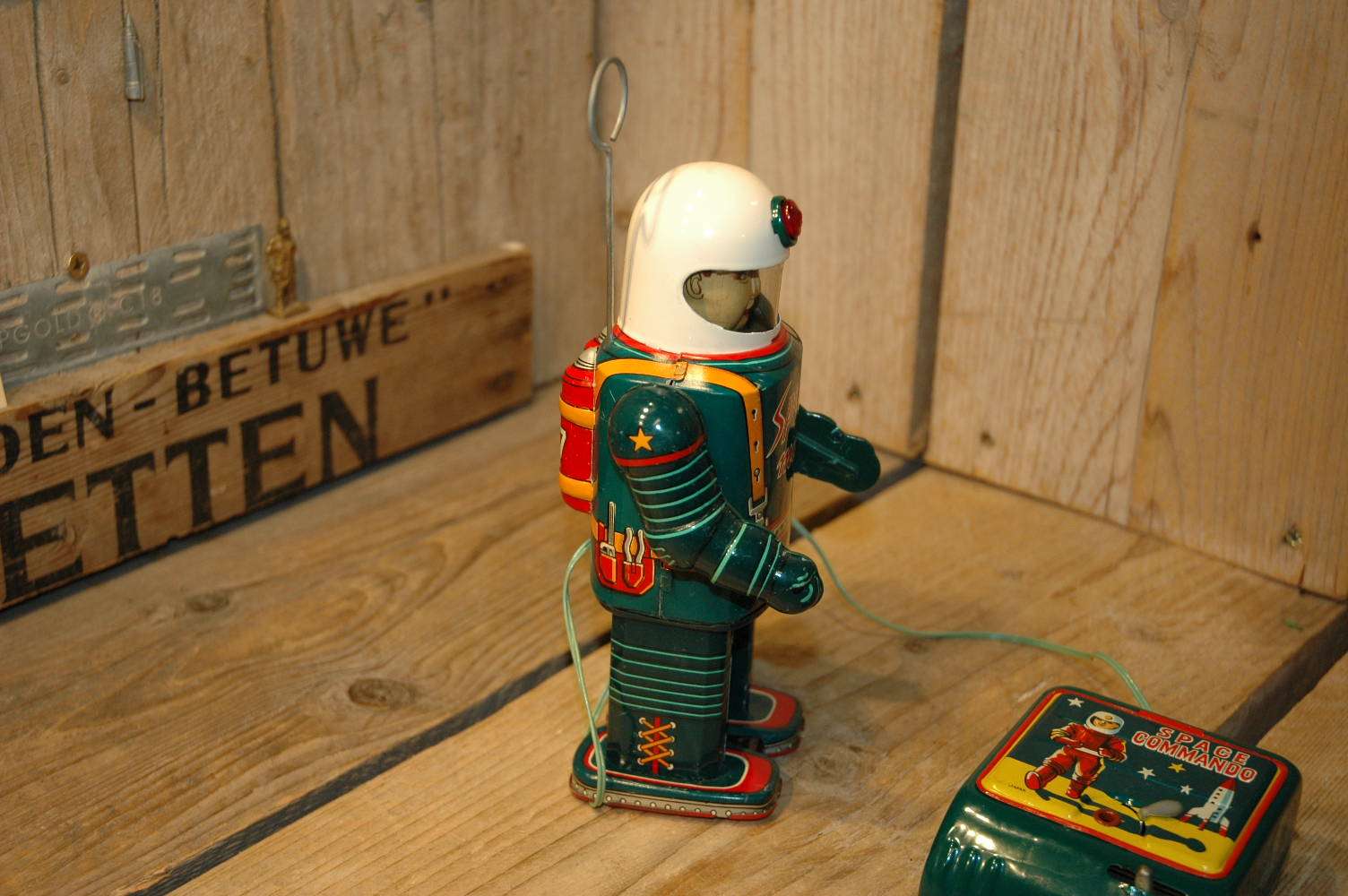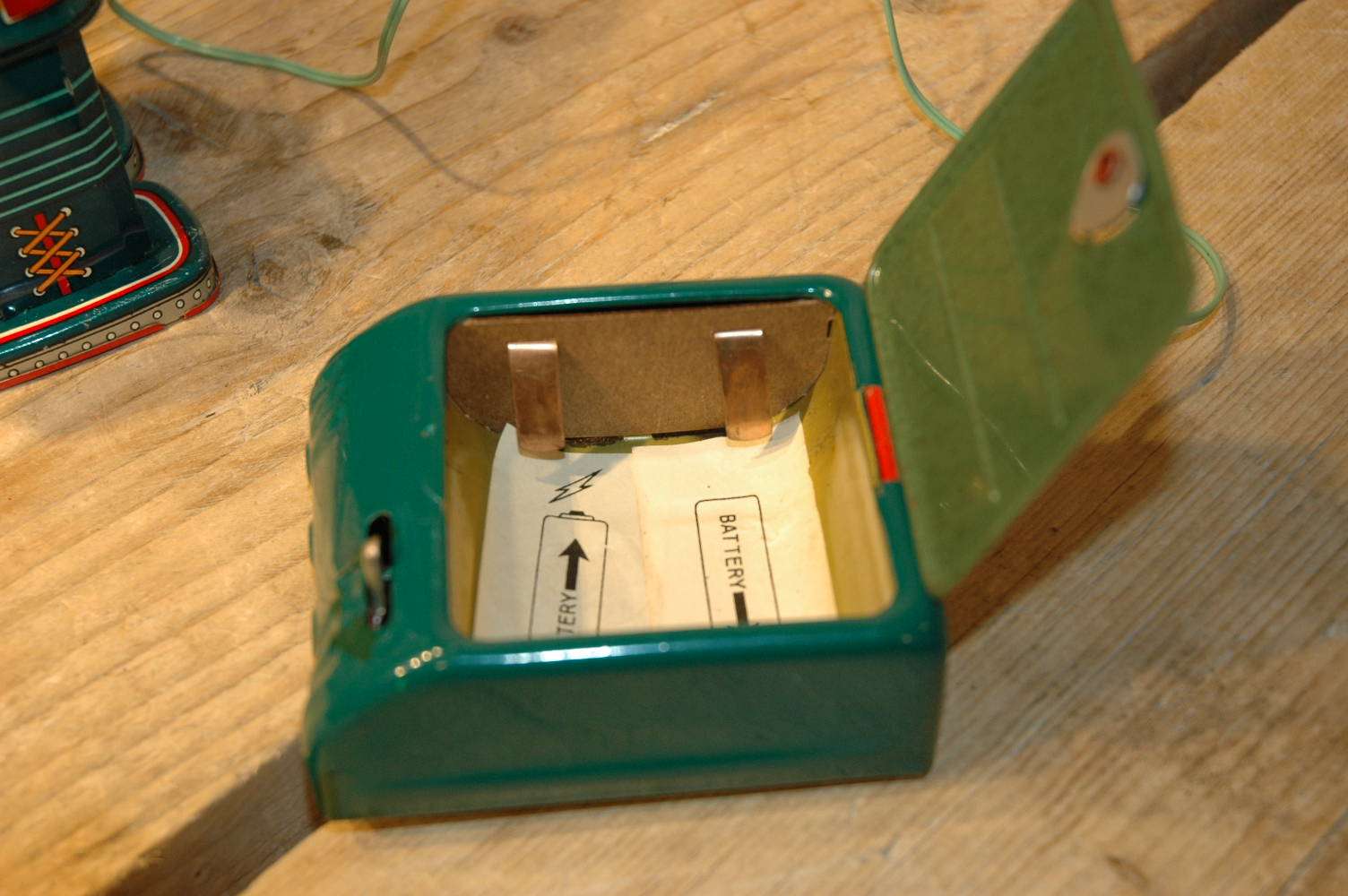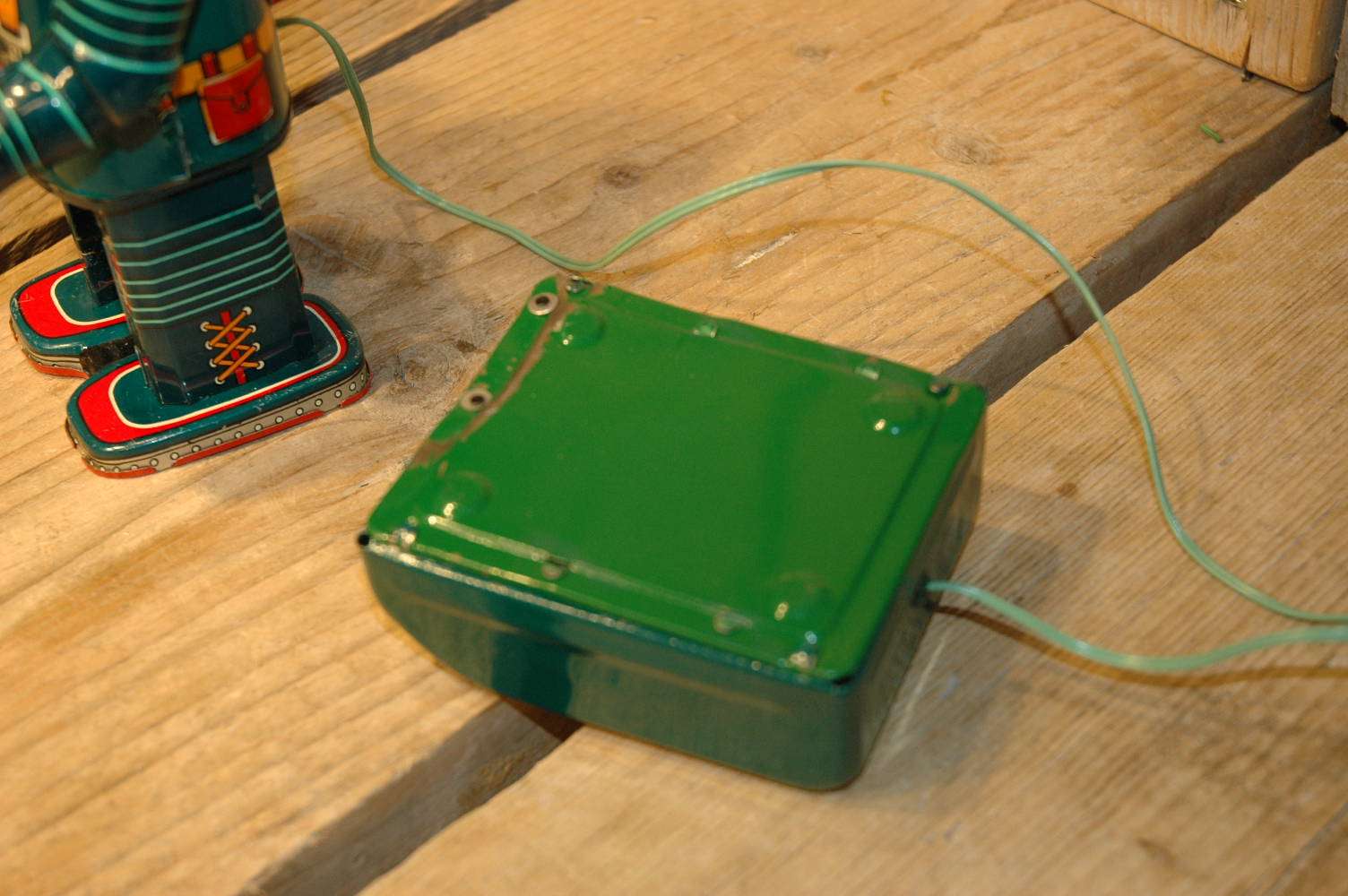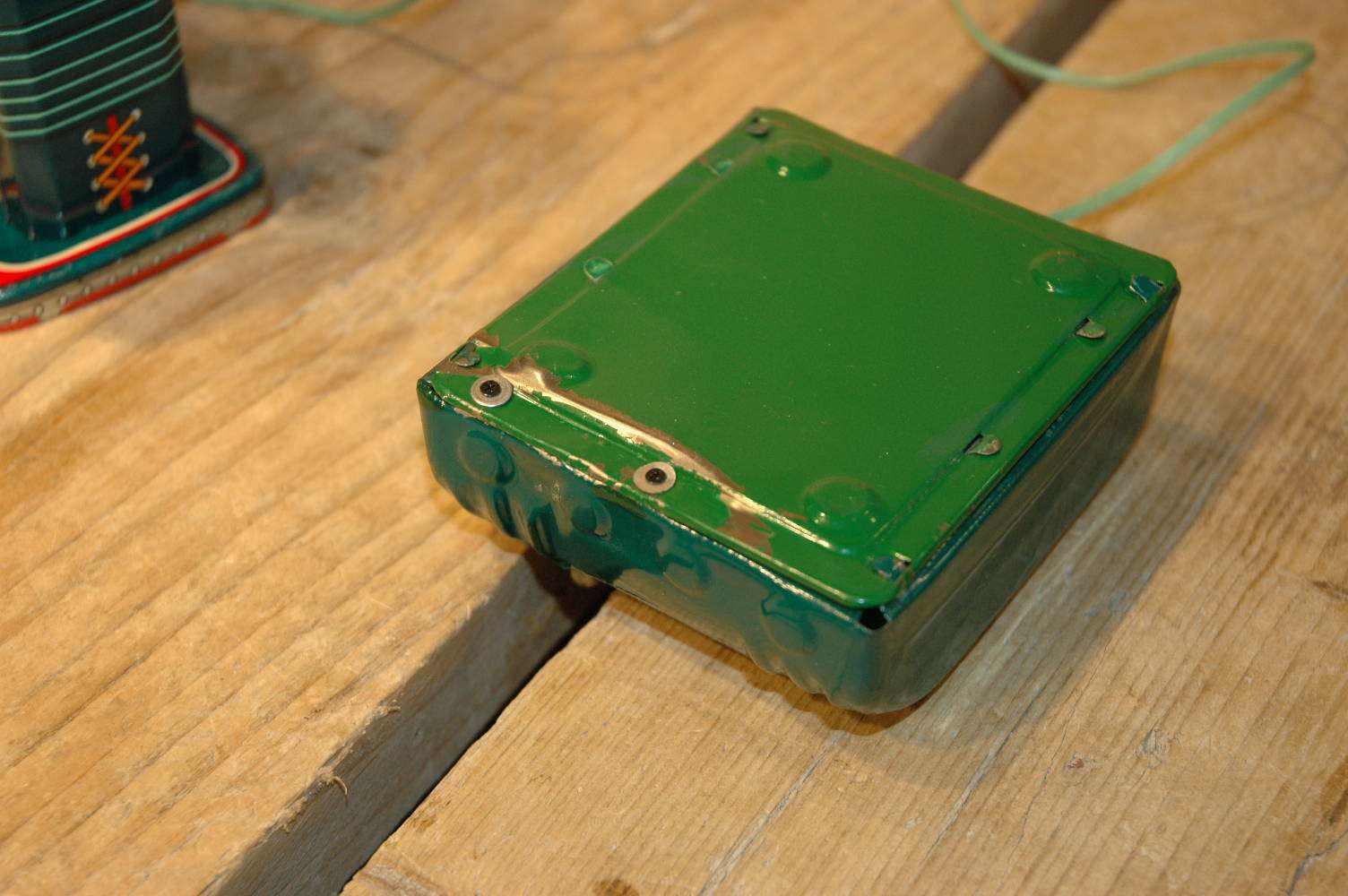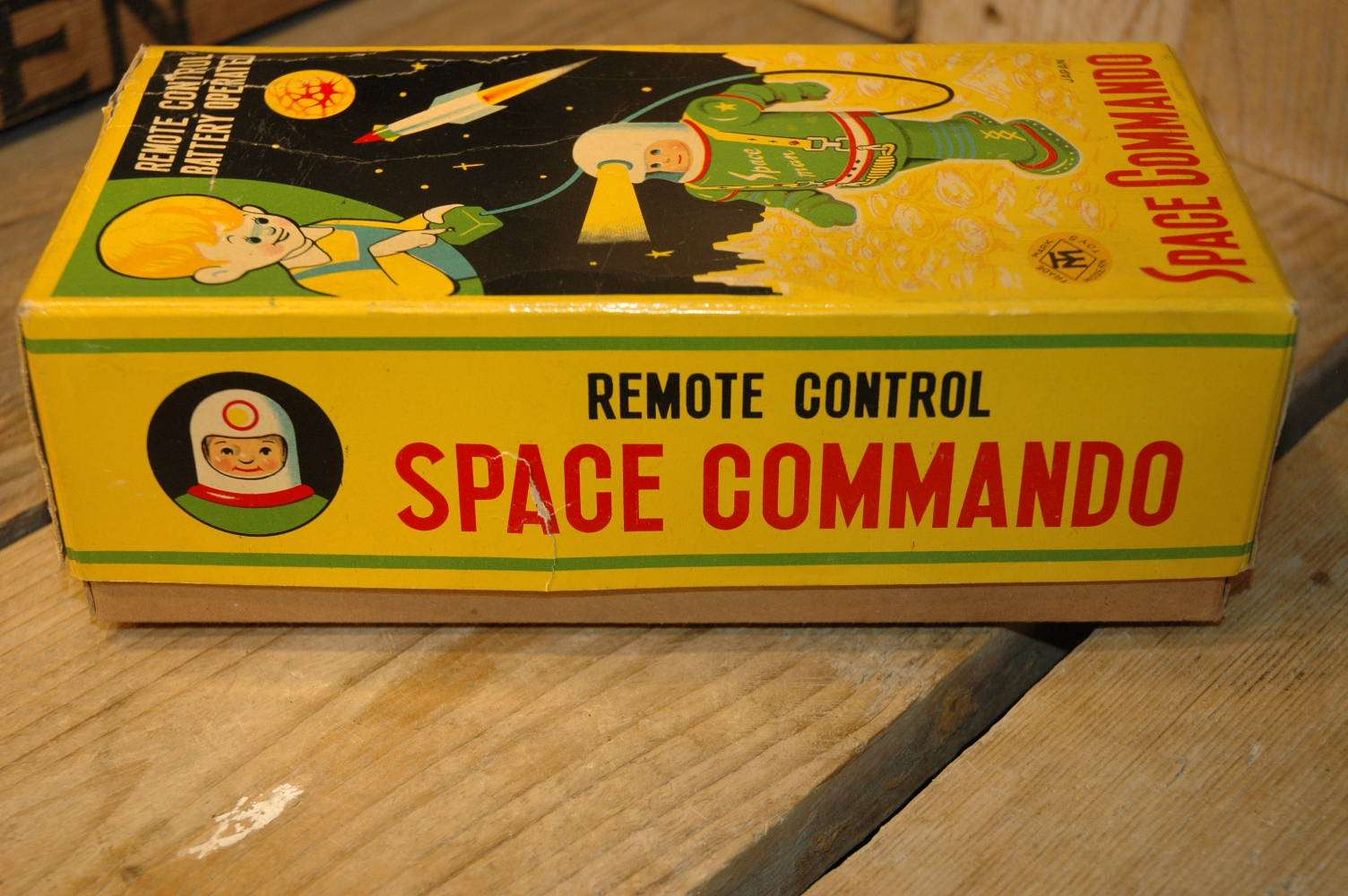 Modern Toys – Space Commando.
Made in green ( this variation with remote control ) and in red with batteries in the backpack of the robot. Both rare and scarce robots that are seldom seen in the market.
Made in Japan in the early sixties by Modern Toys.  Modern toys did not make so many robots and astronauts by the way.. but the ones the did made are among the most searched for these days ( gang of five … )
A friend of mine located this one for me in Denmark recently. I have found more very nice toys there by the way.
The condition is excellent and some damage to the remote is keeping the toy from higher grading. The remote has some dents as shown in the pictures. The robot is flawless and absolute one of the best I have ever seen. as if it has hardly been played with.
and then.. there is the box.. besides 2 minor tears the box is a beauty and in excellent original condition.
Extremely hard to find with the original box. Rare and Scarce Toy !