Project omschrijving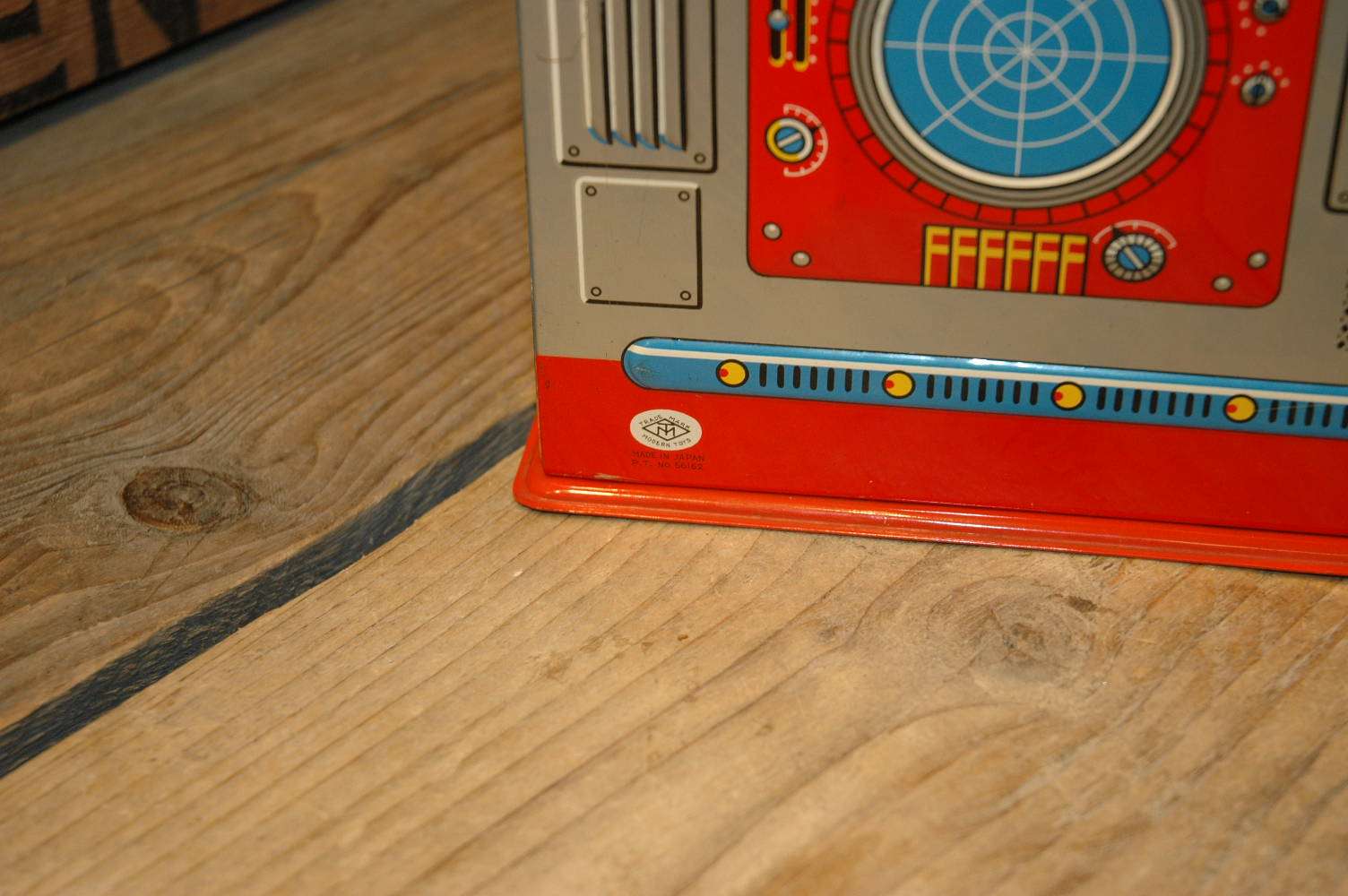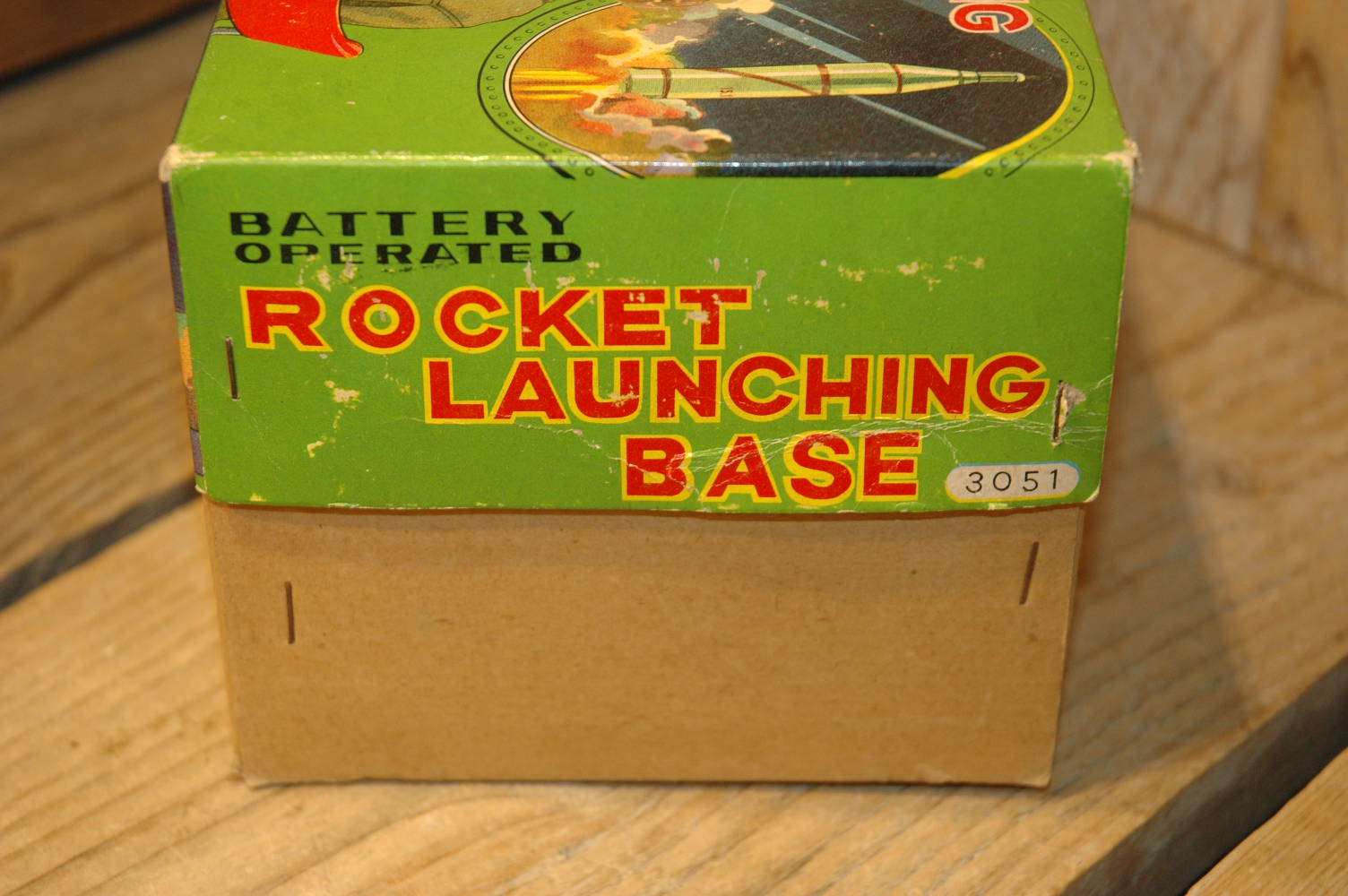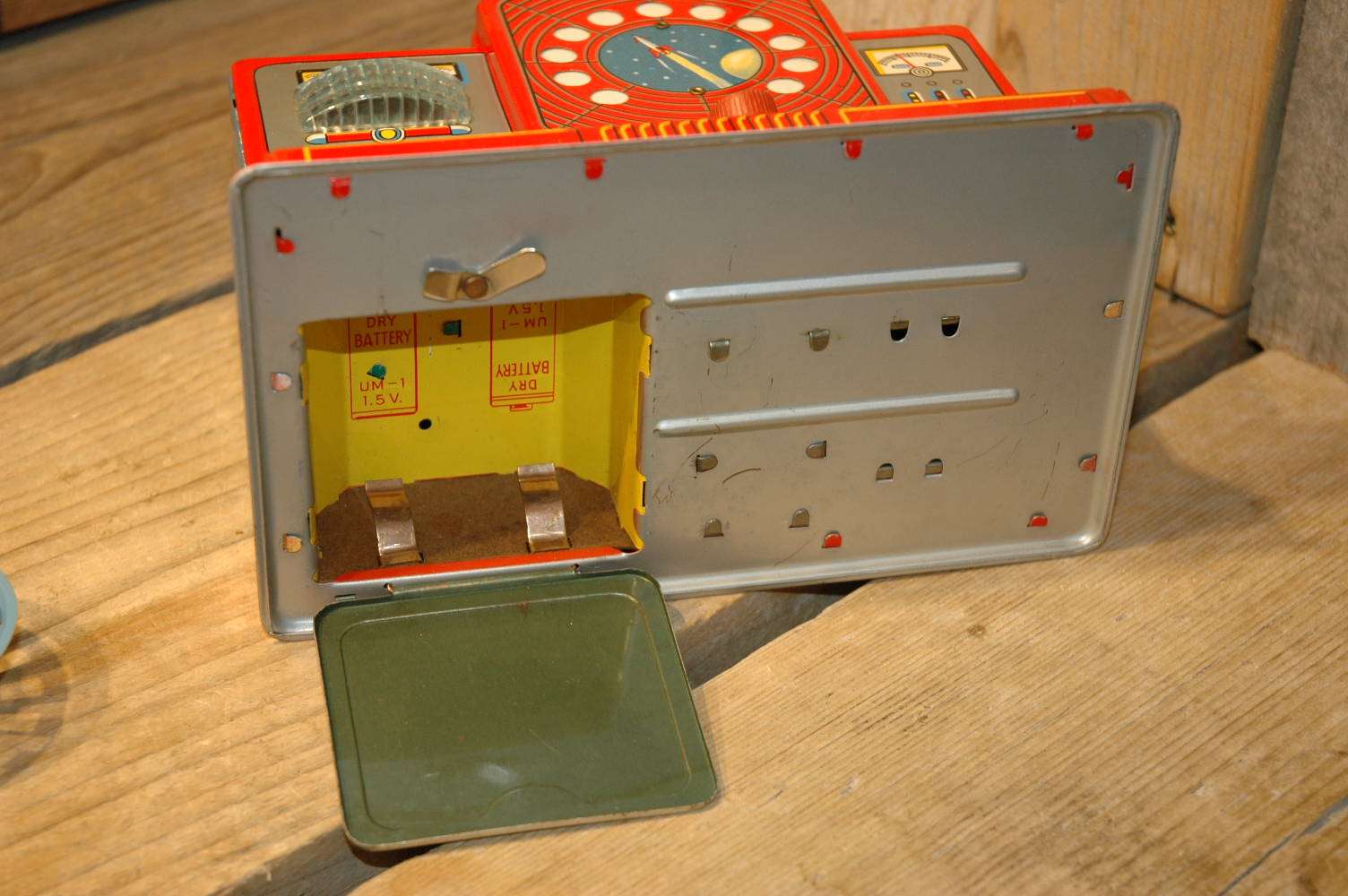 Modern Toys – Rocket Launching Base.
Made in Japan by Modern Toys in the mid sixties.
Well.. Imagine you live back in the sixties and you have kids.. that you … ehh dont like.. what do you do… well you could give them THIS toy !…because playing with this toy would cost them for sure at least an eye. !
Of course this is some joking but that does NOT take away that this is a very dangerous toy.. at least for kids…
why.. the rocket that is fired from the toy is fired with such power that it will destroy everything on its path…the reason why this toy was never a succes.. read… taken out of production quickly.. read…. to be one of the most rare and scarce toys these days ! 🙂
In 15 years collecting this is the very first time I could lay my hands on a complete and working example.
The toy is a piece of absolute genius toymaking.. it counts down with lights ( from 1 – 10 ) the sequence to the launch… there is a meter with colored light that shows the "computer" calculating.. the antenna rotates and the tower with the light on top on  the right.. is.. a dummy !
it has a light and the light works but it was never connected… its for display only.
Because of the very complex mechanism inside these toys.. ( IF you can ever find one ) will never work. I inspected this one and replaced a rubber band inside that hardened out ( did the resoldering of the wiring of course ) and cleaned and oiled the mechanism. ( this is also how I found out that the tower with the red light on top could never work because there is no wire inside connected to let the bulb light up.  ) i was for sure the first one that opened up this toy so I am very sure there never was any wire there also.
Ok. the overall condition is fully operational… toy is excellent to near mint..with all original parts.. antenna and rocket and tower.. and original box.
an absolute gem.. that you will have a REALLY hard job to ever find again and upgrade !
If you want the best.. look no further.. here it is !
CFP: Contact me for Price… at      boogo.nl@gmail.com