Project omschrijving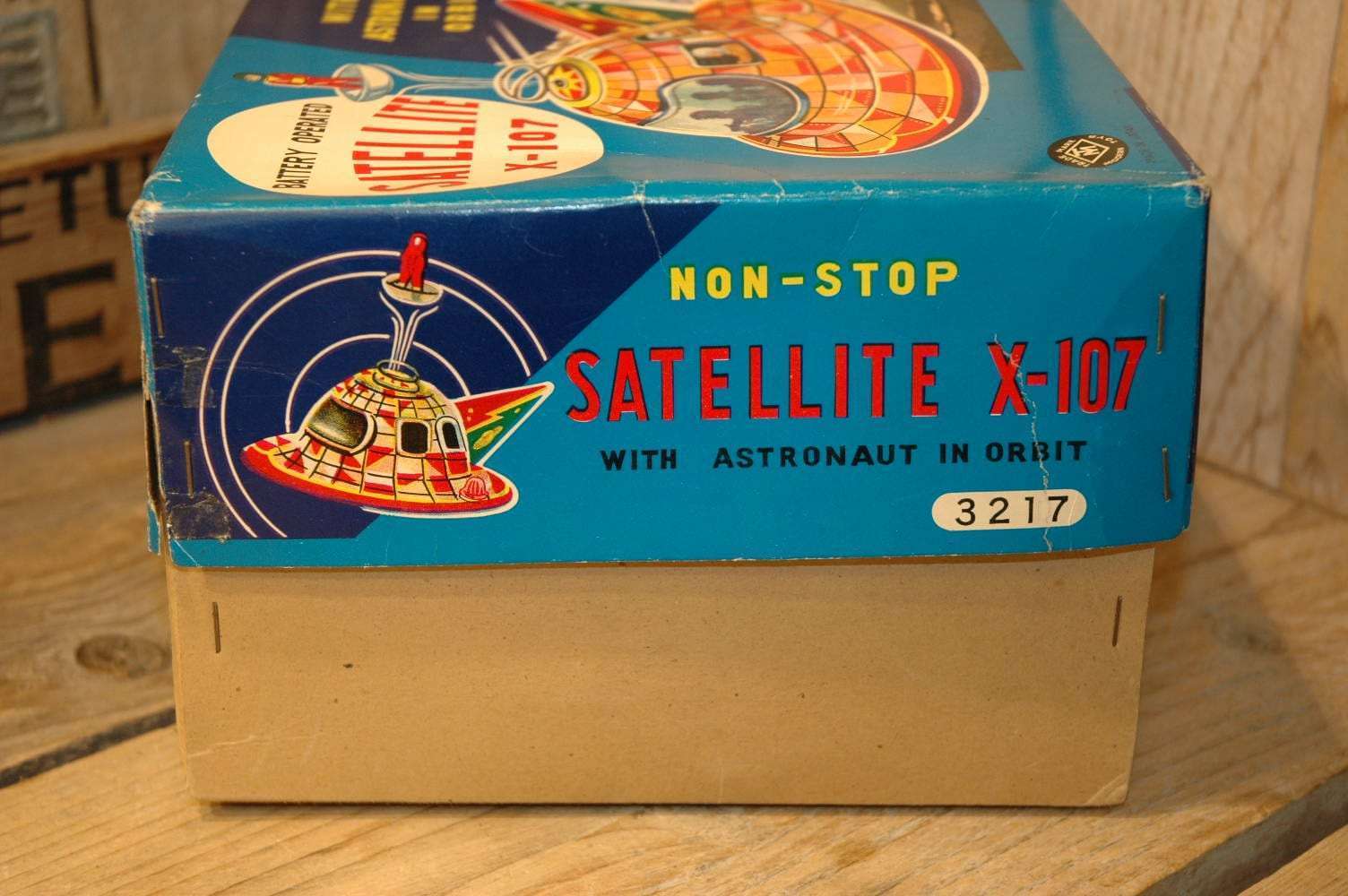 Modern Toys – Mystery Action Satellite X-107 ( Red variation )
There are 3 known versions of this flying saucer that I am aware of.
2 green versions and 1 red version. The green versions have different litho. Modern Toys made for Cragstan a " 3 astronaut version"  and Modern Toys itself produced the X-107. They made 2 versions of this X-107 and this is the hardest to find one, the RED version ! :-).
This one made by Modern Toys is the most scarce one of the three.  It features bump&go action, a styrene, fragile astronaut that floats above the saucer and a wide screen, lit from behind showing the astronauts in control of the saucer. There are 2 blinking lights on the left and right, green and red.
This Mystery Action Satellite X-107 is in near mint condition. The saucer looks as if it has not been played with much. Its one of the best red examples I have seen in years. All original and complete, never been messed with before, works fine and strong, NO flaws to mention on this one ! The saucer has the original astronaut that can float above the saucer.  The box is near mint with some damage to one corner. The box is specially made for the red saucer by the way.  The original inserts are present as well.
Very hard to find saucer in this color with original box.
CFP:  Contact me For Price     at     boogo.nl@gmail.com