Project omschrijving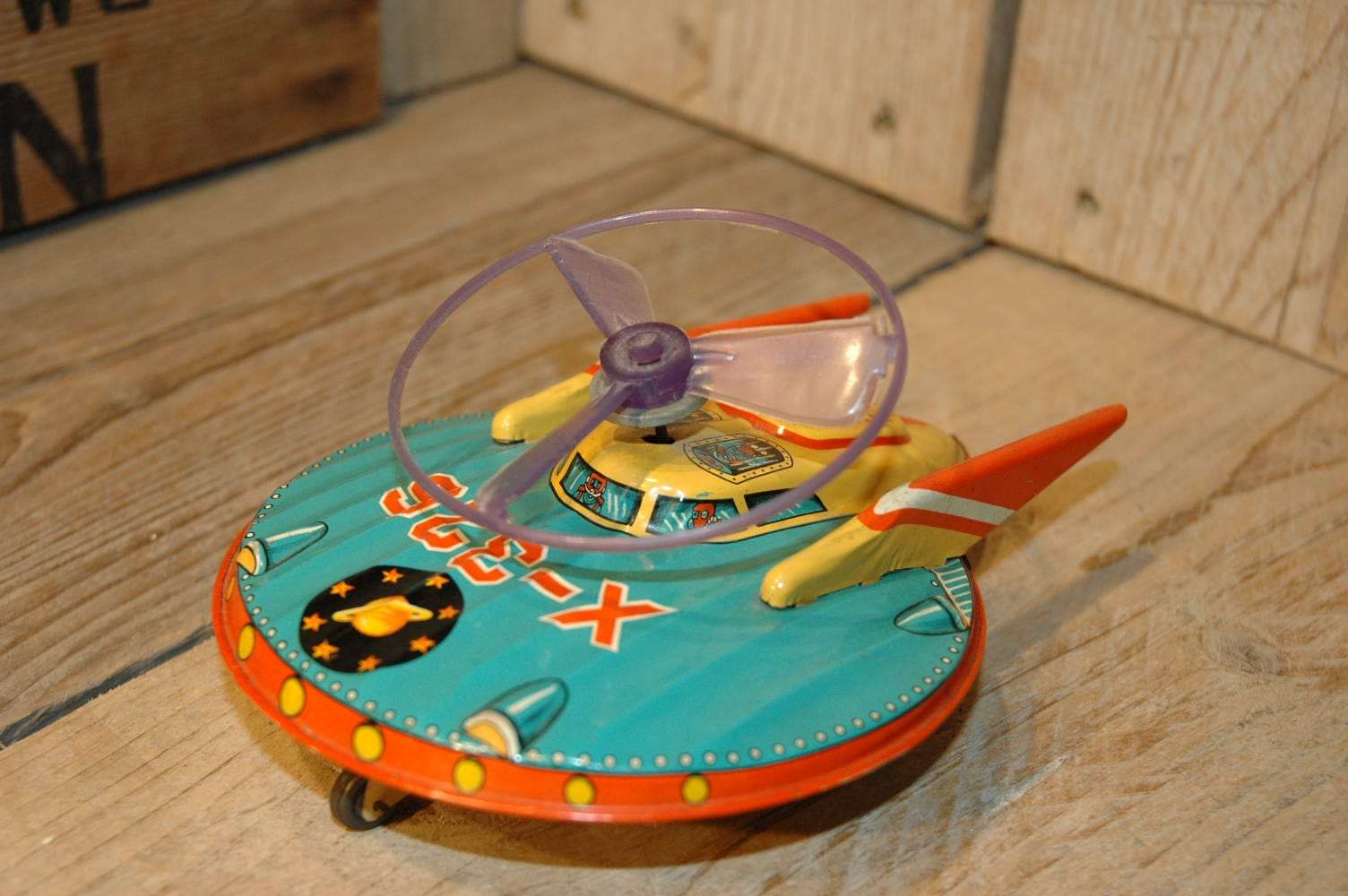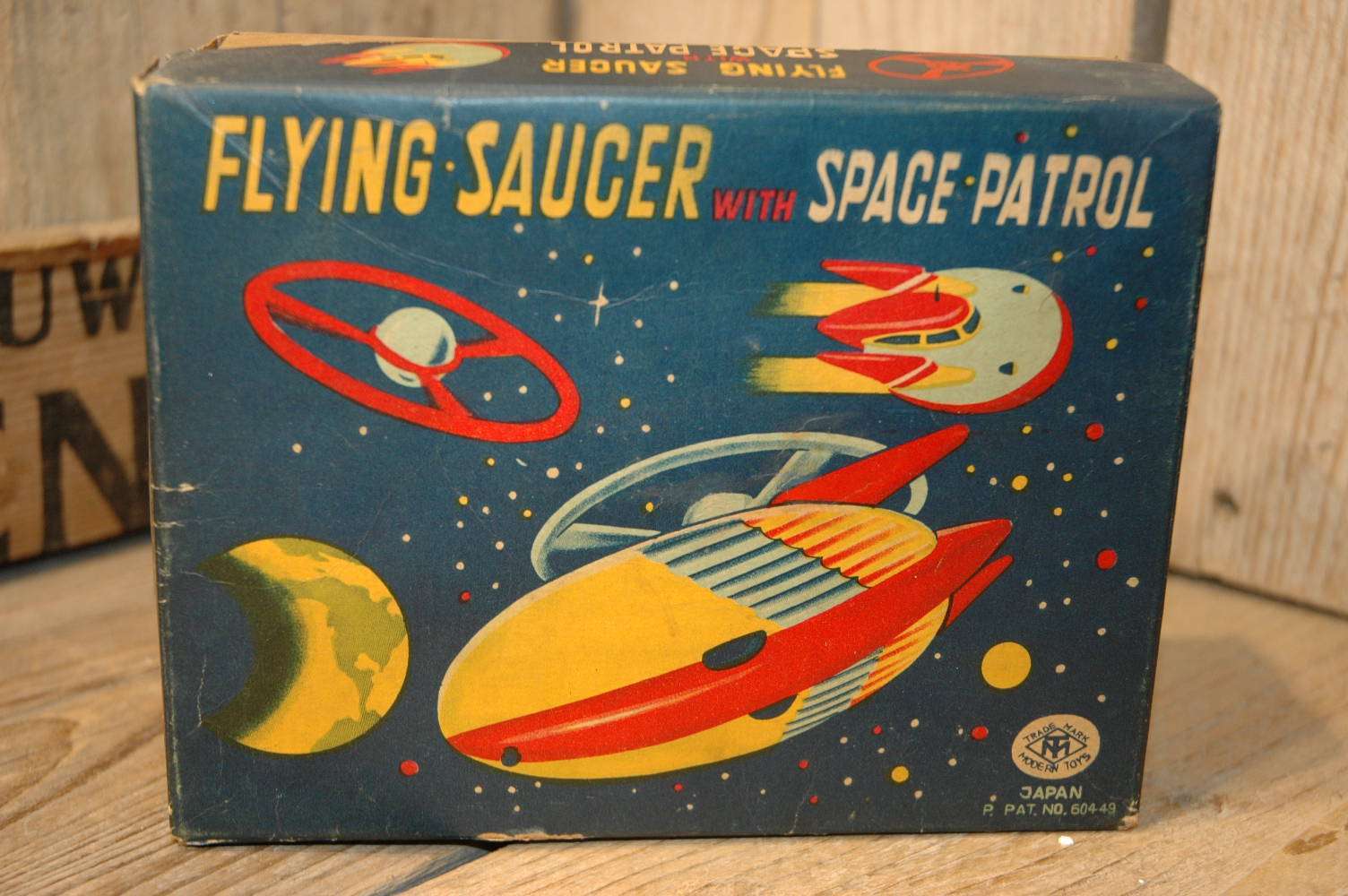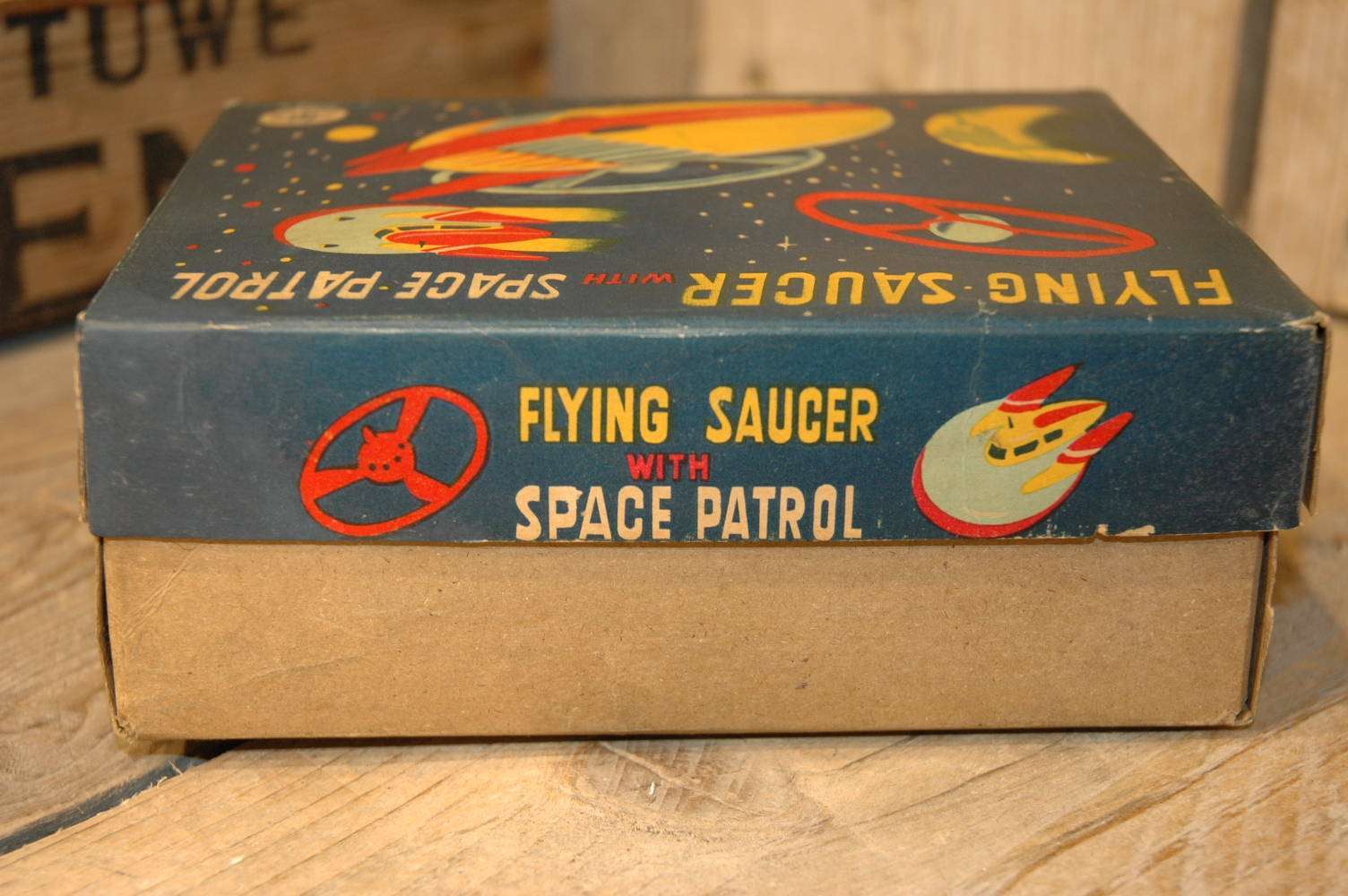 Modern Toys – Flying Saucer with Space Patrol

I had to think about this name for some time until I realized that the dish for this saucer is actually : SPACE PATROL 🙂 I never knew the exact name for this saucer until I found this example WITH original box.
This rare saucer with ultra rare and scarce box was made in the early sixties by Modern Toys in Japan. Made out of tin and friction powered. Interesting is that this saucer is complete with its original Space Patrol, the dish on top of the saucer. whenever you are able to find this saucer… the dish is always missing or replaced.
This saucer has…along with the original box, also its original Space Patrol, the dish… the dish is marked modern toys as well !.
The saucer is accompanied by its original box and this is the first time I have seen the box for this saucer… its ultra rare and scarce to see this saucer complete with space patrol AND the box !
The condition of the saucer is excellent to near mint, no flaws to mention other than some light playwear but it's hardly mentionable. The Dish is original and complete, and is in perfect condition. The box shows some light wear and is in excellent to near mint condition as well.
I picked up the saucer from a collector in the US who is a great flying saucer enthousiast, just like me. He had the saucer in his collection for years and now wanted to sell some of his items. If I am correct the saucer was sold years ago in the Alan Rosen, " Mr Mint" collection.
A scarce combination and I believe this is one of the 2 or 3 known to exist complete examples on this planet !
CFP:  Contact me For Price     at     boogo.nl@gmail.com