Project omschrijving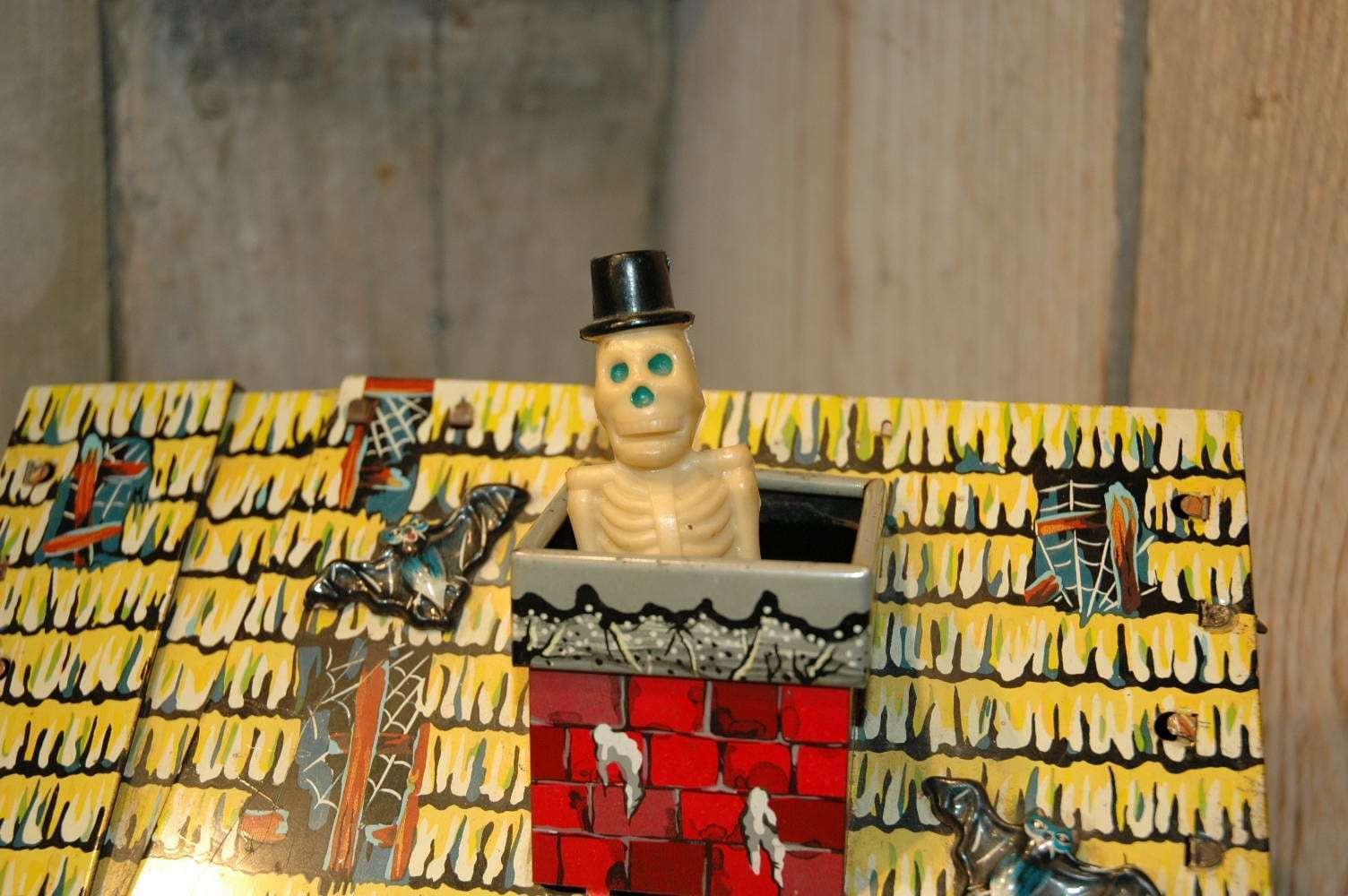 Marx – Hootin Hollow Haunted House

Yes Yes i know… This Haunted Hause has really NOTHING to do with robots ! 🙂 Maybe there is ONE connection.. It can scare the kids as well but thats the only connection.
There may be an other and that is " Magic "  This house with 8, yes EIGHT Functions is Cool and has the Magic ! There is light, sound, moving cats, ghosts, more scary sound, a skeleton, more creeps and more more more… This house is really the coolest of the non space toys and when I saw it I really had to buy it.
Its made in 1960 by Marx and the official name is Hootin Hollow Haunted House. Its totally made out of tin and the inside must be a wonder of technique 🙂 all those functions, wow.
The litho is out of this world and the house is really something to be scared of for a kid, my son did not even wanted to have it in his bedroom hahahaha
The condition is excellent to near mint, no flaws to mention, no missing or broken parts and ALL the actions are working as they should. A very very hard to find toy in this condition, I did not even wiped the dust off…it belongs on a Haunted House ! 🙂
CFP:  Contact me For Price    at     boogo.nl@gmail.com