Project omschrijving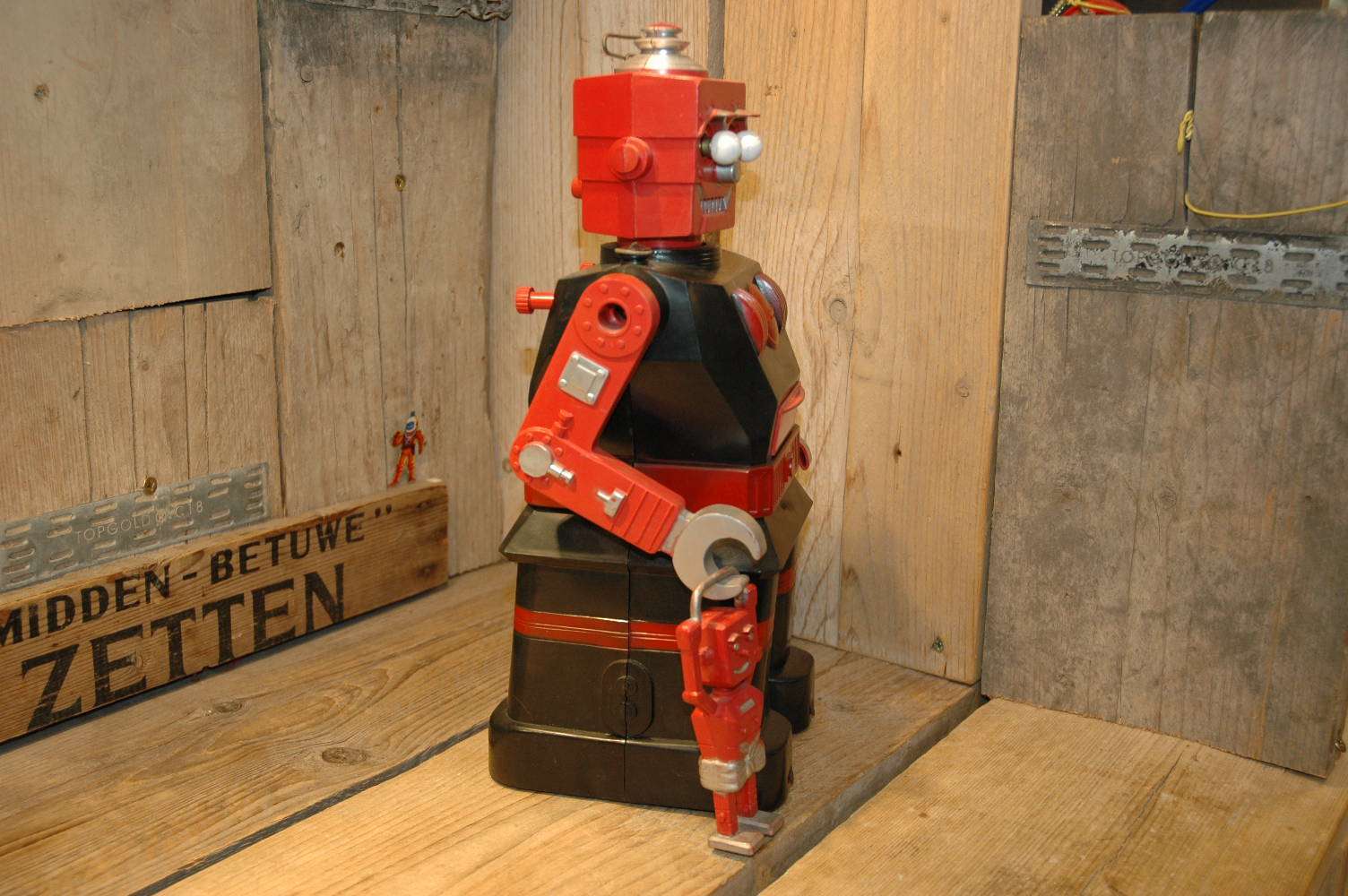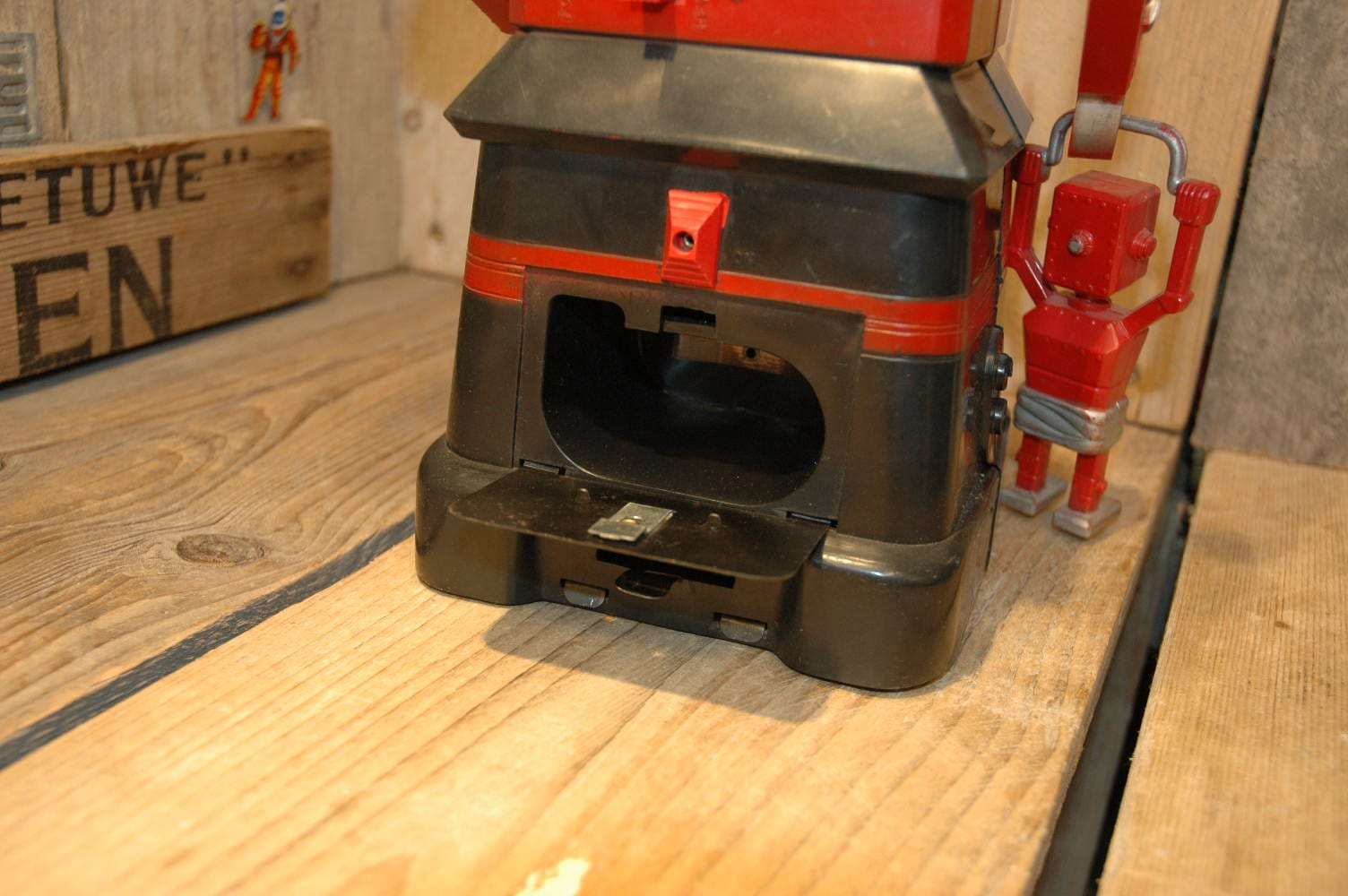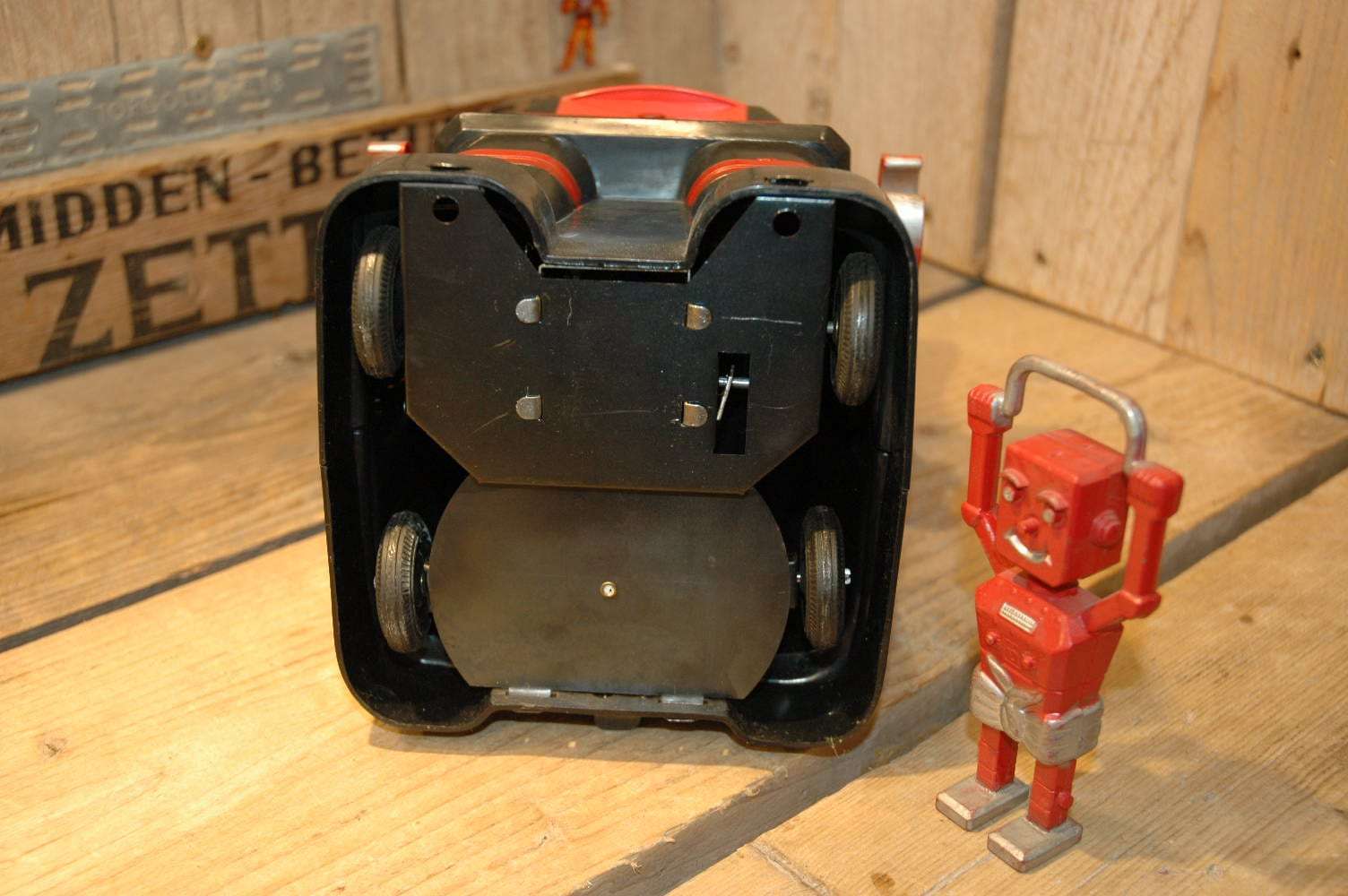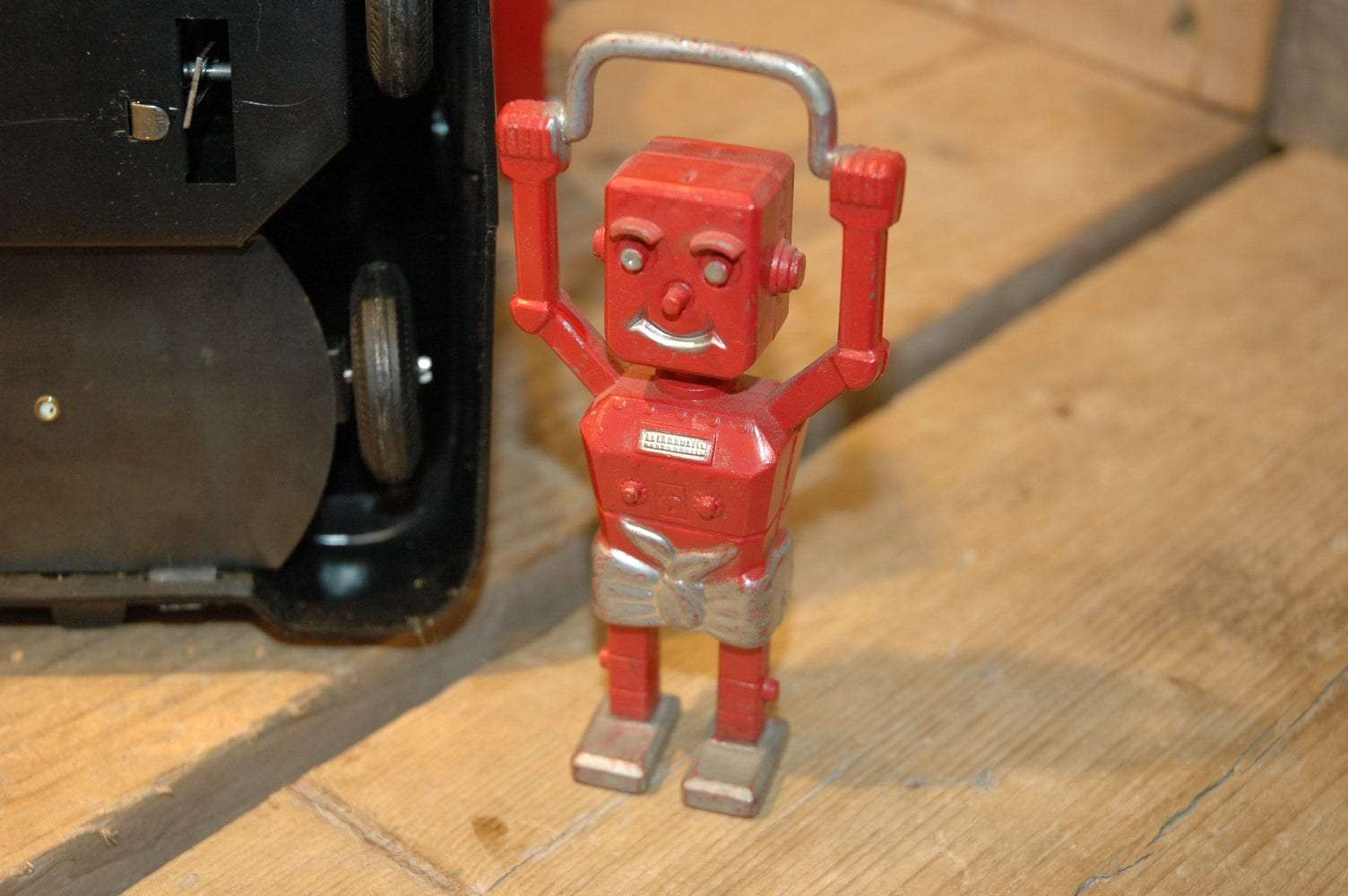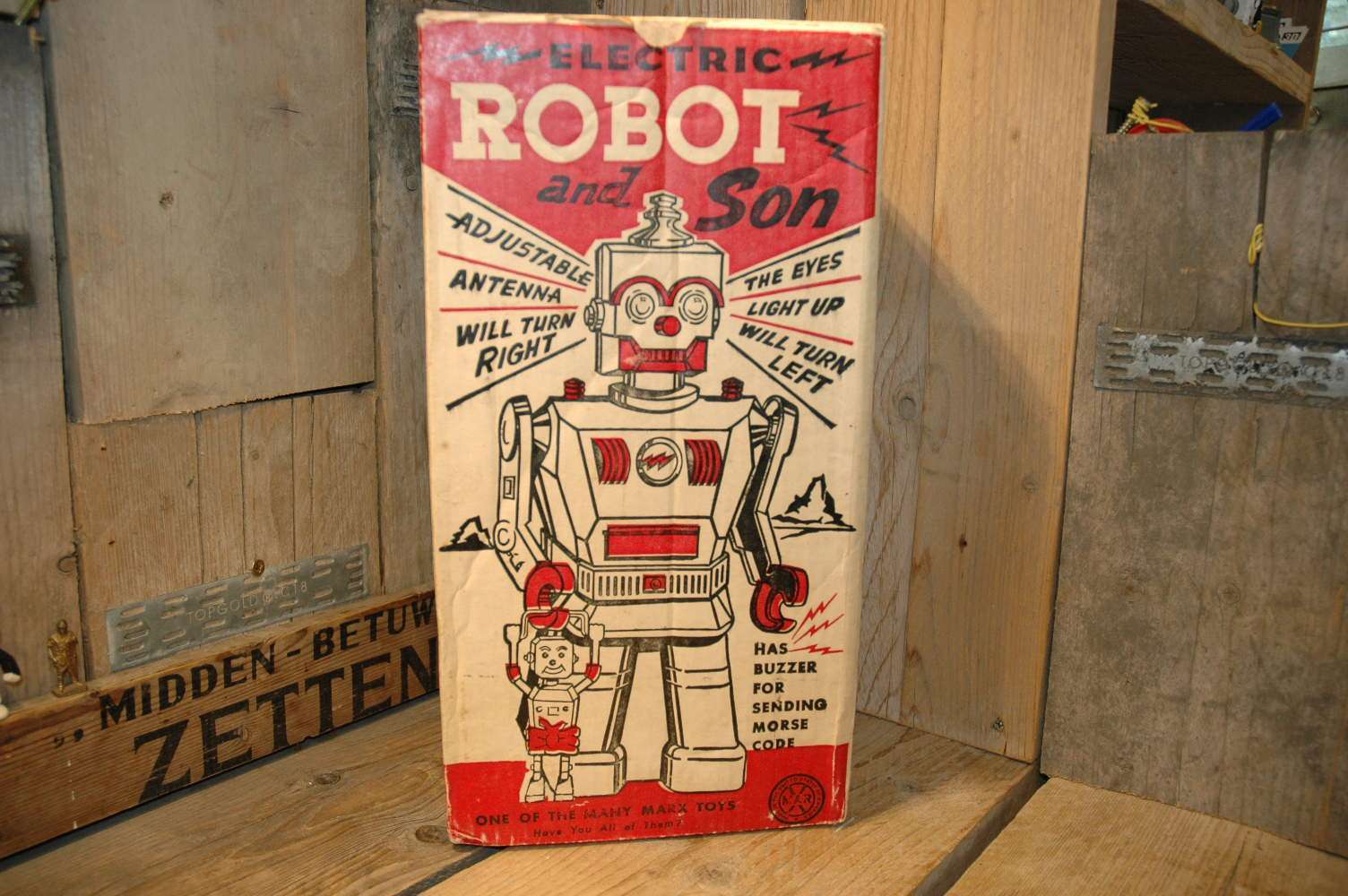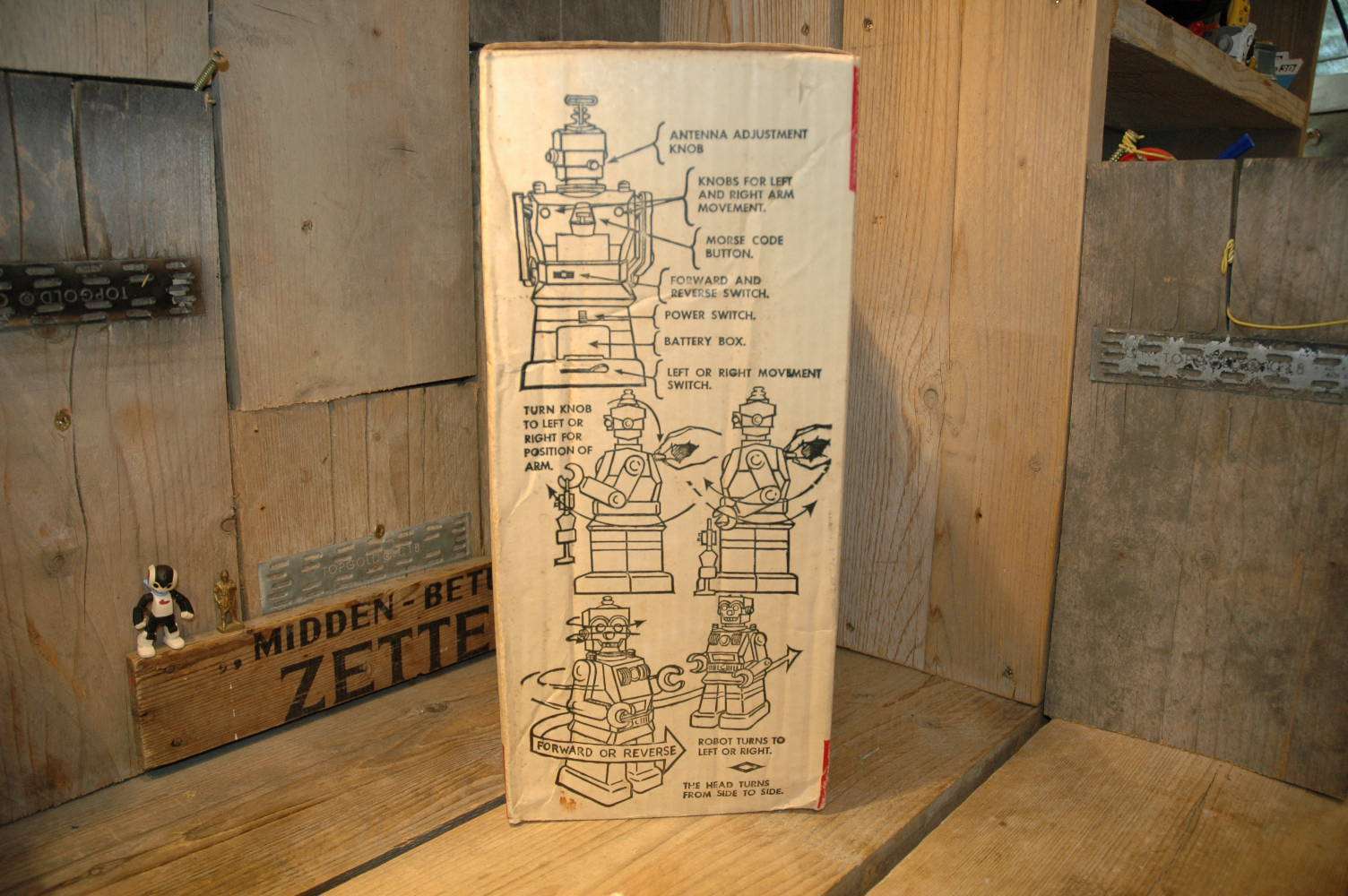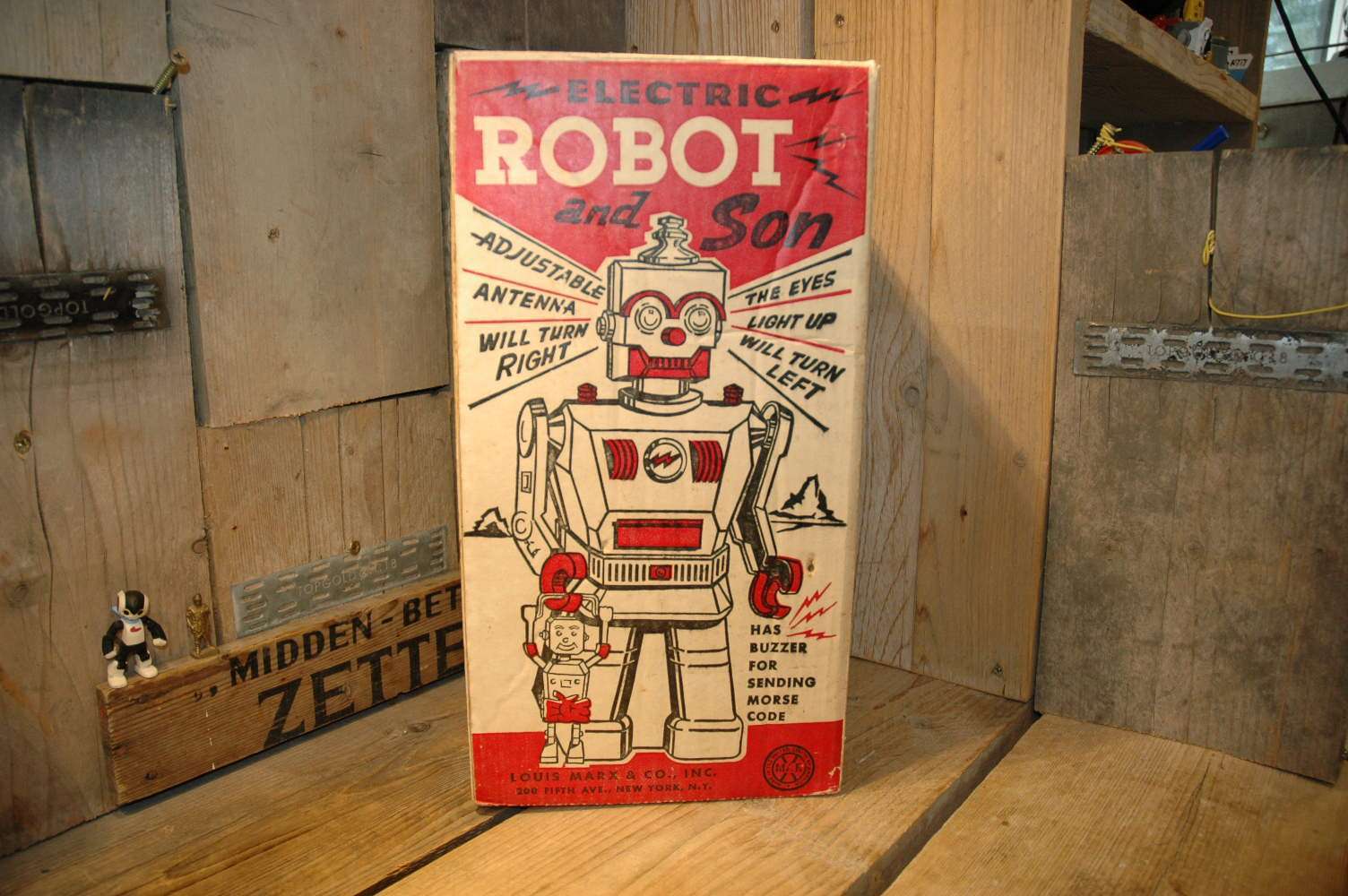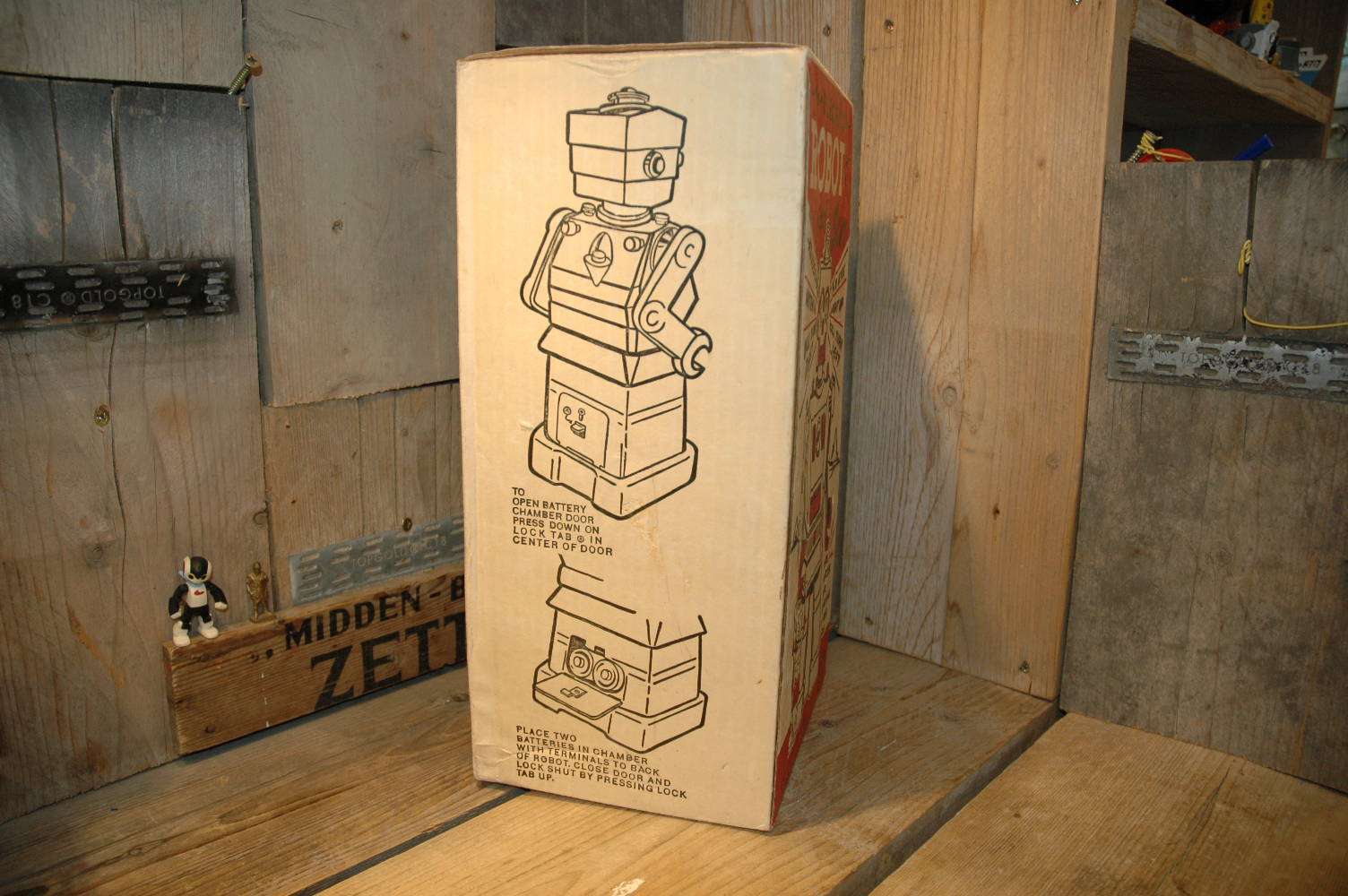 Marx – Electric Robot and Son.
Well, It took me more than 12 years to find one with a nice box… I have NO idea why but for some reason I was never able to find a good example of Marx Robot and Son and most of the time it was the box that kept me from buying it.
Until last winter 2018 , when I was able to buy a small high end collection in Belgium. This robot was part of that collection and has been on display for years. I was surprised that it came WITH the original box as I really thought it was an unboxed example.
The robot is in excellent and working condition. comes with original box and son. Box is in fantastic excellent + condition.
Marx Robot and Son were made in USA ( Yep, USA, not Japan 🙂 in the late fifties. In fact many many of the later robots made in Japan are based on this robot and also Robert the Robot.   Made out of durable plastic and battery operated.   Fantastic piece of Robot History !  a MUST have for every robot and spacetoy collection.
CFP:  Contact me For Price             at            boogo.nl@gmail.com