Project omschrijving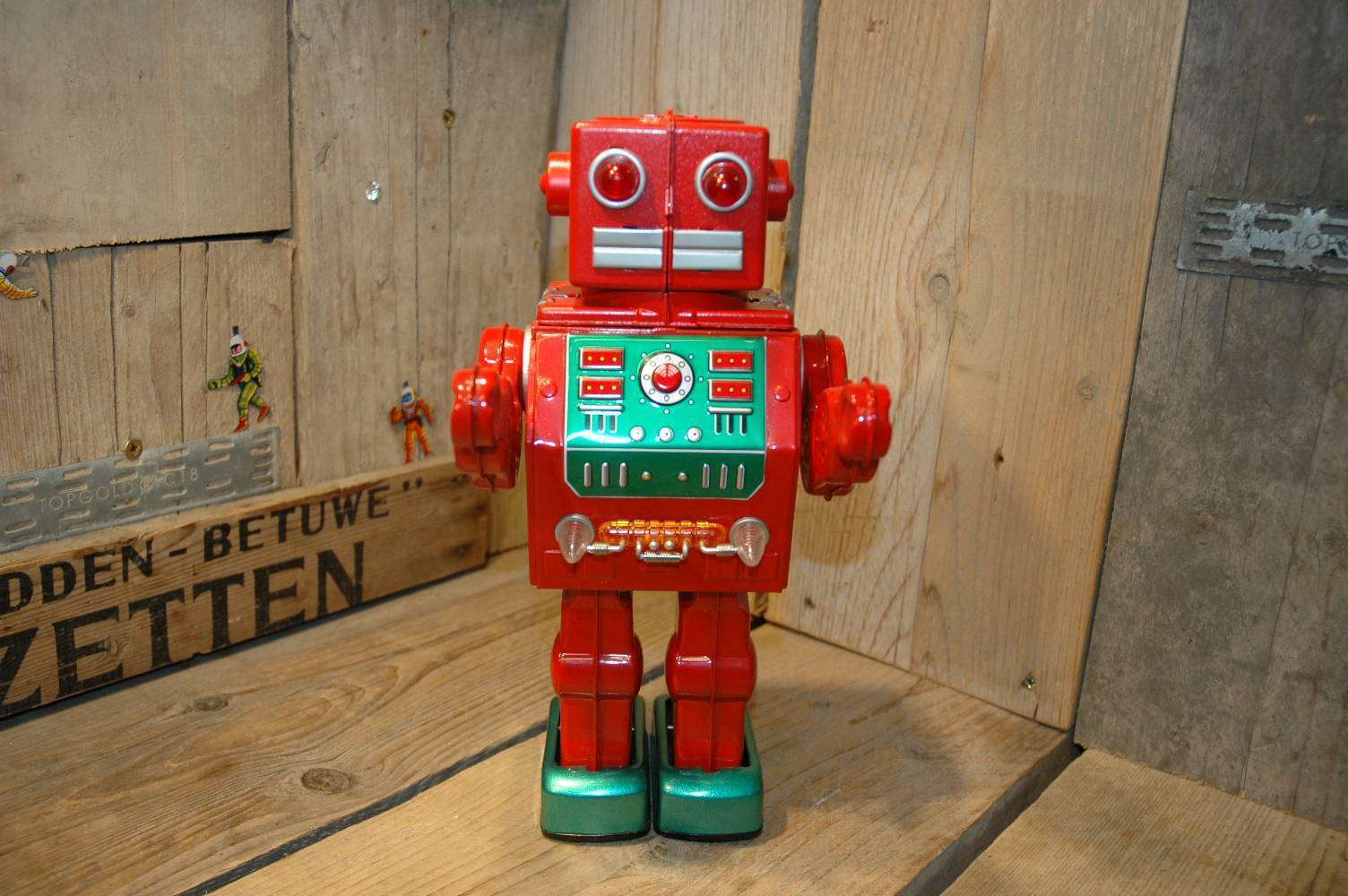 Marumiya – Dino Robot prototype.
Well, i can imagine it all becomes a bit complicated.  bringing up a dino robot gives a connection with several names… Marumiya, Horikawa, Metal House Toys and Miyazawa.   Well will explain in short what this Dino's prototype tells us..
I found this robot about 3 years ago in the workshop of Mr. Shinji Miyazawa after he passed away. I came into contact with a friend of Shinji and he helped me to buy a lot of his toys.
Mr Miyazawa's Father was the founder of Marumiya Factory and they made robots for many sub brands like Horikawa, Yonezawa, Nomura etc etc..
Later Marumiya Factory changed to Metal House / Horikawa.
Mr Shinji Miyazawa made many designs for the robots we all know these days… when he retired he had his own workshop and made designs for Osaka tin toys and also for metal house.
This Dino robot is a prototype he made for Metal House but the robot was never taken into production in this configuration. The robot is partly hand painted ( dino head for example ) and has extra features like a light in the front and smoking action from the Dino Mouth.
An unique example made by Shinji Miyazawa. only ONE of these was made as a prototype but was never taken into production.
An unique robot and example of Japanese skills of toymaking.
Absolute rare and unique robot, only ONE does exist !!
The condition is perfect, near mint robot in full working order with original RM Metal House Box and inserts.
CFP:  Contact me For Price    at     boogo.nl@gmail.com