Project omschrijving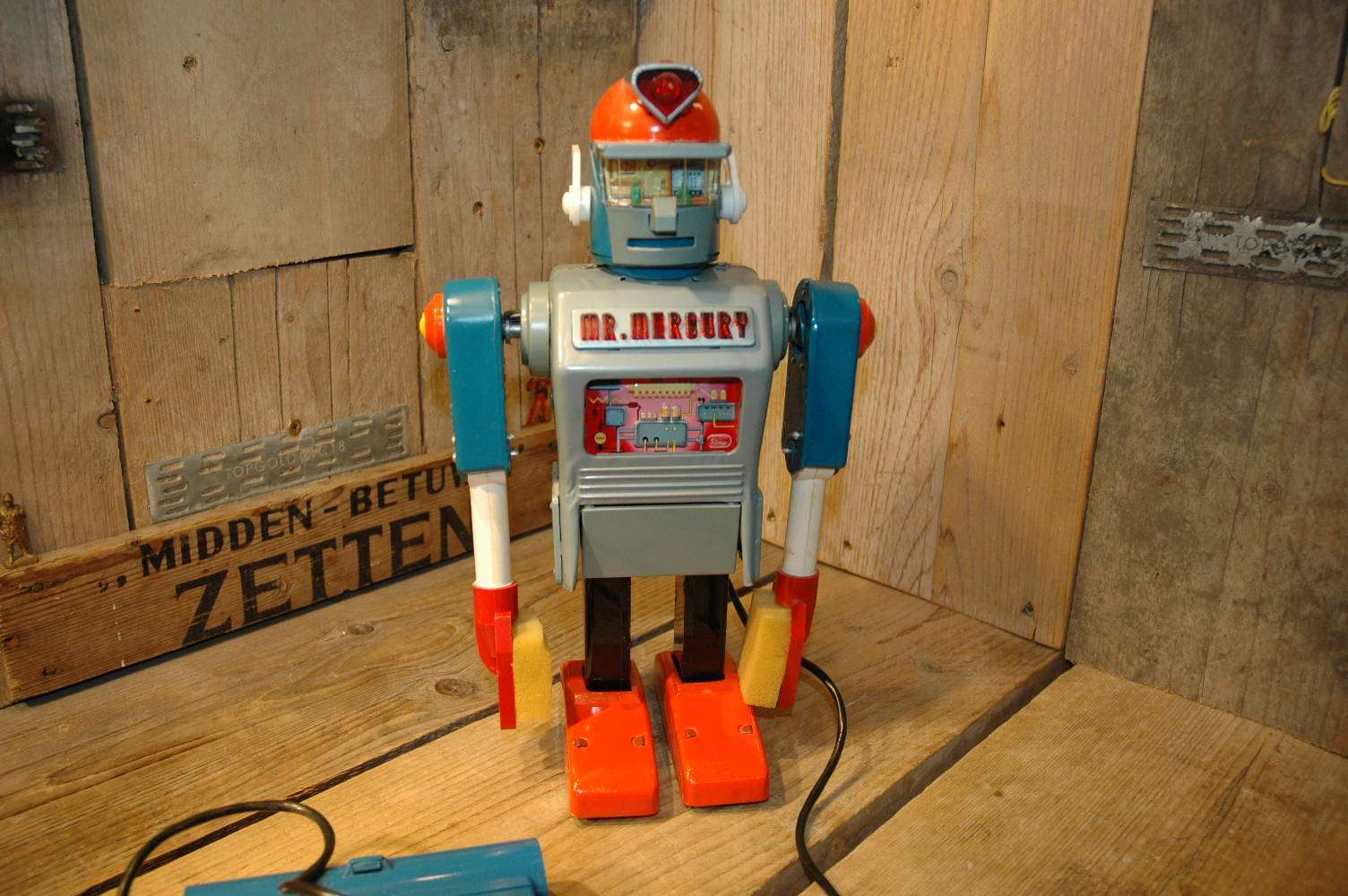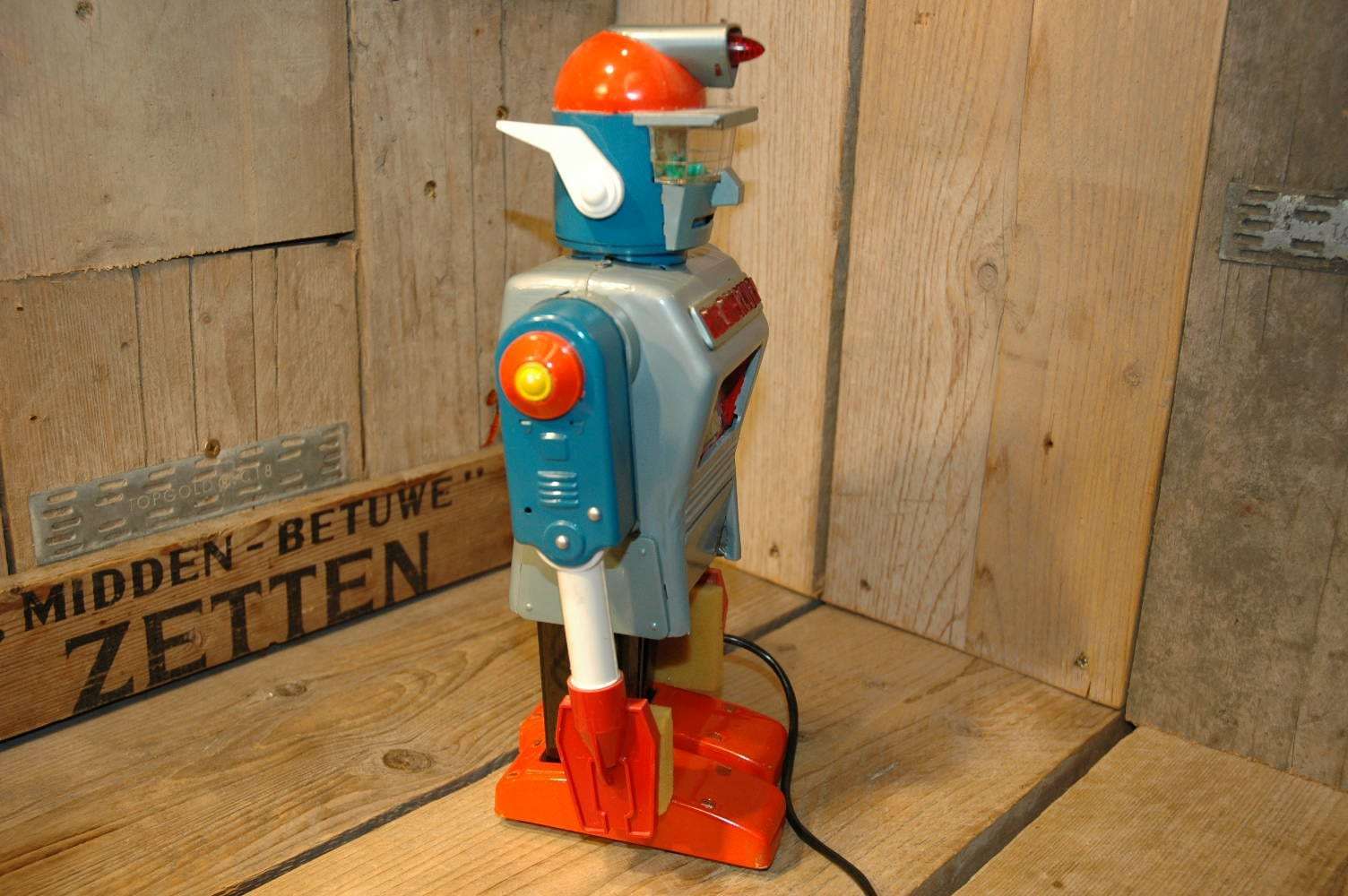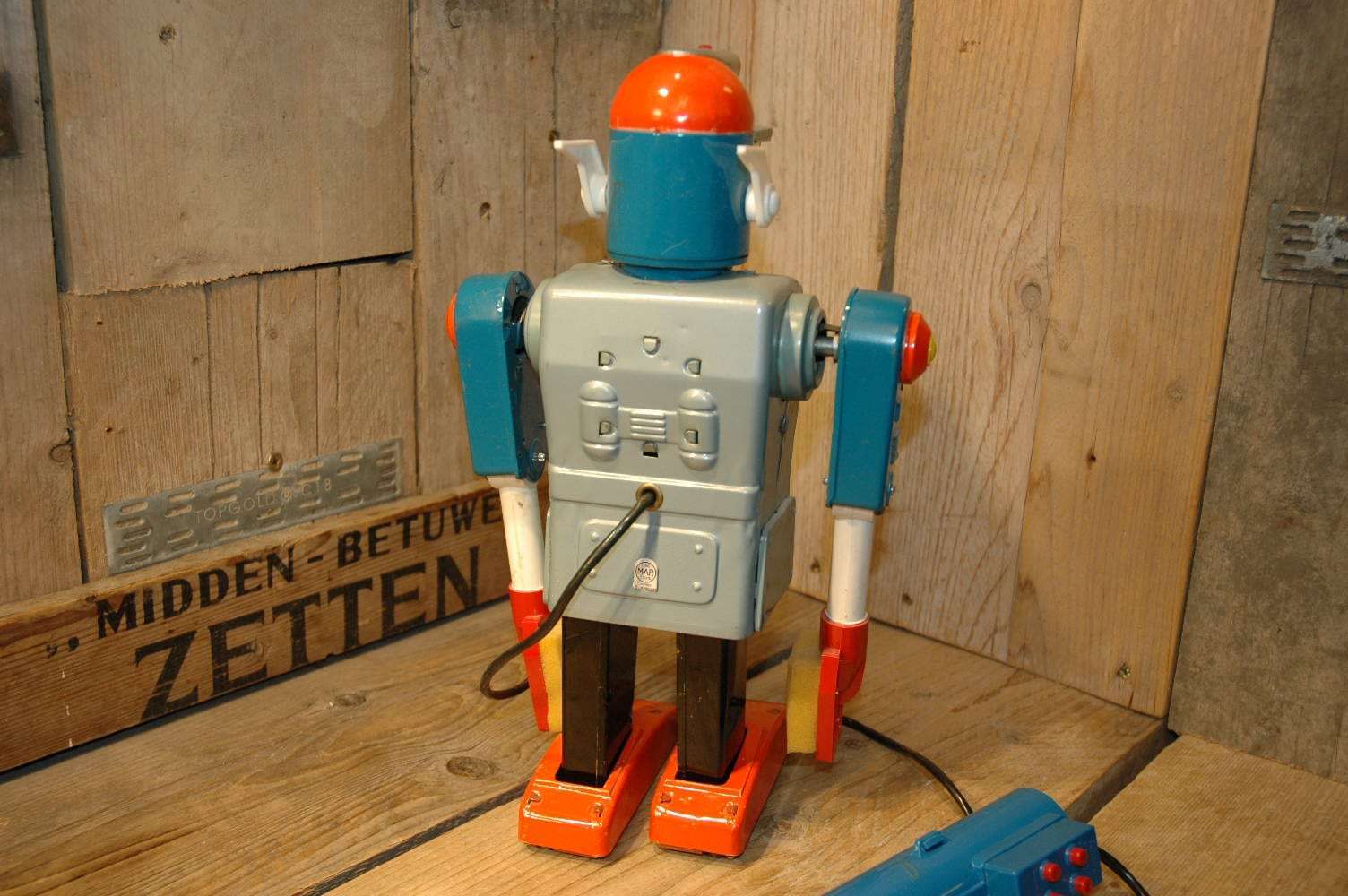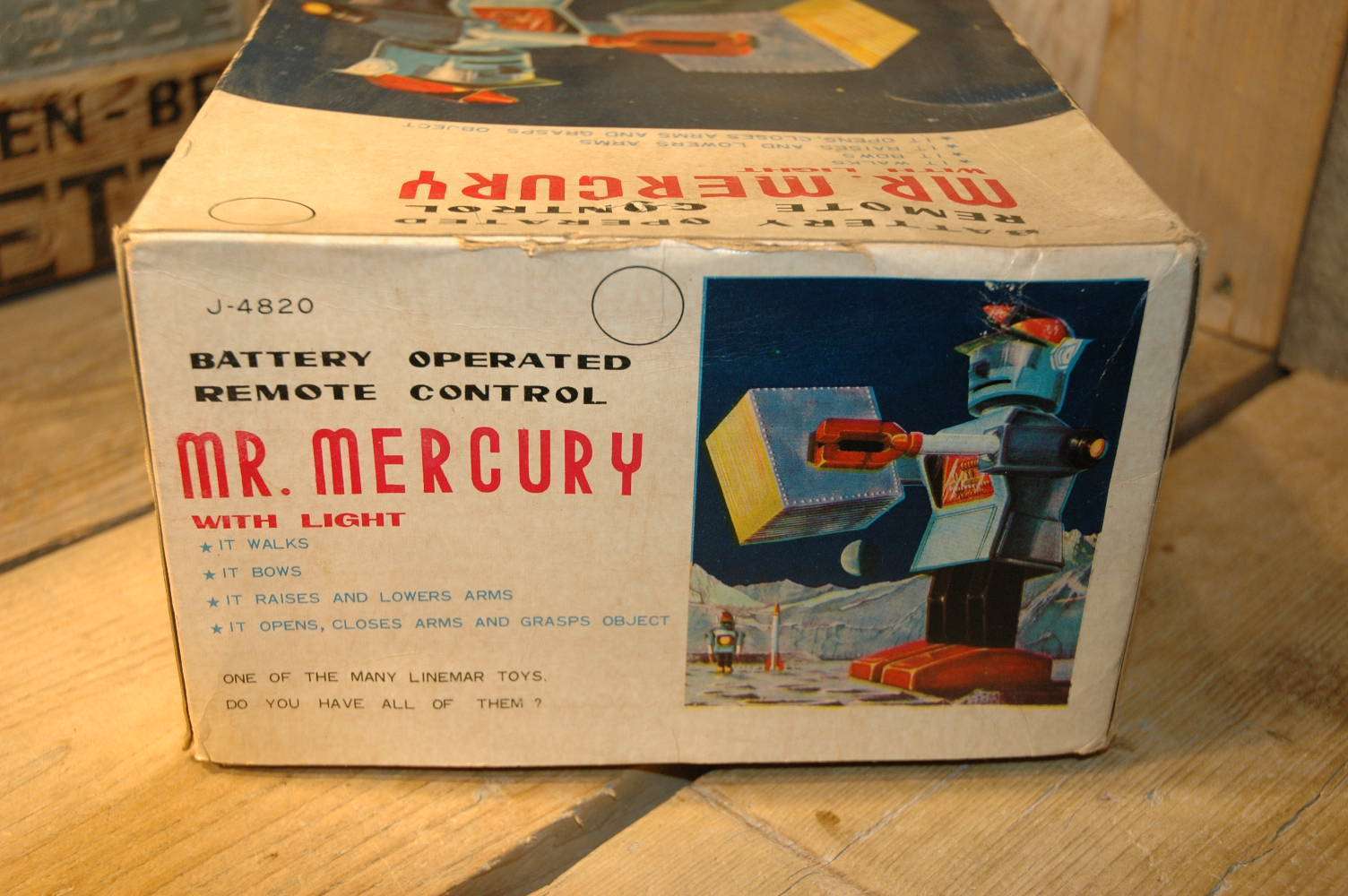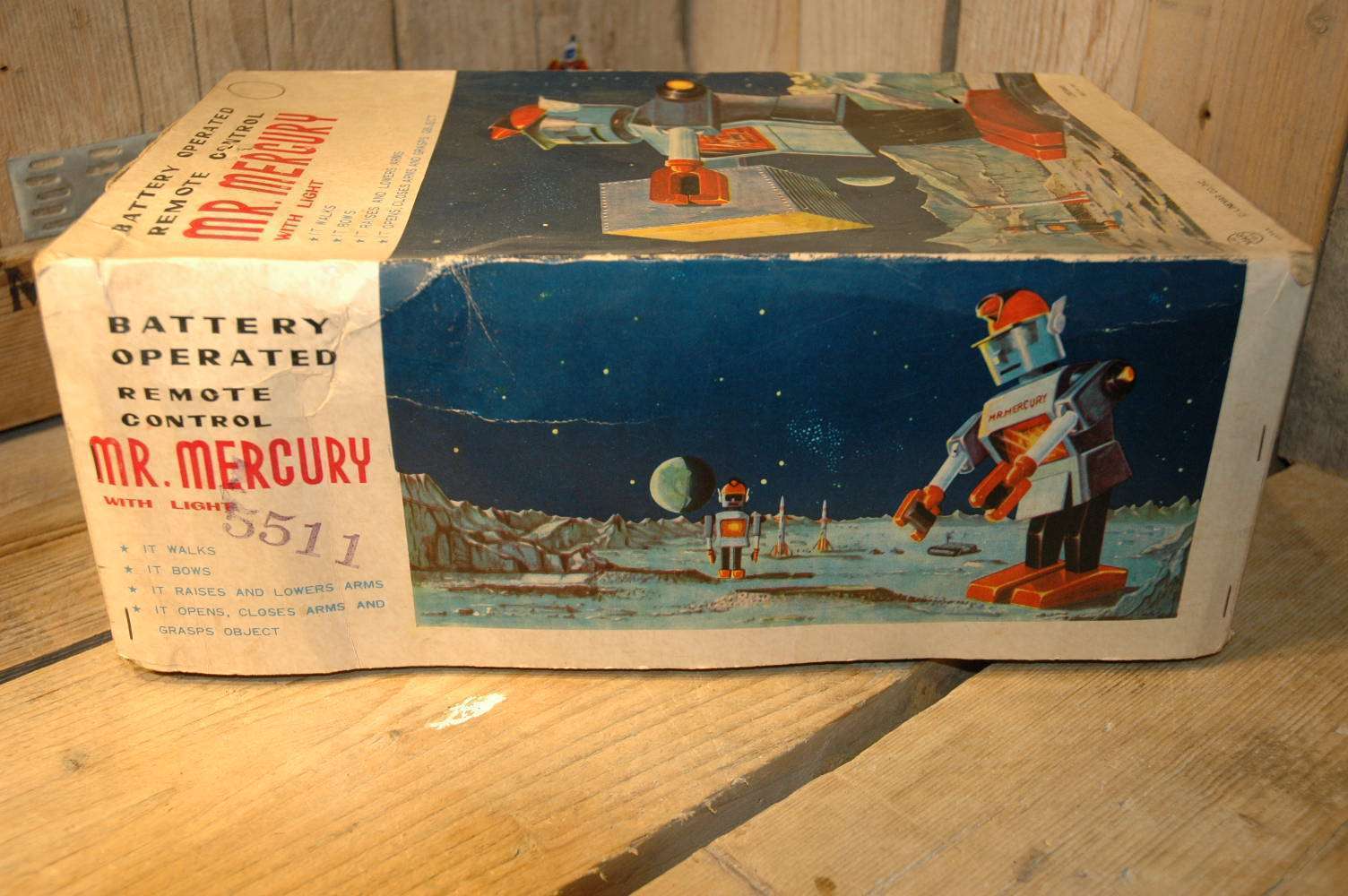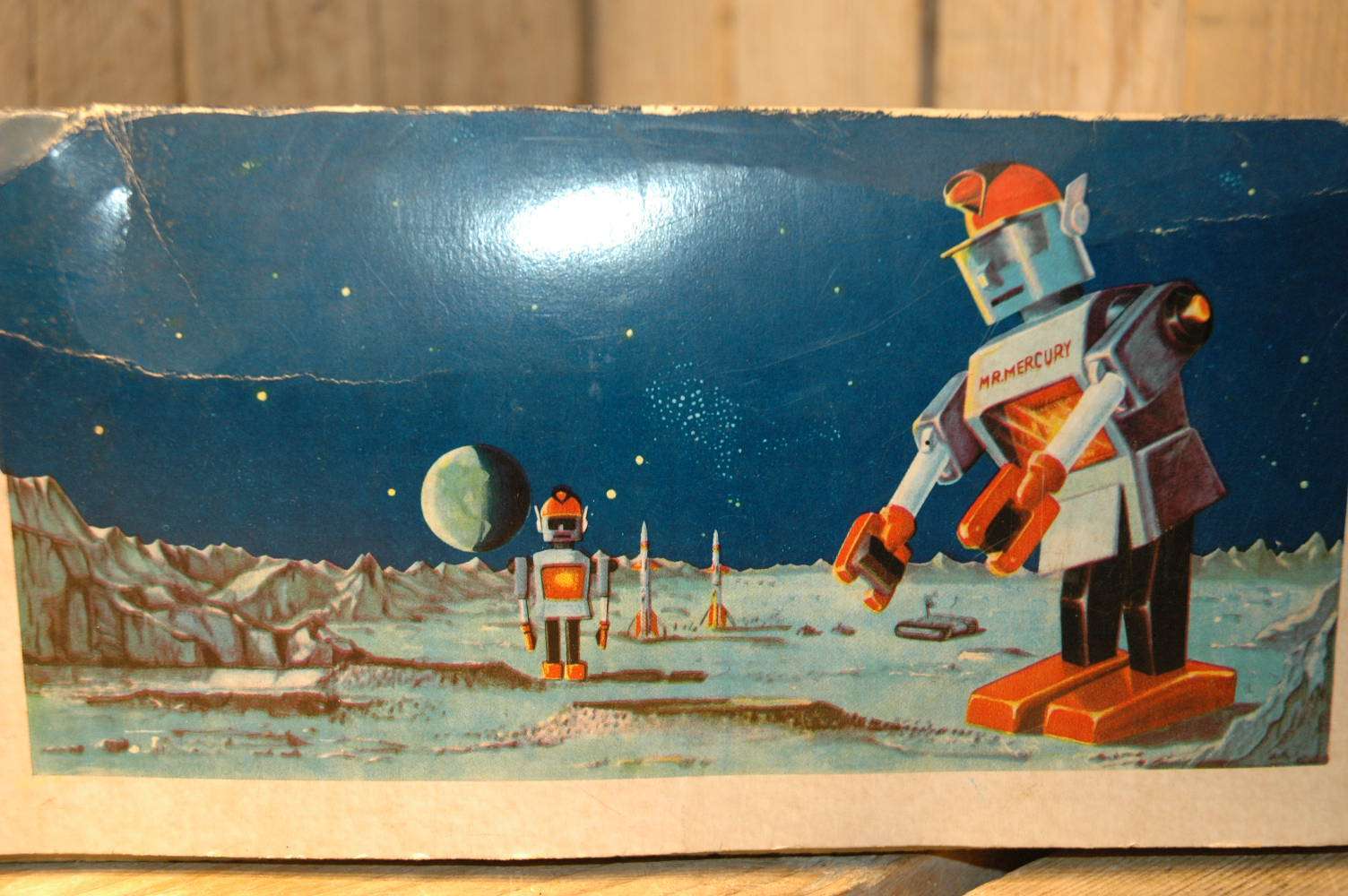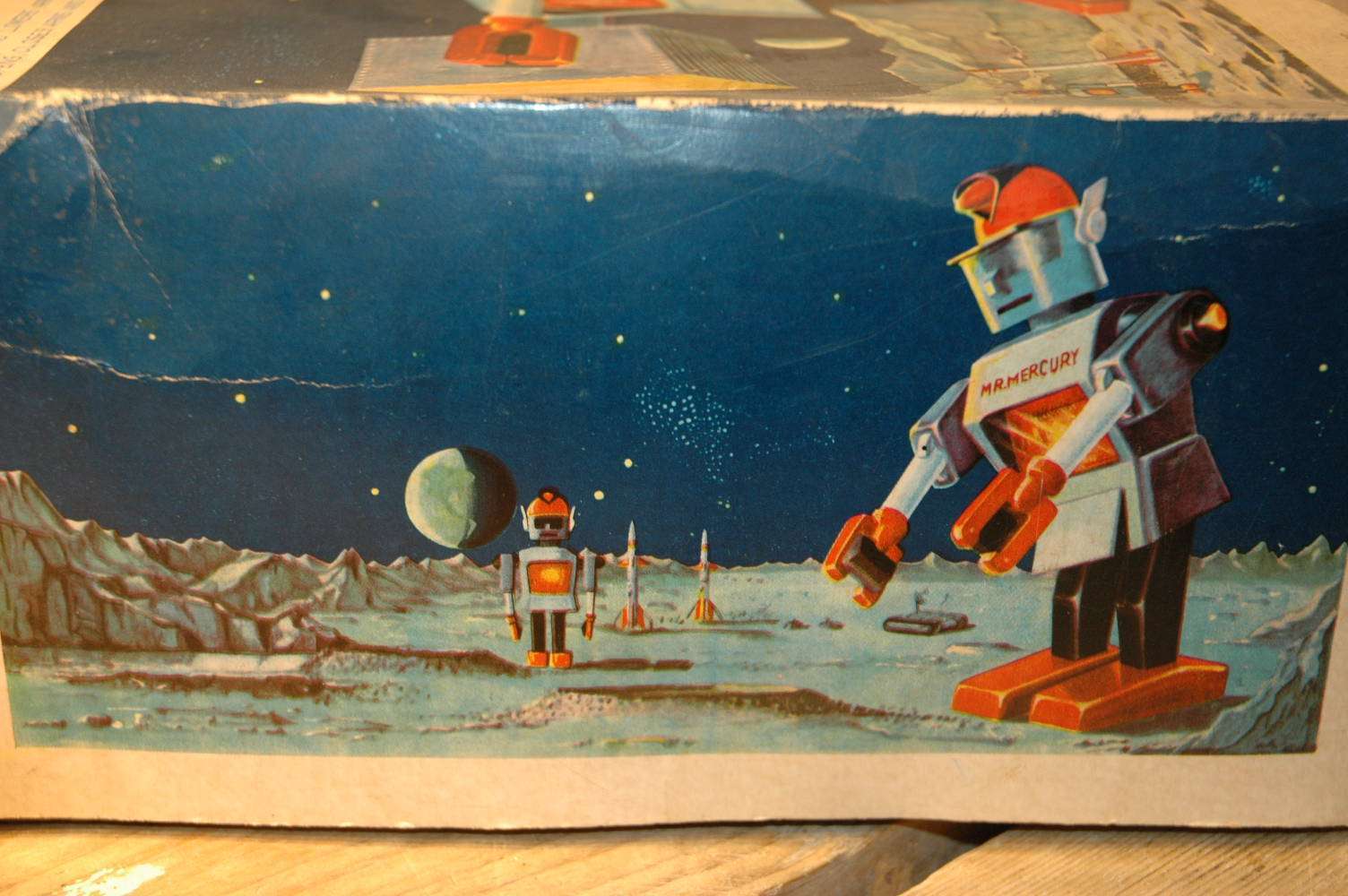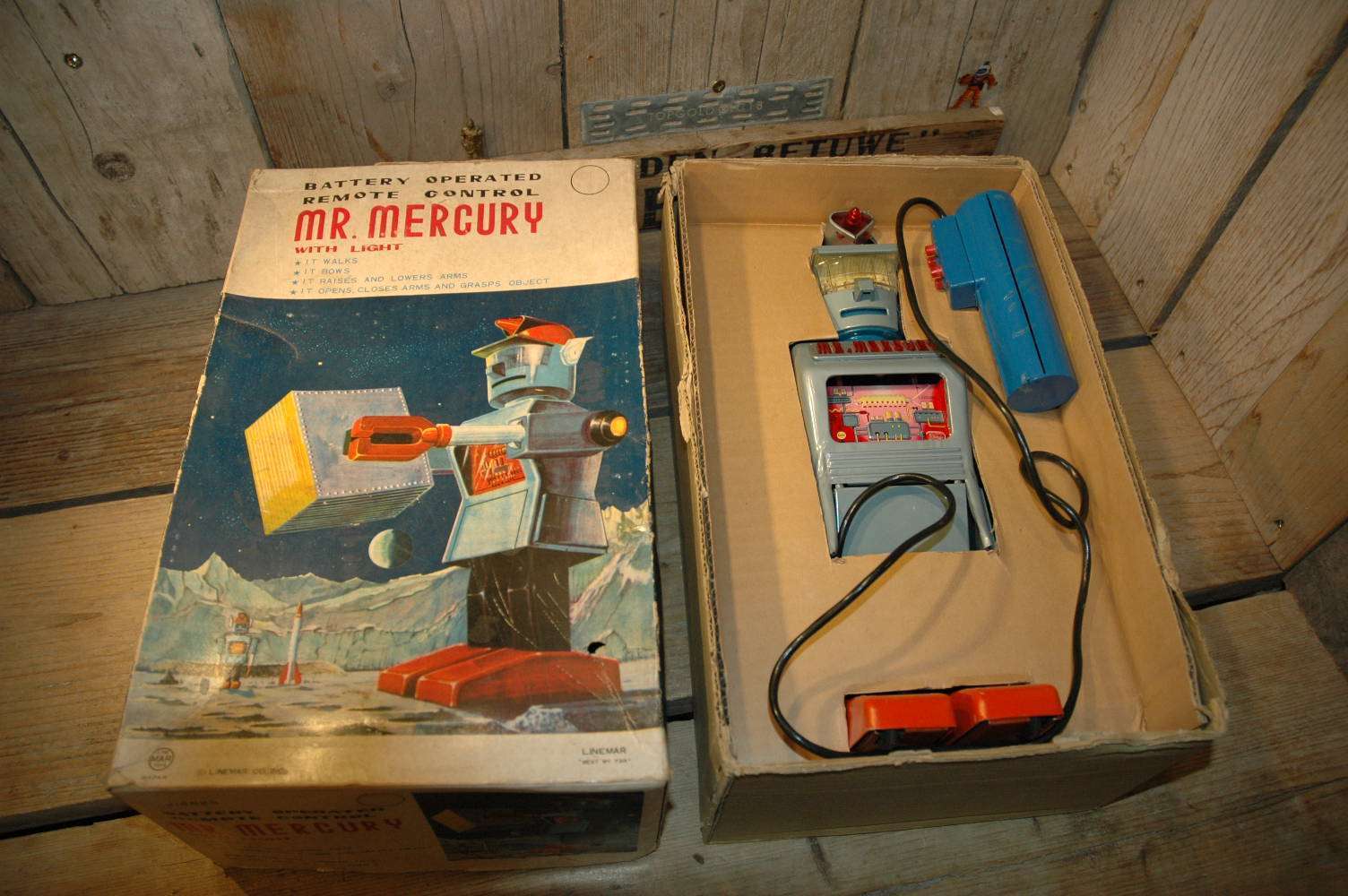 Linemar – Mr. Mercury
Mr. Mercury first showed up in Sears Magazine in 1961 and was only produced in this particular year in this variation. 3 variations were made in total and the body was also used for Jupiter Robot. The action is walking, bending, opening and closing arms and also the arms can go up and down.
Its pretty clear the Japanese "stole" these actions from Dux Astroman that patented these actions in 1957 allready. Dux Astroman was a big hit and Linemar floated along with this succes.
Back to the Robot now. This version with a (non working) light on his head is the first and most desirable one. Its also the hardest to find version of this popular robot. The toplight on his head is NEVER working with these robots simply because there is NO bulb installed 🙂
But the name is illuminated and this makes the robot ubercool !
The head with 2 astronauts inside a control panel was also used on the other 2 variations, talking robot and Jupiter robot.
Second version of this robot lacks the toplight. illuminated name and plastic arms and the third version was made in gold and is the most common one.
The condition of this robot is near mint and the robot looks to be hardly been played with. works like new and is accompanied by its original box WITH original instructions. Box has both the inserts as well.
The condition of the box is excellent. There are a few small tears and a puncture in the toplid.
Very very hard to find robot in this condition, all original, complete and perfectly working with all the actions ! Accompanied by its original box + inserts + original instruction manual…   life IS great ! 😉
CFP:  Contact me For Price     at     boogo.nl@gmail.com