Project omschrijving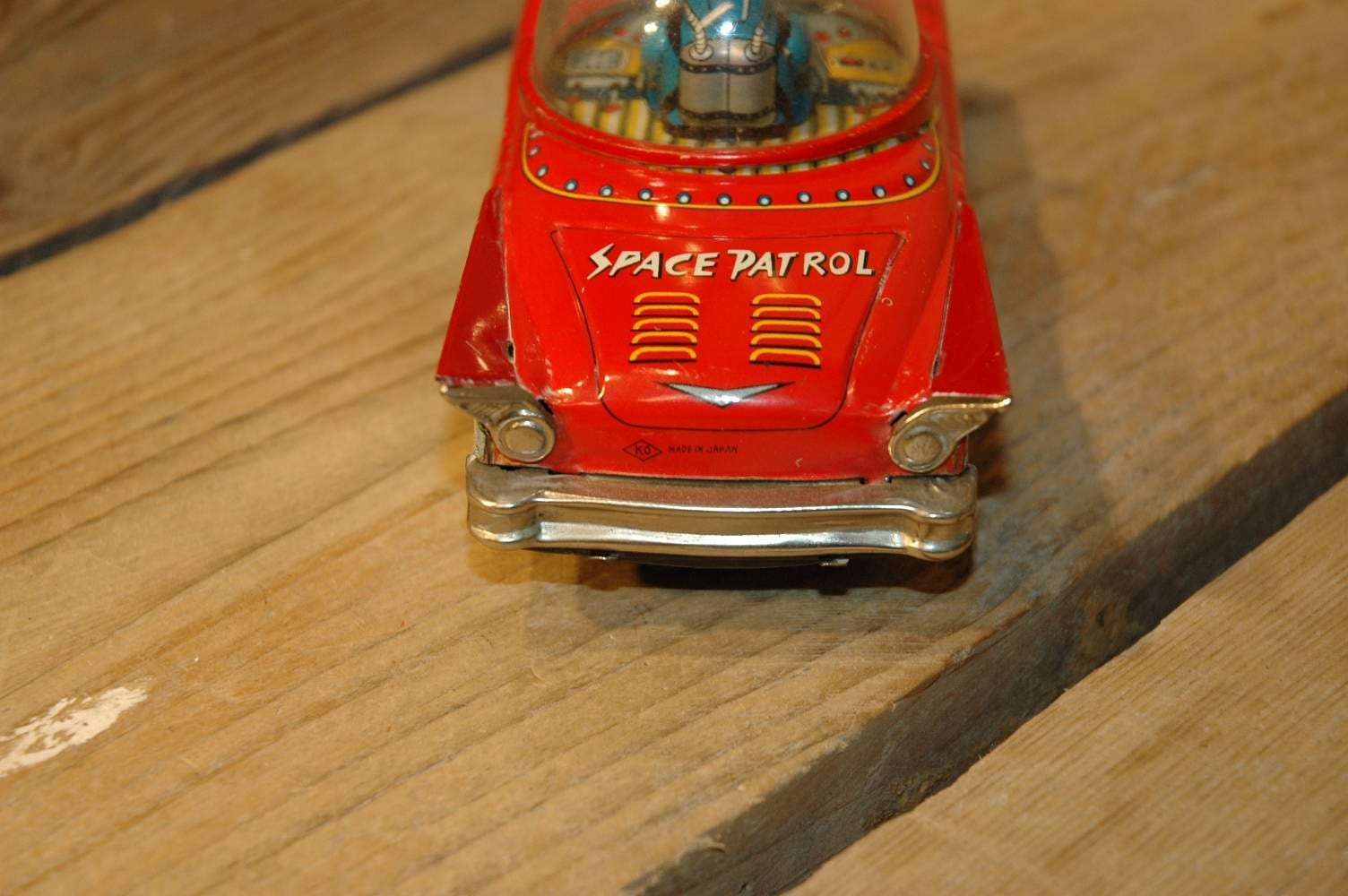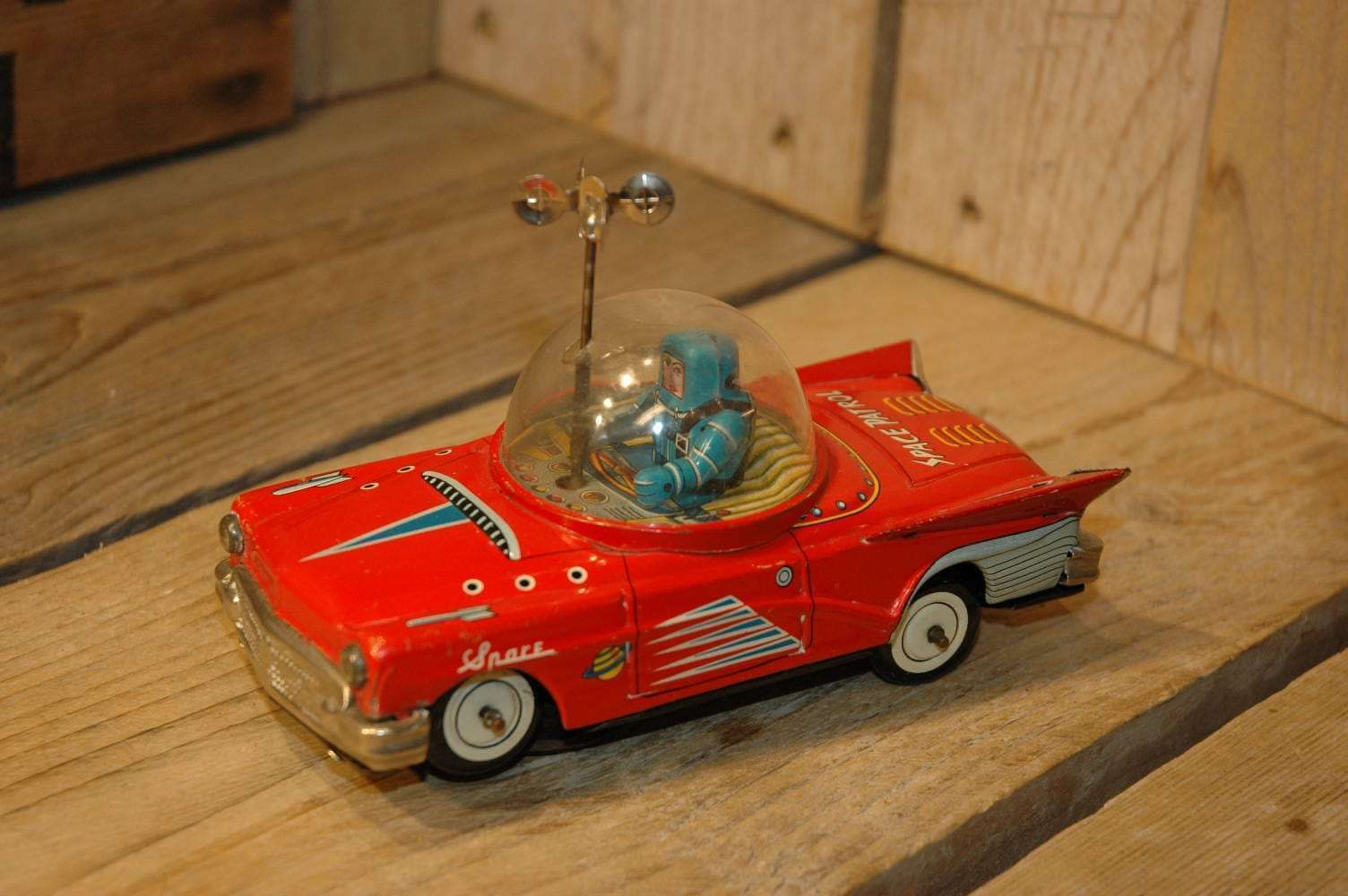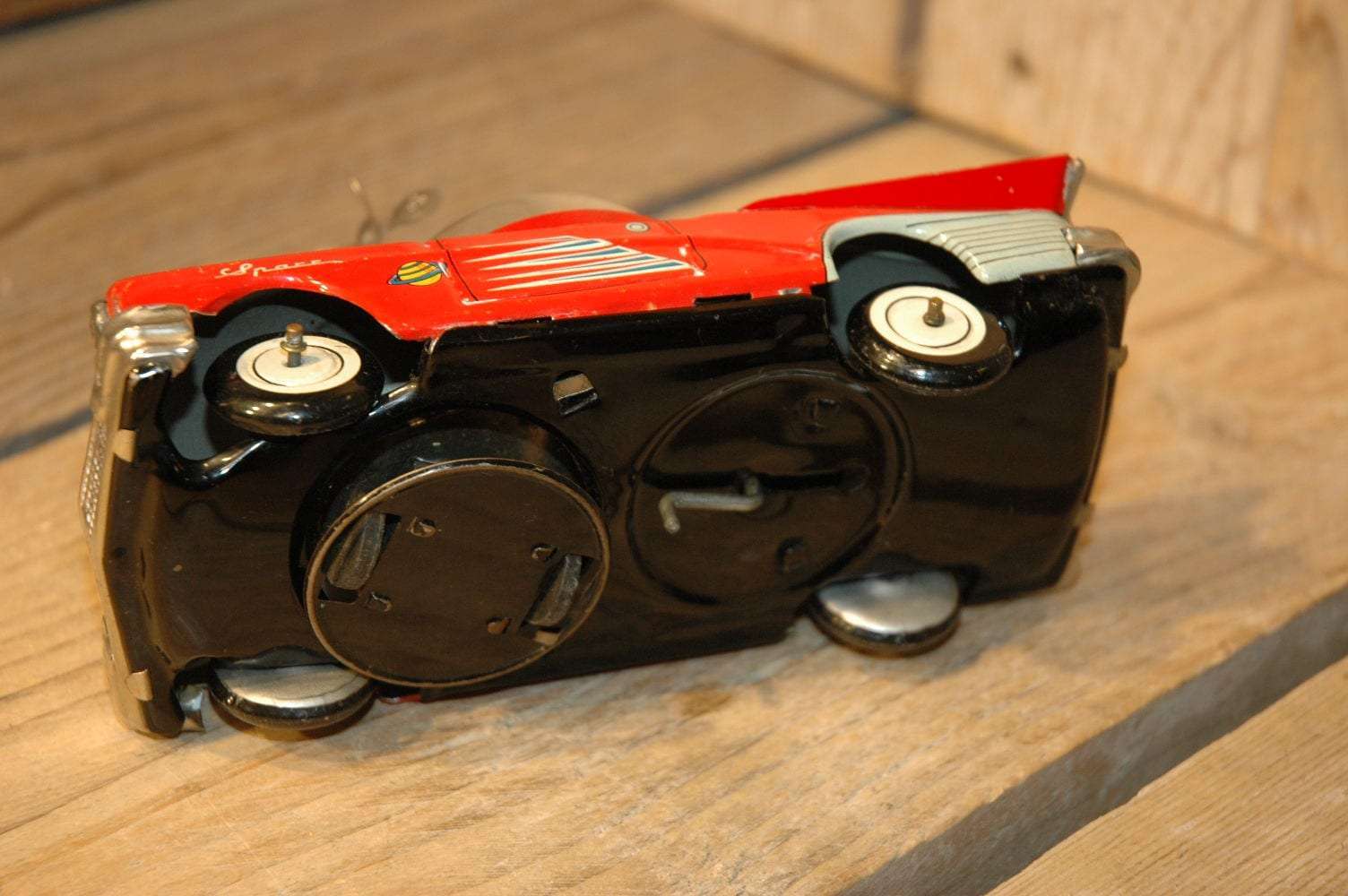 KO Yoshiya – Space Patrol.
Rare and scarce are the keywords that go with this fantastic made Space Patrol Car, made by Yoshiya in the early sixties.
The first example showed up on ebay about 2 years ago and went for an insane price.. Nobody had, surprisingly, ever seen this car before. After that a second example showed up but it was missing a fin at the back. It was for sale for a long time and disappeared from the listings…
Last year a friend of mine went to a toyshow in Italy ( Novegro ) and tada….. a third example popped up. To get the toy was quite a hussle but at the end, i could add the car to my collection.
The car is made out of lithographed tin and is equipped with a flywheel mechanism. You wind the key on the bottom and this "powers" up the engine. when the car is released, it hoovers around with mystery bump and go action.  Under the clear dome sits a beautiful blue astronaut and through the dome sticks the antenna out that rotates in action.
The condition of this car is excellent to near mint. The car is complete and original and works fine. NO flaws to mention, other than some minor playwear. as far as my information goes, this is the third known example. Nobody has ever seen the box for this car so far..
An extreem rare and ultra scarce space car, you will probably never see it again…but… who will tell 🙂
CFP:  Contact me For Price      at      boogo.nl@gmail.com