Project omschrijving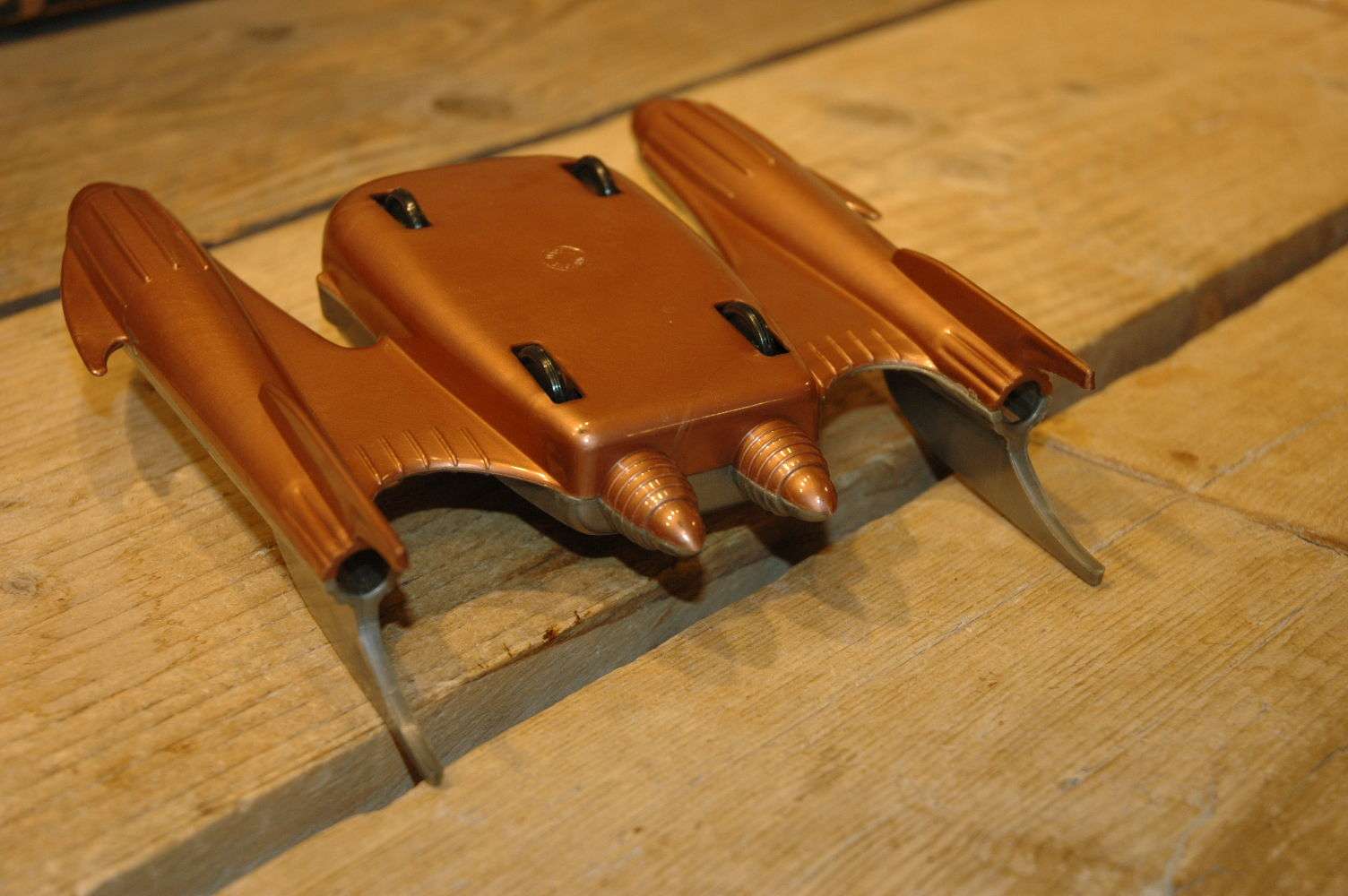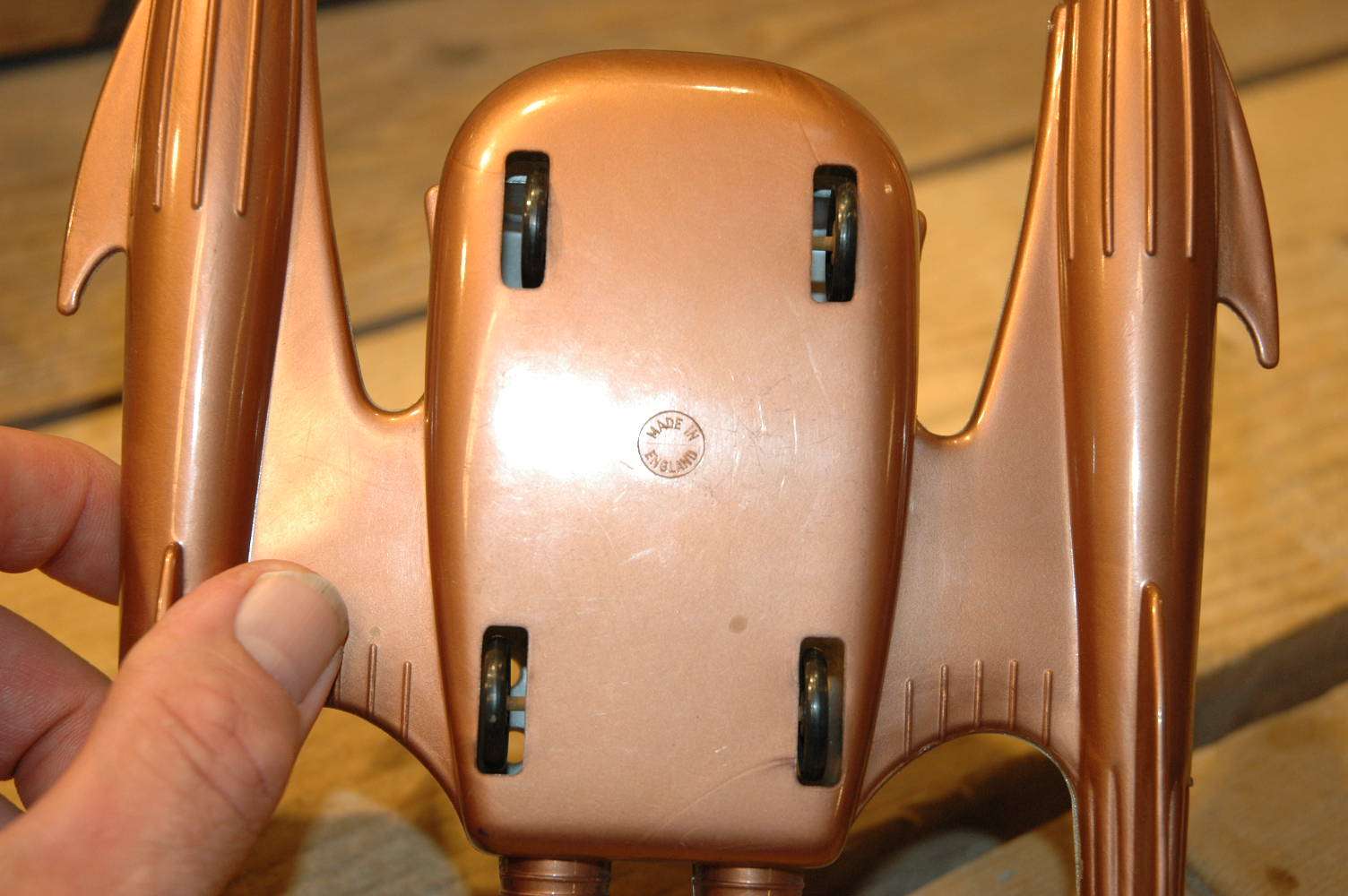 Kleeware ( UK ) – Space Explorer X-400
This spaceship landed in Belguim where it was kept in a basement for over 30 years. I arrived there last summer to pick up some robots ( i have been there before i remembered later )  and was lead through the house, filled with tin toys.. mostly cars and motorcycles but also some nice space toys and robots.
Picked up some near mint boxed examples and found hidden away.. this one… first time I have it in hands i believe…
Its made in the UK in the sixties when I am correct ( correct me if I am wrong please ) by Kleeware Company.
this plastic made space ship has 4 wheels but no mechanism.. which.. is good so nothing could be broken inside 🙂
The seller told me he was proud on the toy because its absolute free of cracks or any other damage or repairs… wow.. for such a fragile toy its a miracle.
Even more interesting is that i did a search for this color combination but… was not able to find an other grey top gold bottom example !
so that makes this one even more interesting.
Rare and extremely hard to find in this condition !
CFP: Contact me For Price           at              boogo.nl@gmail.com