Project omschrijving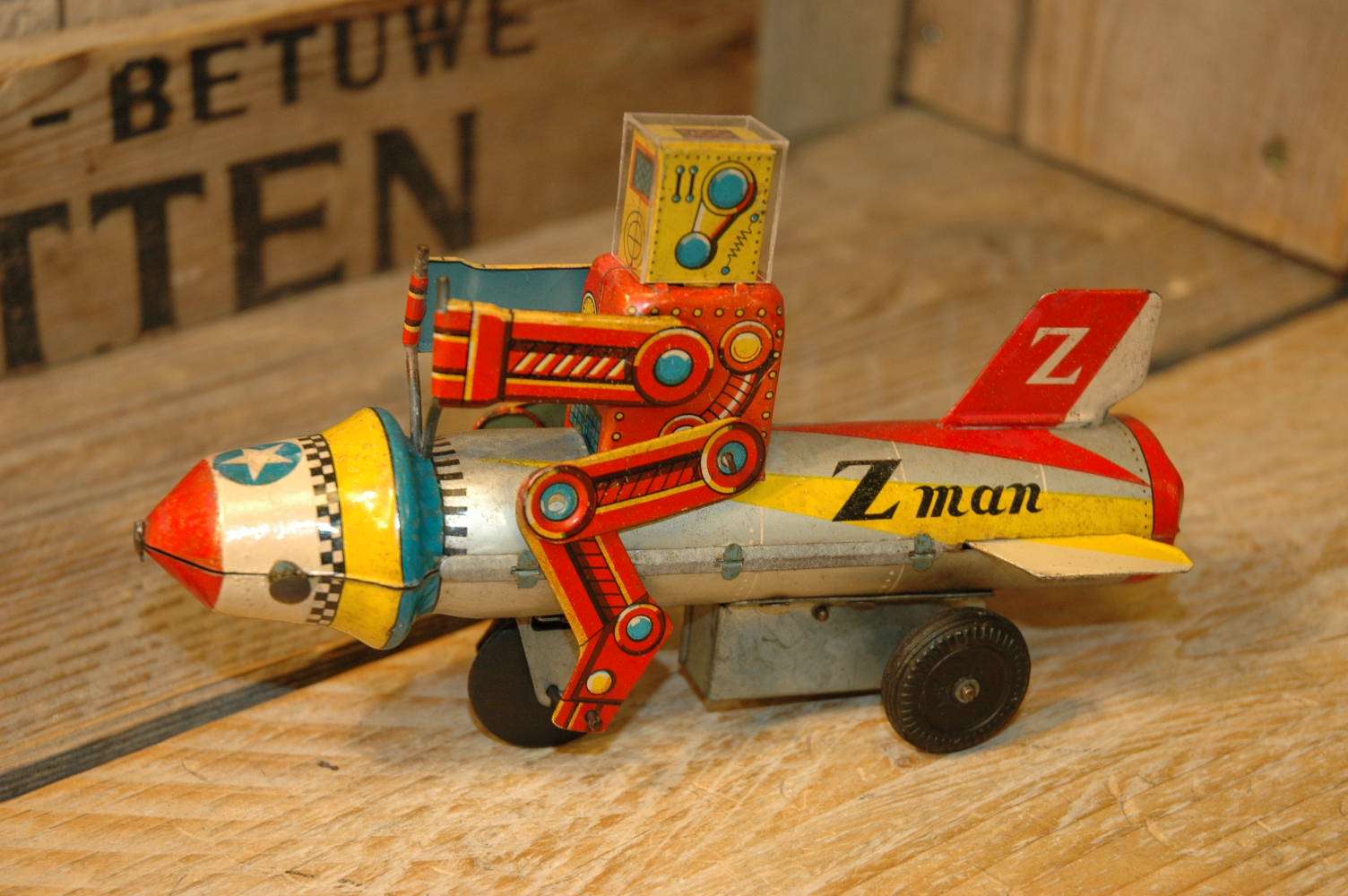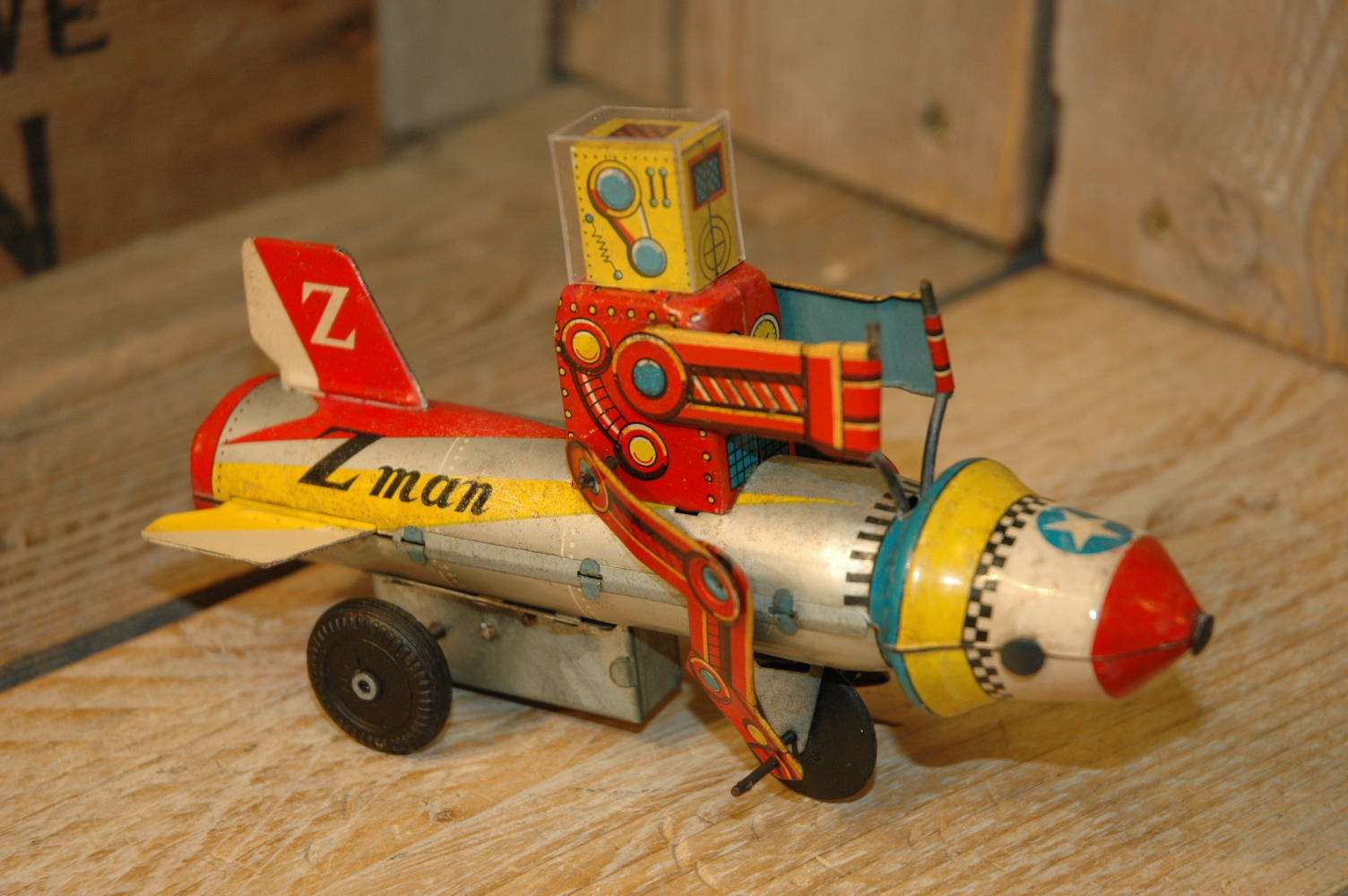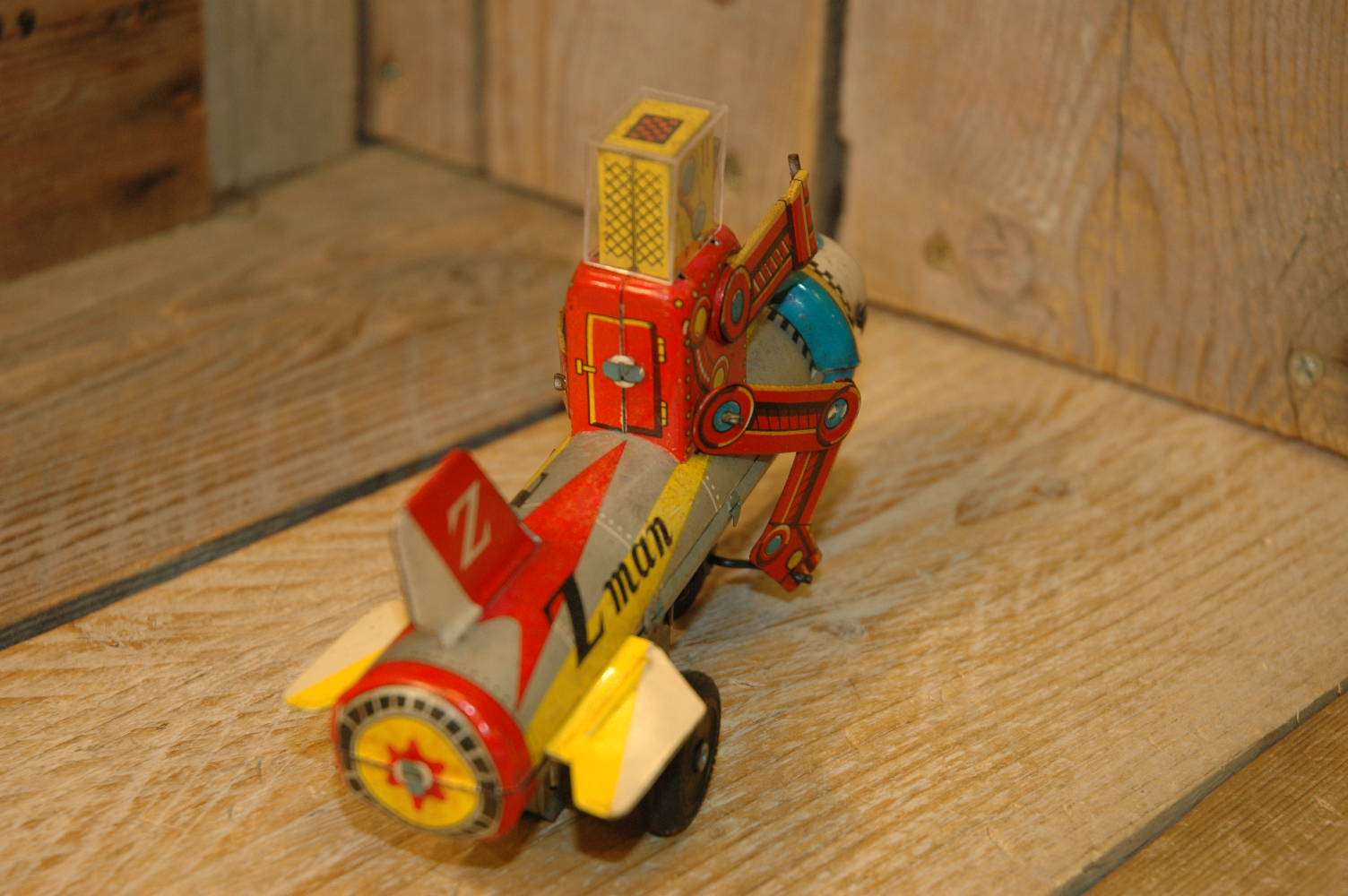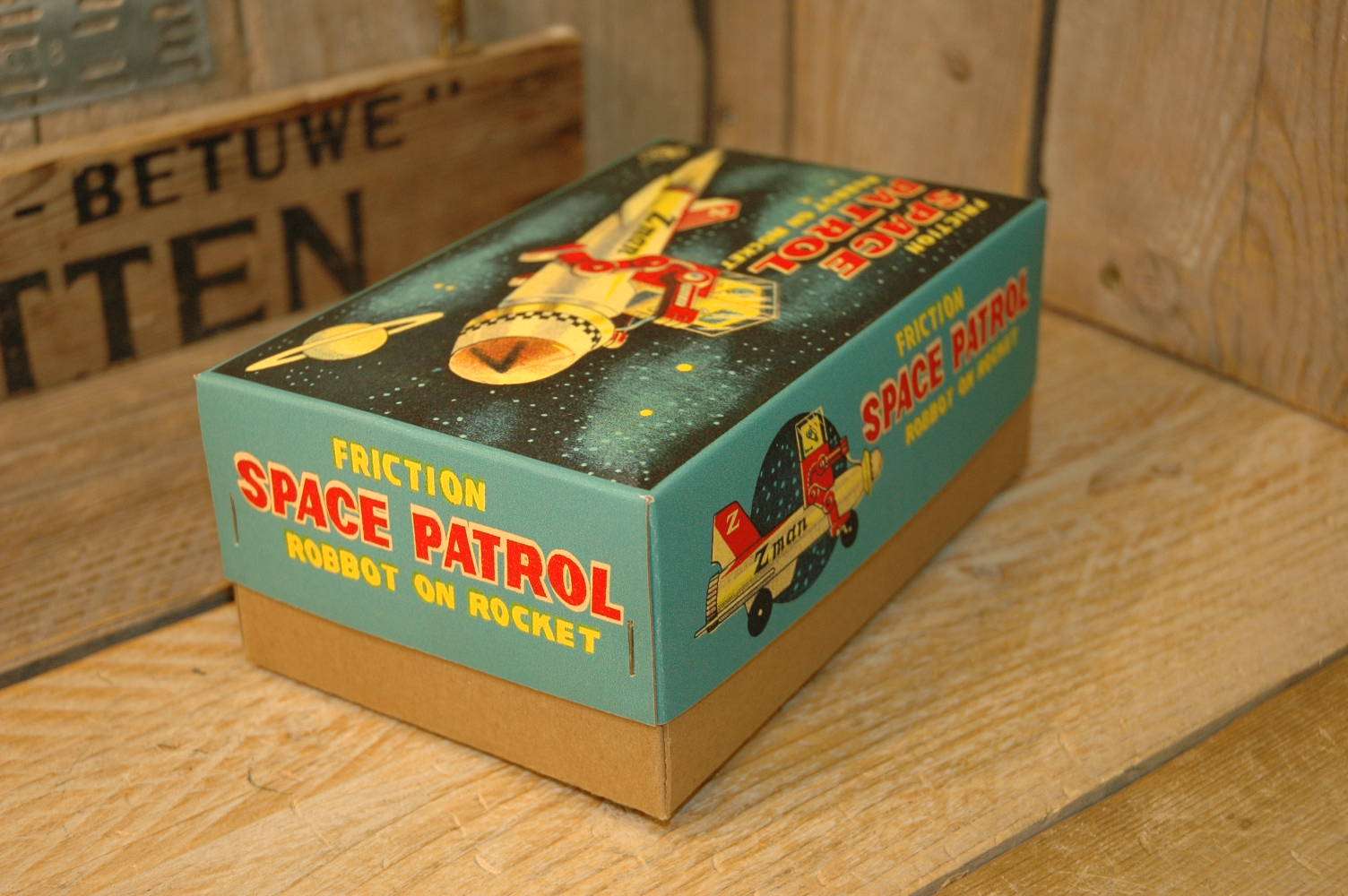 Kanto – Space Patrol Robbot on Rocket. ( aka: Z-Man )
Well no.. there is NO mistype in the title.. the toy is really called RoBBot !!.. must be a special trained robot specially made for rocket.. no idea but best guess is that the Japanese simply misspelled the toys name.
Anyway.. its just that i noticed this when i had the box in hand.. first time this toy enters the Dutch Caves. Friction powered. This toy is simply amazing and.. ultra rare and scarce.. seldom seen in any condition in the open market.
belongs absolute in the top 5 most wanted robots & rockets.. besides that.. i can only remember astronauts or billies sitting on rockets.. never a robot…
The toy is tin made with a clear dome which is, on this example a professional made reproduction. Friction powered and the only action is the legs of the robot cycle with the front wheel.
The condition is original but the toy has some overal wear and is in wel played with condition. still it survived time well. only a few of these are known to exist so its a miracle if you can even find one. This Kanto Space Patrol is in working order and was made in the early sixties in Japan…just to be complete here ! 🙂
Accompanied by a very nice professional made reproduction box.
Extremely hard to find toy. First time this one hits the Dutch Caves…