Project omschrijving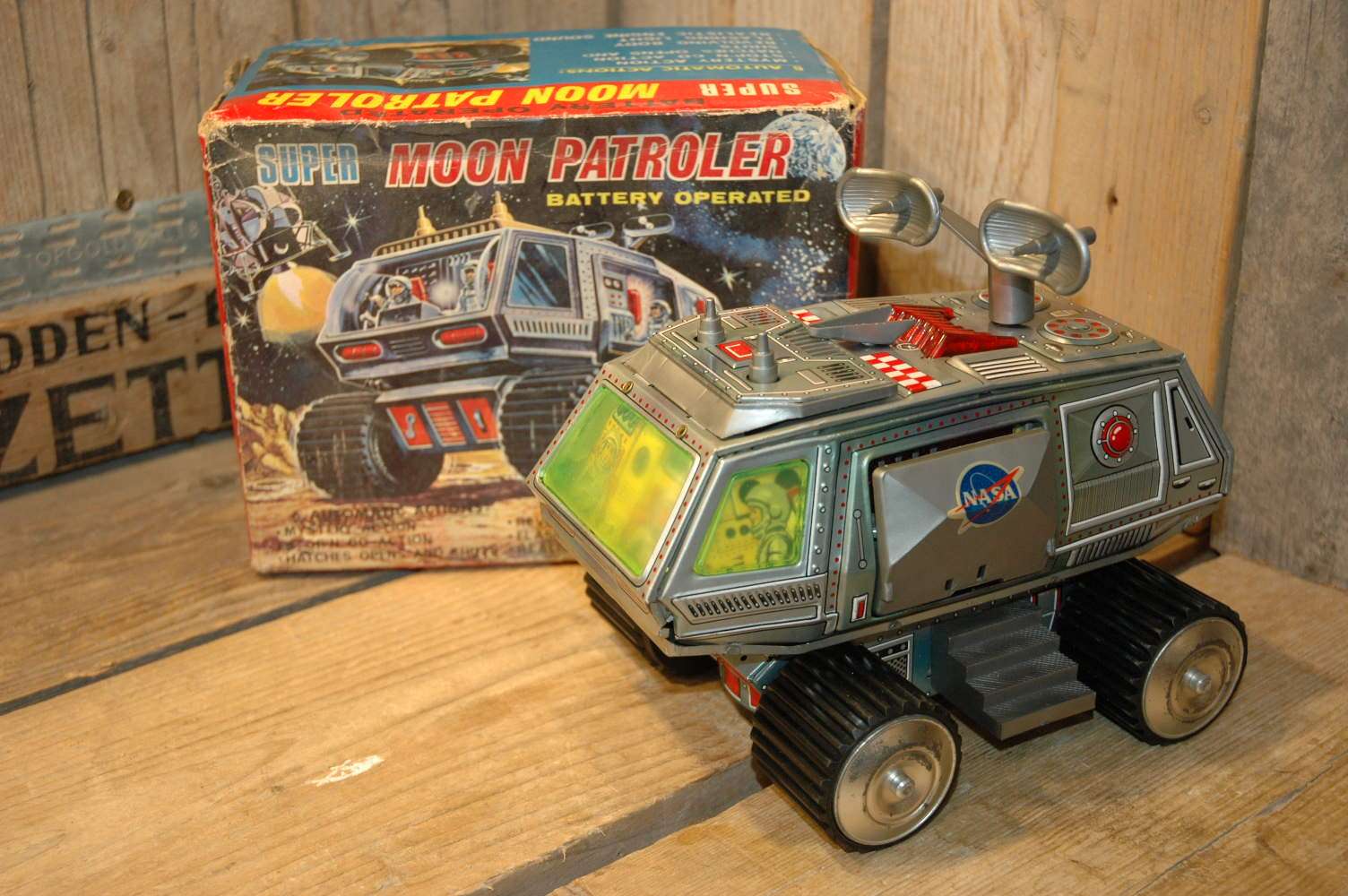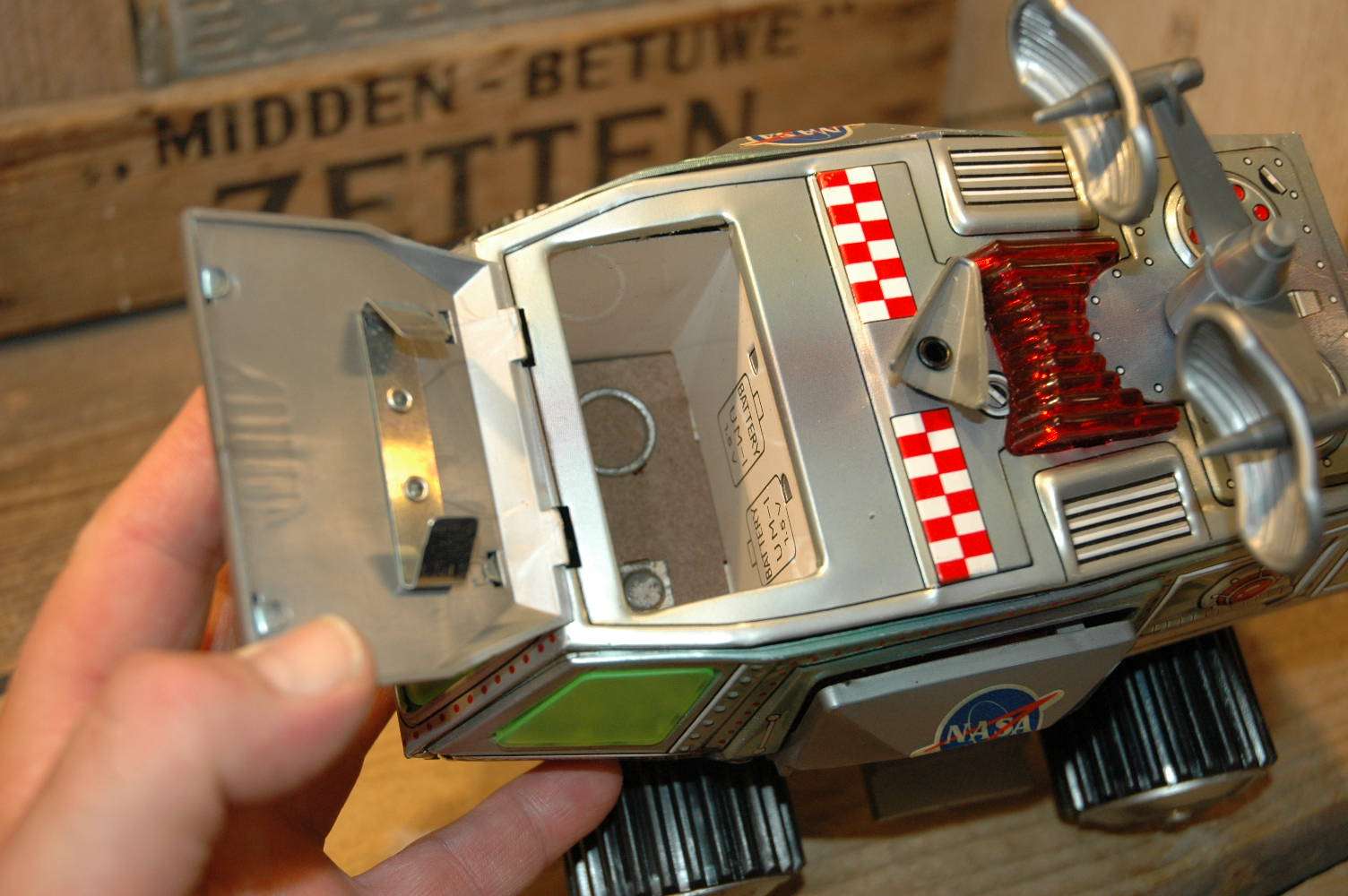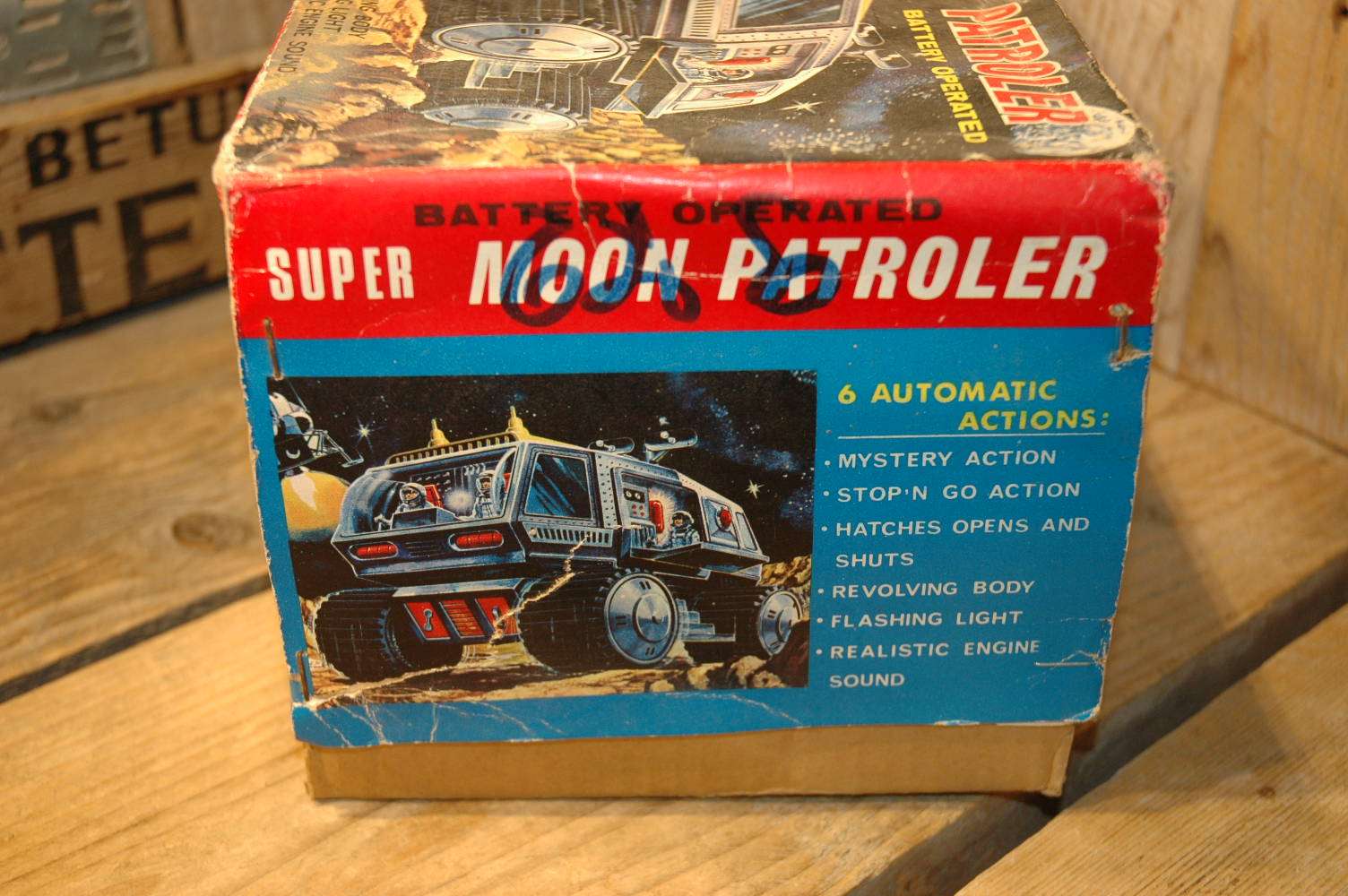 Junior Toys – Super Moon Patroler
Would it not be a great idea to sent this excellent space toy to Mars to explore the surface there ? 🙂 Produced in Japan in the late 1960`s comes this Super Moon Patroler. A very complex space toy and almost entirely made out of lithographed tin which is very uncommon for a late period space toy.
Super Moon Patroler comes with a lot of entertaining features. It has of course the mystery bump an go action, lights, engine- and space sound but there is more. When exploring its surroundings, suddenly the Moon Patroler stops and starts to revolve its entire body. 2 doors open and "films" are made and enemies are "shot". After that, the doors closes, the body clicks into the right position and it heads out to the next spot to explore.
Super Moon Patroler comes in original box with inserts, original antenna, flags and astronauts. I dont believe this toy has been much played with. It is in near mint condition, of course fully operational and complete with the original antenna. You dont see these around much ( guess they are all on patrol on Mars)….
I found this one in Germany some time ago, where it was part of an inventory of an old toyshop. The toy looks unplayed with old stock and comes complete with original box, inserts and antenna.
In near mint condition, no flaws to mention. Excellent box with some minor tape repairs and some tears but bright colors and overall a very nice box that goes with this toy. The toy is in working order.
Hard to find toy and box.
CFP:  Contact me For Price        at        boogo.nl@gmail.com