Project omschrijving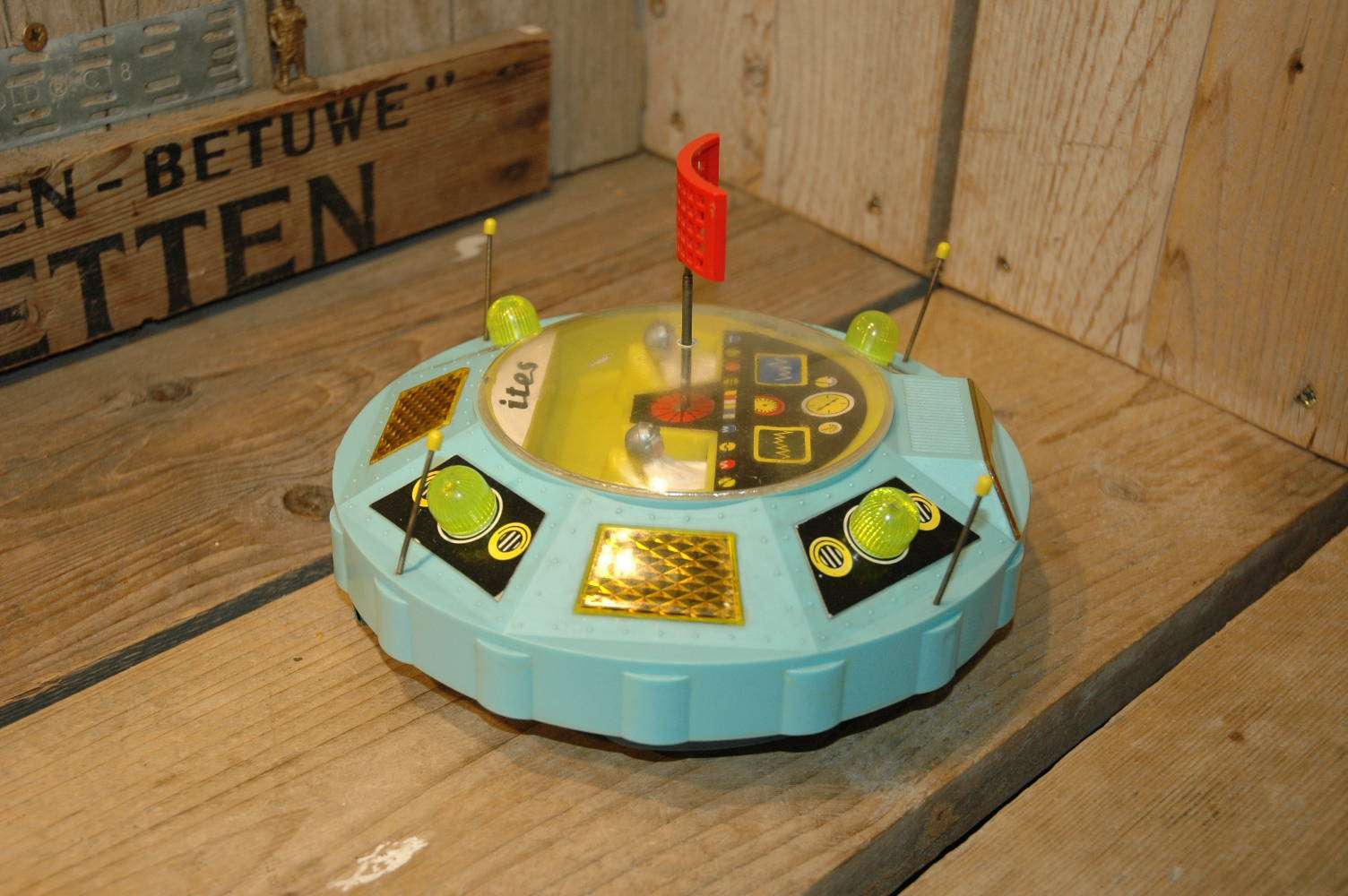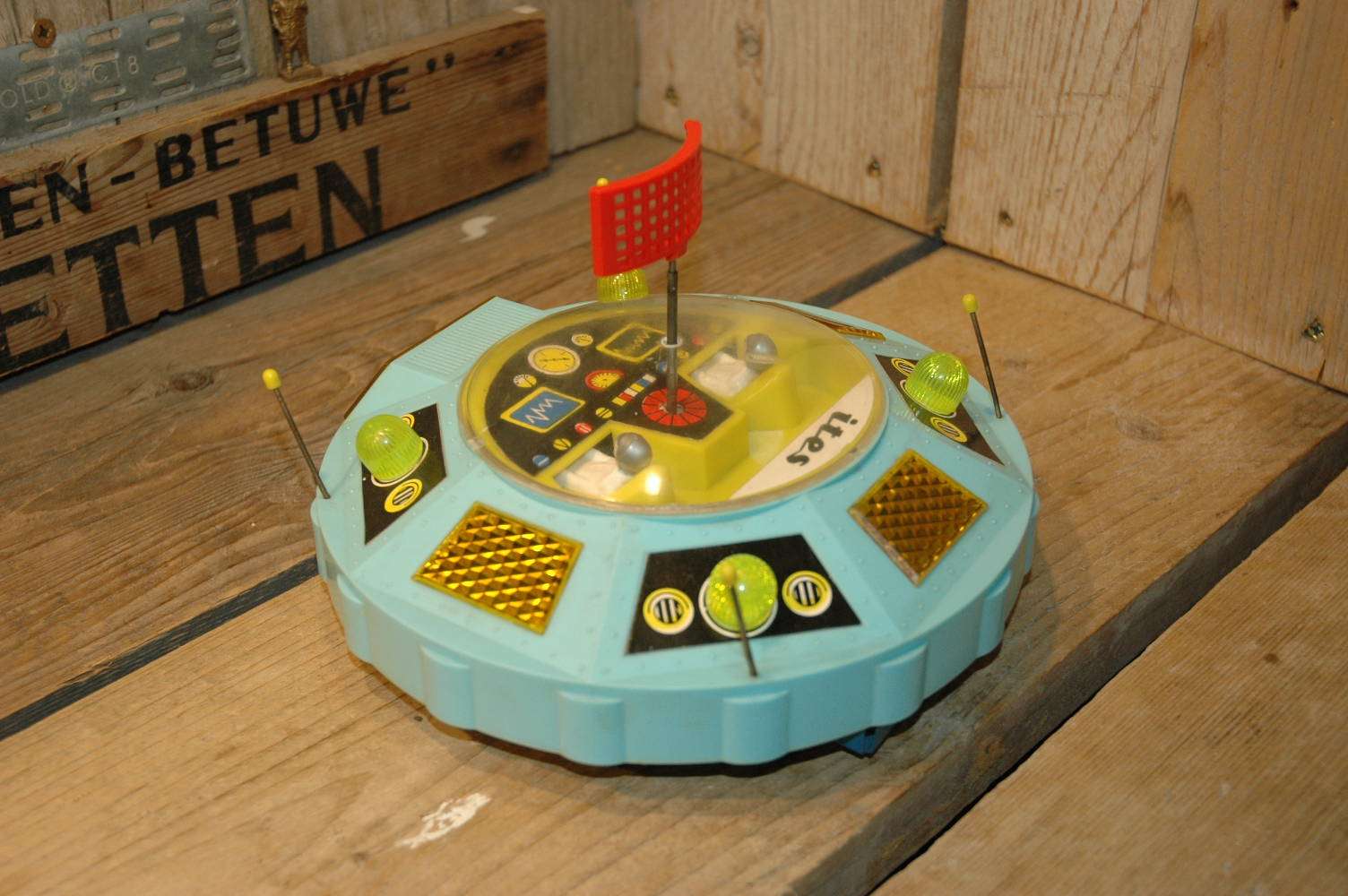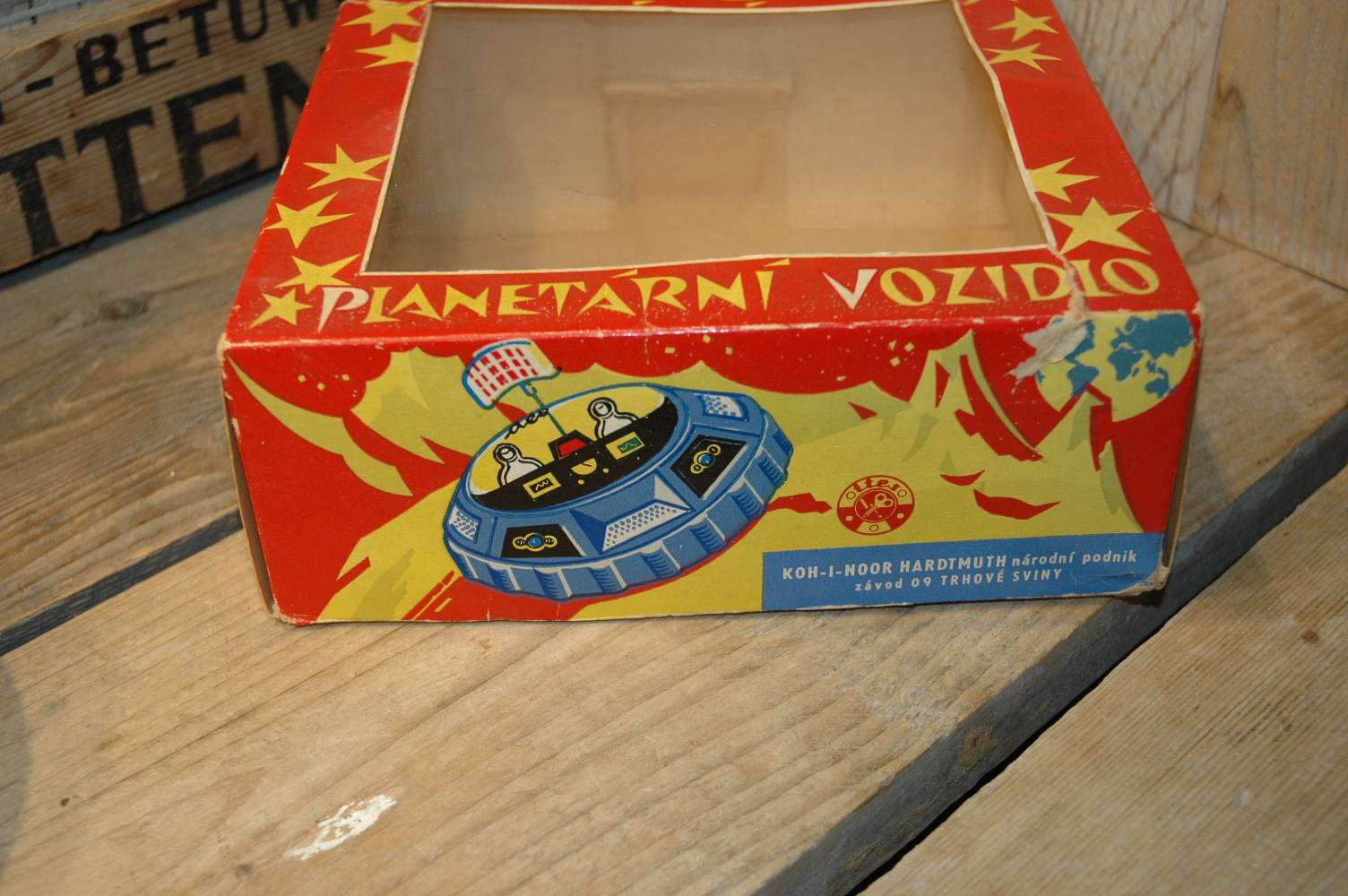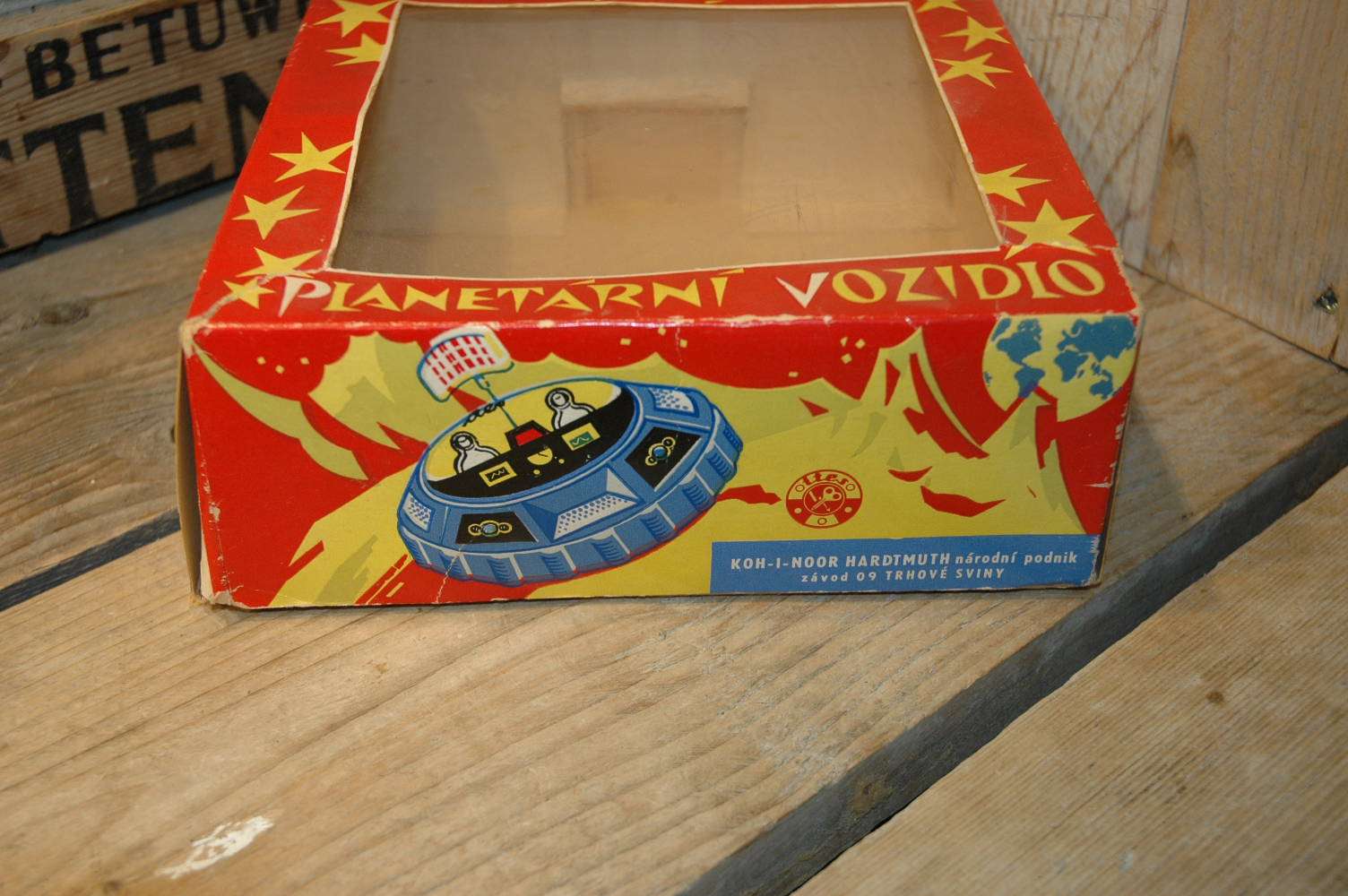 Ites – Planetarni Vozidlo
This might be the first AND the last time you will ever see this flying saucer, made by Ites in Czechoslovakia in 1973. It can be dated back pretty easily because the date is on a tag at the bottom of the box.
I found this flying saucer some years ago and it has been packed away ever since.. a pity so I think its time to let it go.  The toy is battery operated and runs on a flat 4.5 volt battery. I tested the toy and it works fine with mystery bump and go action and lights with a rotating antenna. The toy is made out of plastic and tin.
The condition is amazing and it looks it has never been played with at all. no flaws to mention, comes in original box with 2 tears as shown in the pictures. Near mint toy with excellent original box.
Planetarni Vozidlo… Rare and Scarce !
Contact me for Price               at                boogo.nl@gmail.com