Project omschrijving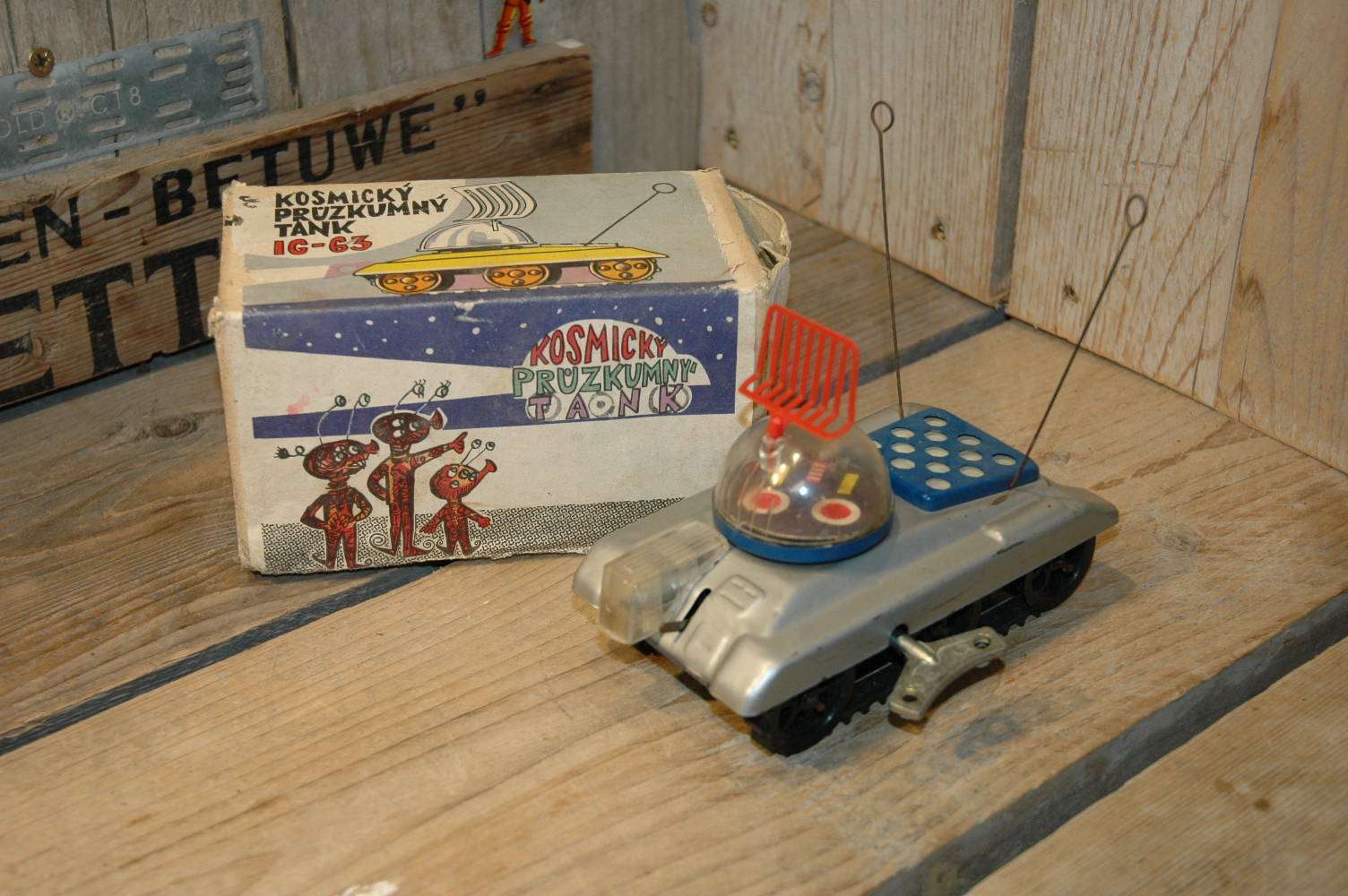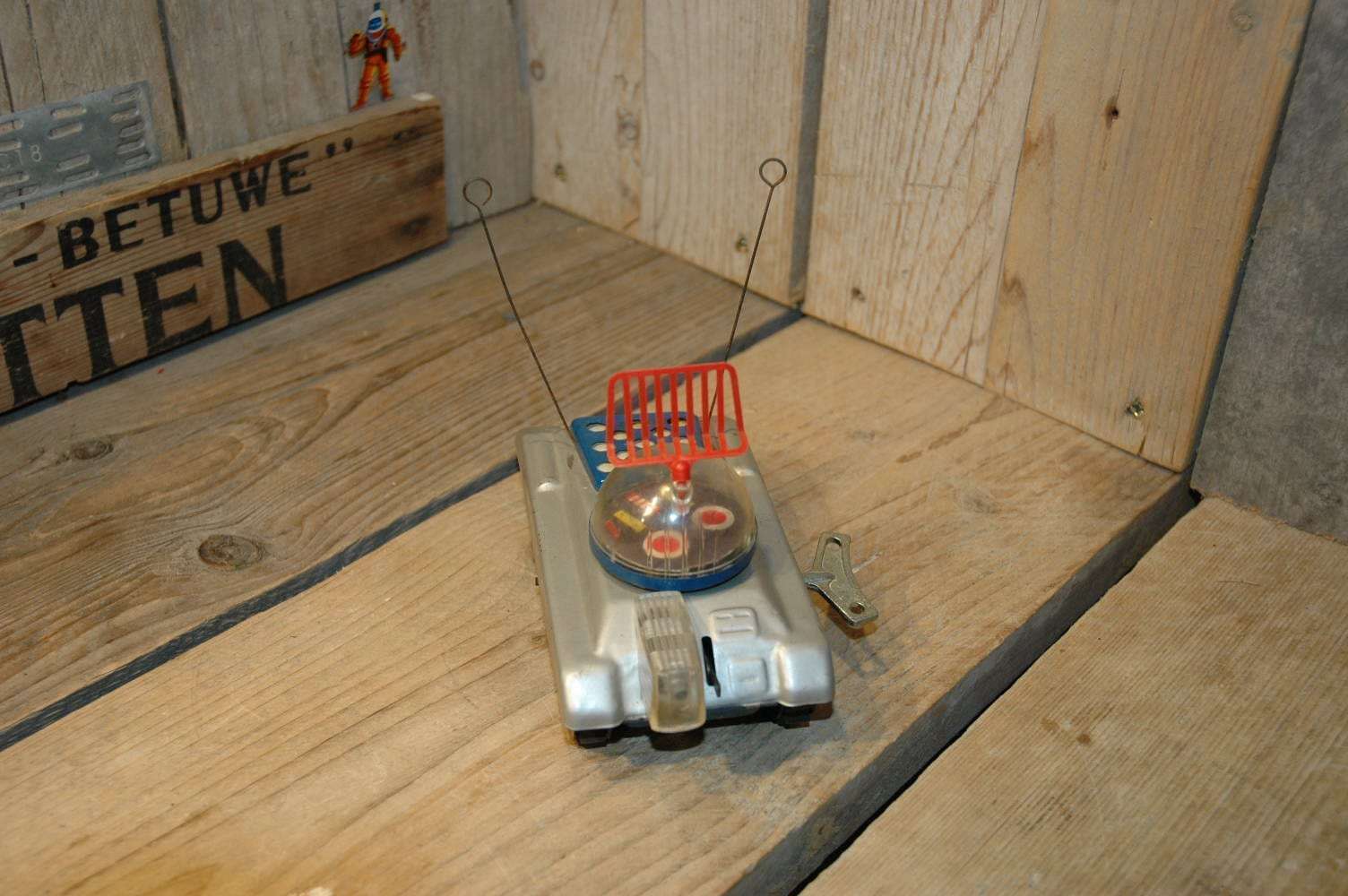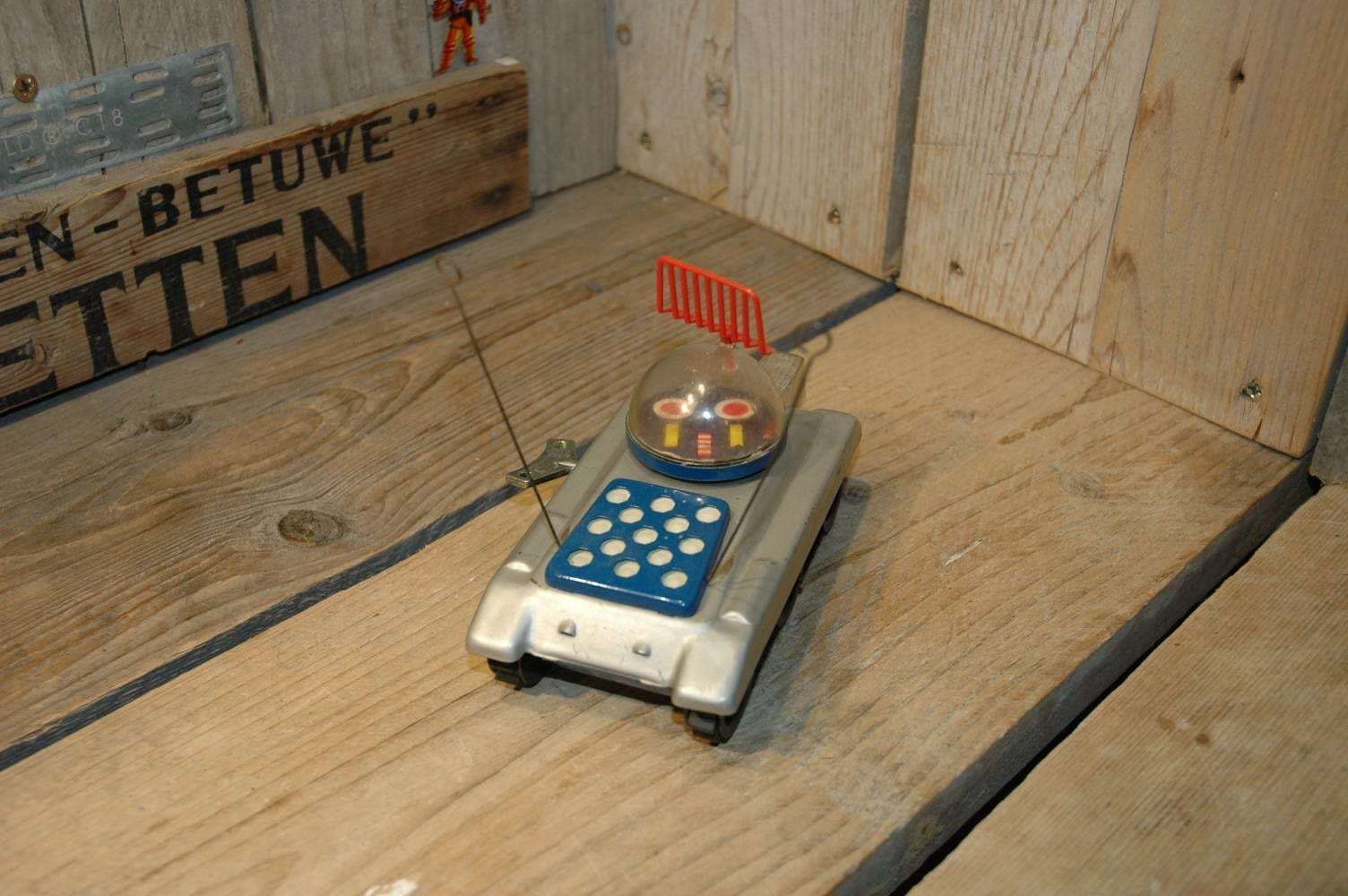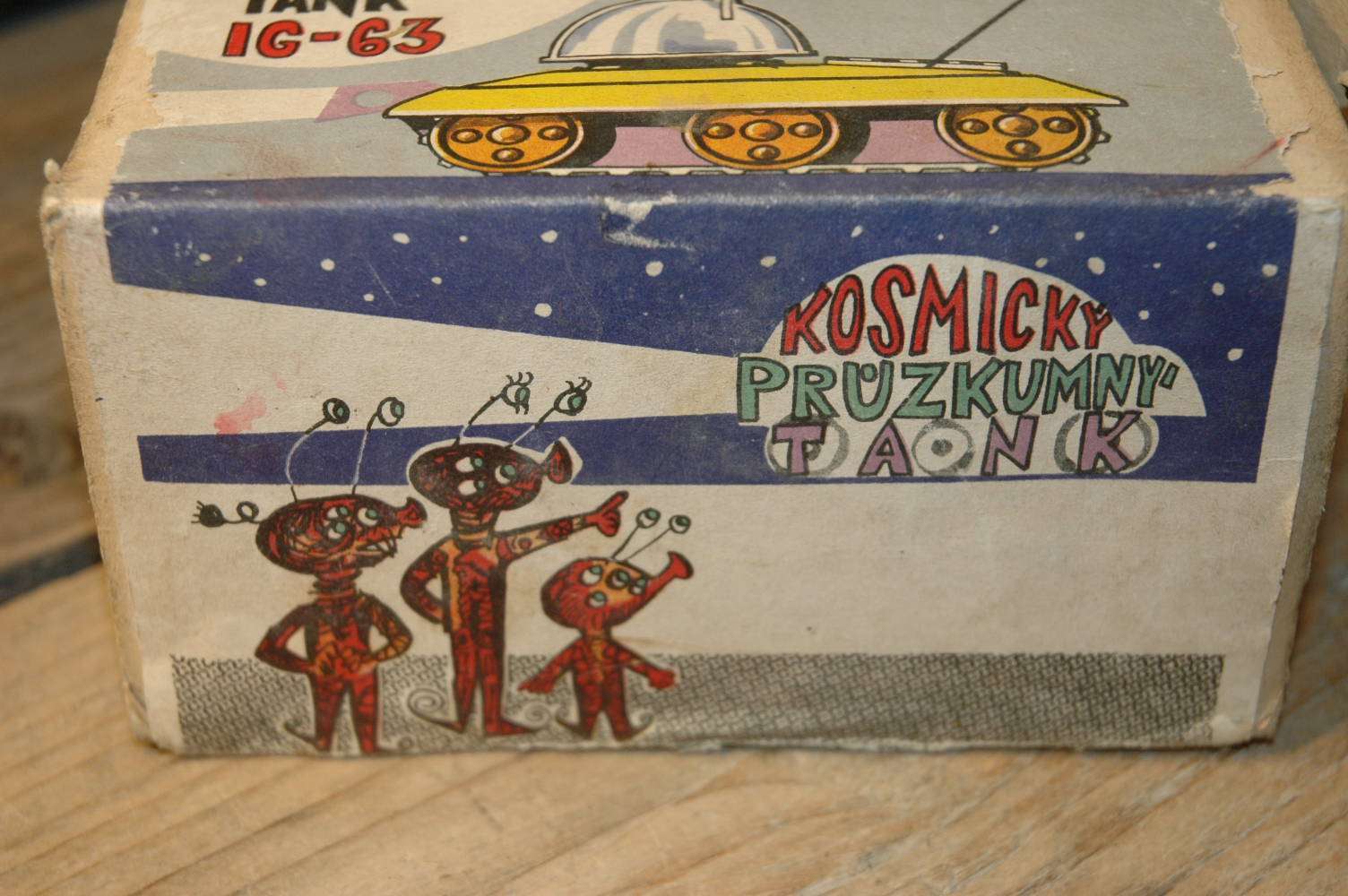 Ites Czechoslovakia – Kosmicky Pruzkumny Tank IG-63

Have you EVER seen this toy… I don't think so but if you have, you probably never have seen the box for this space tank… well.. here it is 🙂 !!
Made in Czechoslovakia ( man, i still can not get used to this word 🙂 in the early sixties.  The tank is powered by a clockwork mechanism and rotating turret with sparks at the front.
Very rare and seldom seen scarce space toy, made in the early sixties in excellent condition, complete and working. The box is WOW ! something you don't really expect to see with toys from this region !
The box is in good and complete original condition. inner box has some damage as shown in the pictures.
Rare and Scarce combination !
CFP:  Contact me For Price         at         boogo.nl@gmail.com