Project omschrijving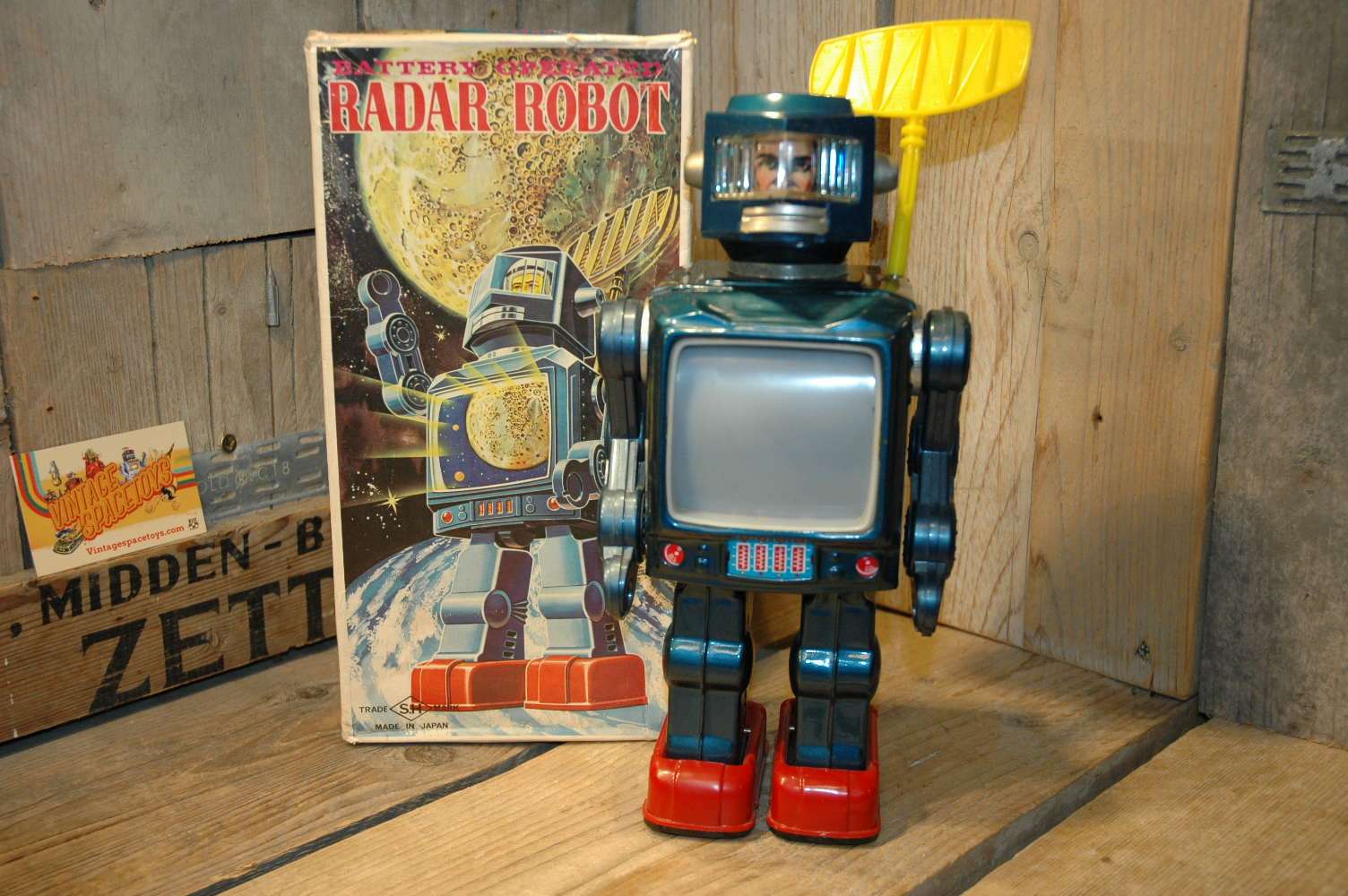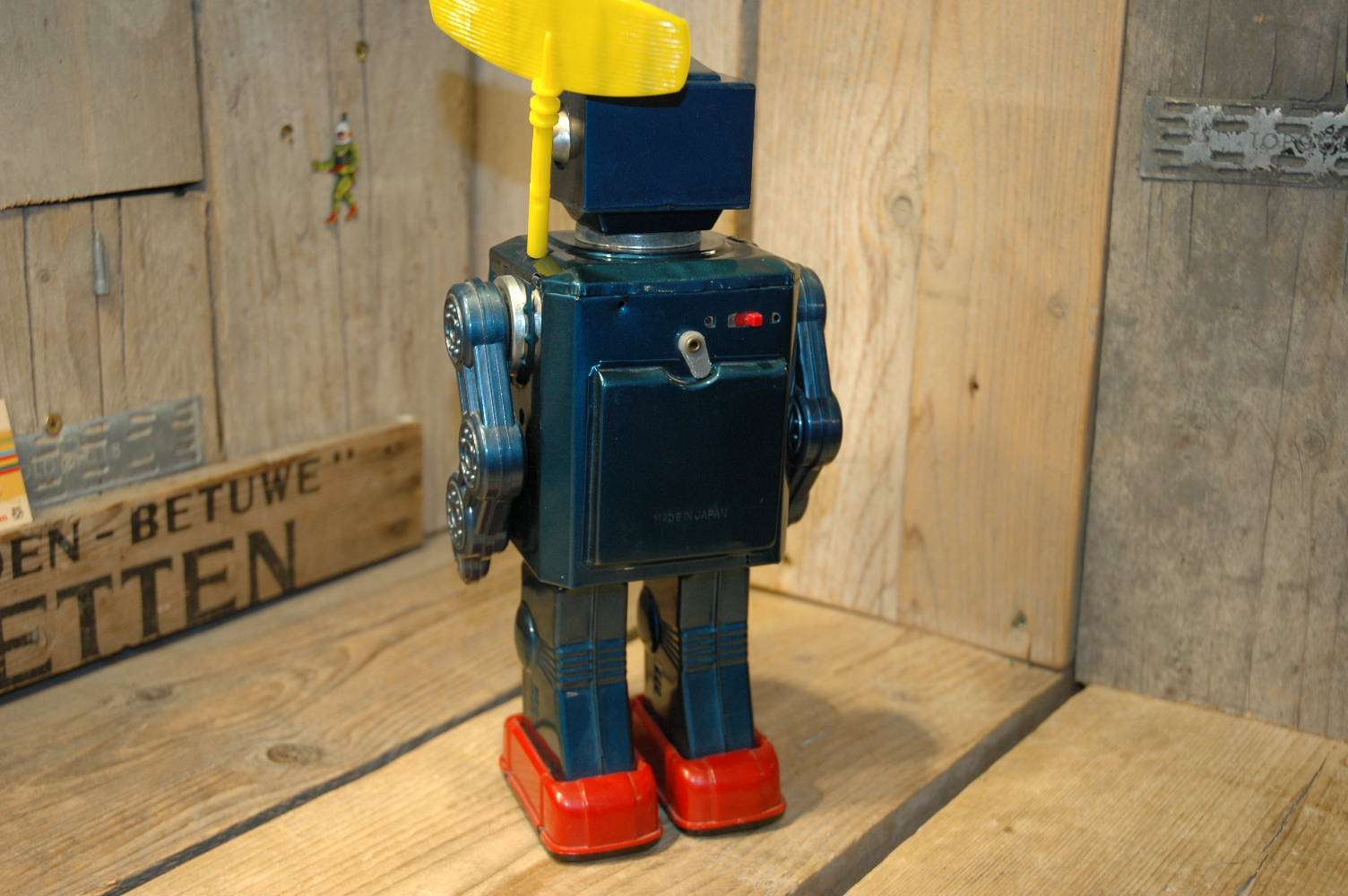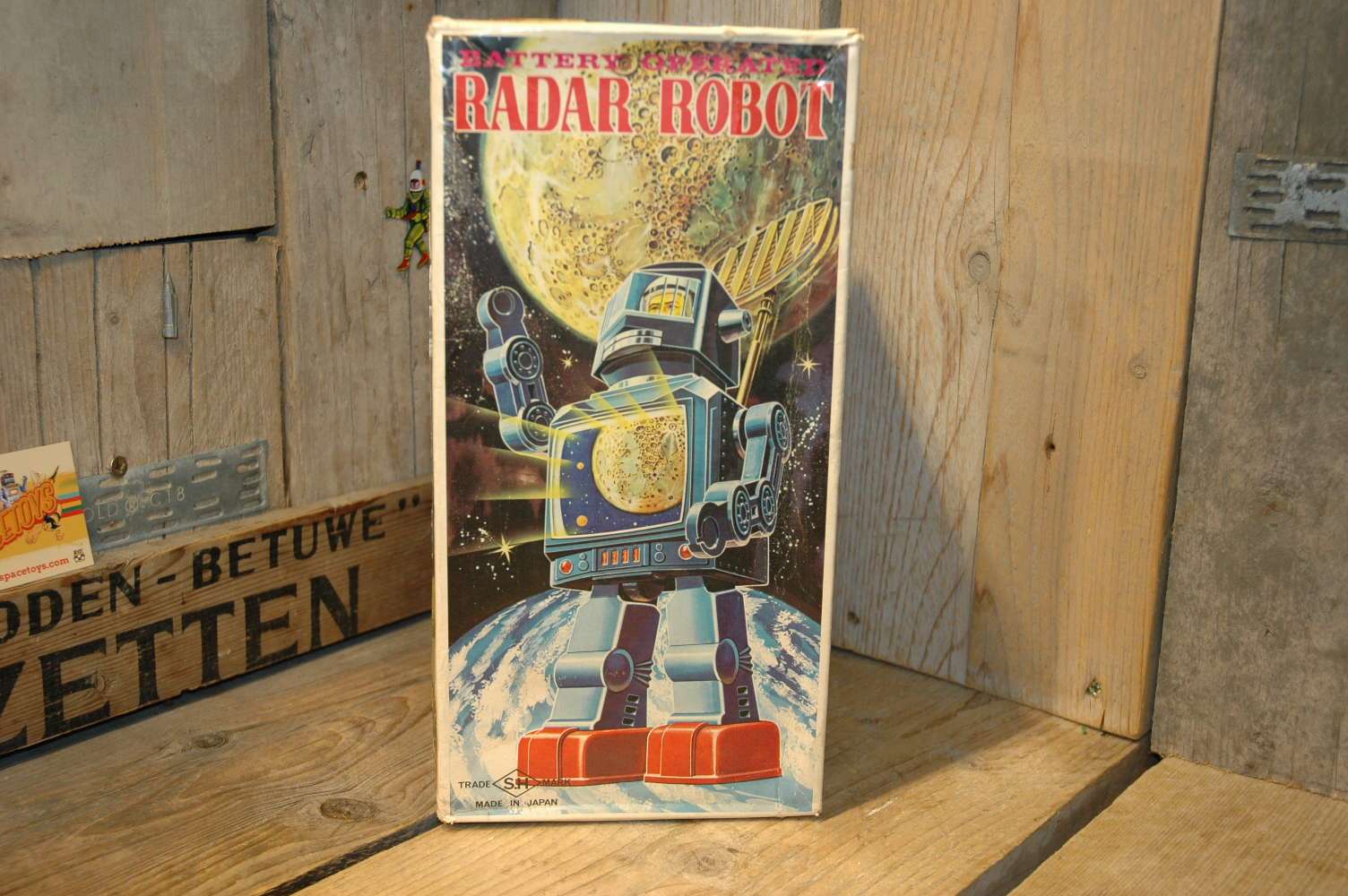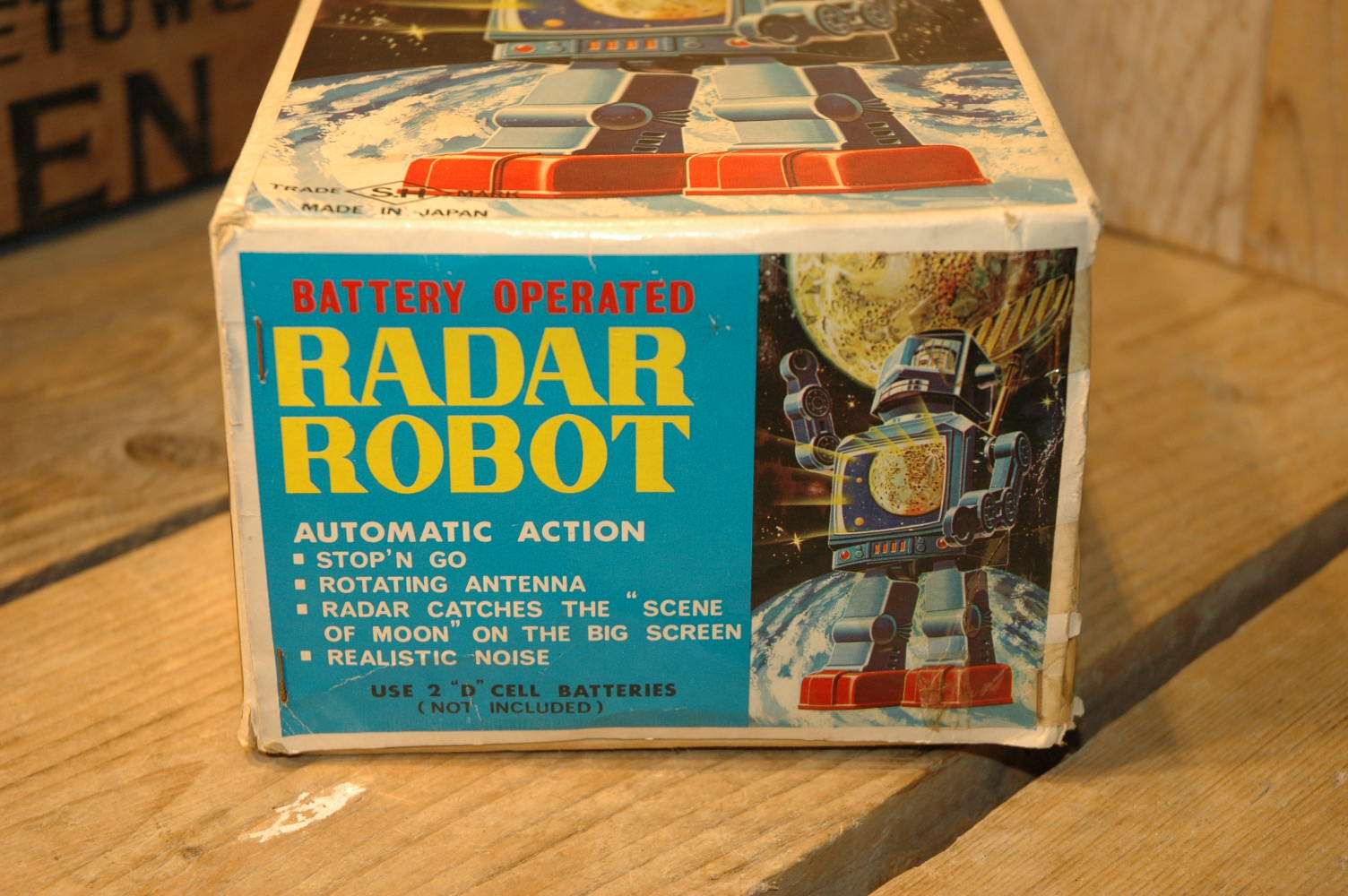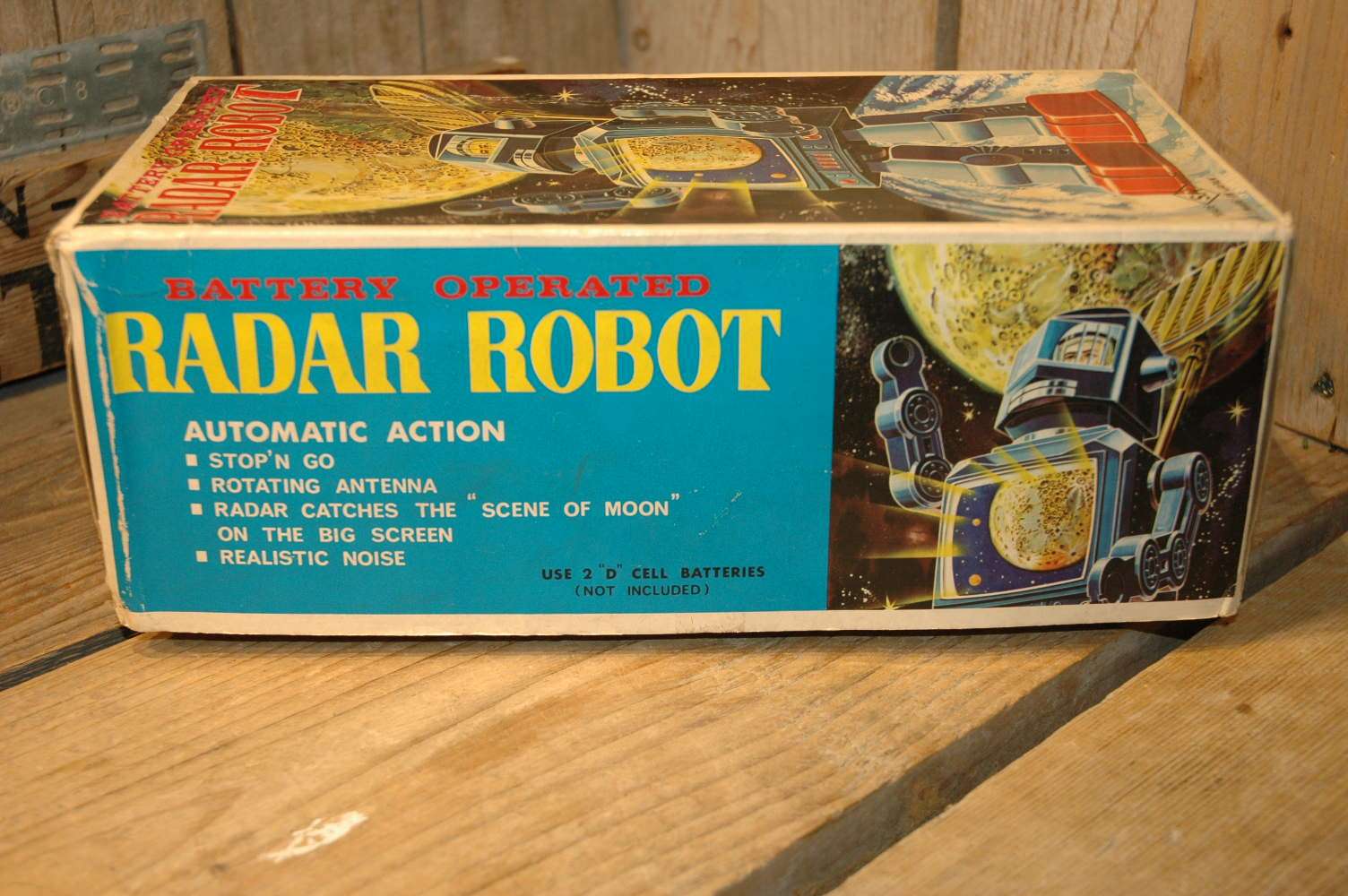 Horikawa SH – Space Explorer / Radar Robot
The big yellow antenna is this robots biggest problem… why ? because its always missing with these robots. I dont know why because the antenna is pretty big, yellow and can not be lost easily but for some reason you always see this robot without its original antenna.
Horikawa`s Rader Robot was made in the late sixties in Japan and equipped with a very nice movie and robot sound, together with a rotating BIG yellow antenna but its the very nice blue paint that makes this robot special. The dark blue metallic paint becomes beautiful over the years and gives the robot a special charm.
The artwork on the box is stunning and very nice as well.
The condition of this robot / astronaut is excellent to near mint. No flaws to mention on this robot. works fine and strong, movie works fine, the robot makes is special robot sound and the antenna is original and spins perfectly.
The robots box is excellent. the box is rare for this robot by the way ! Besides some old tape repairs and some normal wear, there is not much to mention on this box.. other than thats it shows fantastic artwork.. comes with original insert by the way !
Still a very nice example of this hard to find box.
Clean battery compartment, no cracks no rust… you can not go wrong with this example, hard to upgrade robot
Radar Robot is hard to find in this condition with original antenna and box.
CFP: Contact me For Price    at     boogo.nl@gmail.com