Project omschrijving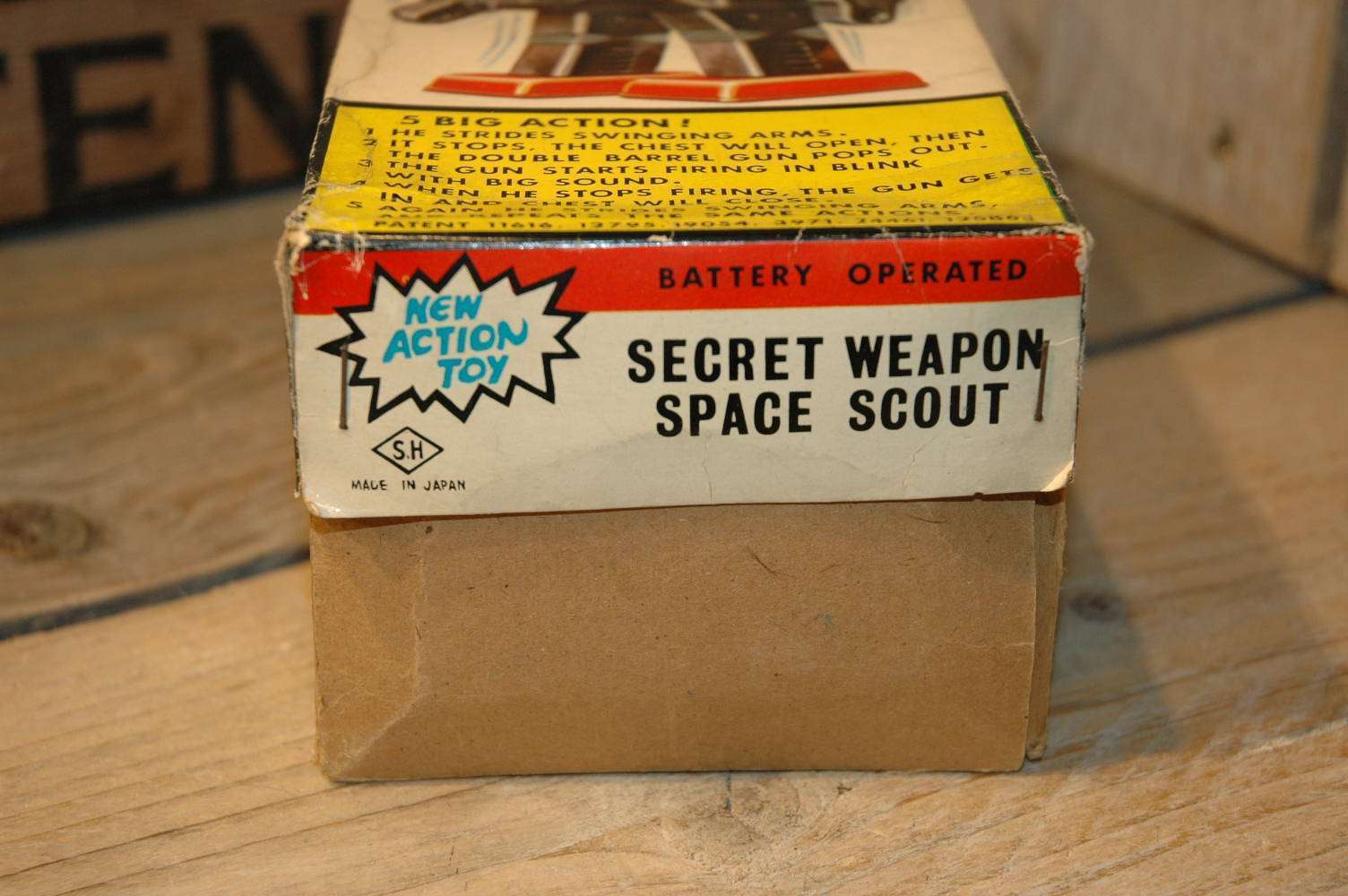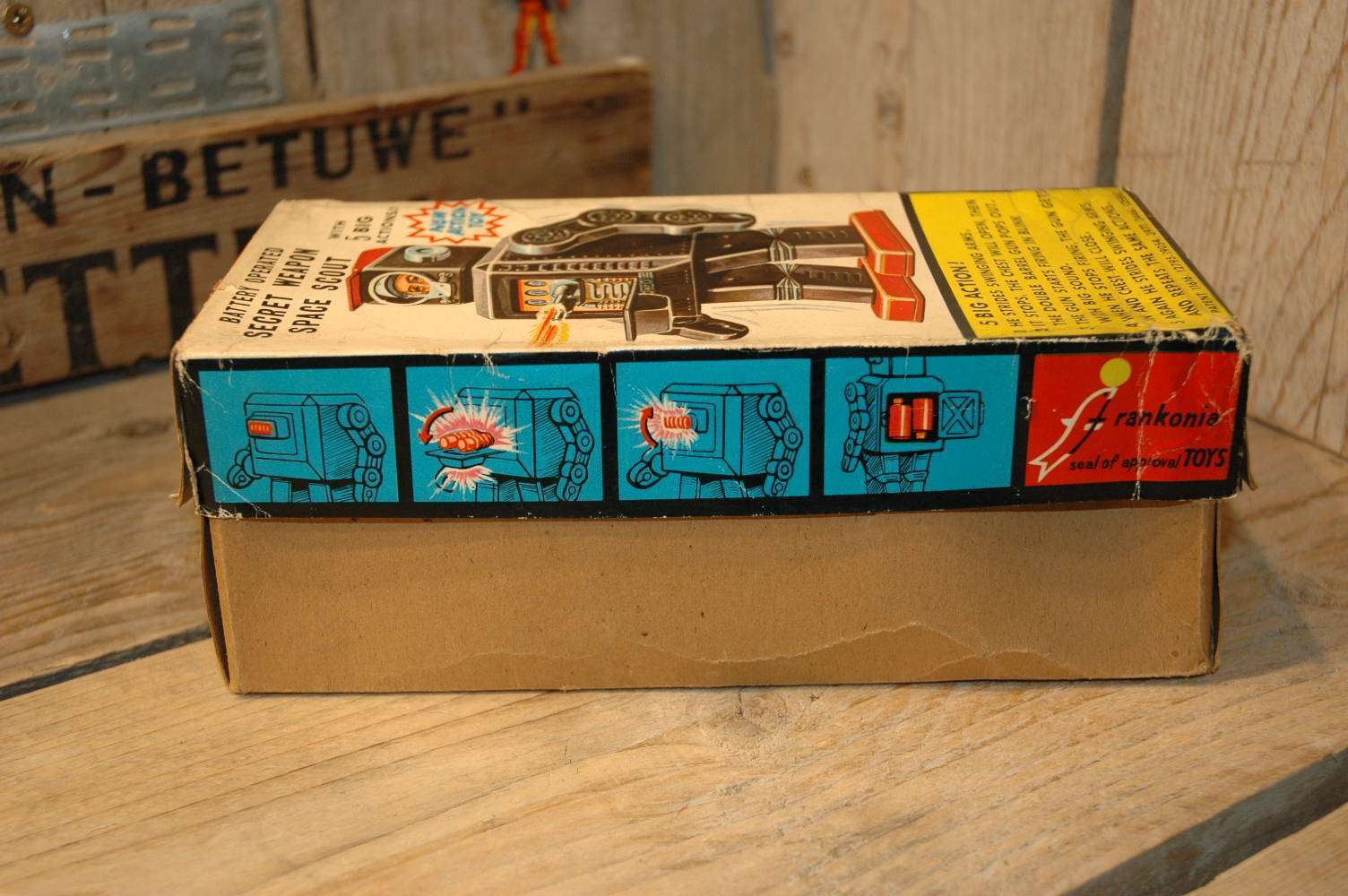 Horikawa – Secret Weapon Space Scout.
Besides the fantastic drawing on the box, it's the text that is great and I will explain why.  Translating Japanese to English was not the best thing the Japanese craftsman could do resulting in hilarious texts on the robots box, here we go:
5 BIG ACTION:
1. He strides swinging arms.
2. It stops, the chest will open, than the double barrel gun pops out.
3. The gun starts firiing in blink with big sound.
4. When he stops firing, the gun gest in and chest will close
5. Again he strides swinging arms and repeats the same action.
Further, the box claims it's a socalled: New Action Toy ! 🙂
of course it's the same robot as the year before but now as New action toy 🙂
Secret Weapon Space Scout is a very hard to find robot with original box, not much have been sold and not much of them survived because of the complex mechanism inside. it was almost made to break. Too much moving parts inside a small body surrounded by electrical wires….
The condition of this robot is near mint and the robot looks unplayed with old stock. The box is original and suffered a bit from storage. There is some wear and the corners are loose. I would rate the robot as near mint and the box as excellent.
The robot works fine and strong with al the actions, lights sound and actions mentioned on the box 🙂
Very hard to find in this condition with original box.
No need to ever upgrade this example.
CFP:  Contact me For Price     at      boogo.nl@gmail.com