Project omschrijving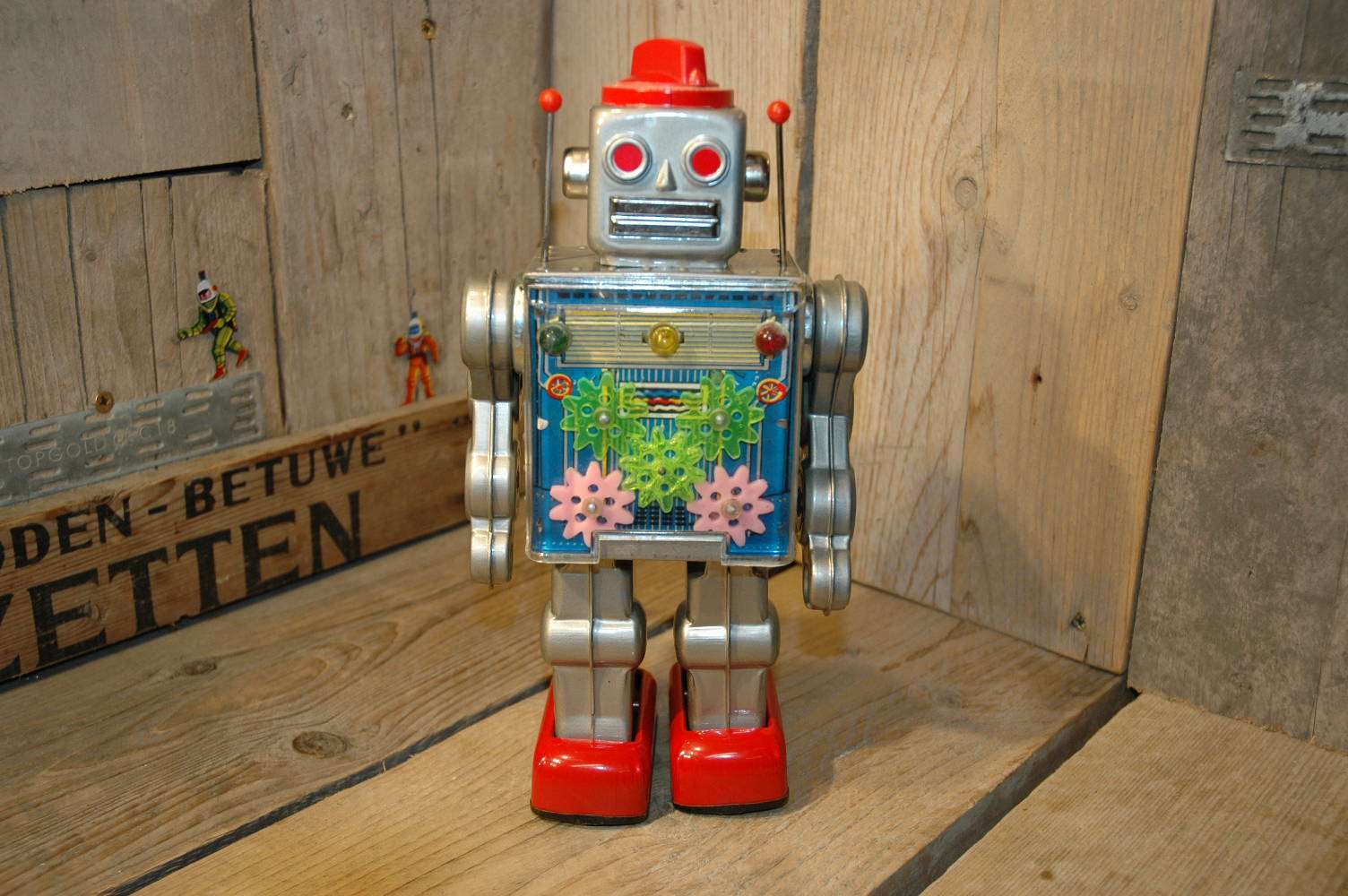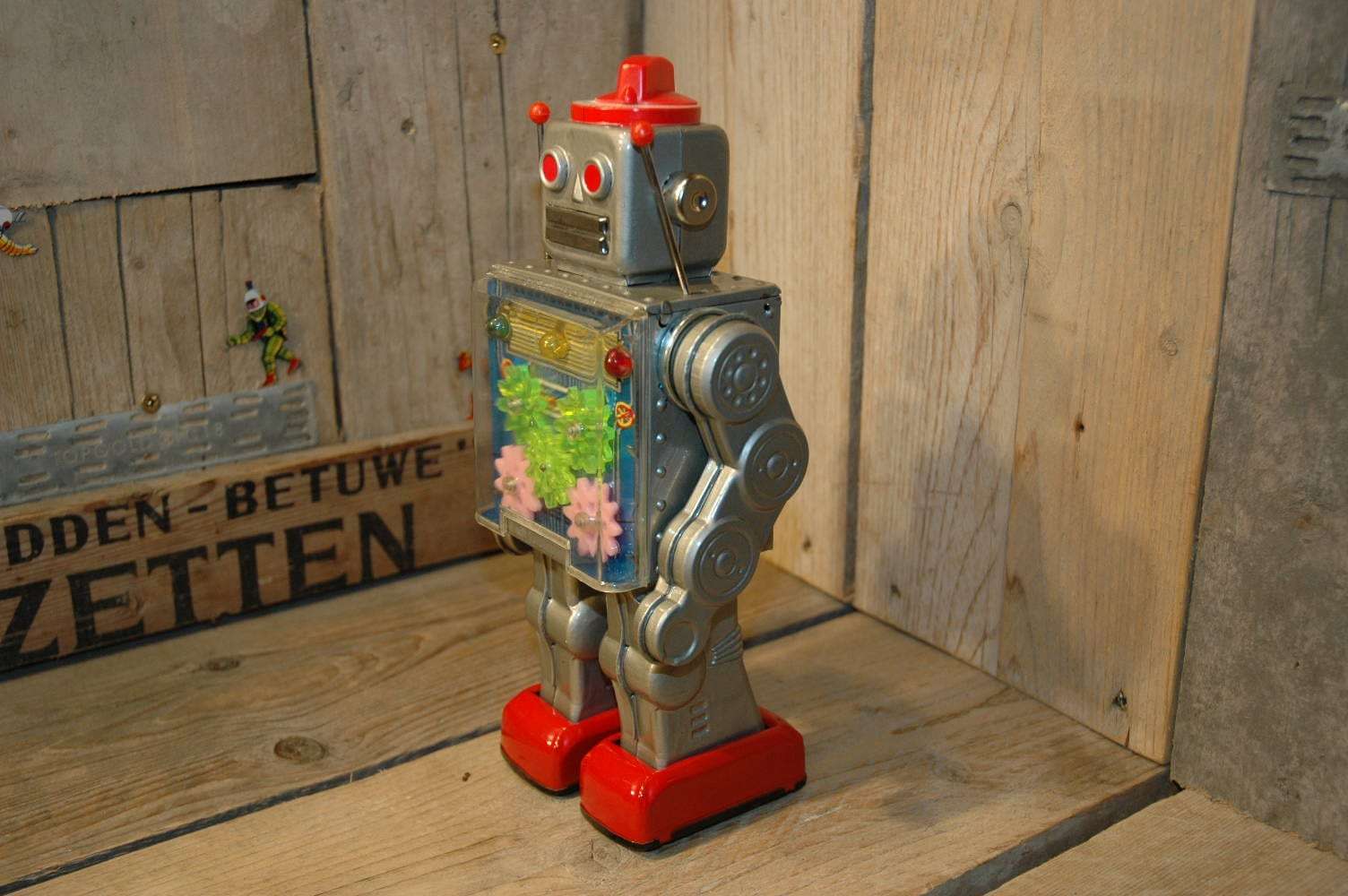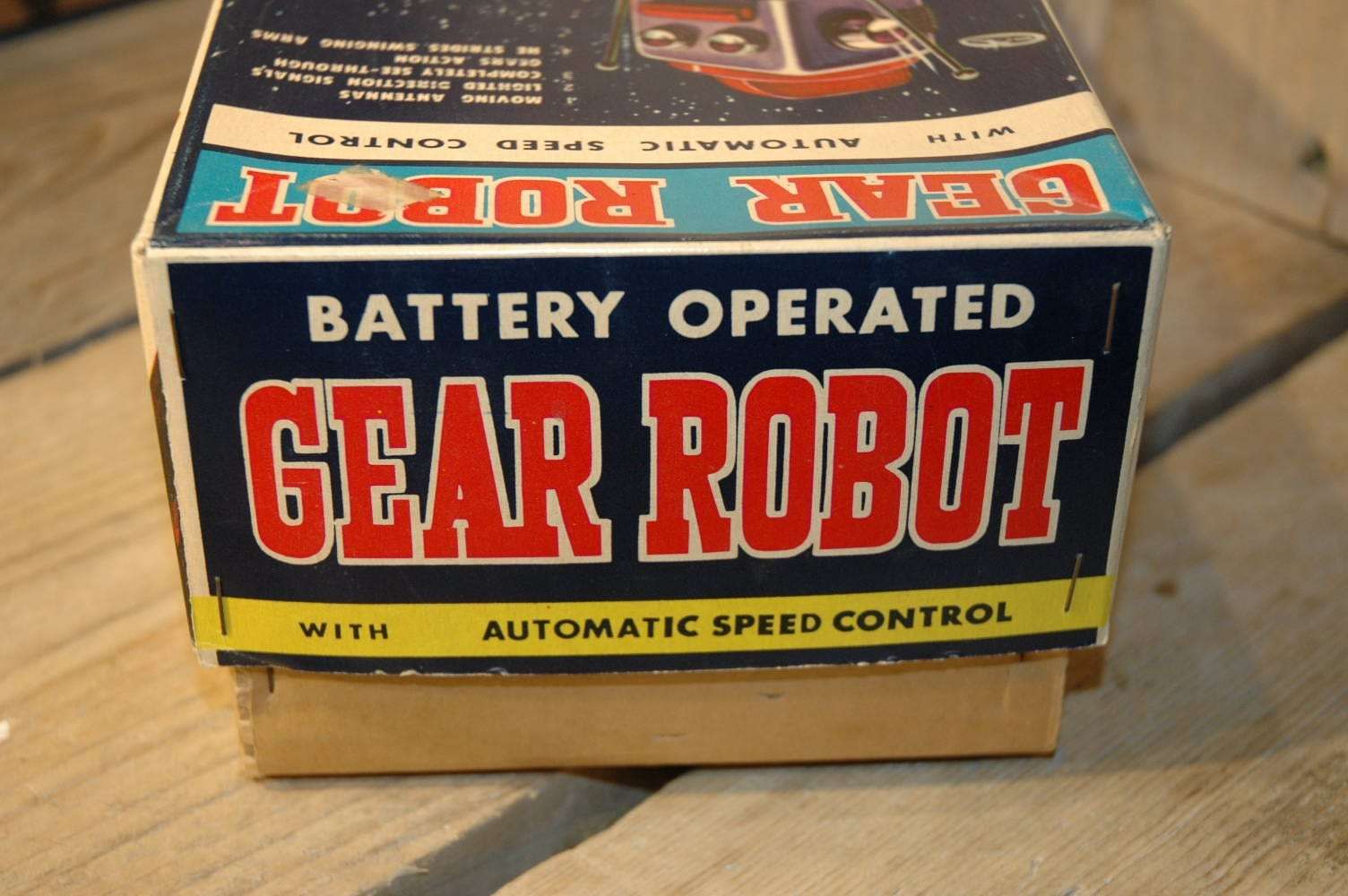 Horikawa – Gear Robot

Did you know that this robot was made in 2 different litho variations ! ? Nopes me neither but its a fact. Here is the one without the details around the 3 colored lights. ! 🙂
It took me more than 4 years to find a perfect example of this great robot. Horikawa Gear Robot is my personal favorite Horikawa robot and I will explain why. Not even the look of this robot AND its box is great. The robot has some special extra features. There are spinning gears in its chest, 3 lights in green, red and yellow but there is more and I always wondered how it worked. The robot can be shifted in 2 speeds !, high and low speed to be exact. There is a button on the robots head that works as on/off switch also. In first position the robot walks and works slow, in second position the robot works fast.
The technique about this button is pretty simple by the way, in position one the robot only uses ONE battery, in second position the robot uses both batteries. How simple and smart 🙂 !!
This all tin made robot was made in Japan by Horikawa and is one of the hardest to find in this series.
The condition is near mint and you can trust me on this one.. very hard to ever upgrade !. The robot has hardly been played with and spent most of its life in the original box. The robot works fine with all the actions. all original and complete, Only flaw to mention on this one is a small repair to one of the hinges of the battery cover. Professionally done. The box is original and excellent to near mint as well.
You can not go wrong with this robot.
Horikawa Gear Robot is one of the hardest to find robots in this series. It comes with original box in perfect working order. Hard to find in this perfect condition.
CFP: Contact me For Price   at   boogo.nl@gmail.com