Project omschrijving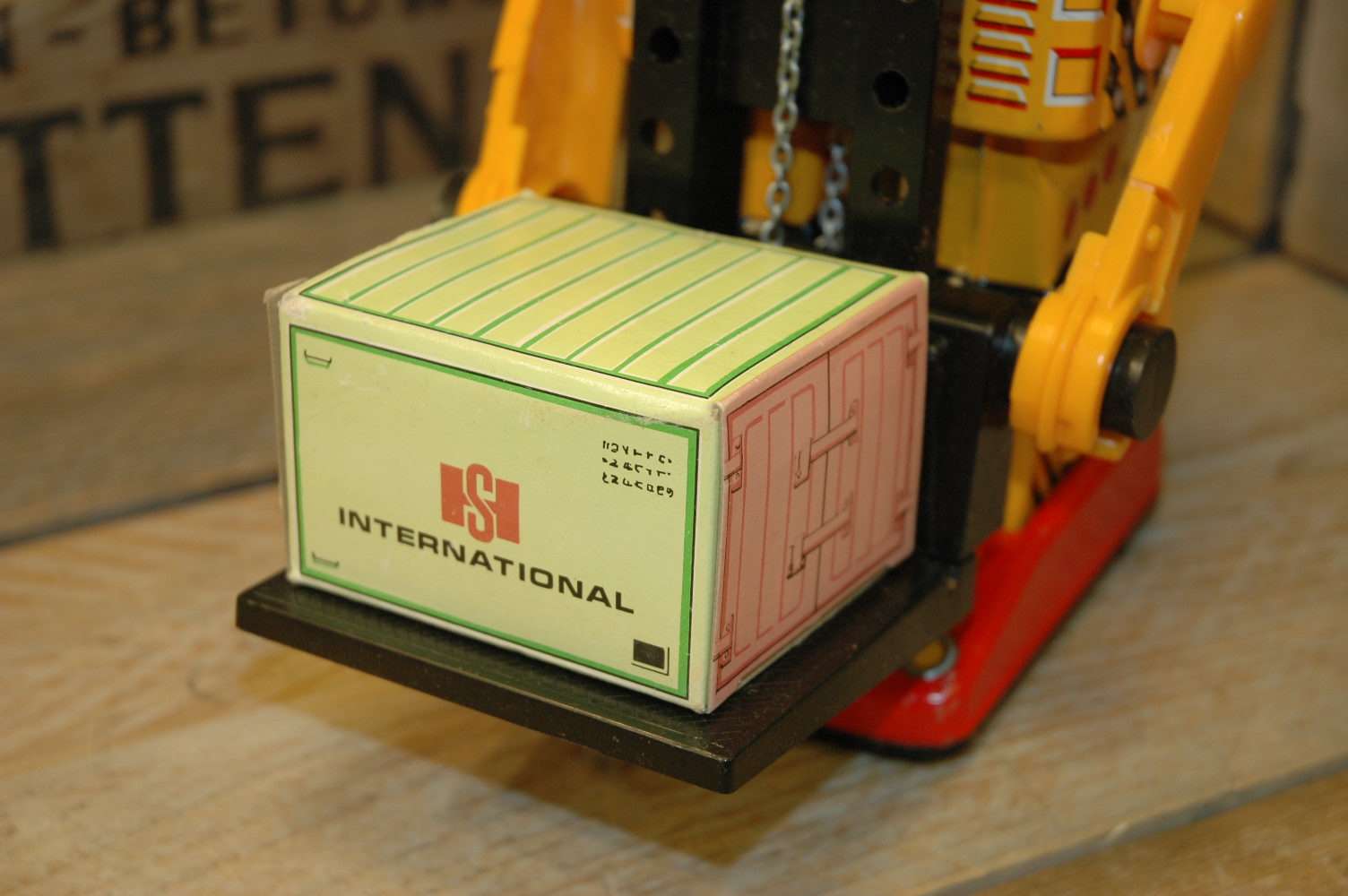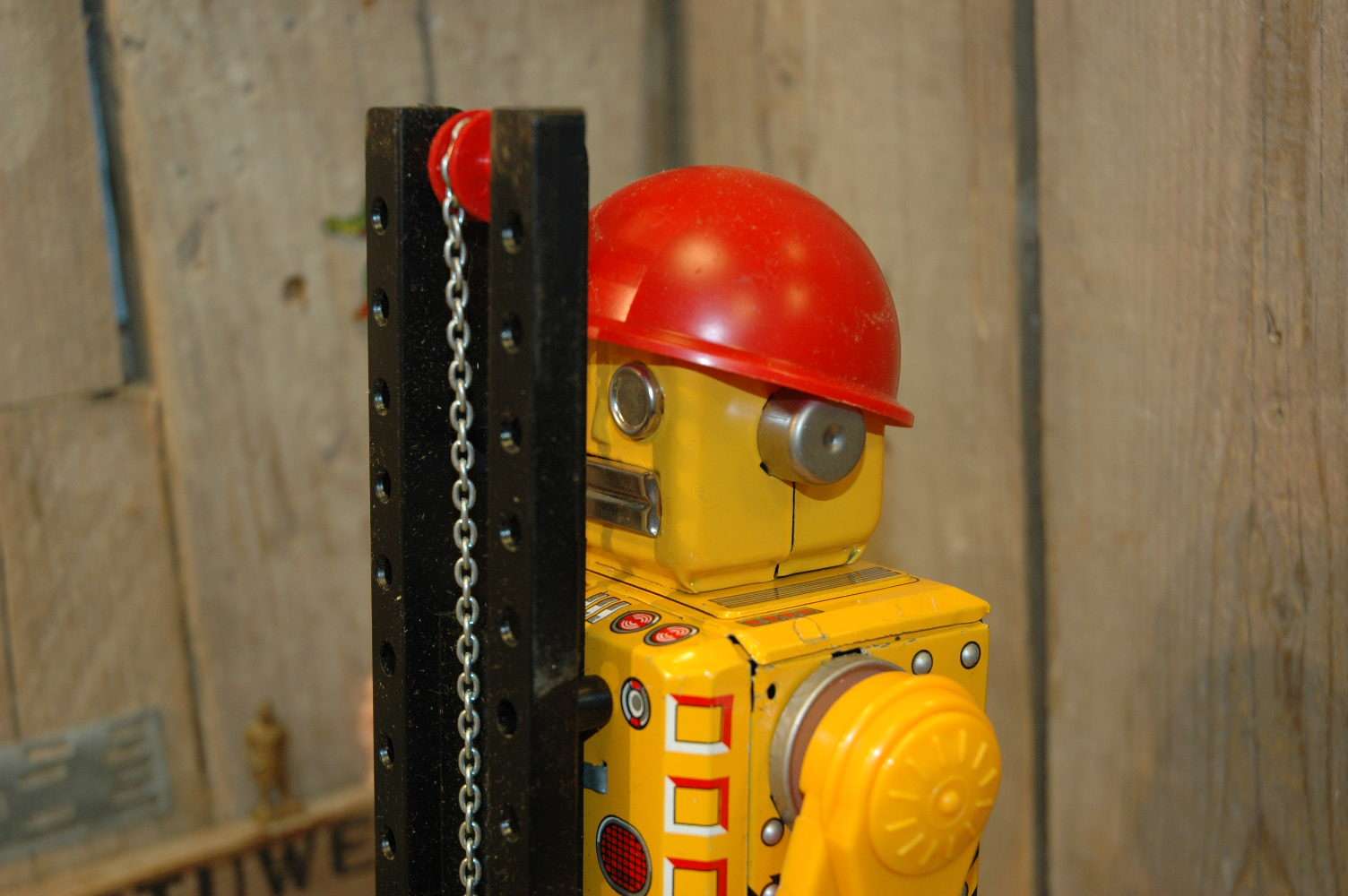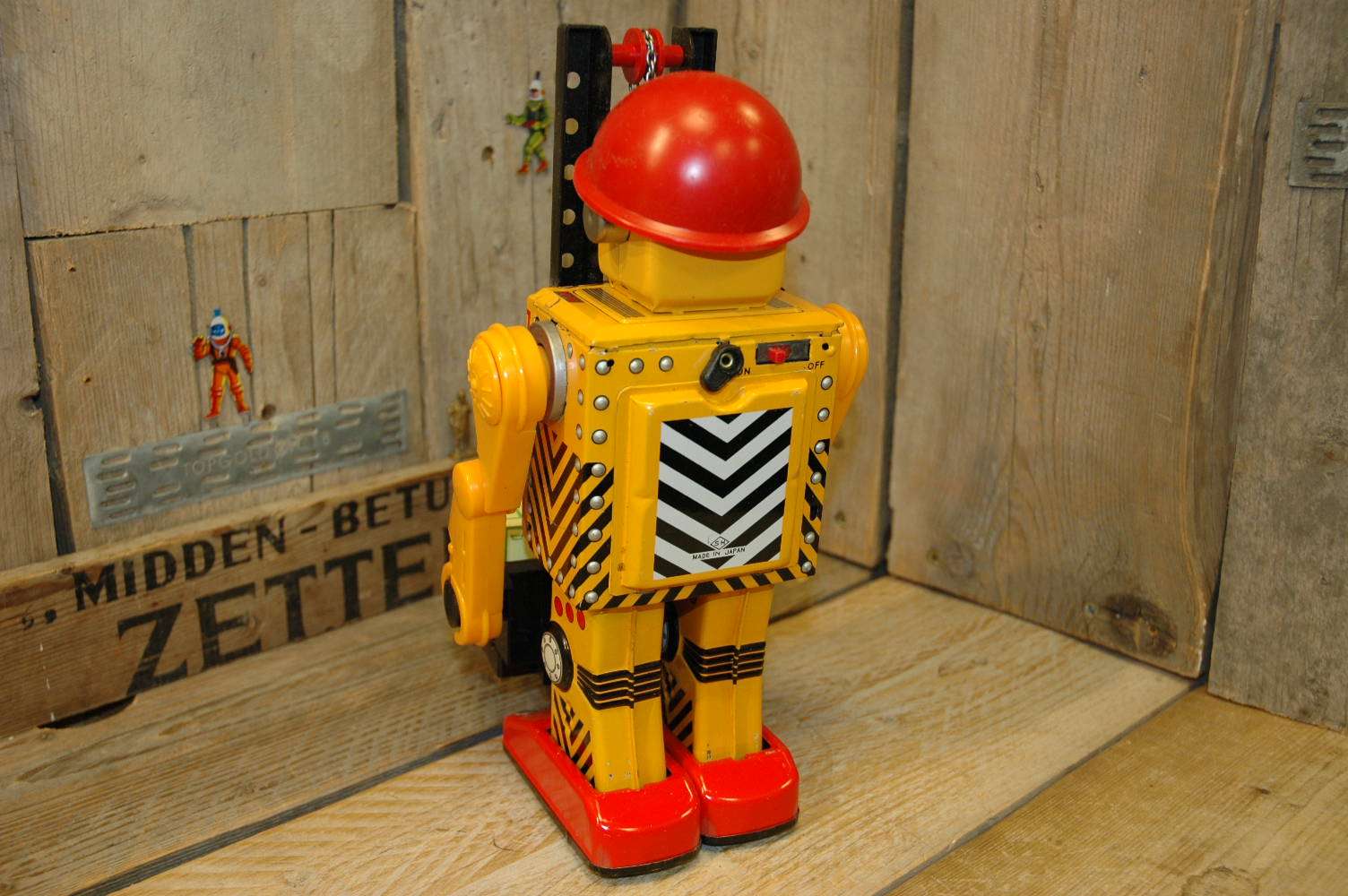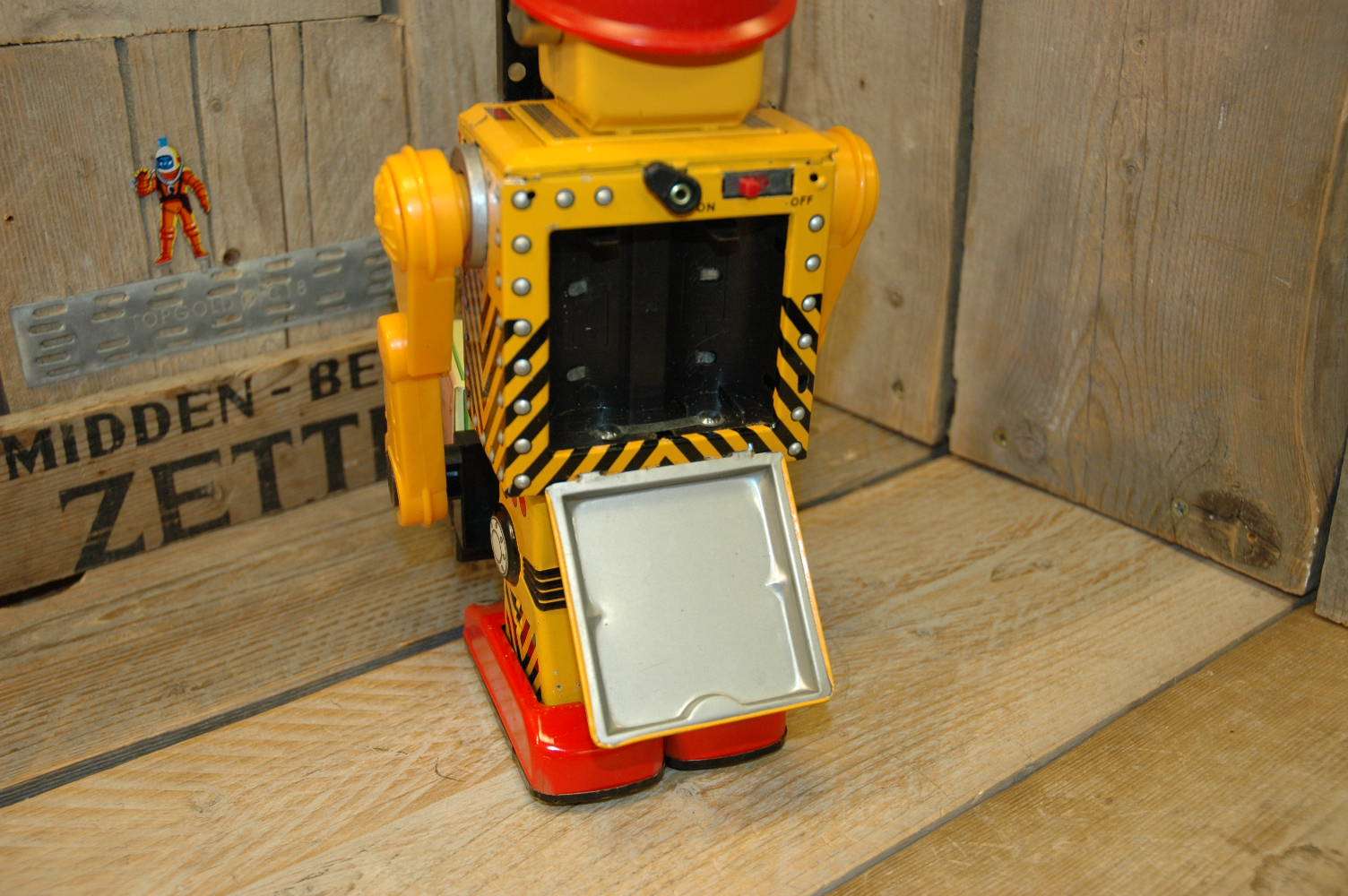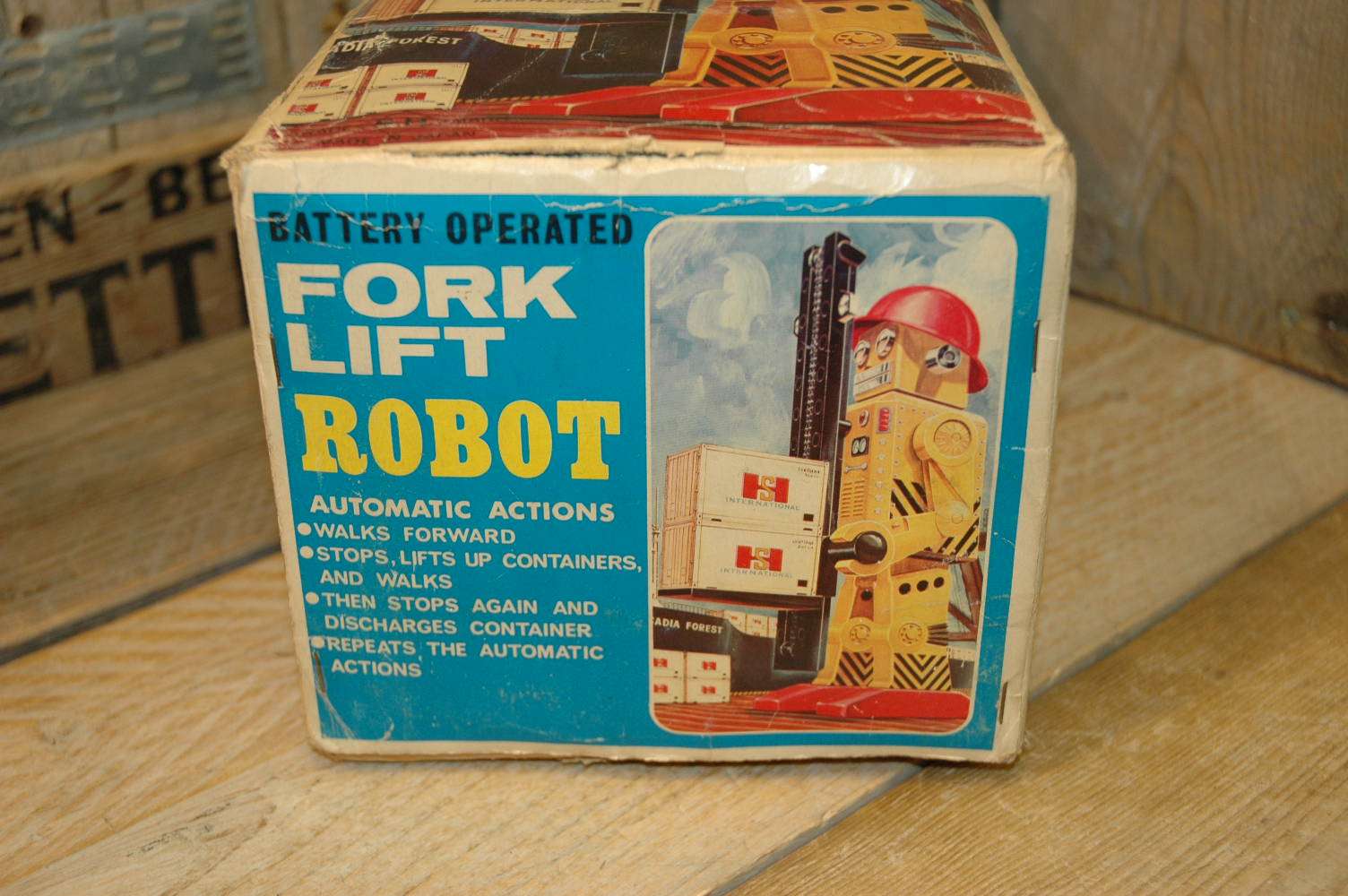 Horikawa Forklift Robot.
With an original price tag of GBP 4.06 this looks like a bargain back in the sixties but believe me back those days it was a lot of money for a childs toy and who could have thought of the fact that such a robot would be one of the most sought after robots more than 60 years later ! 🙂
Well.  I found this one by accident in the UK some time ago. The seller had it as a child and sold the robot as not working with its original box and inserts.
The robot turned out to have a loose wire ( soldering ) so it was an easy fix. Made in Japan in the early sixties by SH Horikawa. the robot is battery operated and runs on 2 D-Cells.
The robot turned out to be almost unplayed with. Even the carton crate is present.. wow !
In action the robot walks forward with atomatic actions like stopping, lifting up containers and also lowering them again ( very handy ! 🙂
and of course.. repeating action, how could I forget ! 🙂
also notice for the forklift robot: the ultra cool red helmet ! does fit him much better than the yellow ones.
I can be short about the robots condition: Near mint flawless robot…comes with original box,  inserts and container.
The box has some tears and some old tape repairs but overal in very good condition. and the absolute stunning artwork on the box is out of this world !!
Extremely hard to find robot and box that is missing in most collections !