Project omschrijving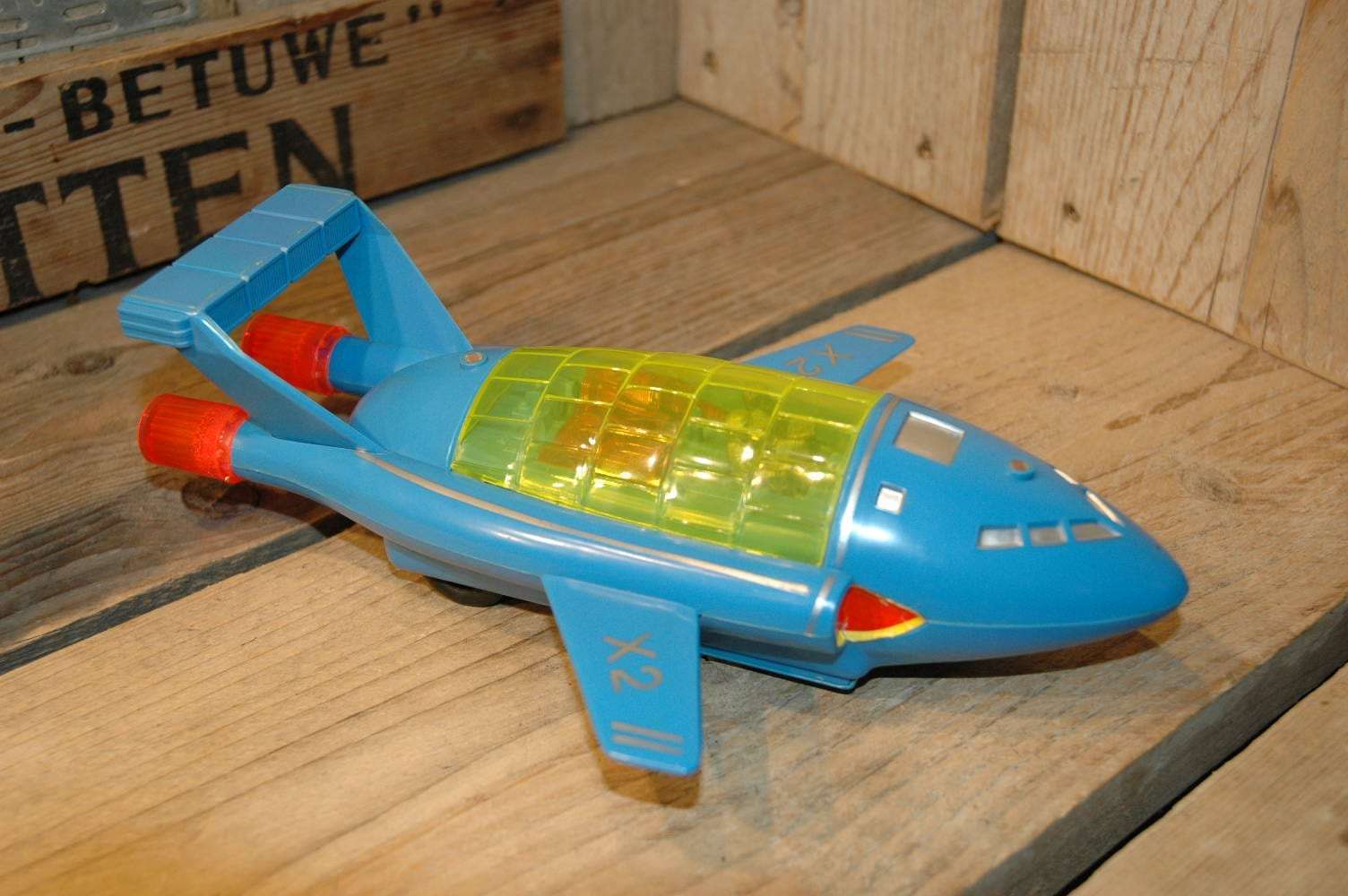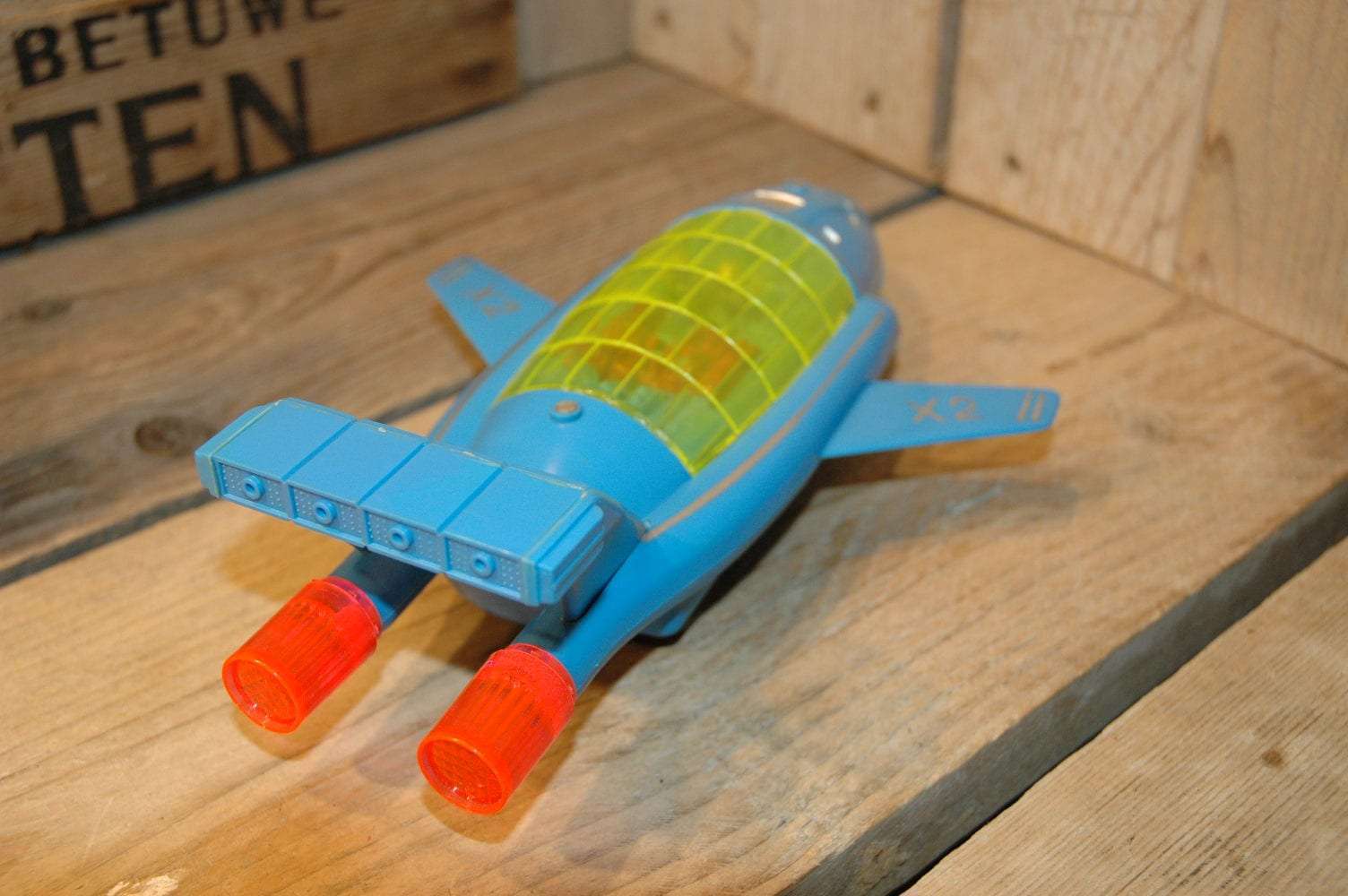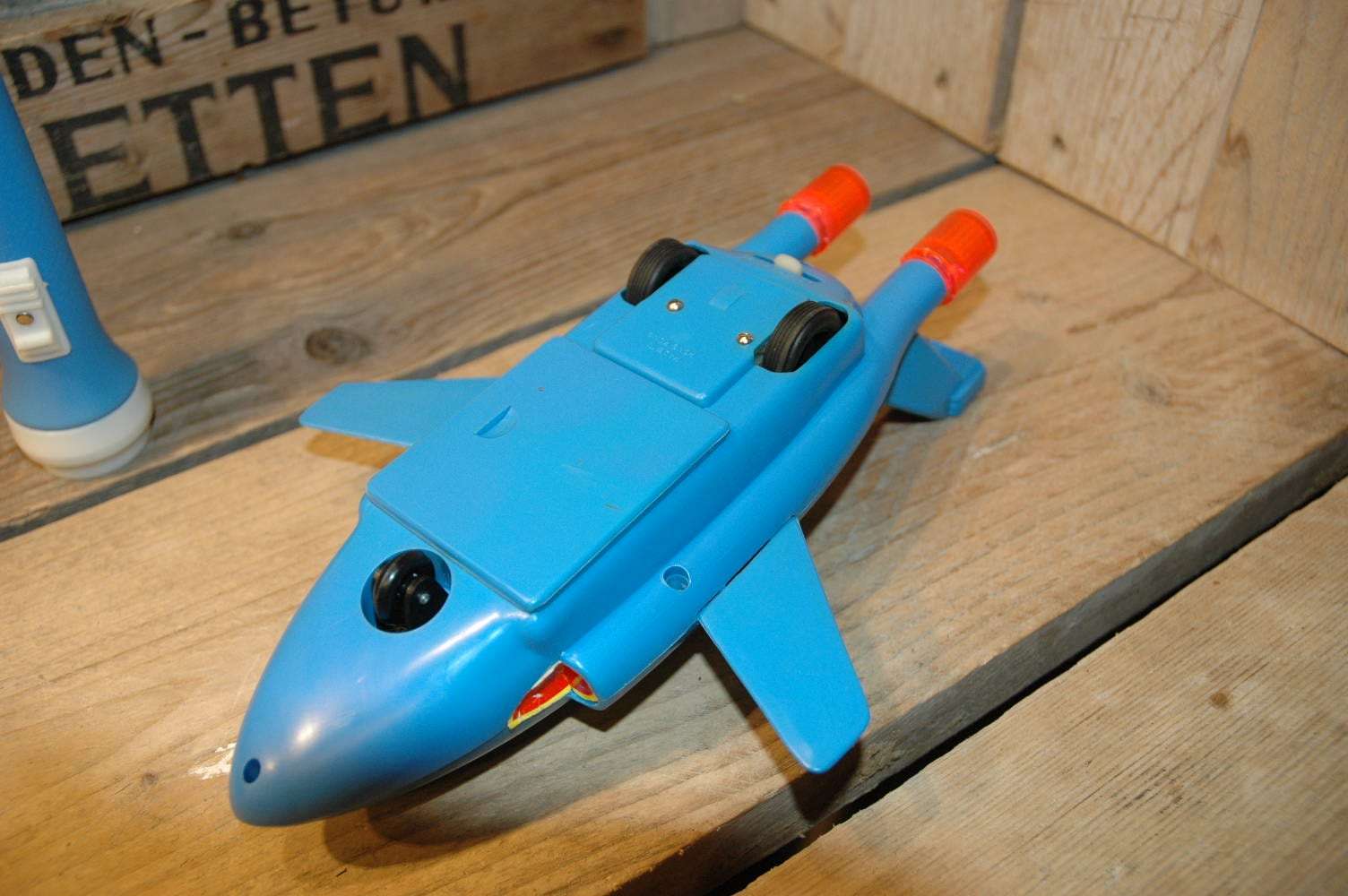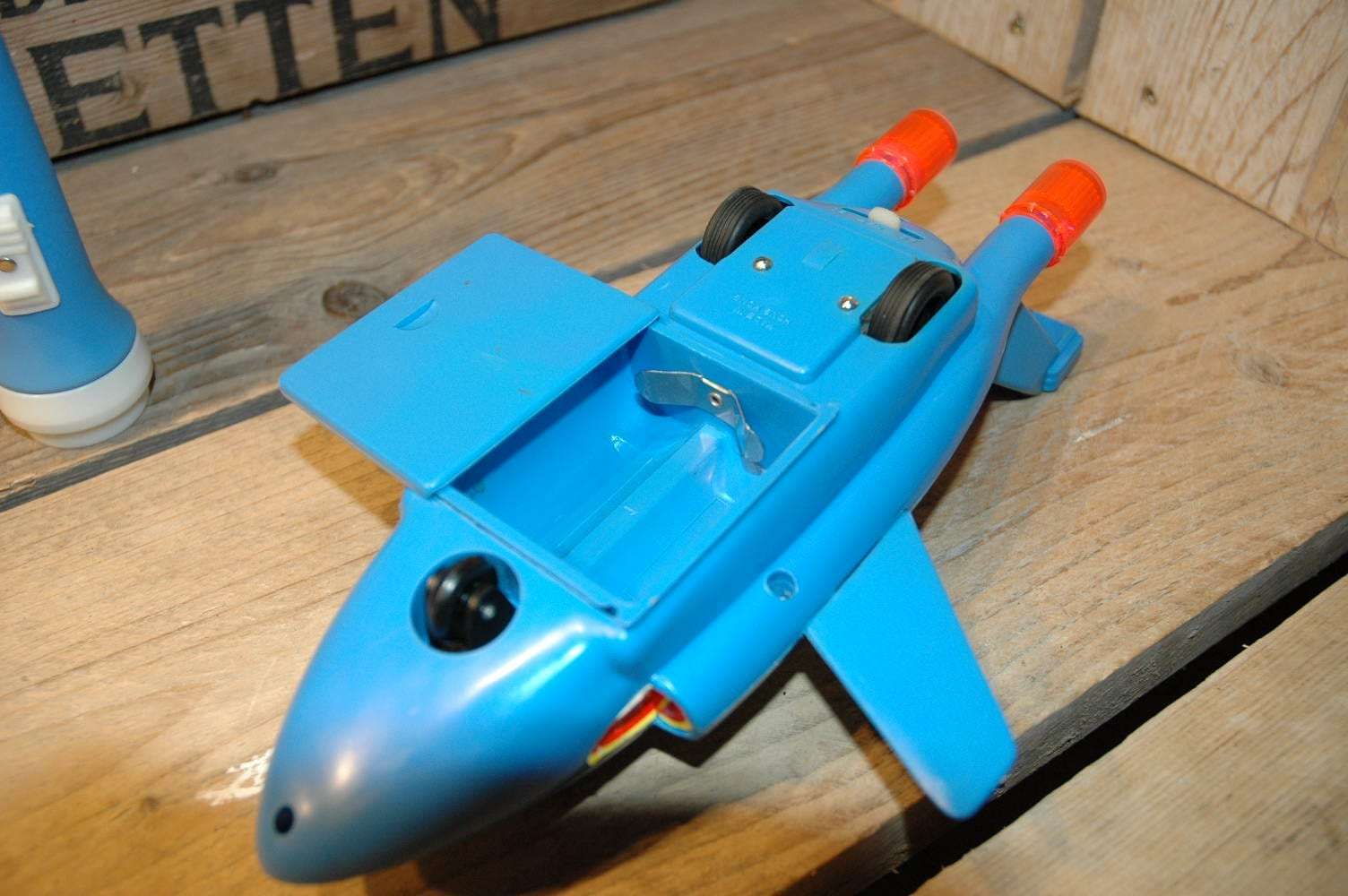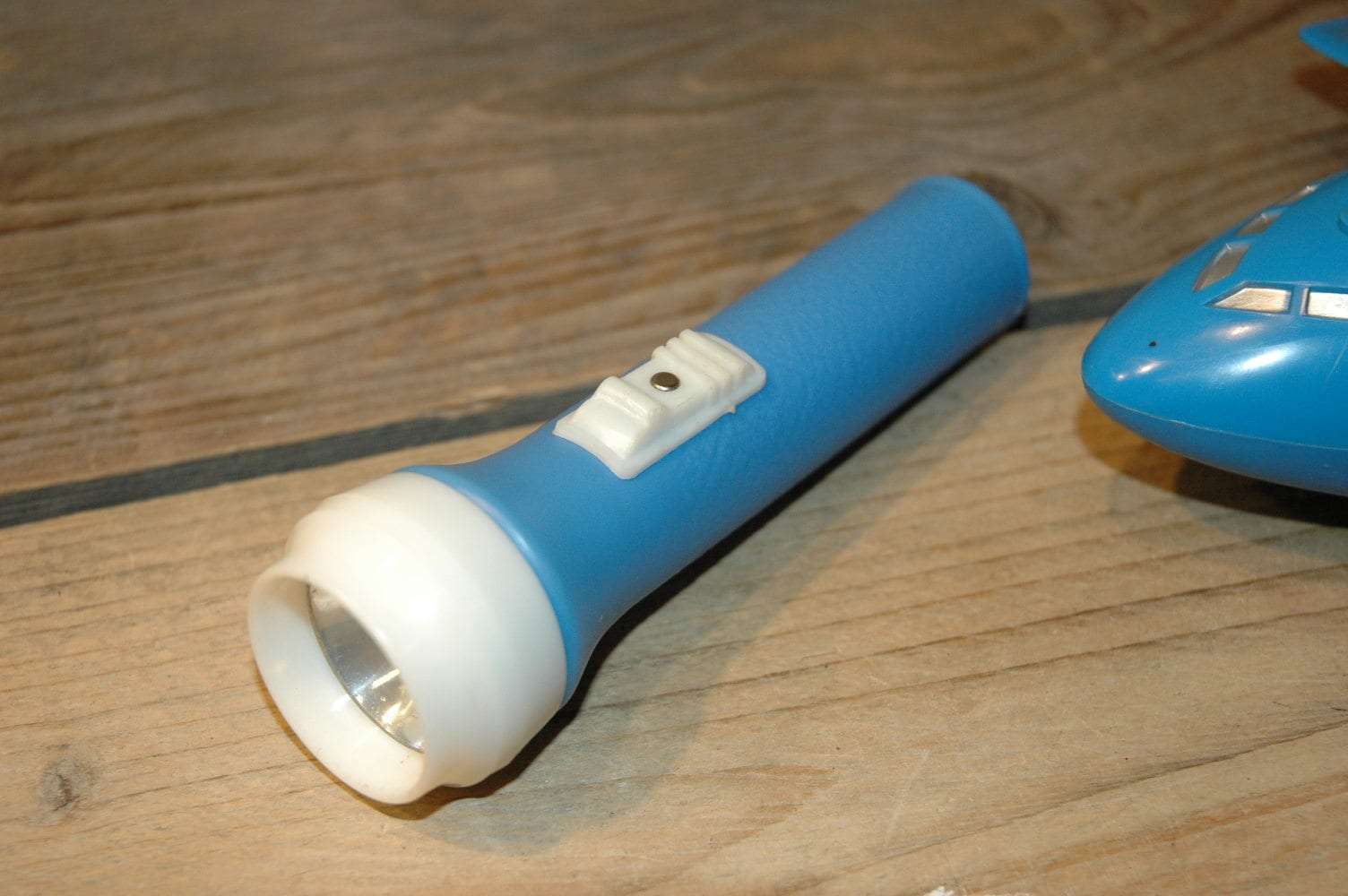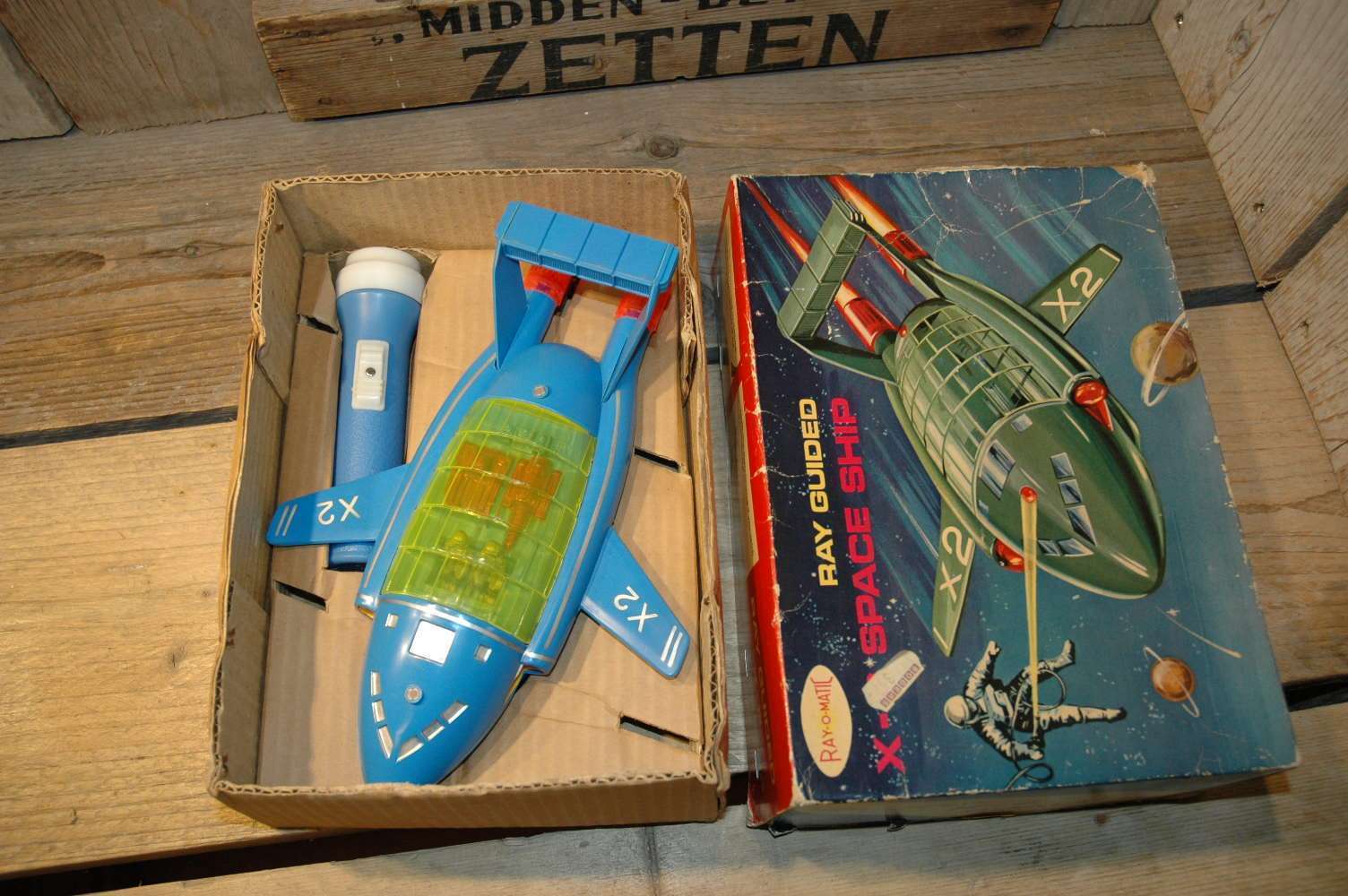 Hong Kong – Ray O Matic X-2 Space Ship
This knock off Spaceship is based on Thunderbirds 2. Made in Hongkong by an unknown manufacturer in the early seventies, probably 1972.  Its made in blue shiny plastic and is battery operated. The toy takes 2 C-Cell batteries and has special actions.
When batteries are inserted and the switch is set, you have to power up the flashlight ( also takes 2 C-Cells ) and shine to the front of the Space Ship to get it going. As soon als the light reached the toy, it starts to move forward.
You can also let it move around by holding your hand on the back part of the toy.. it starts to move around than with flashing lights and spacesound.
Some unusual action for a spacetoy i would say 🙂
The X-2 is made out of plastic. The condition is near mint, the toy is flawless, works fine and strong.
The flashlight is original and belongs to this toy. All packed in an excellent condition box with awesome artwork.
An absolute rare and scarce toy, never saw it before. This one is complete with flashlight and original box. works fine and strong. You can not go wrong with this example.
Extremely rare and scarce Thunderbirds 2 Knock Off, made in Hongkong. First time I ever saw this toy in all my collection years.
CFP:  Contact me For Price       at         boogo.nl@gmail.com