Project omschrijving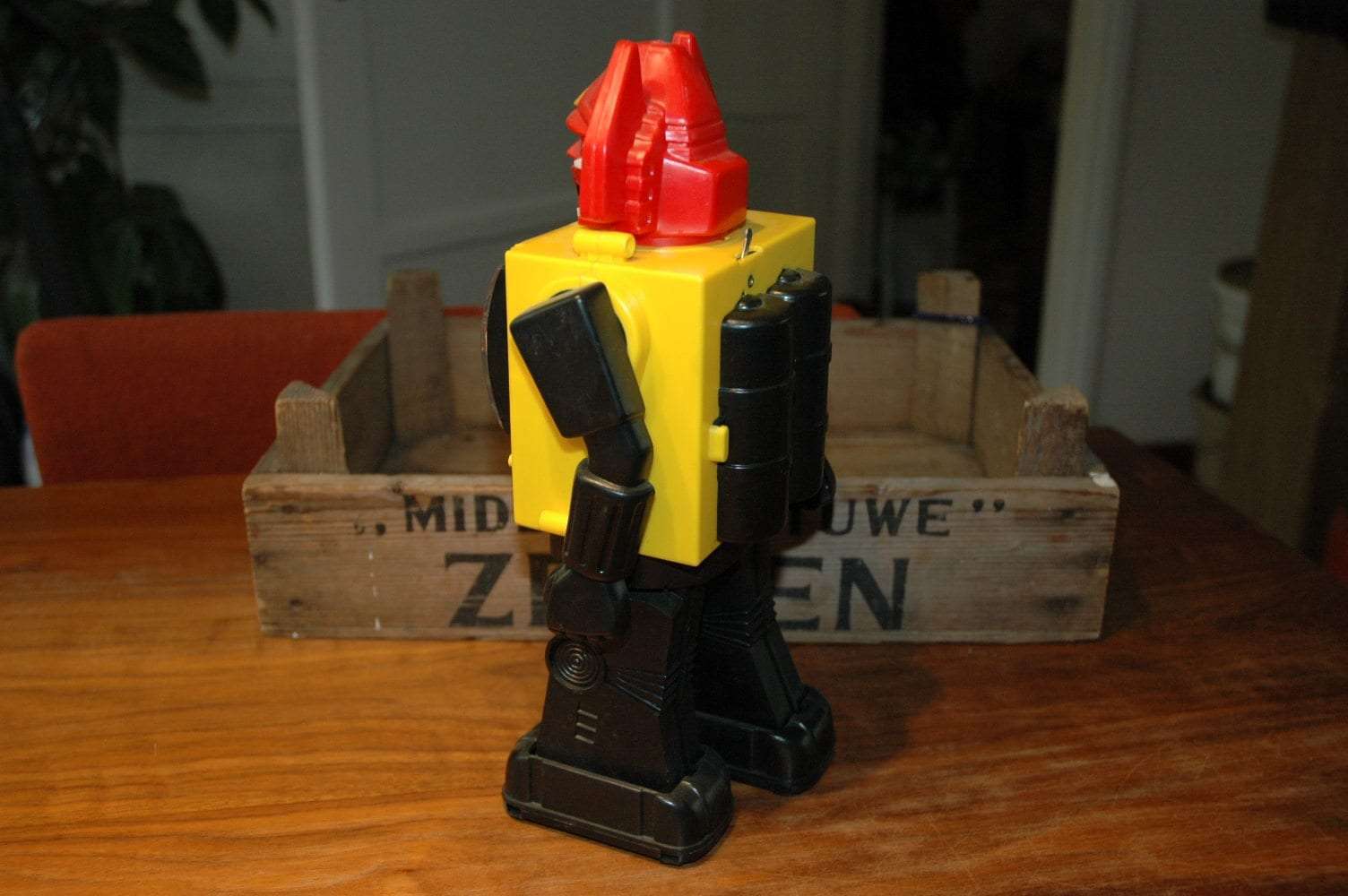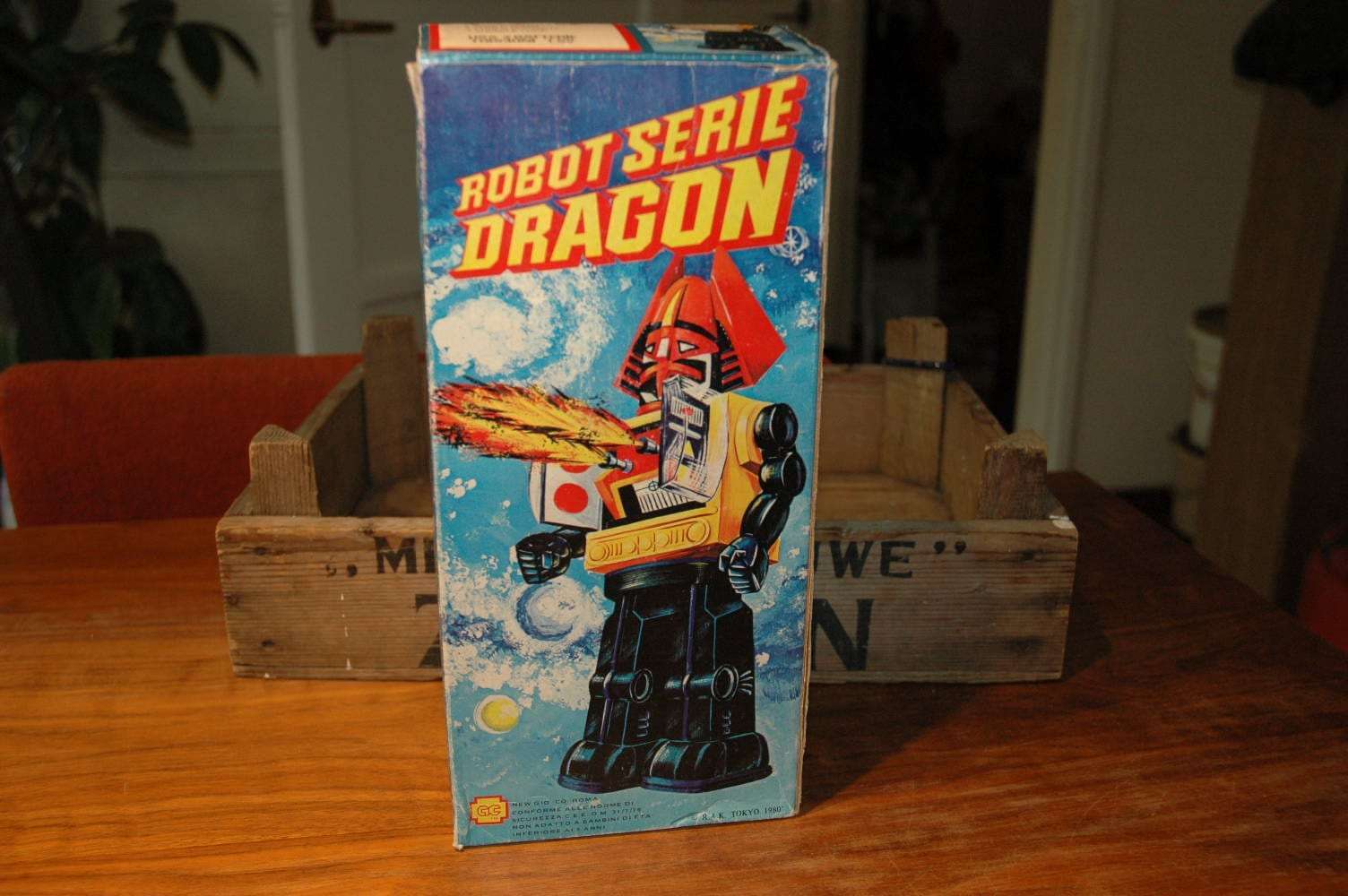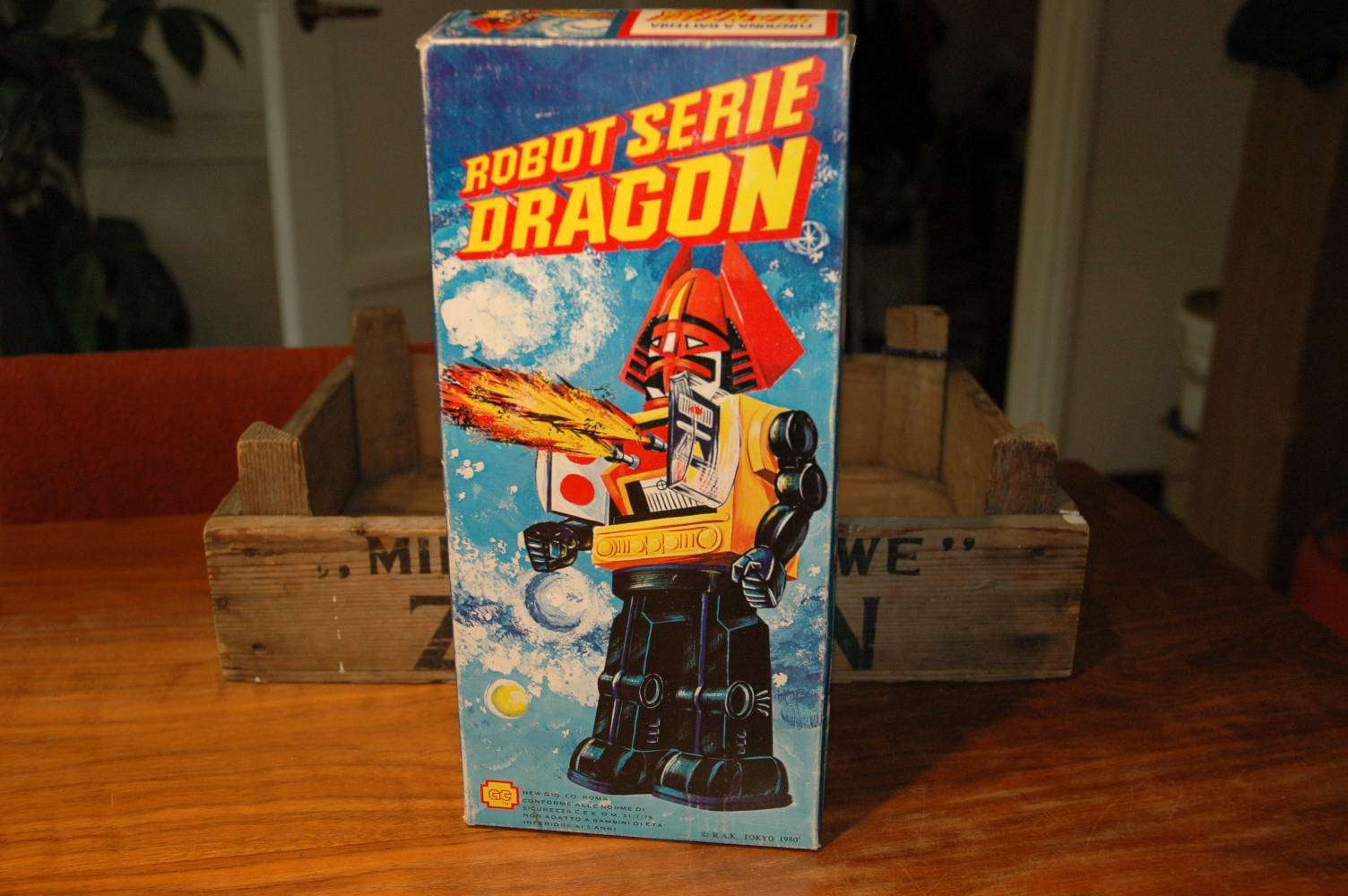 Hong Kong – Manitede Nera Robot
Dating back this robot is easy… Tokyo 1980 made in Hong Kong ! 🙂 Its written on the robots box so easy job this time 🙂 It's even harder to believe this robot is already 32 years of age and that makes him suddenly special.  Totally made out of plastic. the robot shows the last pieces that are left of the golden age… shooting guns, clasping doors, rotating body and walking action… In the eighties other more advanced robots ruled the toymarket already. These character robots were some of the few that were produced these days.
On the other hand…. I love the colors, the setting, the box and the total view of this rare robot. They are made in several variations and I found a couple of these in an old warehouse in Brussels last summer. this one is called: Manitede Nera Robot and he comes with his original box.
The condition is excellent. Complete and undamaged robot. I did not even try him because these plastic basterds mostly are dead after all those years. I accept the fact that these ones never work. I can bring them all back to life but why…..:-) Its a cool robot that displays well and we ALL know how he worked,lighted up and walked once….
If you do a good search than you will find out these robots are HARD to find and not showing up too often in the open market. Love them or hate them… These robots ruled once and will rule again !!
CFP: Contact me For Price     at     boogo.nl@gmail.com