Project omschrijving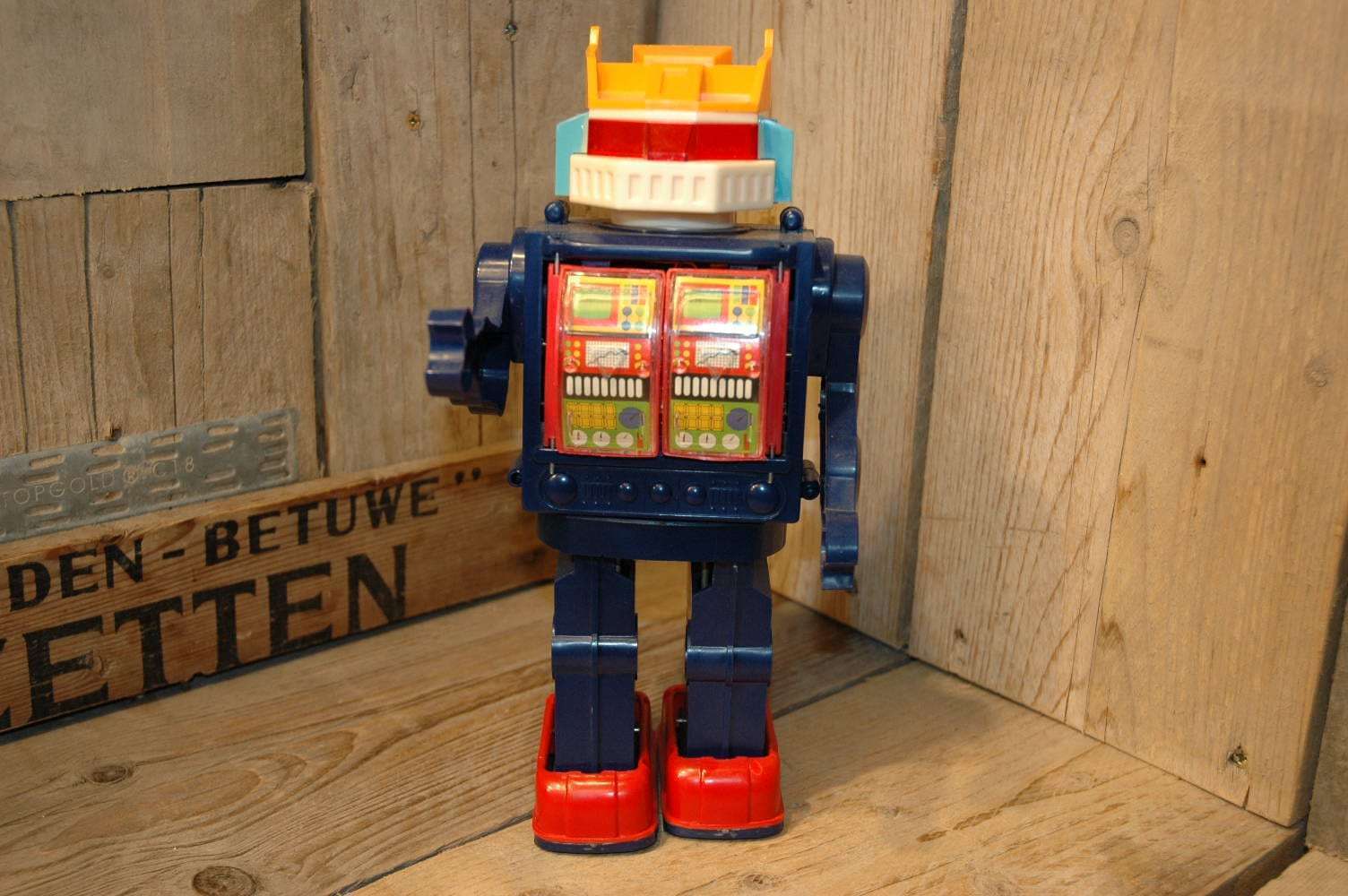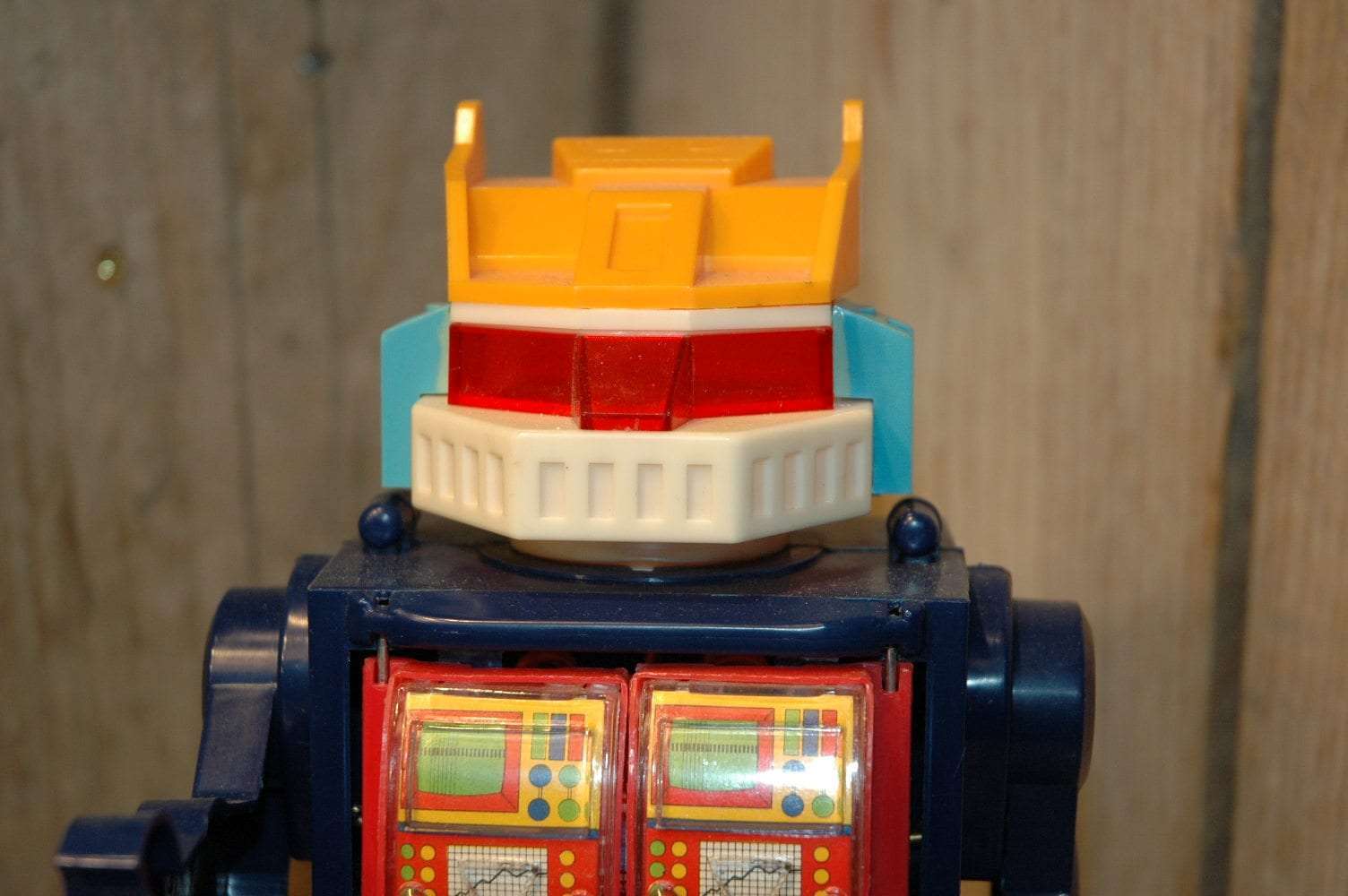 Hong Kong – Dynamic Warrior
On one of my travels through Italy last year, I bumped into a lot of plastic robot, Hong Kong Robots. The robots were all packed away in boxes, many doubles as well. The robots belonged to a former collector but I could not really find out the story behind this find. The seller only spoke Italian. My languages are english, german and dutch and a little bit Italian as well but it was not good enough to find out the whole story.. never mind.
What was more important is that I was able to buy the whole lot of AWESOME robots. This Dynamic Warrior is RARE and Scarce and is one you dont see too often in the open market. Made out of plastic and produced by an unknown manufacturer in Hong kong in the late seventies.
This example is unplayed with, mint robot. I did not even tested the robot because I Always assume these plastic ones don't work anymore. The robot is accompanied by its Original box in very good to excellent condition. The robot itself is near mint to mint, no breaks, no damage or whatever, unplayed with example. awesome design of the head and i believe these were especially made for the Italian market but not sure about that.
Dynamic Warrior is one the hardest ones to find in this hongkong plastic robot series. Rare and Scarce robot in this condition.
CFP: Contact me For Price at boogo.nl@gmail.com