Project omschrijving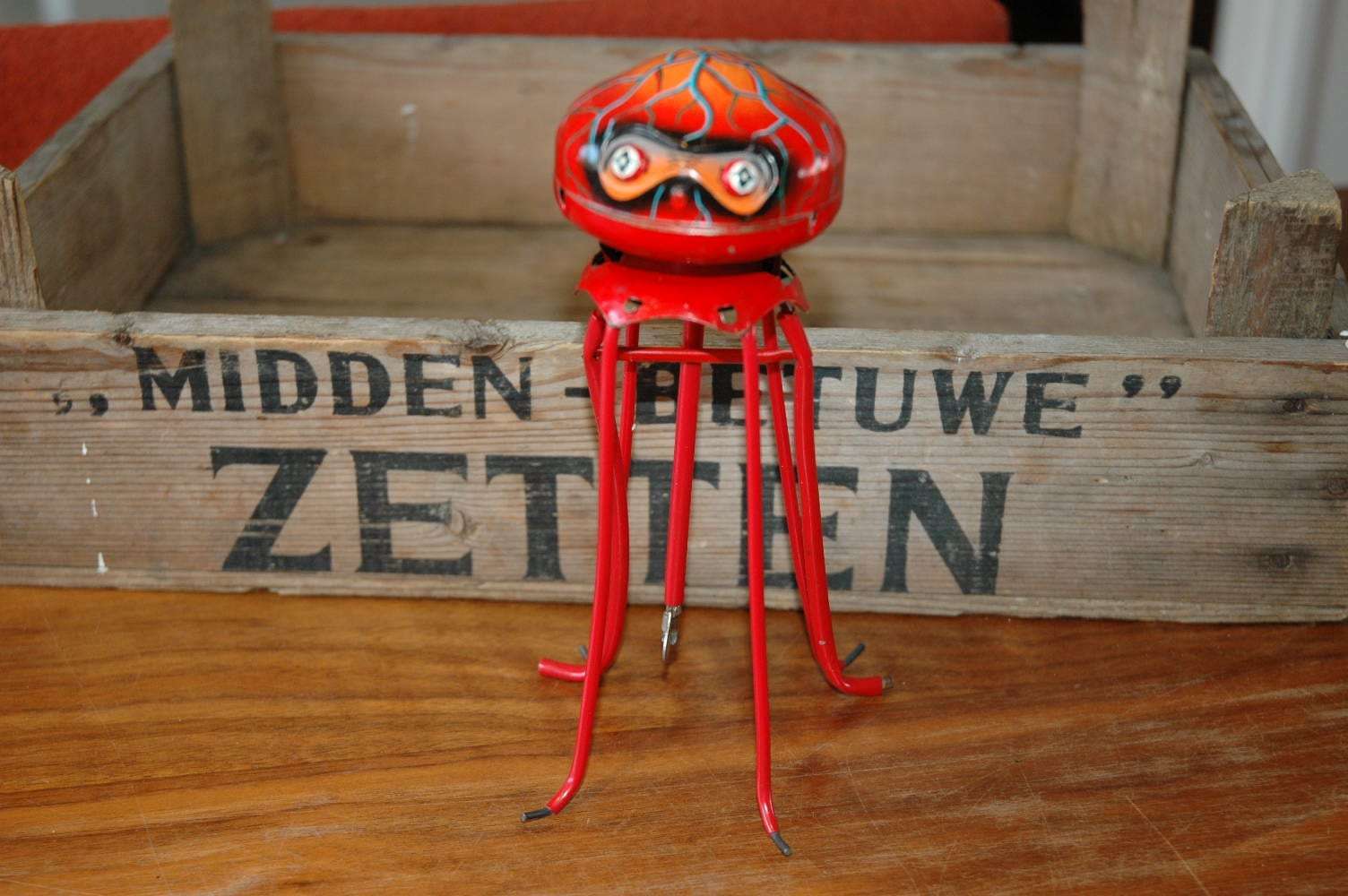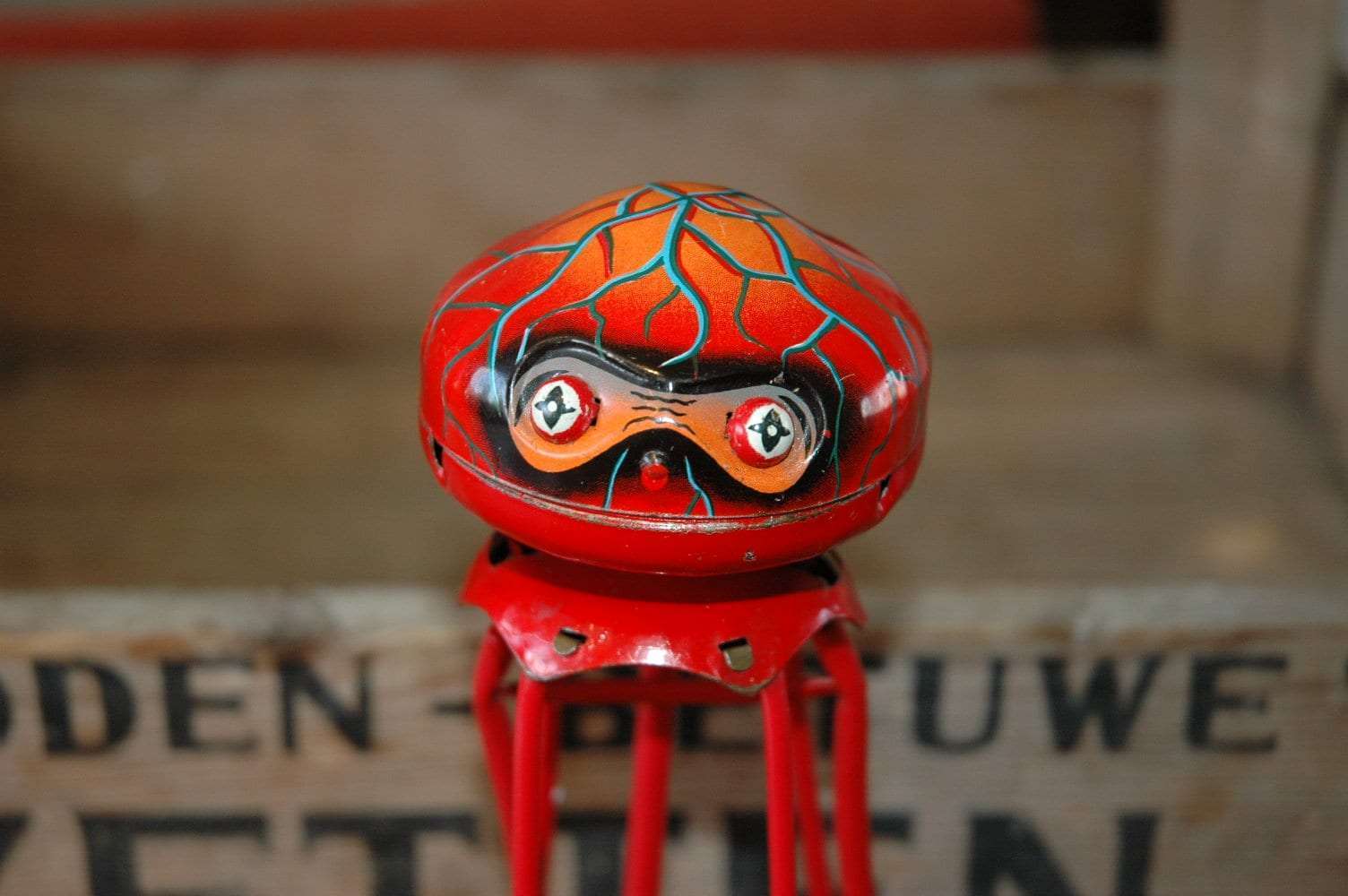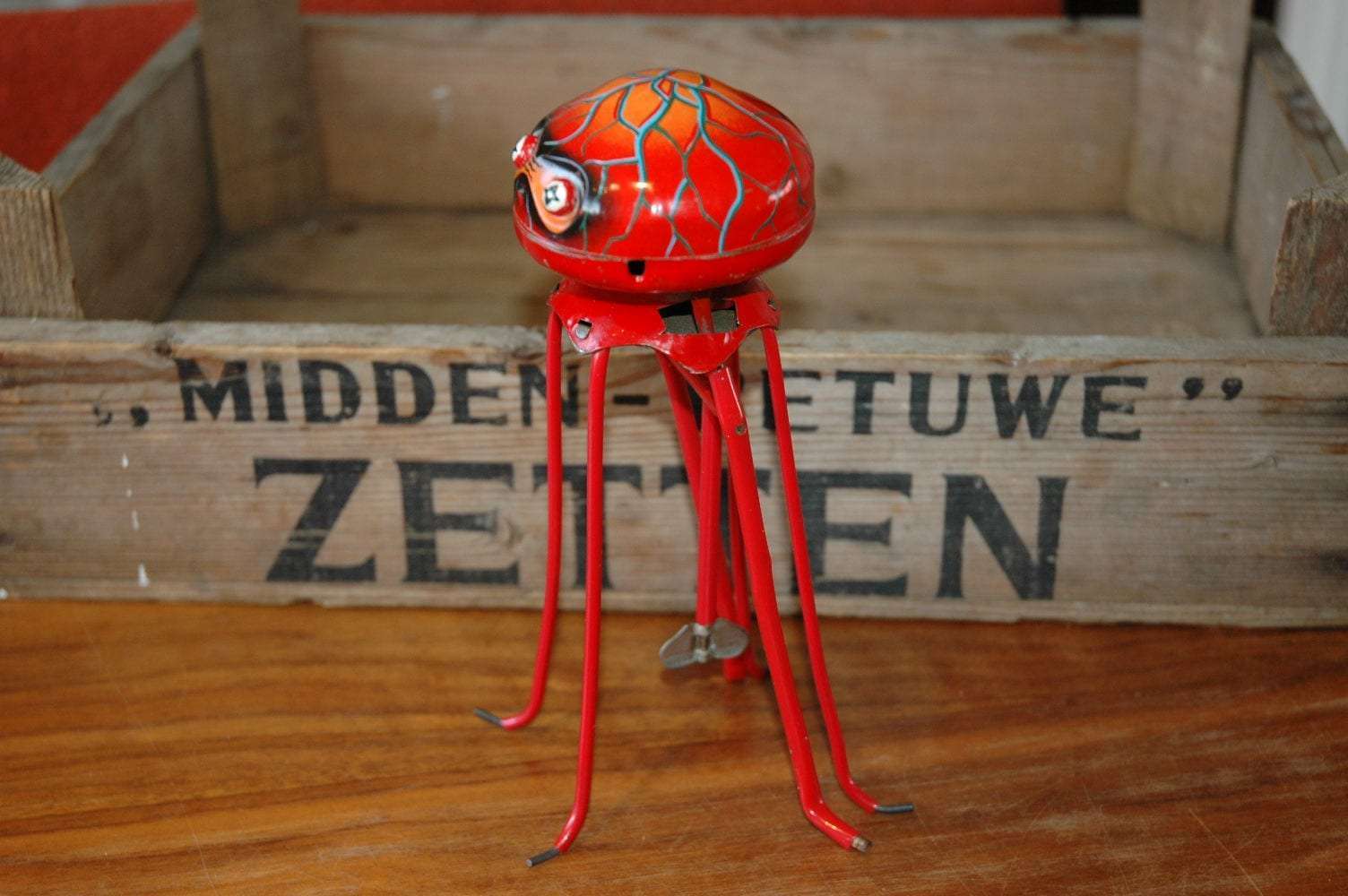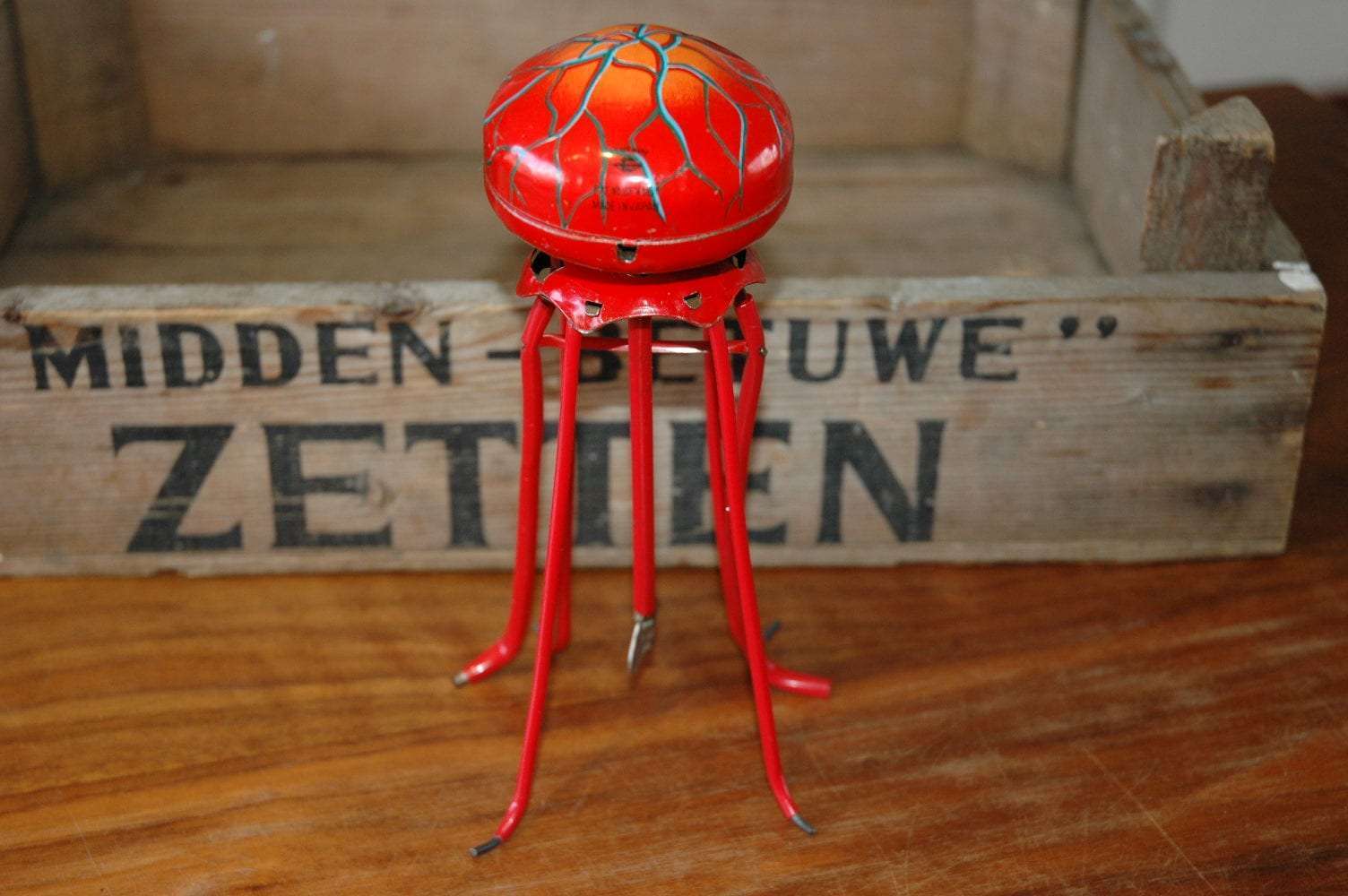 Hishimo – Mechanical Martin
I think this is the first toy that will remain a mystery for quite a long time. I spent almost a week searching all my sources but I am not able to find out the manufacturer of this space toy: Martin or also called: Martin the Martian. Update: Today i finally found the manufacturers name of this rare space toy. Its Hishimo Toy Company in Japan.  Pffff it was a long search.
Martin was build in the mid fifties in Japan. There is a trademark on the toy but I never saw it before ( please refer to the pictures )  It's clear that not much examples of this very fragile toy survived time. when you have this on in hand you will be surprised by the fact this toy survived almost 60 years !!.
It was build in Japan in the mid fifties and I have seen the box as well. Martin belongs to the most rare and scarce space toys on this planet. I have seen ONE in auction a couple of years ago. I never saw it in any collection and I have seen some serious collections already.
The action is walking on 6 legs… ahum  walking, it's a sort of walking 🙂 I guess the gravity of Martin`s Planet is somewhat different than here on earth hahahahahaha.  The Octopus like space creep is friction powered and the mechanism drives 2 of the 6 legs which makes it able to move forward. a simple but very clever mechanism. The litho is rare, very rare and shows Martin`s Brains. The toy is totally made out of lithographed tinplate by the way. The details are awesome. Martin was subject of reproduction by Shilling in the Nineties. Its easy to determine. The original one has the windup key in the centre between the legs, shillings repro has it somewhere else. Besides that the original one is marked with a trademark and " made in Japan"
The condition of Martin the Martian is excellent to near mint. I dont think this one has much been played with, otherwise it would never have survived time in this excellent to near mint condition. No flaws to mention and the toy works fine and strong. All parts are original and Martin is complete and undamaged.
Mechanical Martin is one of the most strange, rare and scarce toys in my collection. I never thought I would ever have an original one in hands and I can tell you for sure…. its an awesome space toy which displays fantastic in a robot collection ! Martin belongs in the top #3 of rarest and most scarce space toys on this planet. These never show up in the open AND closed market ! 🙂 You will never see this one again for many many years ……
CFP:  Contact me For Price     at      boogo.nl@gmail.com