Project omschrijving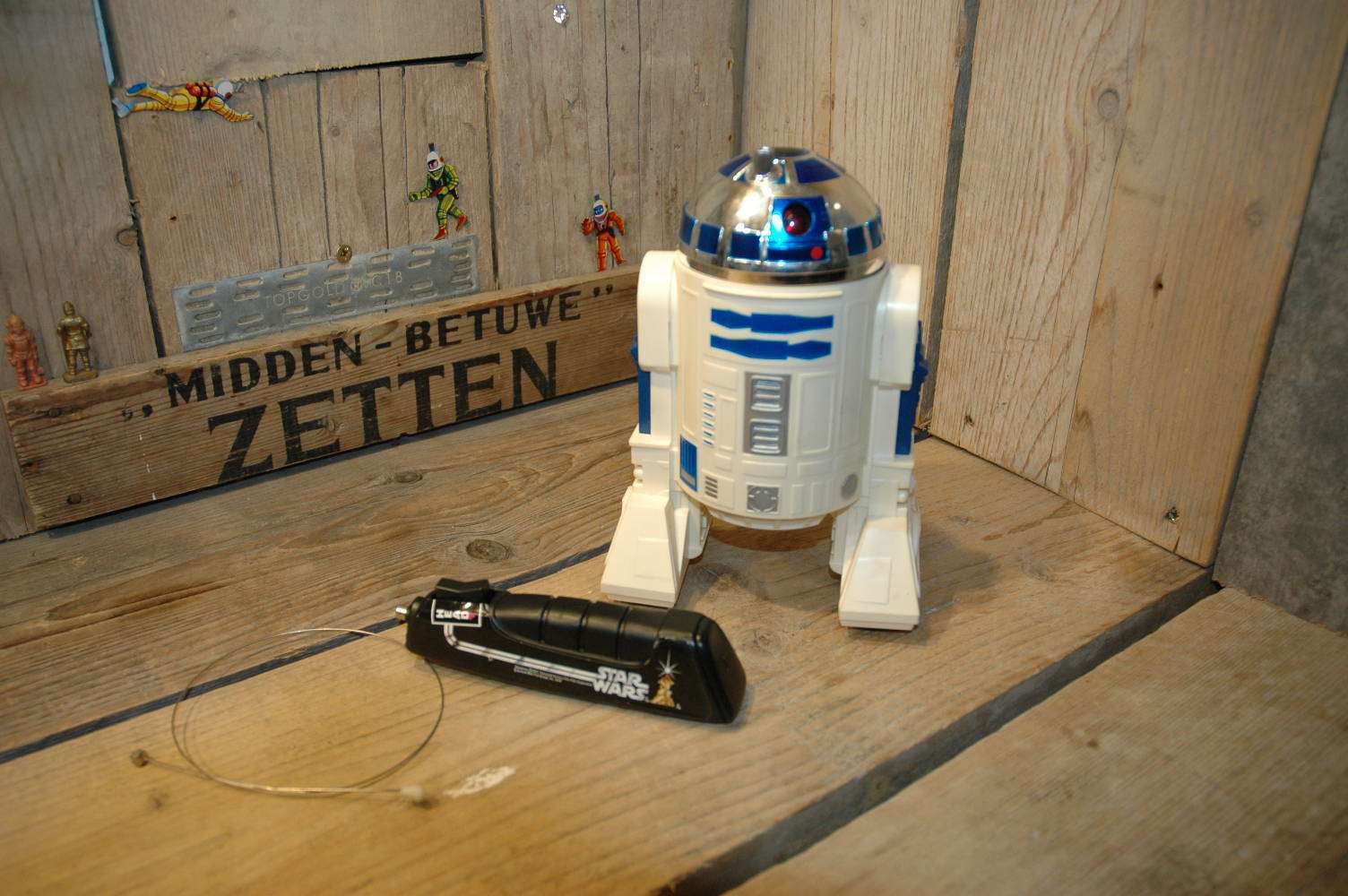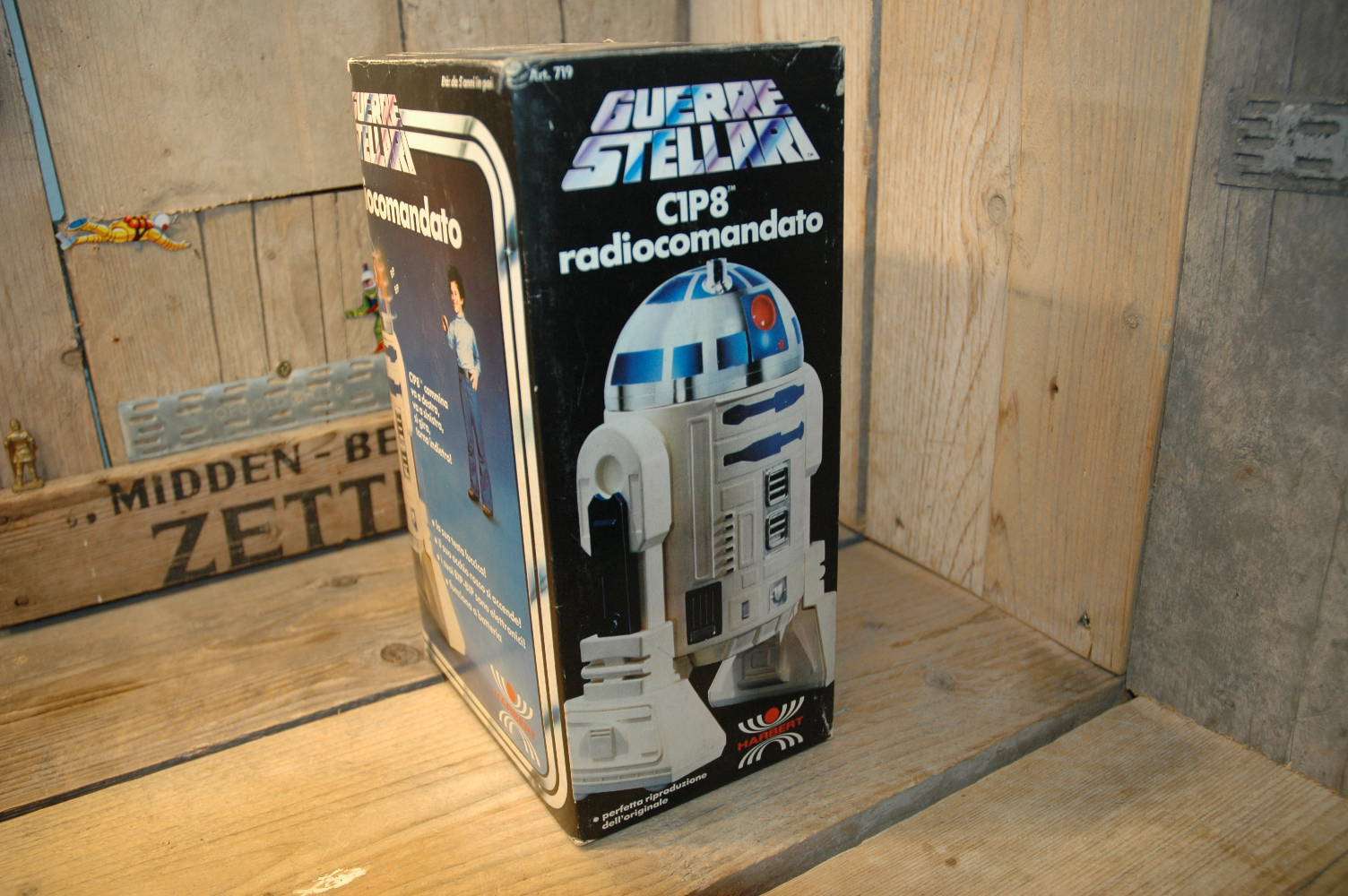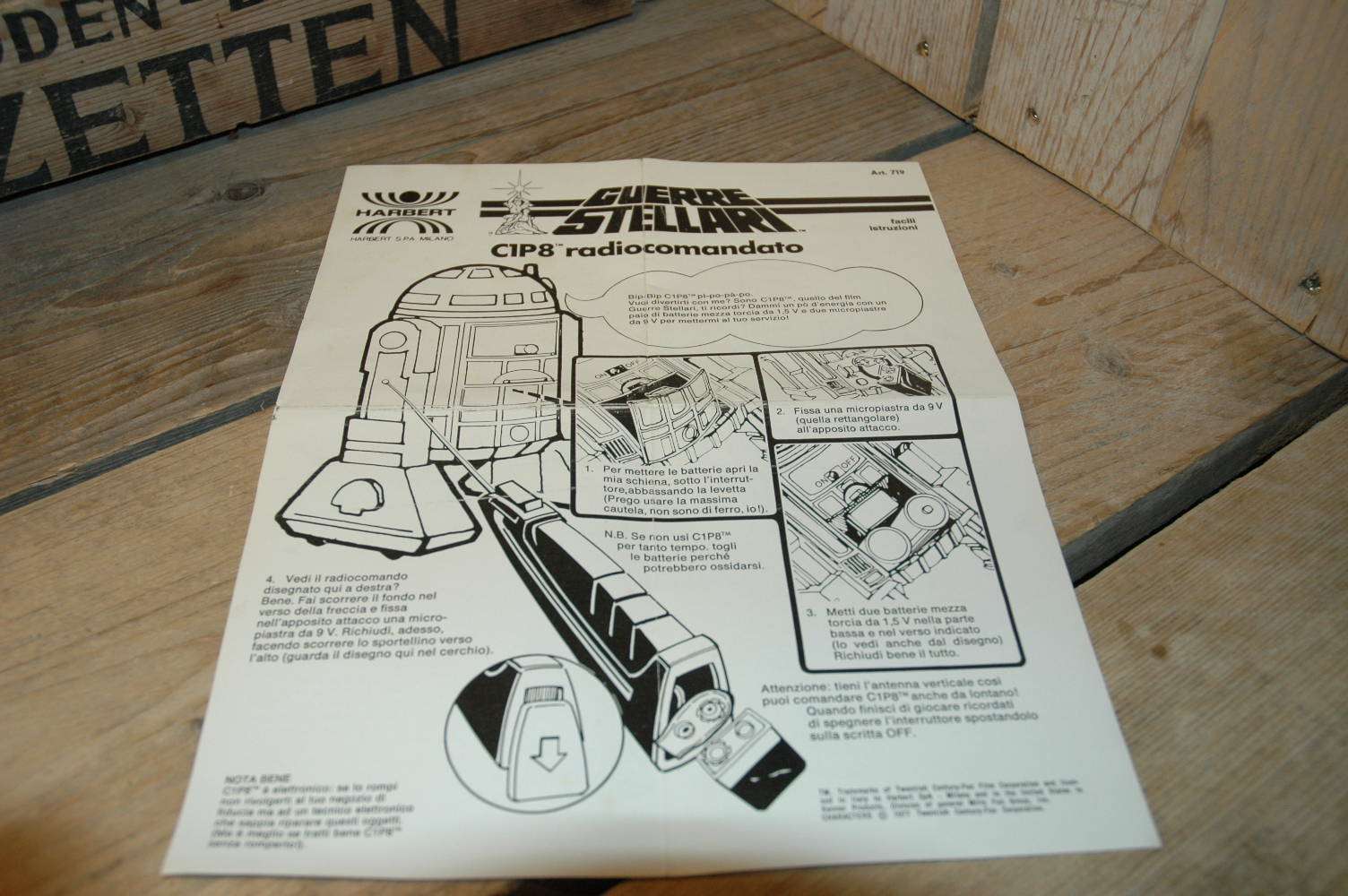 Harbert – C1P8 Radiocomandato Guerre Stellari.
I can not really remember anymore where I got this one from.  I believe a friend of mine bought it for me in Italy on a flea market some years ago..Anyway…
You are looking at a rare and scarce boxed C1P8 Droide from Guerre Stellari, better known as StarWars… and of course, the robot is better known as R2D2 🙂
The robot is made in Italy ( Milano ) by Harbert Toys.  Radio controlled and battery operated. The robot survived the years very well and spent most of its life in its original box.  Complete and all original with instruction manual, remote control with the original stickers still attached and the antenna.
I tested the robot and it worked fine with the actions, lights and sounds.The robot is rare and scarce and comes with original box in excellent condition. also the robot is excellent and the chrome parts are perfect !  I doubt if this robot has ever been played with before.
A rare and scarce piece of early star wars history !
CFP:  Contact me For Price      at       boogo.nl@gmail.com