Project omschrijving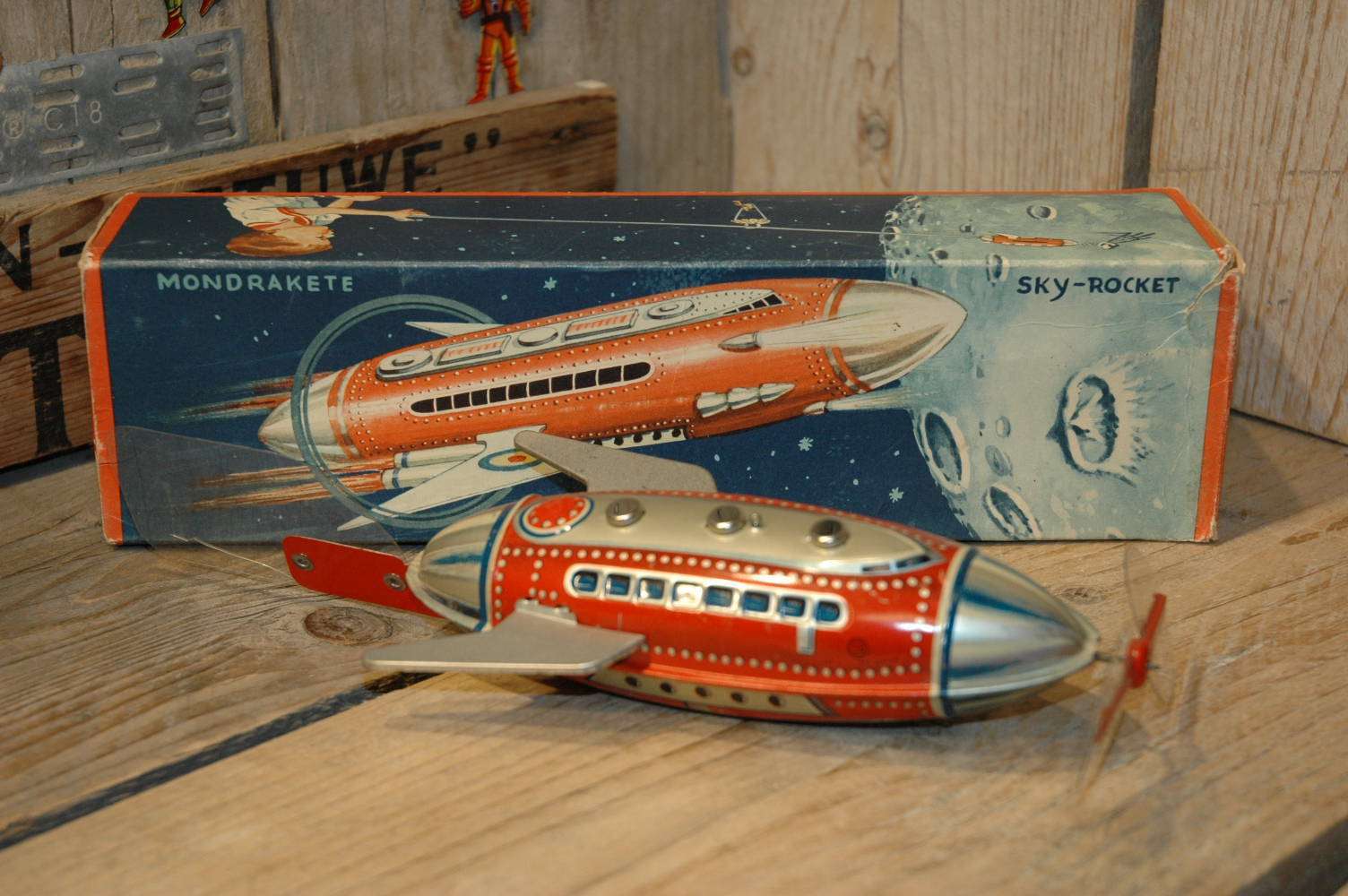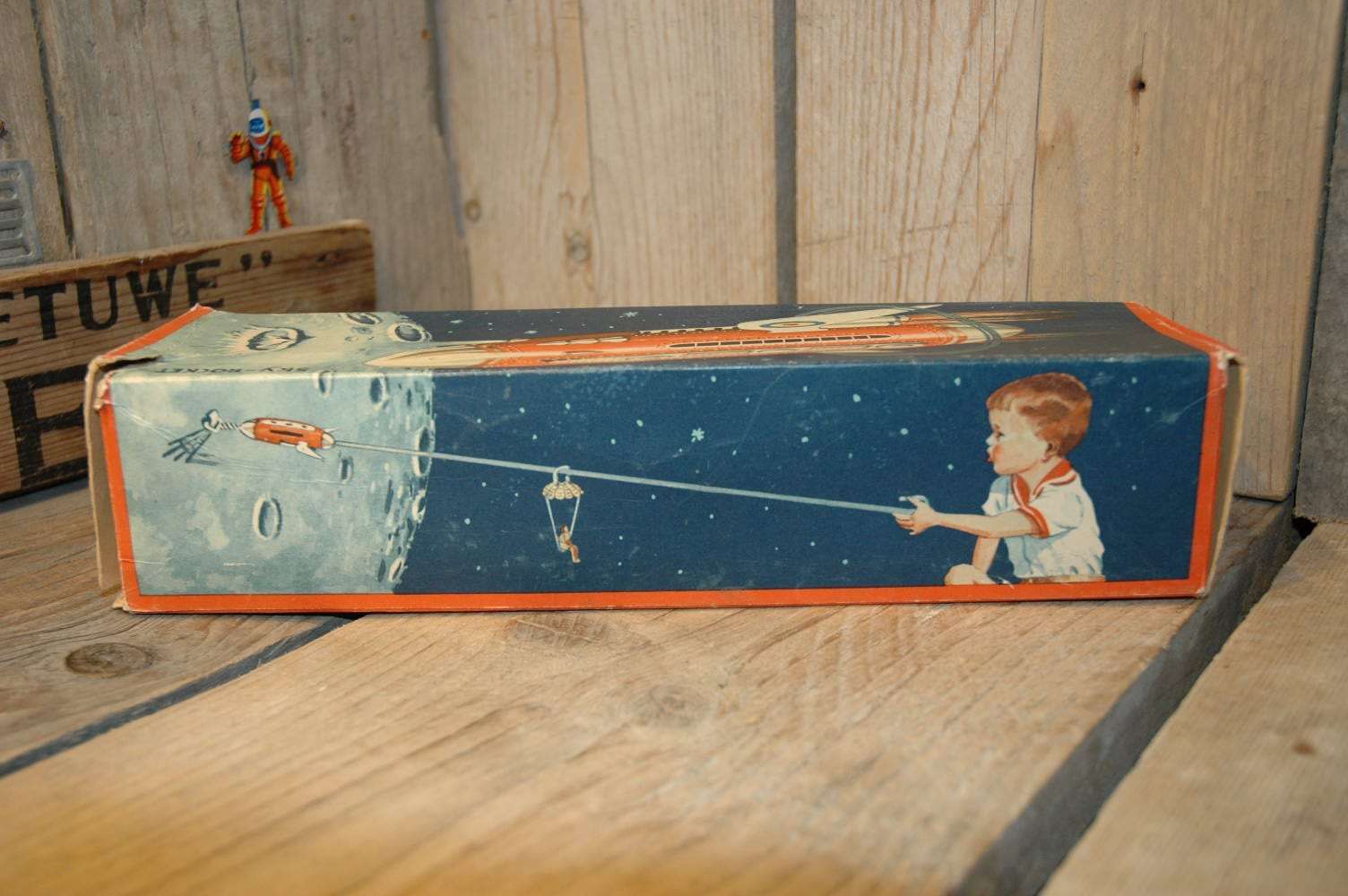 Gunterman – Mondrakete Sky Rocket.
Everybody who has the book Future Toys will recognize this rocket at first glance. In the section where the space toys starts in the book there is a beautiful picture of this rocket covering 2 full pages. The rocket moves when wound up, along a metal strip and releasing a little tin made paratrooper hanging under a parachute. The reason why i never looked at this picture closely is because i never had this rocket in my collection. In all the collecting years I can not remember i ever saw this rocket for sale, it never crossed my path until some time ago when i came into contact with a former collector in Den Bosch, a city at about 15 km from my place….
He called me and told me he had a rare german rocket for sale. I looked at the pictures and recognized the rocket from the Future Toys book ……  but wait………. the rocket looked the same but was missing the metal strip BUT… there was more… this one had a fin a the back AND a propeller at the front… wtf…..:-)
I decided to wait not longer and because the seller had the rocket on ebay, i made an offer and bought the rocket.
It arrived here yesterday and WOW… its a different version.. not slightly but totally different !. This rocket is supposed to hang on the ceiling attached to a wire, wind it up and it can really fly !!, no strip, no paratrooper but a rocket that can fly ! 🙂
This rocket or Mondrakete was made in probably the early fifties in Germany or to be more precise.. Western Germany or even more precise… Made in US zone Western Germany.. That places the rocket back short after the second world war.
The rocket is complete with all the transparant fins but the one at the back and one in front have a crack. no pieces missing. The windup key is present as well. The wire to hang it on the ceiling is not with the toy but as i don't have ANY reference material I am not sure if it was with the toy when it was new. I think there should have been a wire . The windup mechanism works fine and strong so i am sure when you hang it on the ceiling, it will really fly.
The rocket is accompanied by its original box in excellent condition. there is damage on one side panel, looks like something else was glued and removed from this side somewhere in the box life… The rest of the box and ( thank god ) the front with beautiful artwork is really perfect, all original box !
A real German treasure, ultra rare and scarce rocket with original box and i have strong feeling, we will not see a second one soon out in the open…..
CFP:  Contact me For Price      at        boogo.nl@gmail.com