Project omschrijving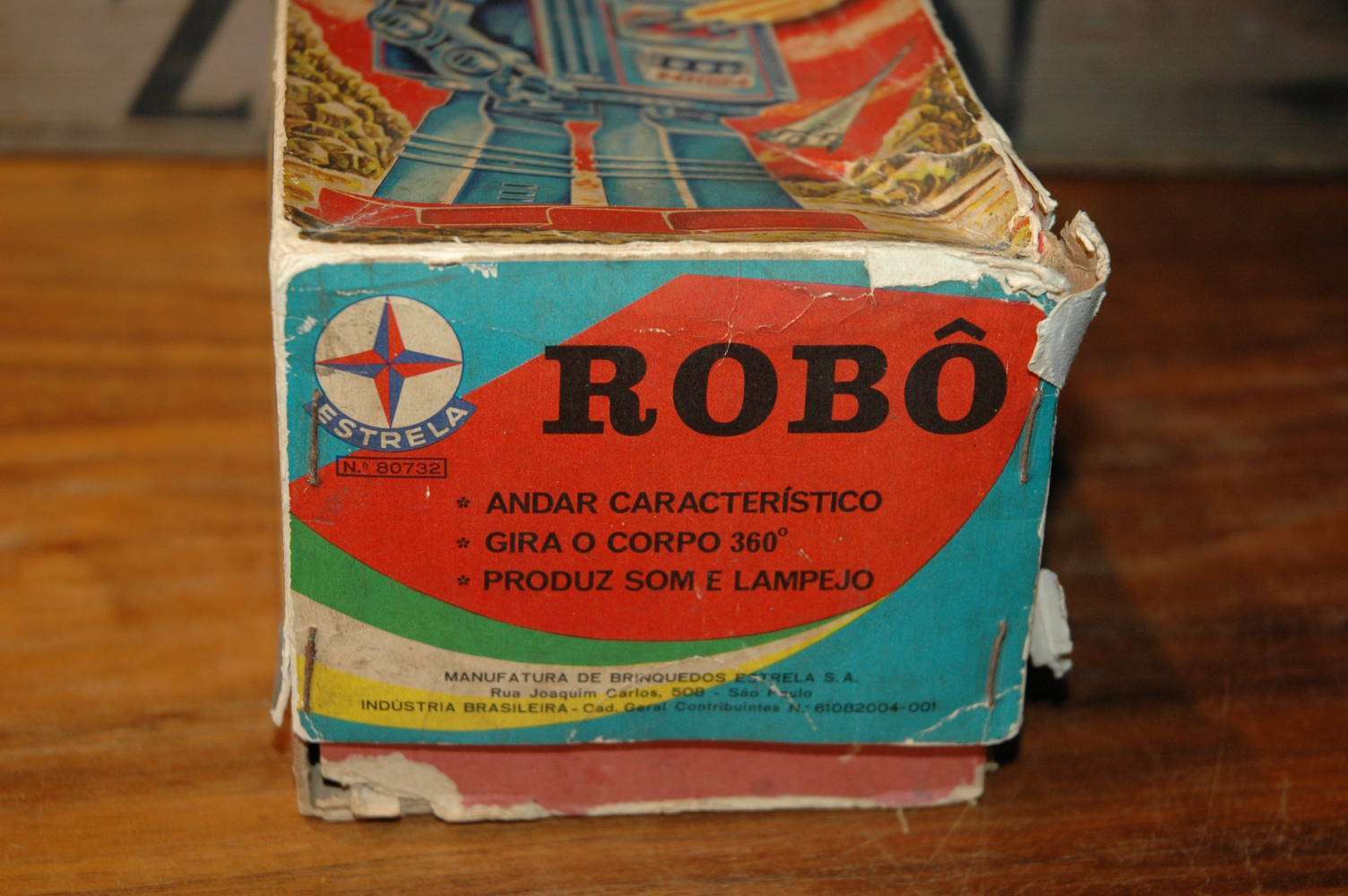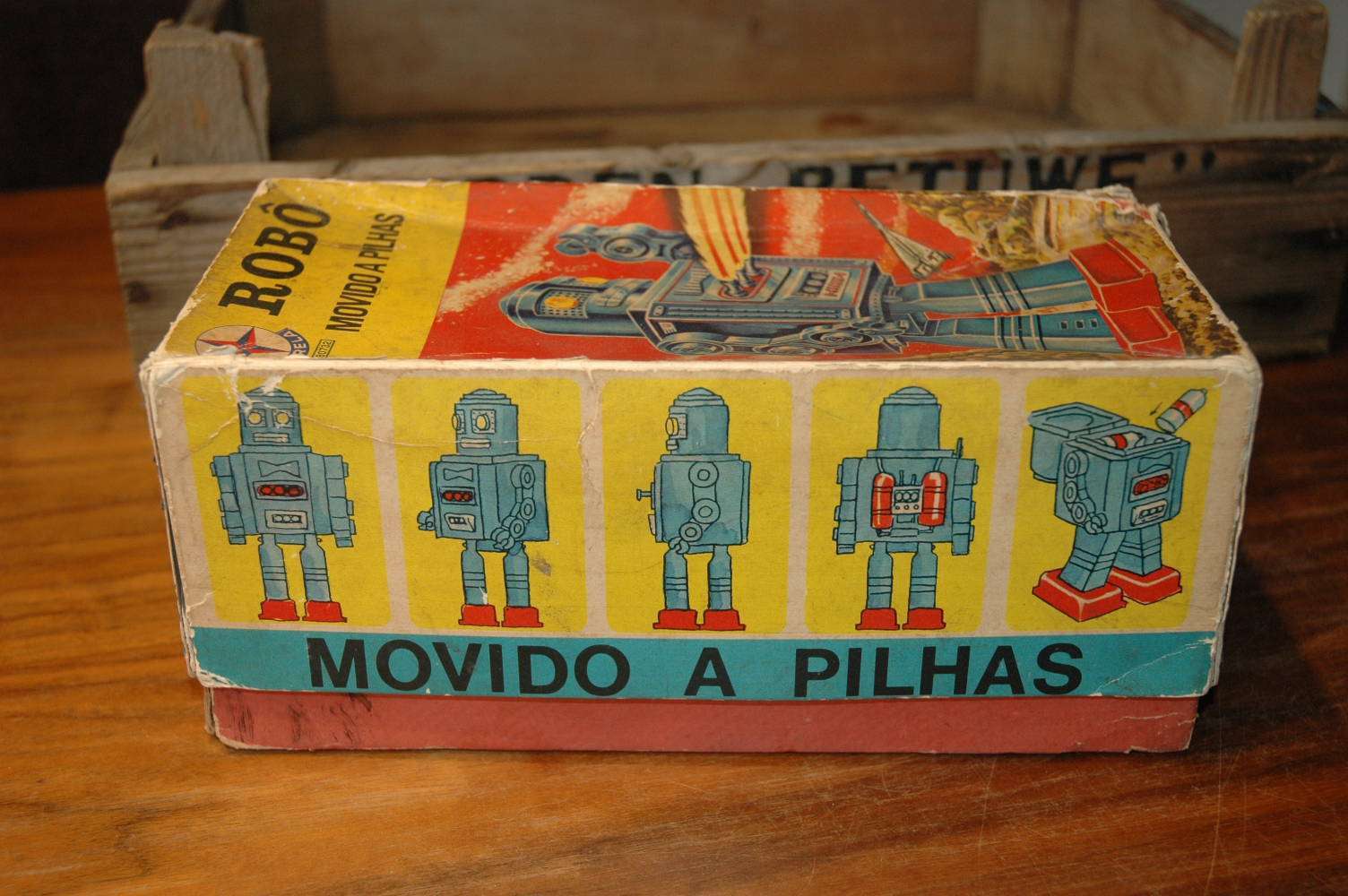 Estrela – Robo Movido A Philas
Driven Robo Phil. That is what google came up with. My spanish and Brazilian is not that good but I am pretty sure it means the following:  Movido a Philas = Moves/Walks on Batteries. For sure it that Estrela copied the famous Horikawa Roto Robot. Interesting is that the design, litho and box is better than the original of horikawa ( at least my opinion. )
I bought the robot a few years ago in a small collection out of Brazil so not surprising because Estrala was ( and I believe still IS ) a brazilian brand. The company still makes toys these days. This very rare and scarce robot is rarely seen in the open market. Even better is that this robot comes with its original box but the best is yet to come…. The chrome head of this robot…. Most of the chrome is still there AND the head is untouched and original !!
Whenever you are able to find this robot the head is always without the chrome OR repainted. Not on this example. Still a very nice chrome original head, outstanding litho in excellent condition, clean battery compartment, original guns AND the robot even has the original box ! Of course, this robot is not mint but you will have a hell of a job to find a better AND 100 % original and untouched example. I have seen a couple in the past years but never so good as this one. Oh and I forgot to mention.. the robot works fine !
A very hard to find robot in this condition. Made in the late sixties in Brazil by Estrela.
CFP:  Contact me For Price    at      boogo.nl@gmail.com