Project omschrijving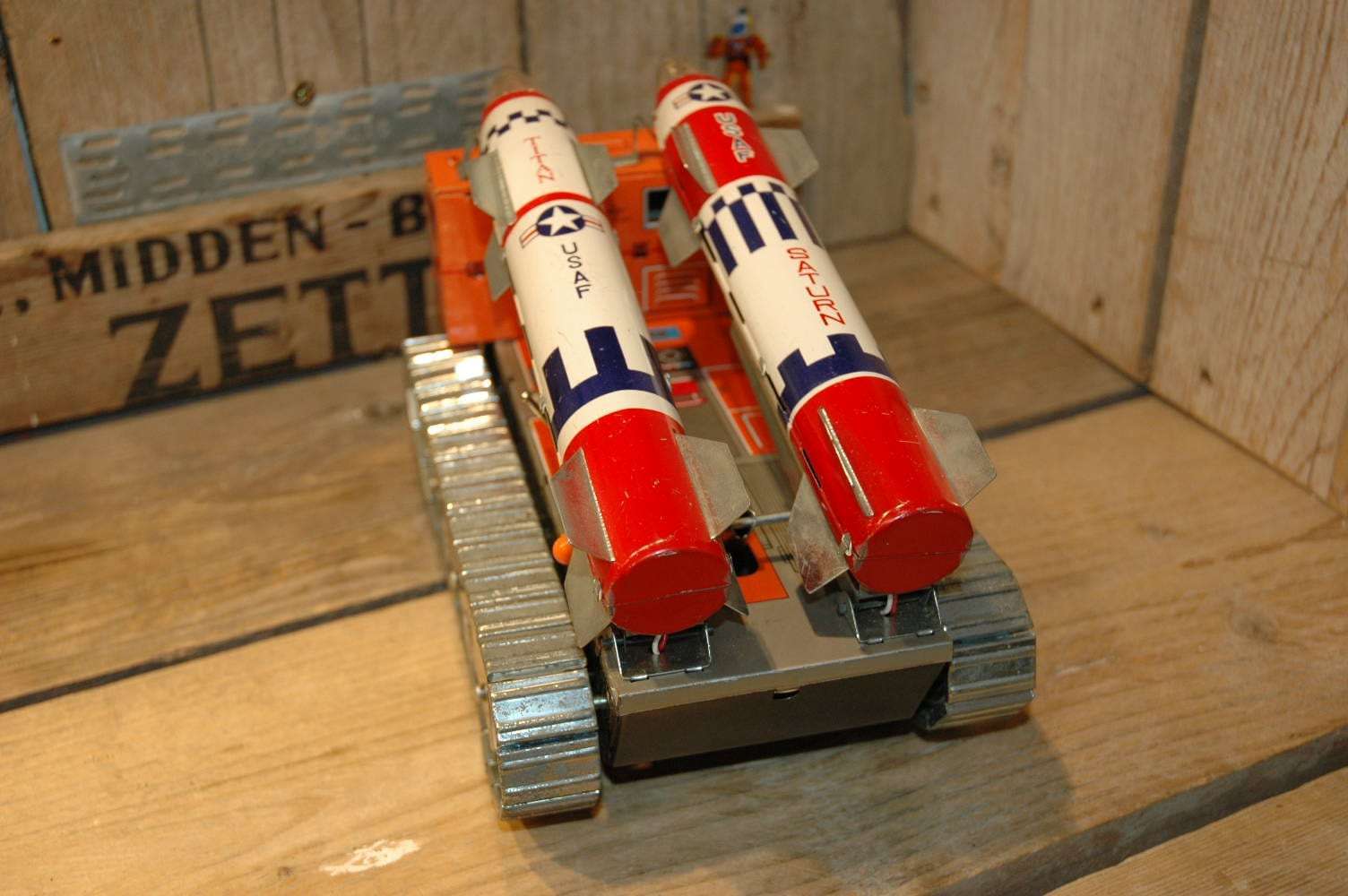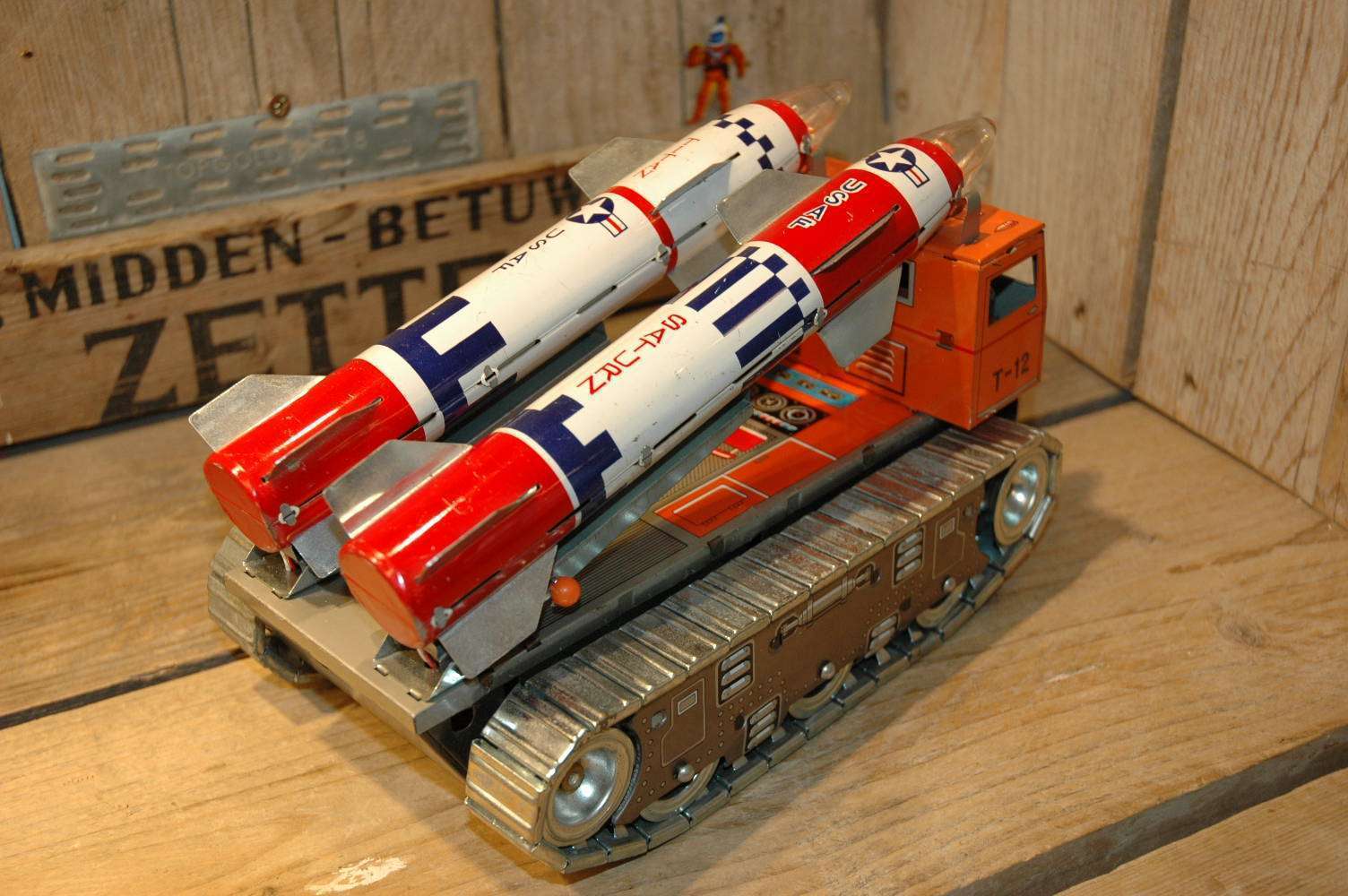 Daiya – Missile Carrier
This Missile Carrier was made in the early 1960`s by Daiya in Japan. This impressive Vehicle has… YEPS  massive TIN tracks, cool or what.
The launcher was part of a huge collection of robots and spacetoys that I was able to lay my hands on in 2015. After some touch negotiations I was able to get the collection to the Netherlands. This Missile Carrier was one of the many toys.
This heavy tin toy is filled with actions AND had, and I have never seen this before, 2 astronauts in control !. I have never seen astronauts in the cabin for these toys… first one that has them 🙂
The toy is battery operated and can roll forward or backwards on its tin tracks but… when pushing the second lever, the real action starts. The rockets rise up with rocket sound and the tips of the rockets light up in green and red, thank the rockets lower again and the action repeats.
The condition is excellent to near mint and the Carrier only shows some wear to the tracks because of age. Its complete and all original. No broken or missing parts and it works fine with all the actions: forward, backwards, lifting rockets and blinking rocket cones in red and green. No rust no dings and a clean battery compartment. The launcher works fine and strong. Really an above average example of this very rare and scarce spacetoy.
But things get even better because this Missile Carrier comes with its seldom seen original box in excellent condition as well. Only some tears at one of the sidepanels is to mention. Overall an above average example of this seldom seen box for this toy.
Rare and scarce combination of excellent to near mint toy with original excellent box !
CFP:  Contact me For Price     at      boogo.nl@gmail.com