Project omschrijving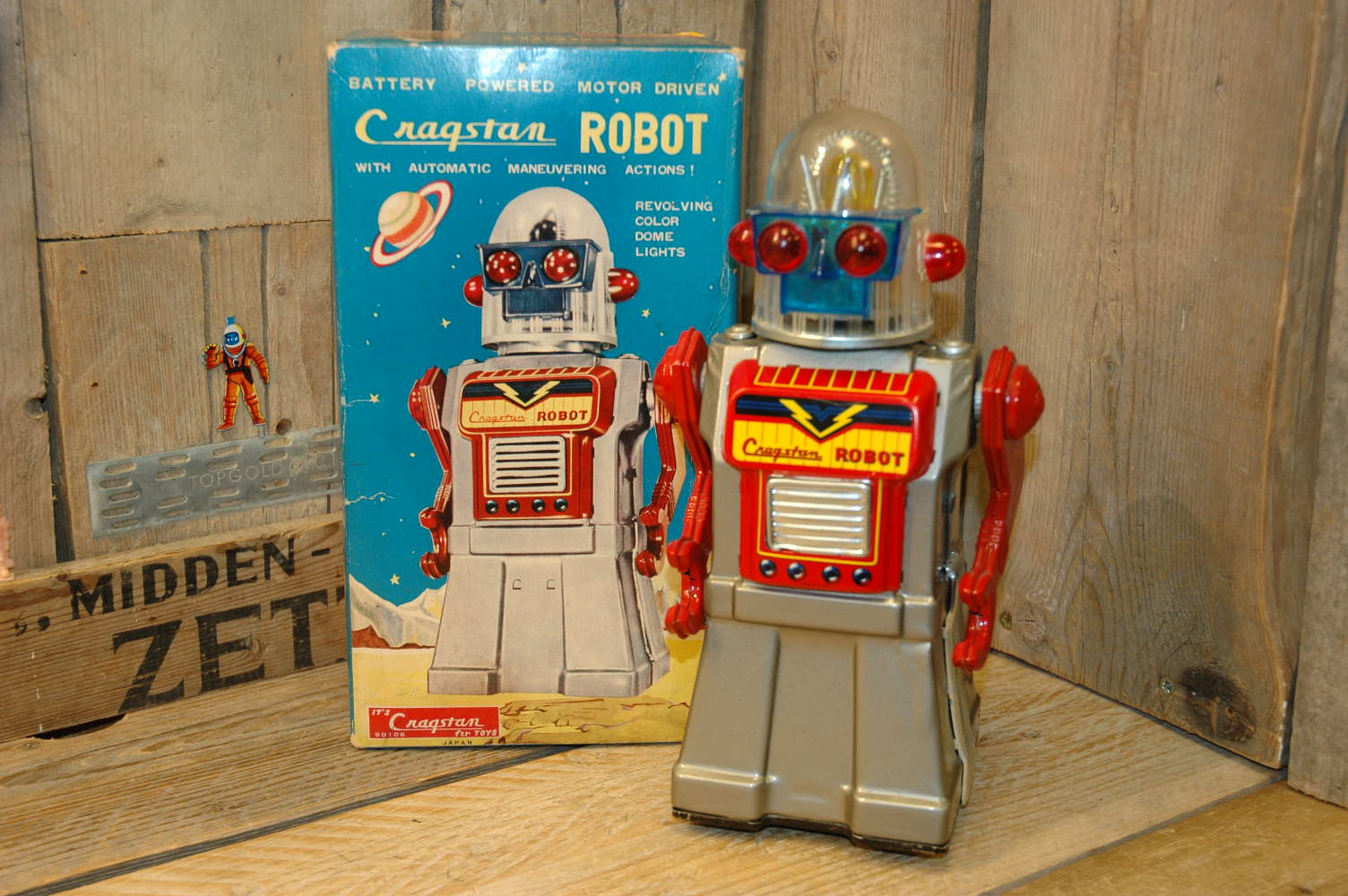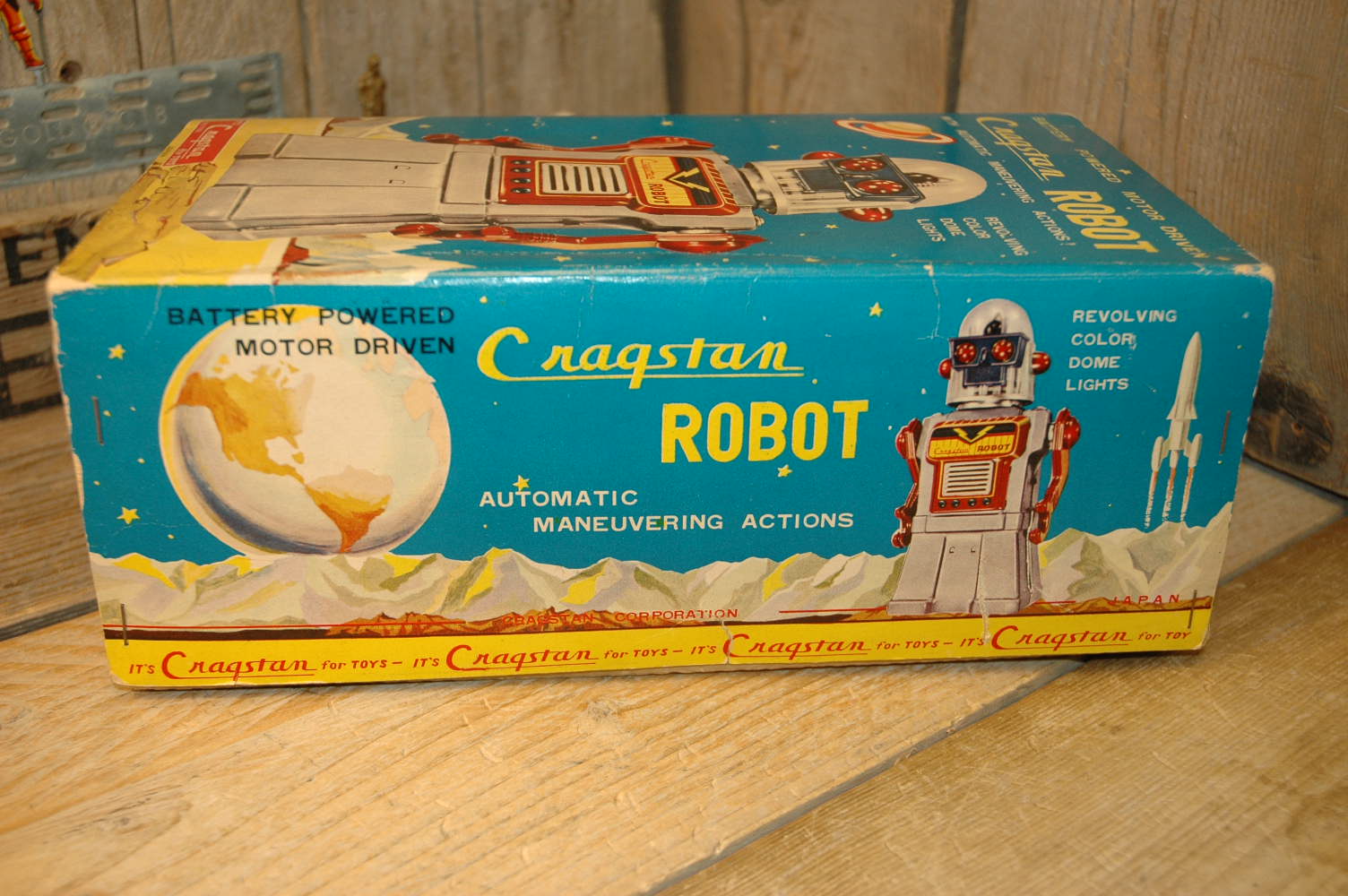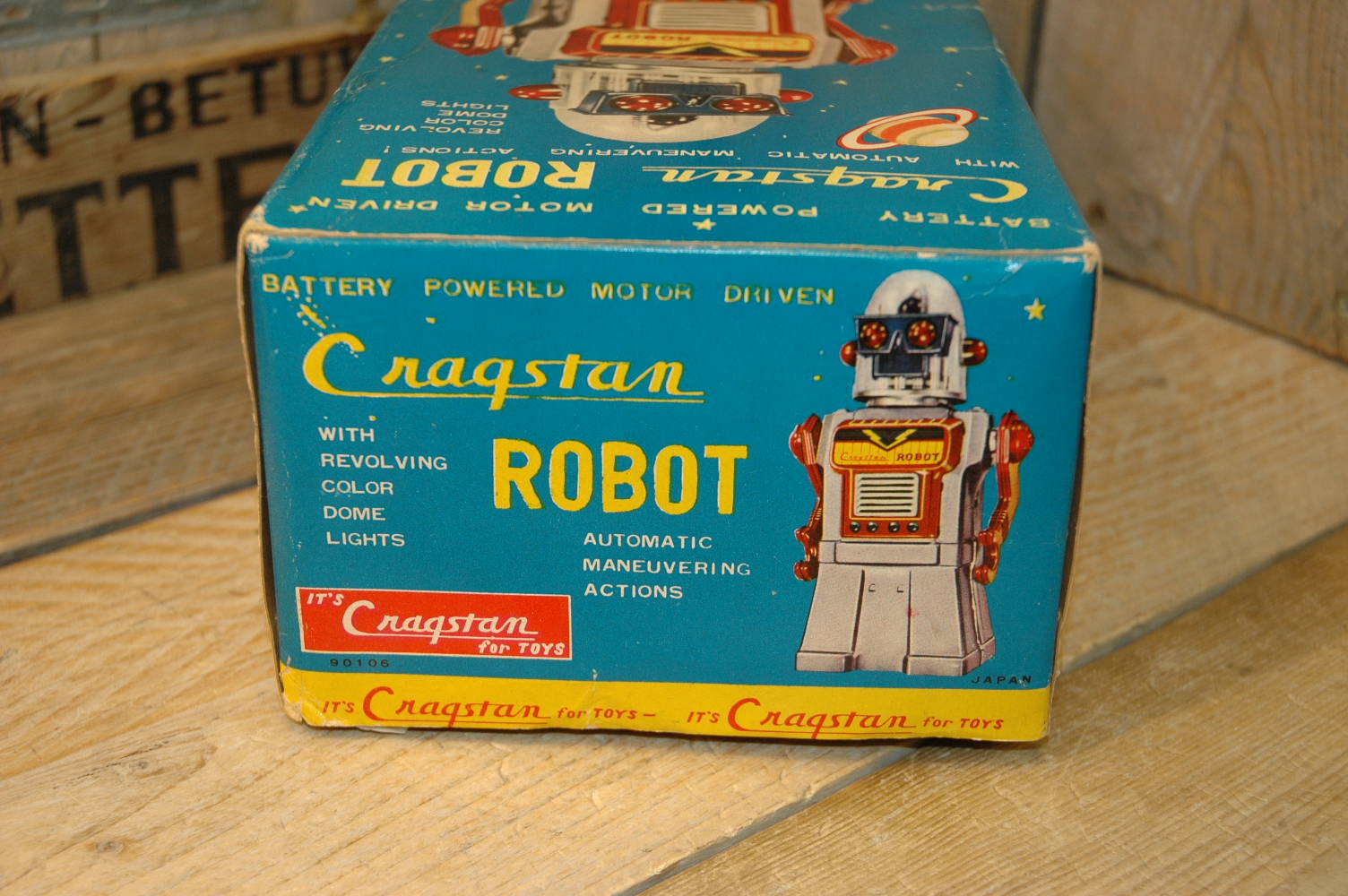 Cragstan – Robot.
Mr Robot is probably one of the most iconic robots from the sixties and for some reason they are very hard to find in perfect condition. I found this example in Germany where it was brought to me by a good collector friend.
Made in the early sixties in Japan for Cragstan this Robot was made in 3 different color variations, red, grey and white. where red is the most "common" color, white is the hardest to find along with grey in the middle This amazing Grey Robot is made out of tin and is battery operated. The robot takes 2 D-Cell Batteries. In action the robot hoovers around with mystery bump and go action, swinging arms and swiveling light in his head, the robots "brains"
I can be short about the condition of this example… Excellent to Near mint  Robot with a fantastic original near mint box.
The robot is simply in perfect condition and works like new. The only thing to mention is a small crack in the dome, hardly visible but its to be mentioned. Further the robot is the best grey example i have seen in the past 10 years ! ( only had 2 in that time period hahaha ) works fine and strong.
The box is original and besides some wear at the corners in fantastic near mint condition. I doubt if you will ever see a nicer example of this box…
Plz make no mistake here.. this grey example is rare and scarce and very seldom shows up in this condition !
Extremely hard to find in this near mint condition
CFP: Contact me For Price at boogo.nl@gmail.com