Project omschrijving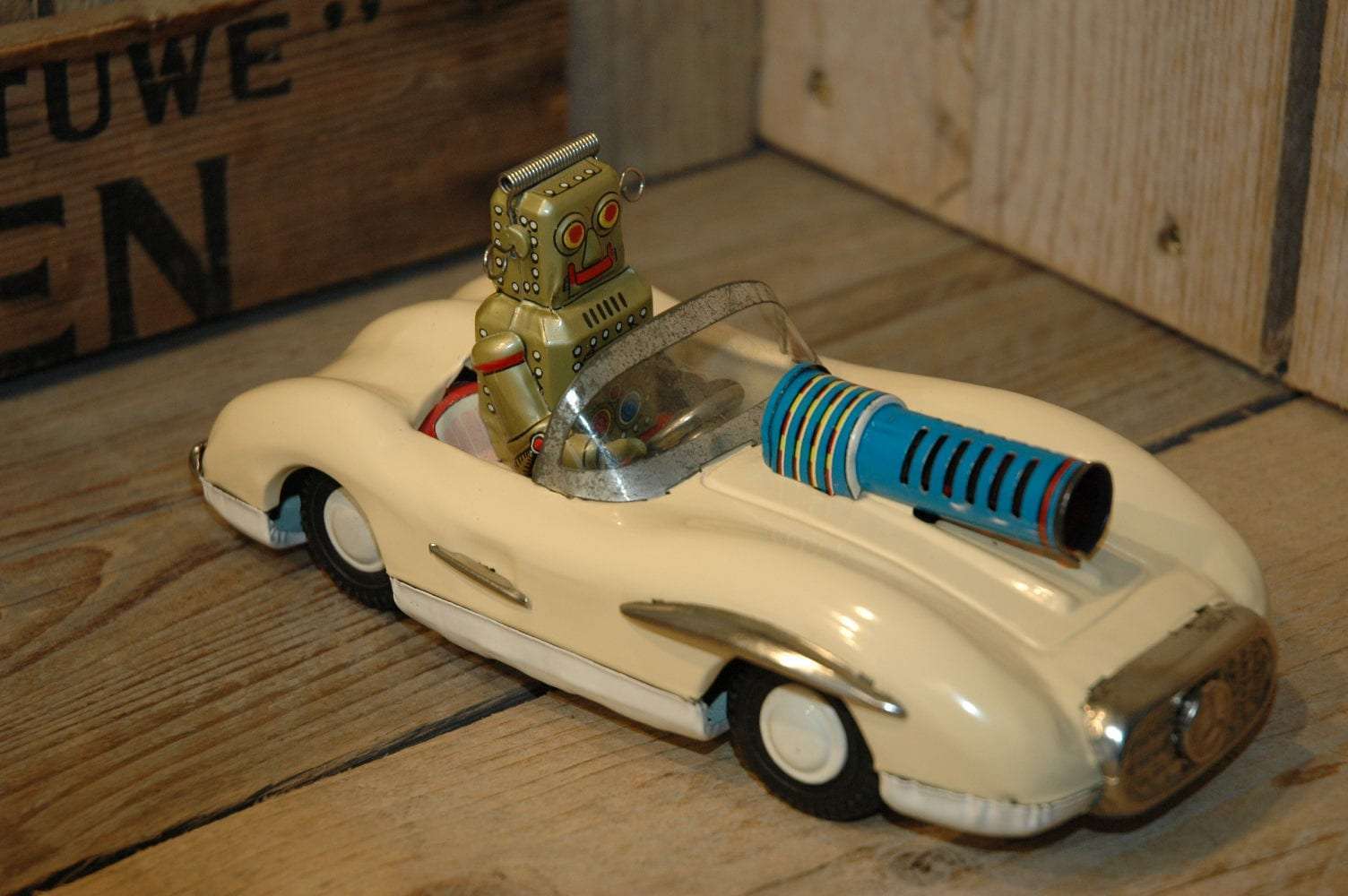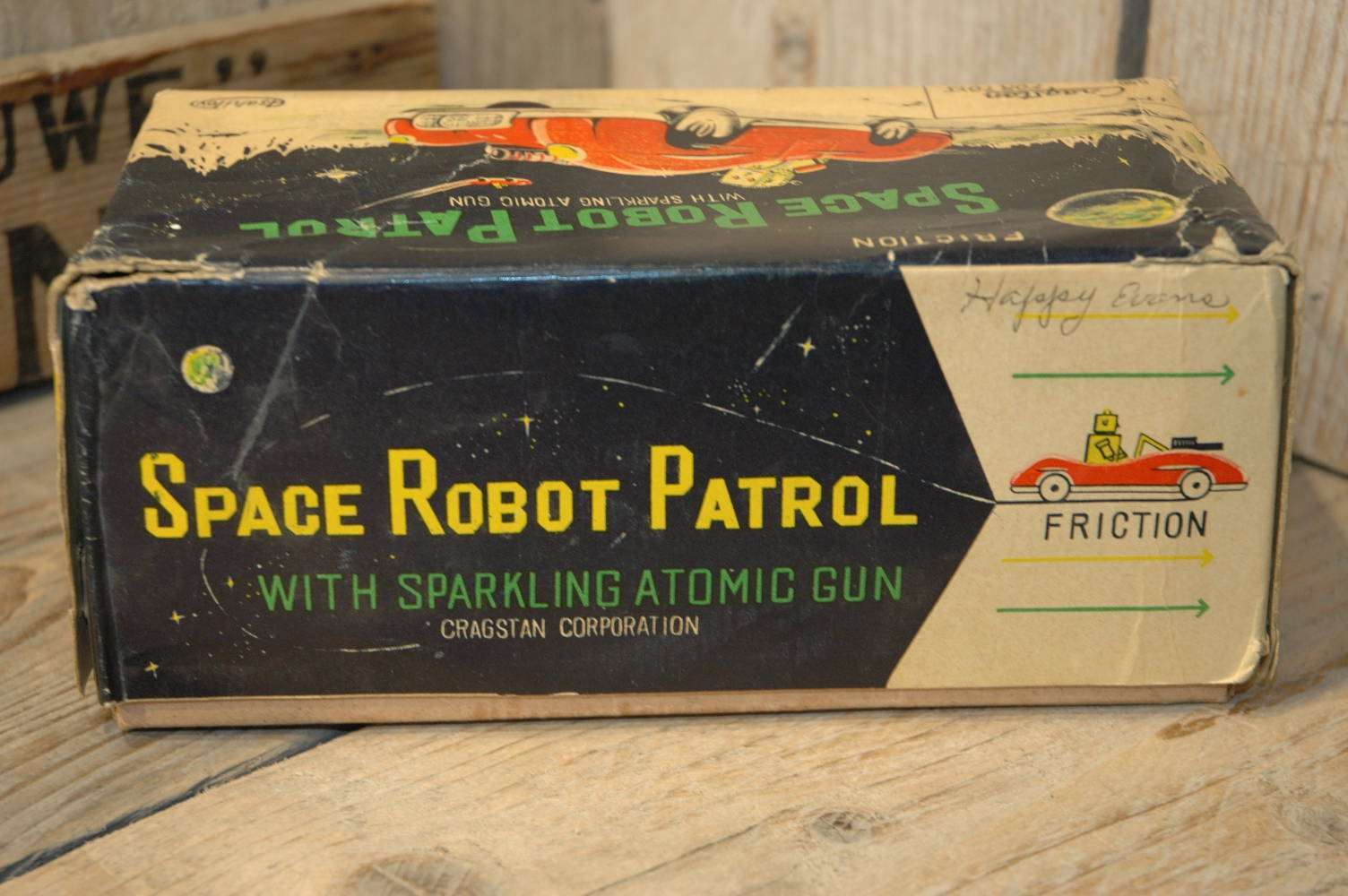 Cragstan / Asahi Toy – Space Robot Car
With Cragstan as american importer on the box, this car was in fact made by Asahi Toy in Japan in the early sixties. Made in several variations and color schemes. In action this car is powered by a friction motor with awesome car sound, and sparks under out the gun in front of the car, all driven by a lithoed robot.
This Robot Car / Mercedes 🙂 is one you wont see to often in the open market WITH original box. The box is what makes this special car even more special, the artwork is really beautiful and shows the robot driving his car on a planet in a galaxy far far away.
If found the car recently in an old toyshop in Italy along with several other spac toy related items. The car is old stock and has never been played with. Near mint to mint condition, no need to ever upgrade this one. The box has some shelf wear and some tears in the corners but is complete and original, excellent box.
Rare and scarce combination, Robot Space Car with Original box, Hard to find Toy.
CFP:  Contact me For Price    at     boogo.nl@gmail.com