Project omschrijving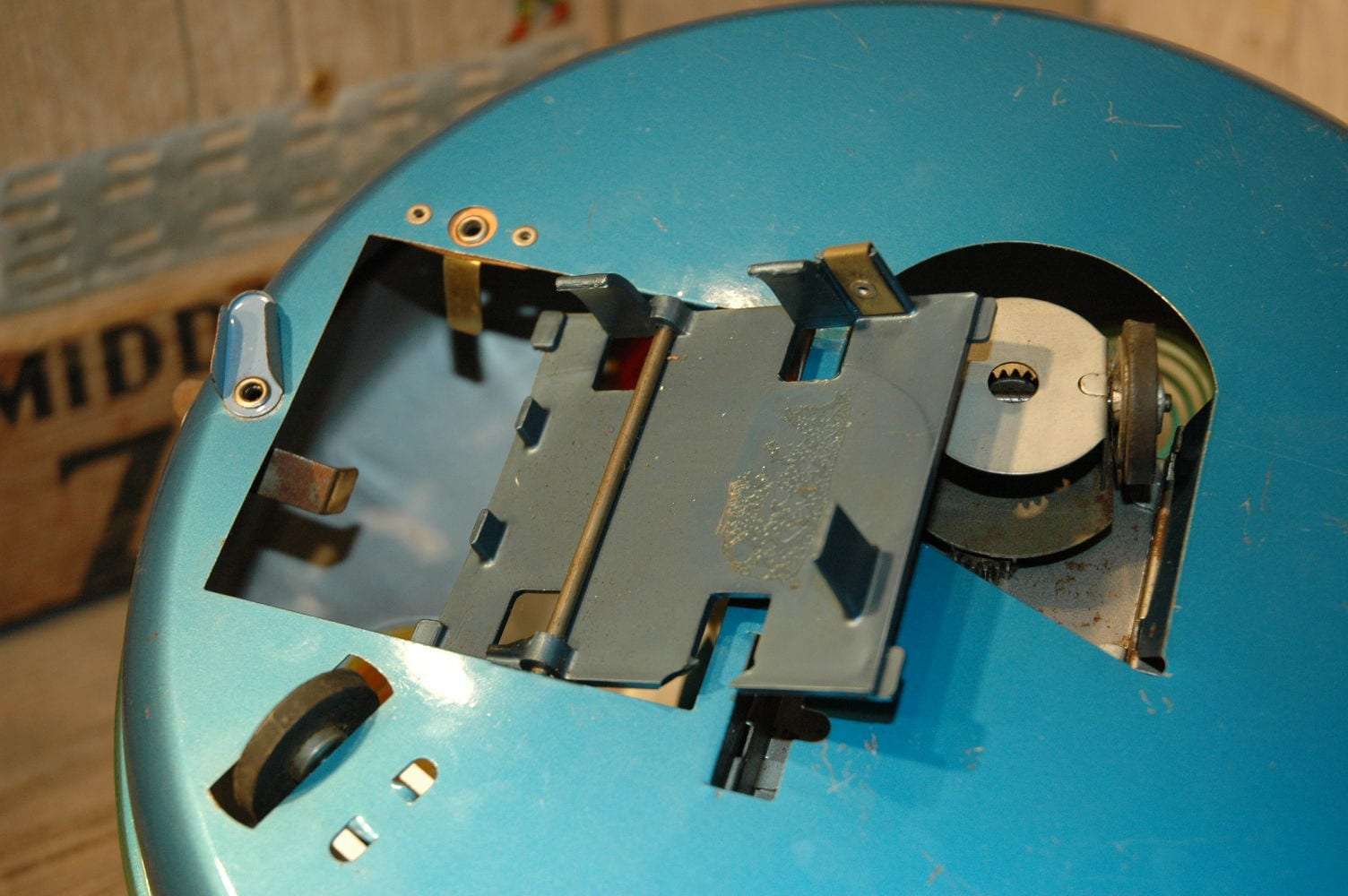 CHR – Soucoupe Volante Electrique XX-61

Because there was a time that France did not allow any foreign toys into their country, they had to make things themselves. While the whole world was flooded with space toys, robots and flying saucers it was impossible to find then in France. Everything that had to do with space was produced in France and this CHR Flying Saucer ( soucoupe volante ) is a perfect example of that.
The saucer was build in France in the mid 1960`s. They only had to look to Japan et voila, a French Flying Saucer was born, the XX-61
In action this saucer moves around with Mystery Bump and Go action. There is an astronaut in control and the dome has a special tool with 2 antennas. There is space noise and blinking lights.
The condition of this saucer is in excellent and played with condition. The dome is clear and has no cracks. The white rubber ring that keeps the top and bottom together has been replaced because it was totally dried out and fell apart in pieces. Both antennas at the top of the dome are original for this saucer.
The toy is in working order but you need a flat 4.5 volt battery to get it going.  One of the four tabs that must keep the battery in place is broken and missing.
Because these saucers were only build for the French market they are very scarce today. It were expensive toys and not much seems to have survived the time. I never saw this saucer before in the open market.
A very rare toy, scarce to find in any condition. a MUST have for any Robot and Spacetoy Collector.
CFP:  Contact  me  For Price at      boogo.nl@gmail.com