Project omschrijving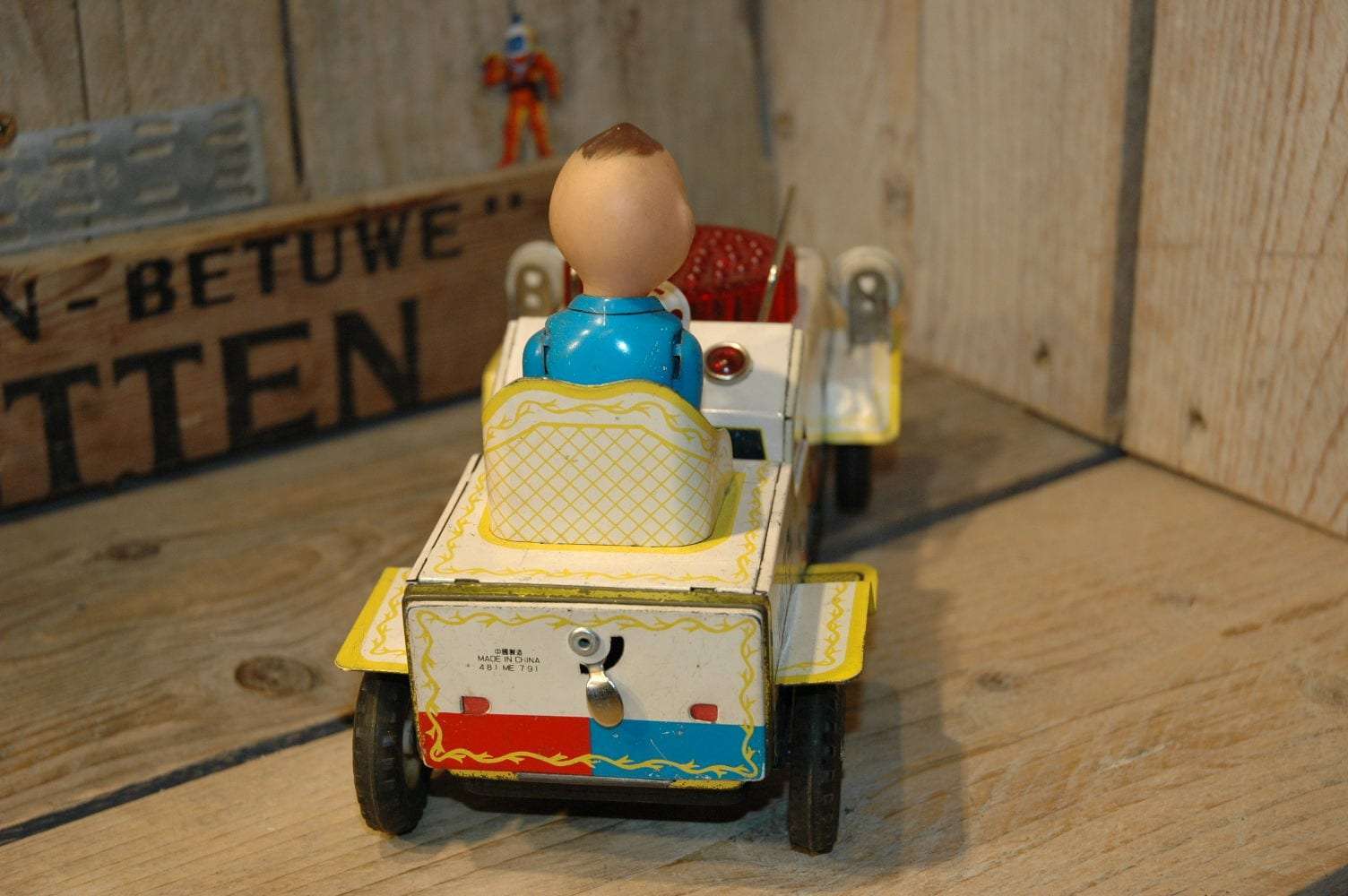 China – Sparkling Car ME – 791
When I read the discussion about this space toy on a board, everybody there seems to have overlooked ONE thing: this car is driven by an ALIEN 🙂 !!
A car with an working atomic engine, space litho on the side panels and an alien in control.. well… all is there…Can it become more spacy than this 🙂
I really have no idea what the chinese were thinking when they choose a driver for this sparkling spacecar but man… its ugly :-), it's even so ugly that you will never forget this toy and it fits perfectly between the other alien monsters on my shelf 🙂
The car was made in the early sixties by an unknown manufacturer in China. With mystery bump and go action, lights in the control panel, atom light in the engine room and space sound, all driven by China`s most ugly alien they could come up with 🙂
what remains however is one of the most rare and scarce space toys that china EVER produced !! This seldom seen sparkling car is rare and scarce and demanded extra ordinary high prices in auctions over the years…
The condition is excellent, complete and perfectly working, only flaw is the missing box….
CFP:  Contact me For Price       at       boogo.nl@gmail.com