Project omschrijving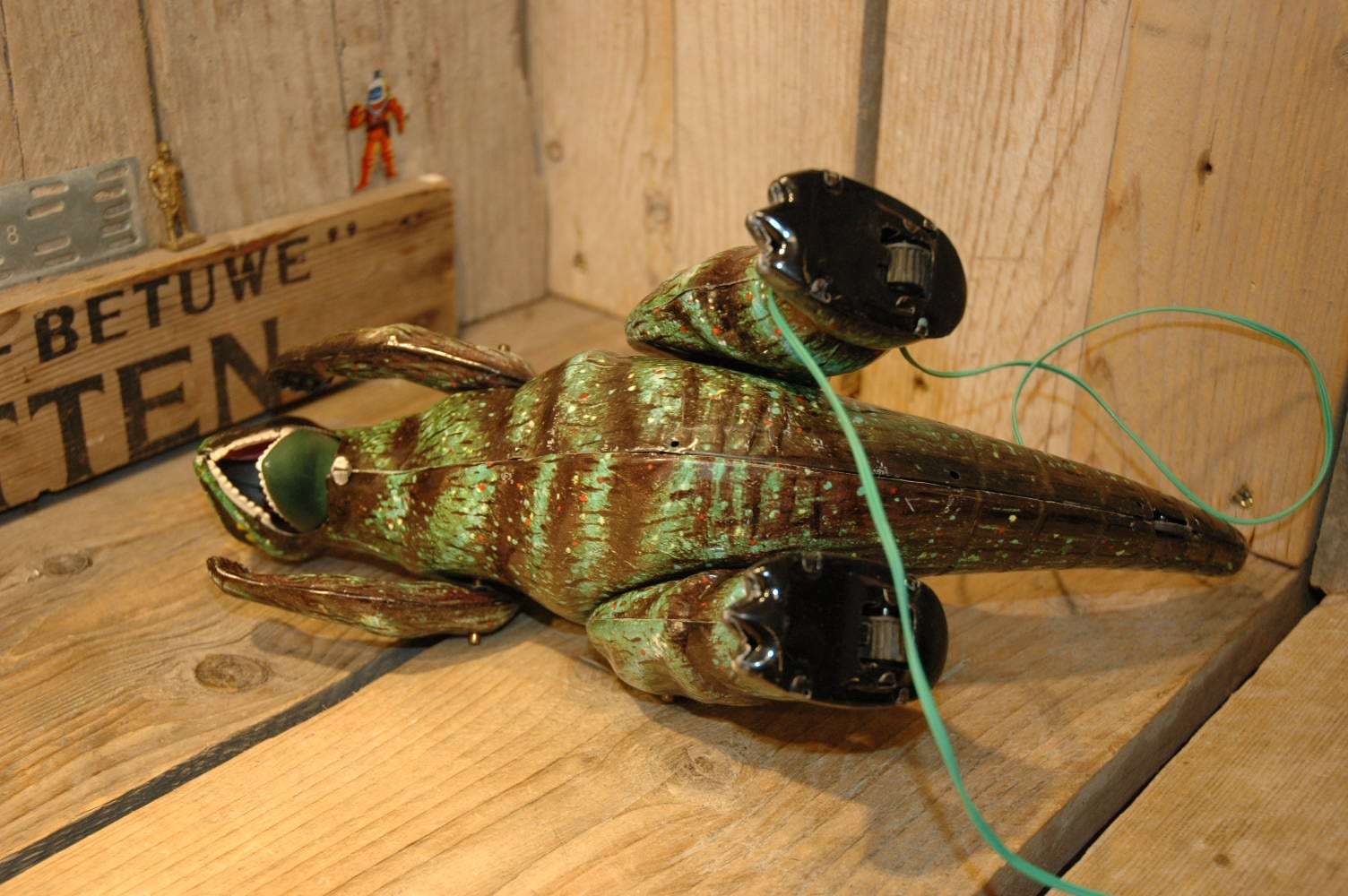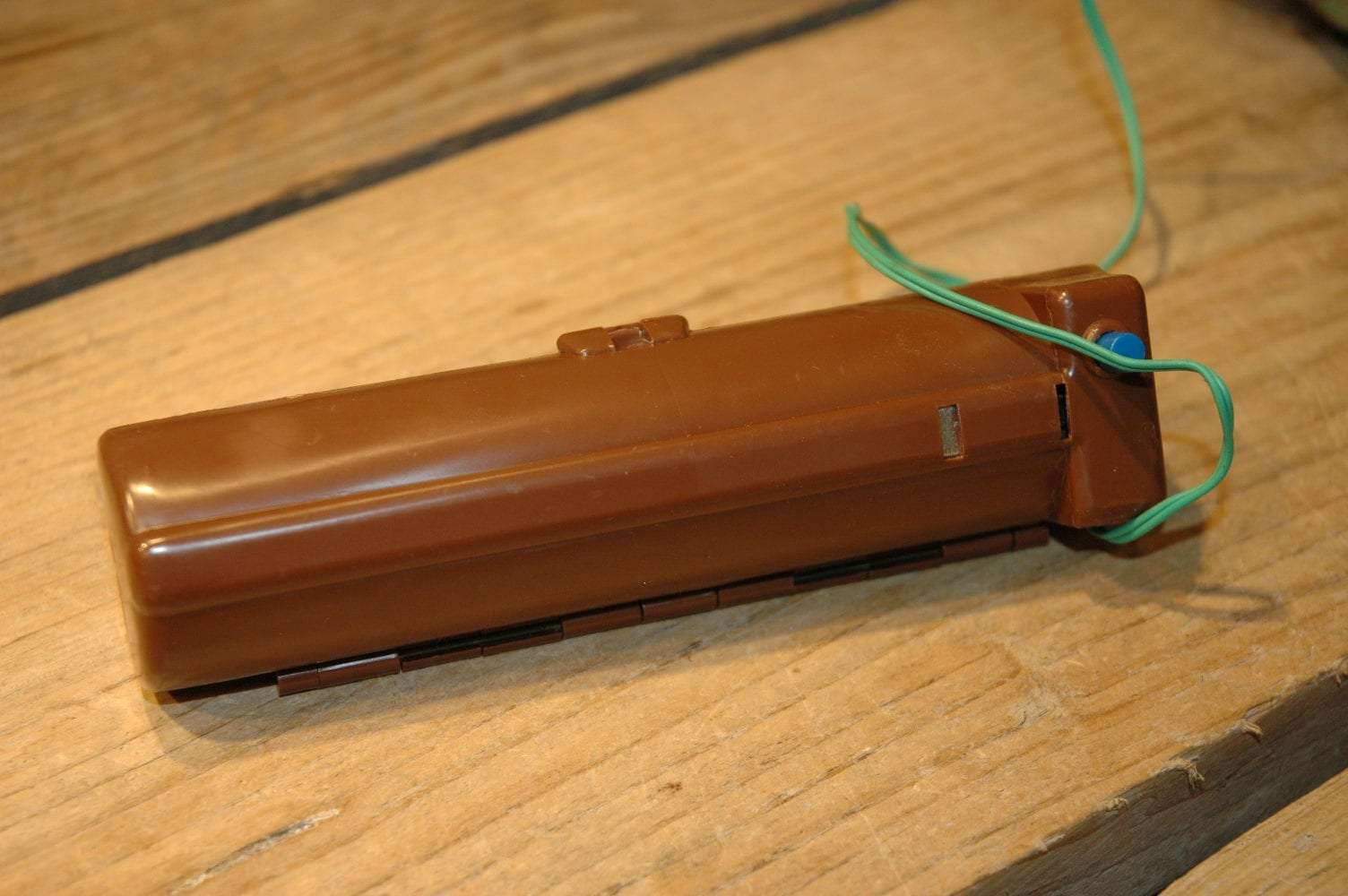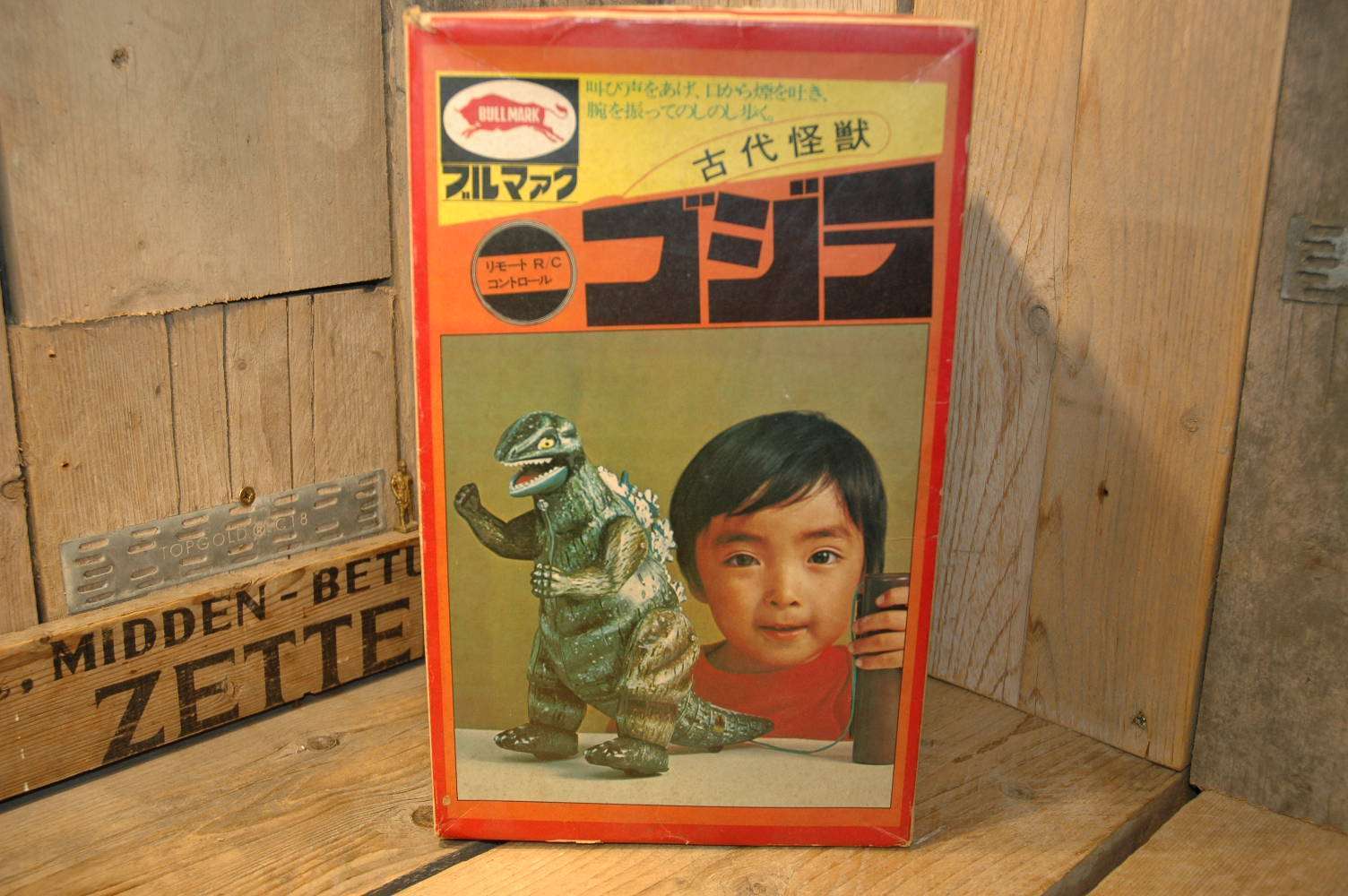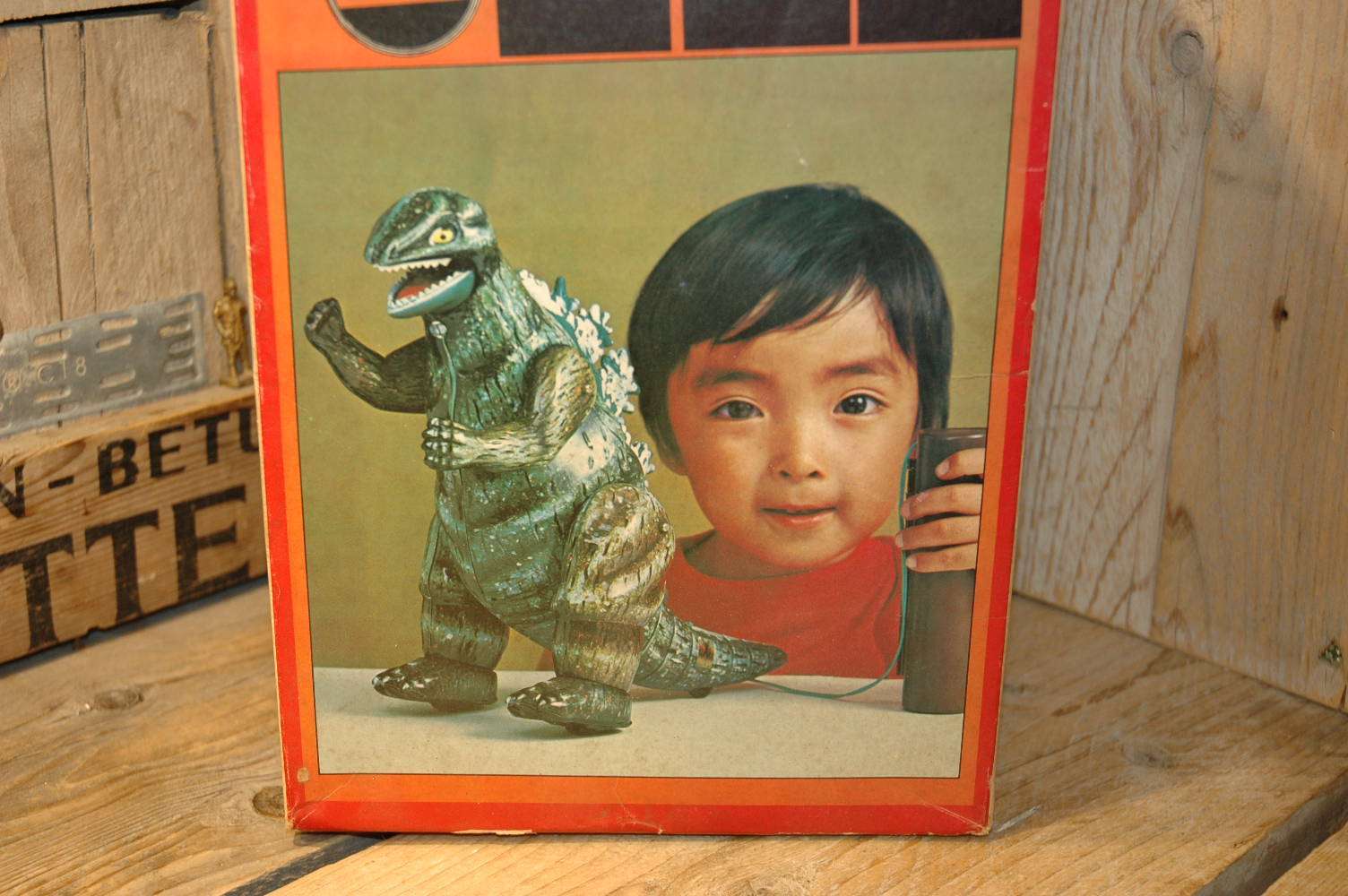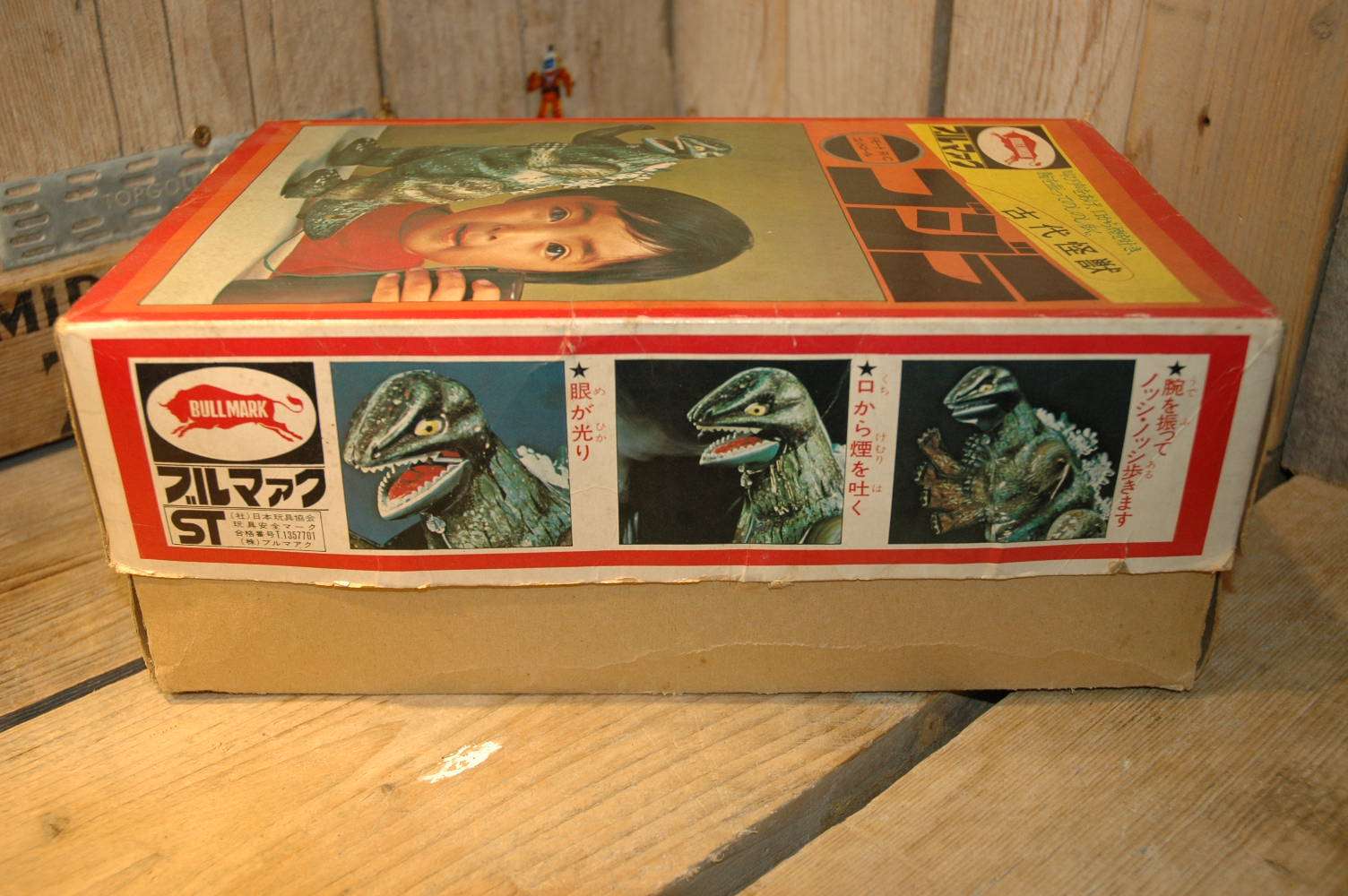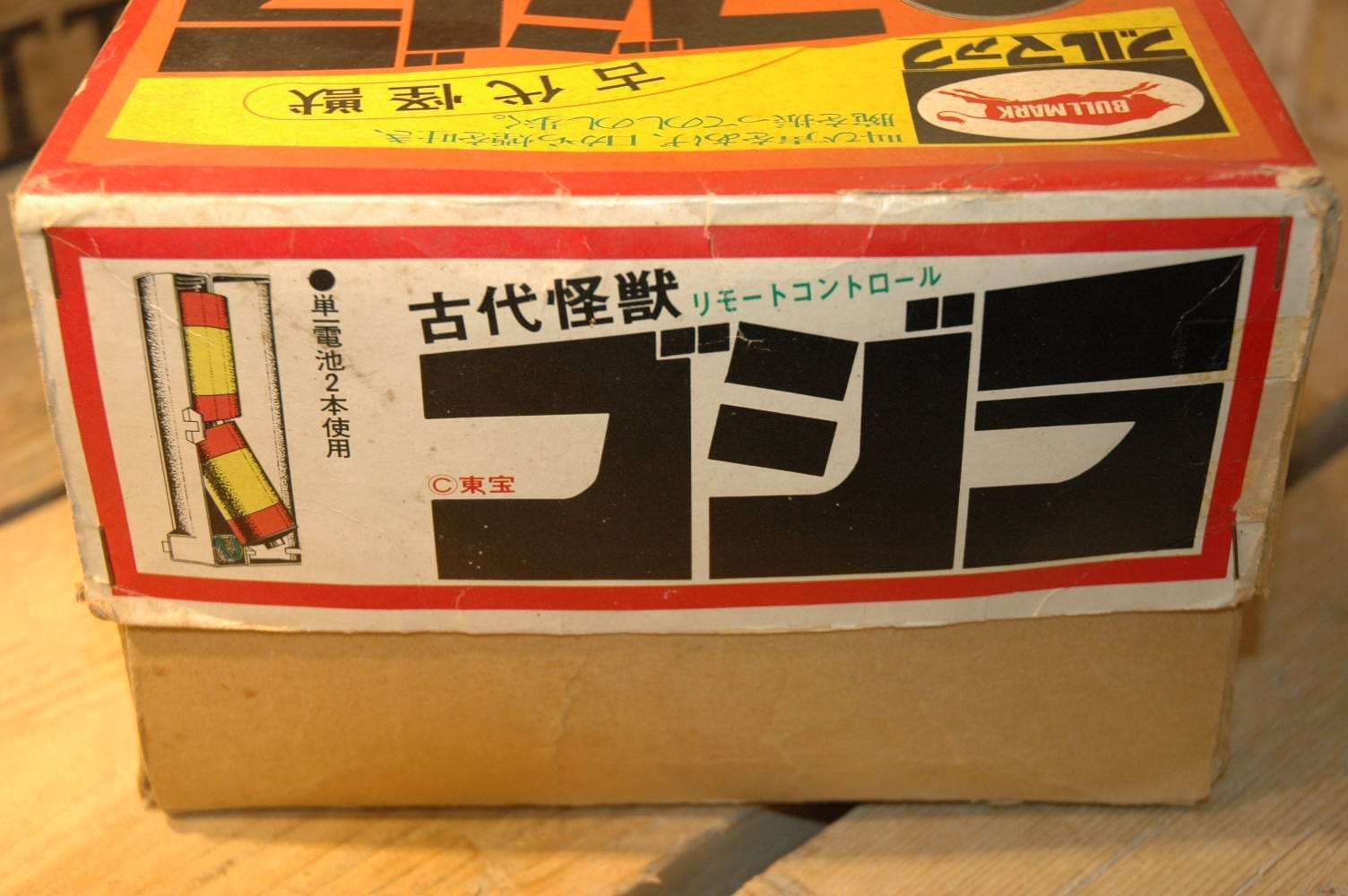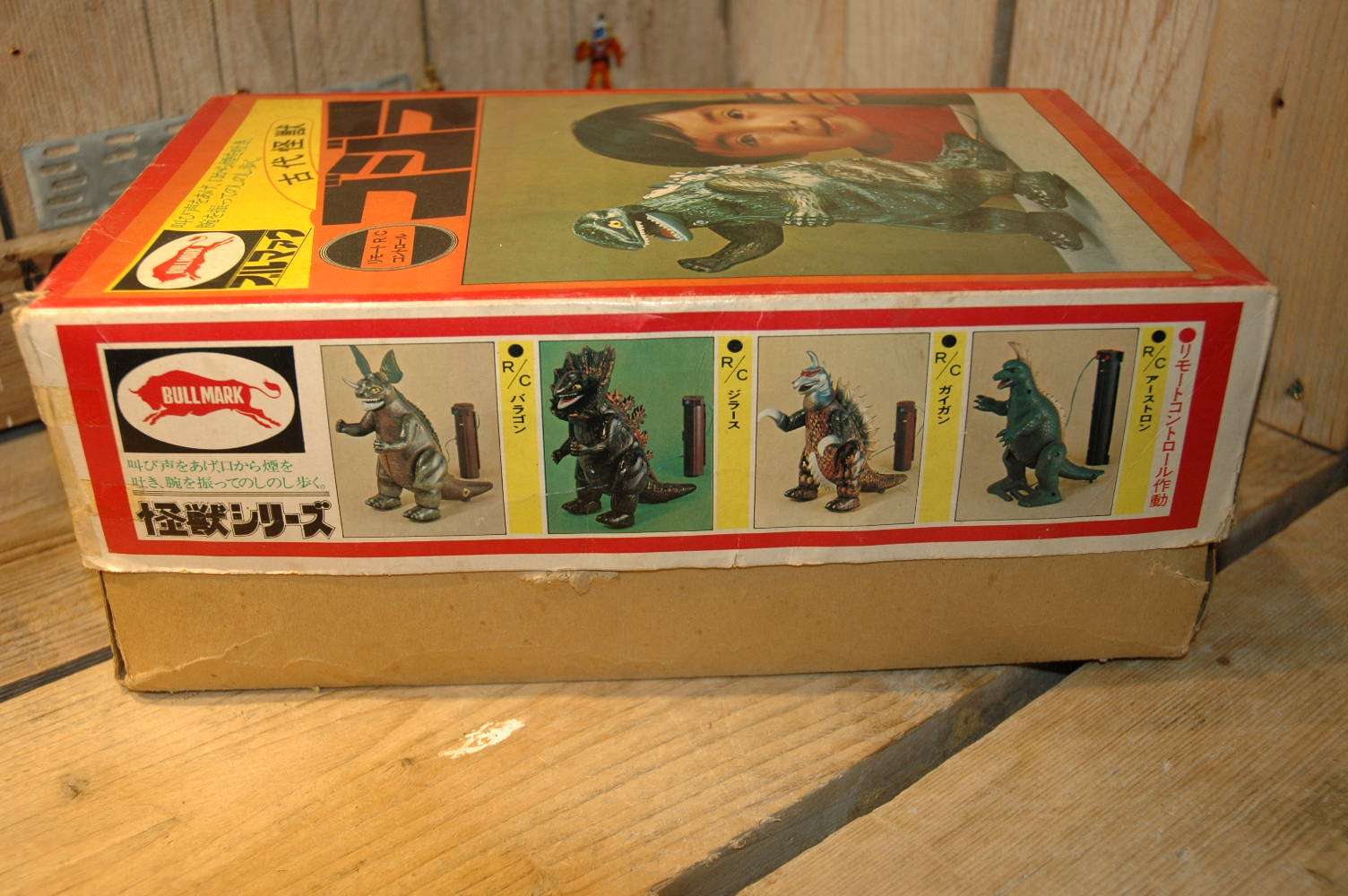 Bullmark – Godzilla
Robots and Spacetoys… but there is more to discover and I realized this when I found this awesome tin / battery operated toy: Godzilla. Made in Japan by Bullmark in the late sixties. This imposant battery operated toy is made out of lithographed tin. Both the box as the toy are out of this world, amazing how that Japanese boy is pictured….
The Godzilla walks forward with waving claws, screaming like a T-rex and opening / closing mouth with light and smoke, all powered by a remote control that takes 2 c-cells by the way.
The condition is near mint and so is the box, no flaws to mention other than that the plastic battery unit has some previous repairs, it shows some cracks at the front side where the buttons are located.. The toy works fine and strong as the day it was made.
Bullmark made some other variations as well but this example with this box is difficult to find, rare and extremely scarce toy.
Not a robot this time but I can assure you, it fits PERFECTLY in a robot and space toy collection… Finally some real competition for my robots on the shelves 🙂
CFP: Contact me For Price     at      boogo.nl@gmail.com