Project omschrijving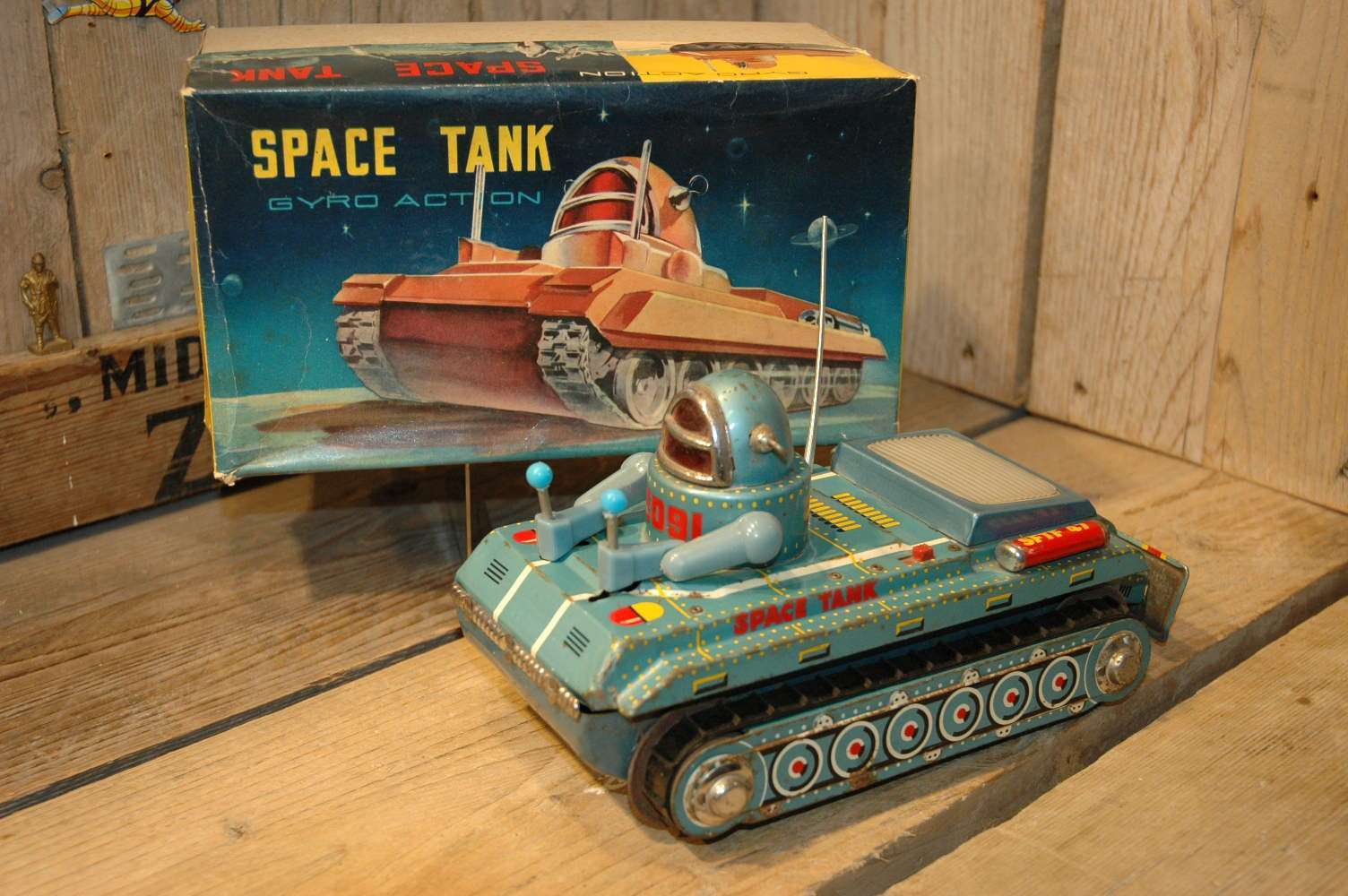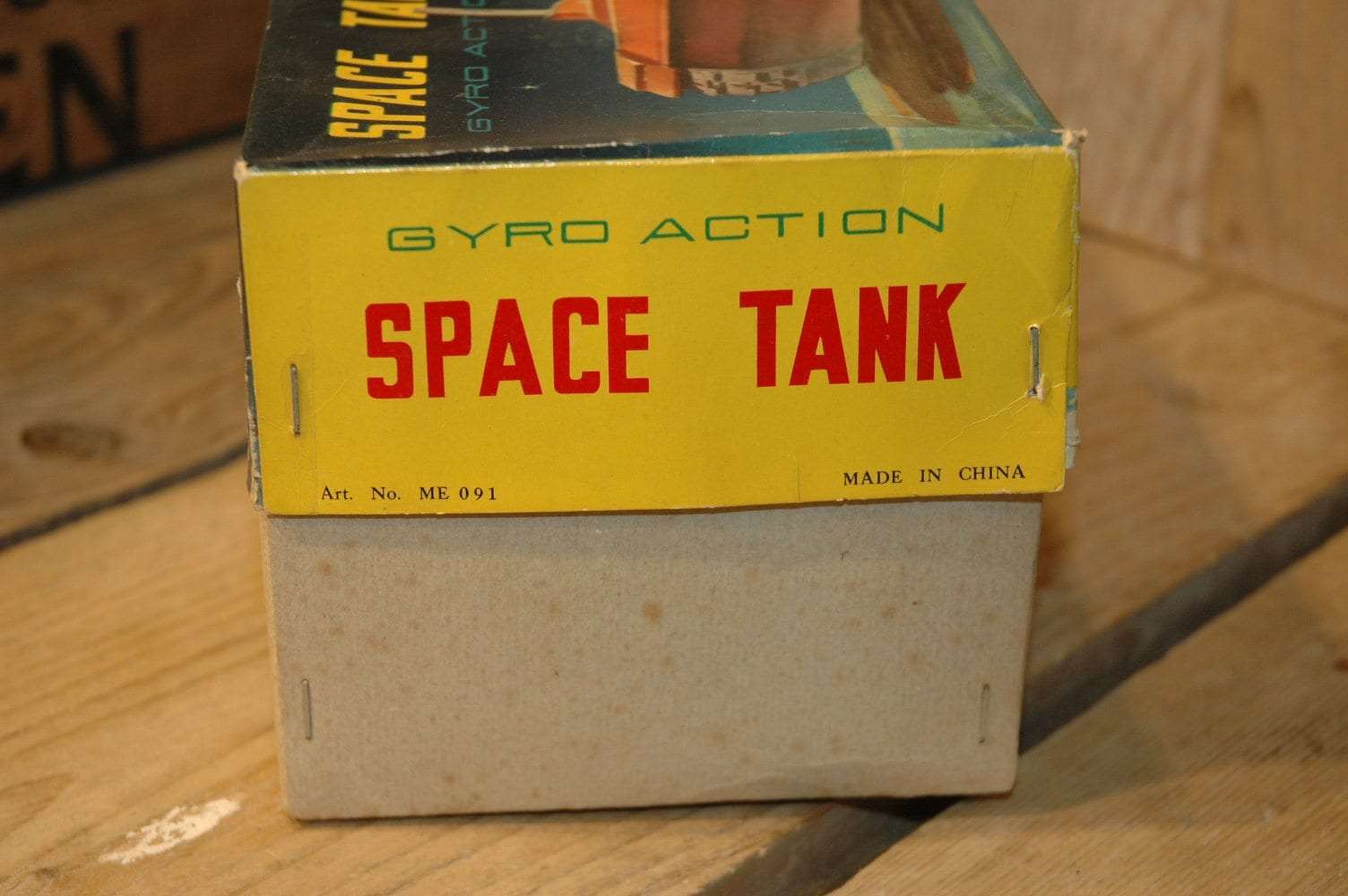 Beijing Toy No.1 Factory – Space Tank  Salesman Sample
When you collect these cool Chinese Space Tanks you will notice immediatly that you have NEVER seen this variation before !!
The reason for this is quite simple.. this example is a rare salesman sample and only a few of these were made in this color and litho variation.  Its the Chinese Holy Grail in collecting these Tanks.. !
I found this example in Belgium some years ago. I also found there a purple salesman sample. A year later I stumbled on this one.. just even cooler than the purple one.
For chinese toys its most of the time even unclear who made them so history about these is hard to find. The previous owner pointed me on this tank and told me he found it in Greece long time ago. Along with the purple one, this tank was used as salesman samples. Later production versions came in different litho and colors but this color and litho never showed up on the production line.
The condition of this salesman sample is very good the toy has some wear and corrosion spots but overall condition is very nice. It works fine and strong. I added an original antenna that i took from a green one and also added a box to make the tank complete for my own collection.
I am aware of ONE other example but thats about it. Extremely Rare and Scarce Space Tank, Made in China as a salesman Sample. Unique piece of Chinese Toy History !
CFP: Contact me For Price      at      boogo.nl@gmail.com