Project omschrijving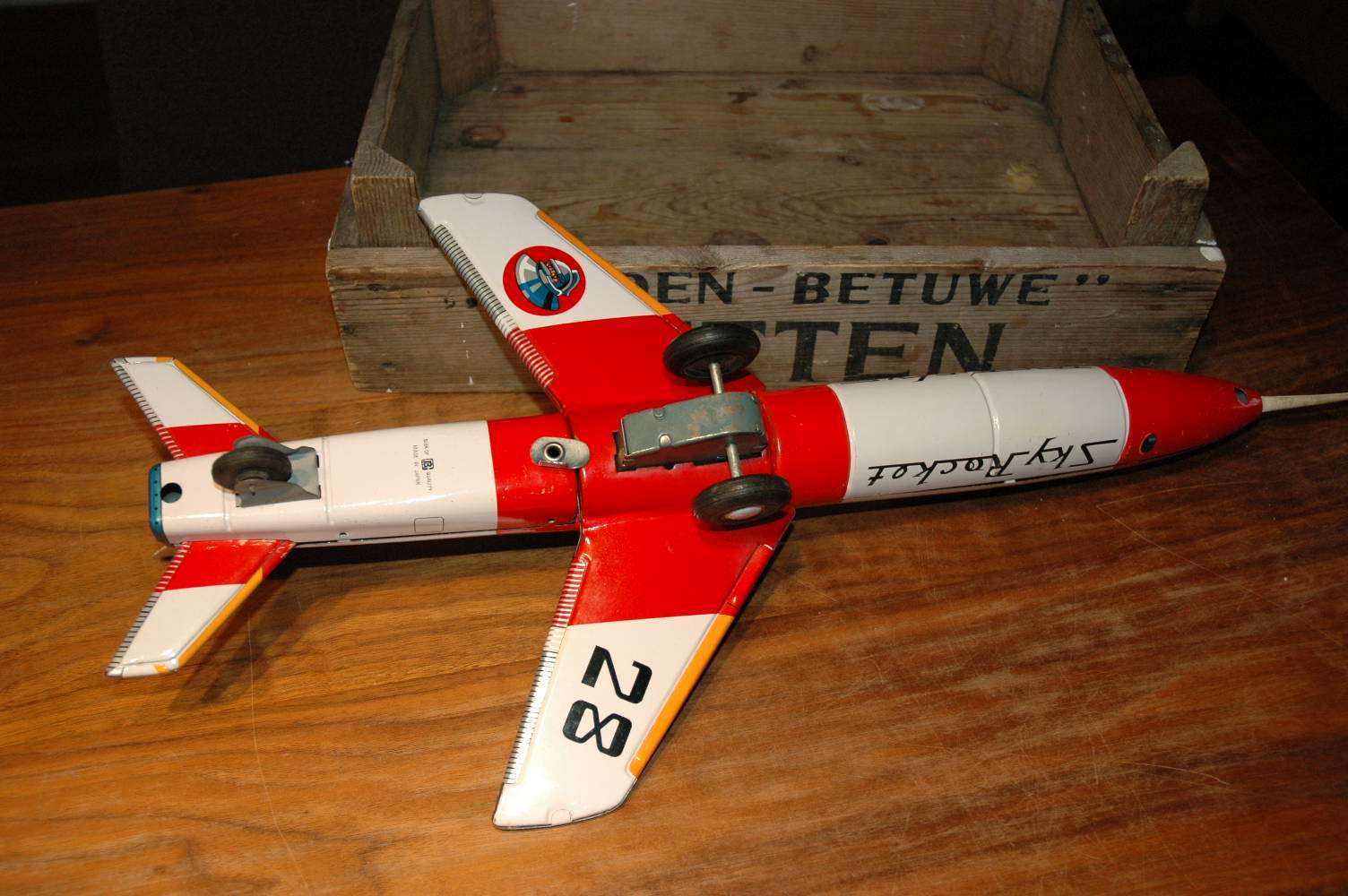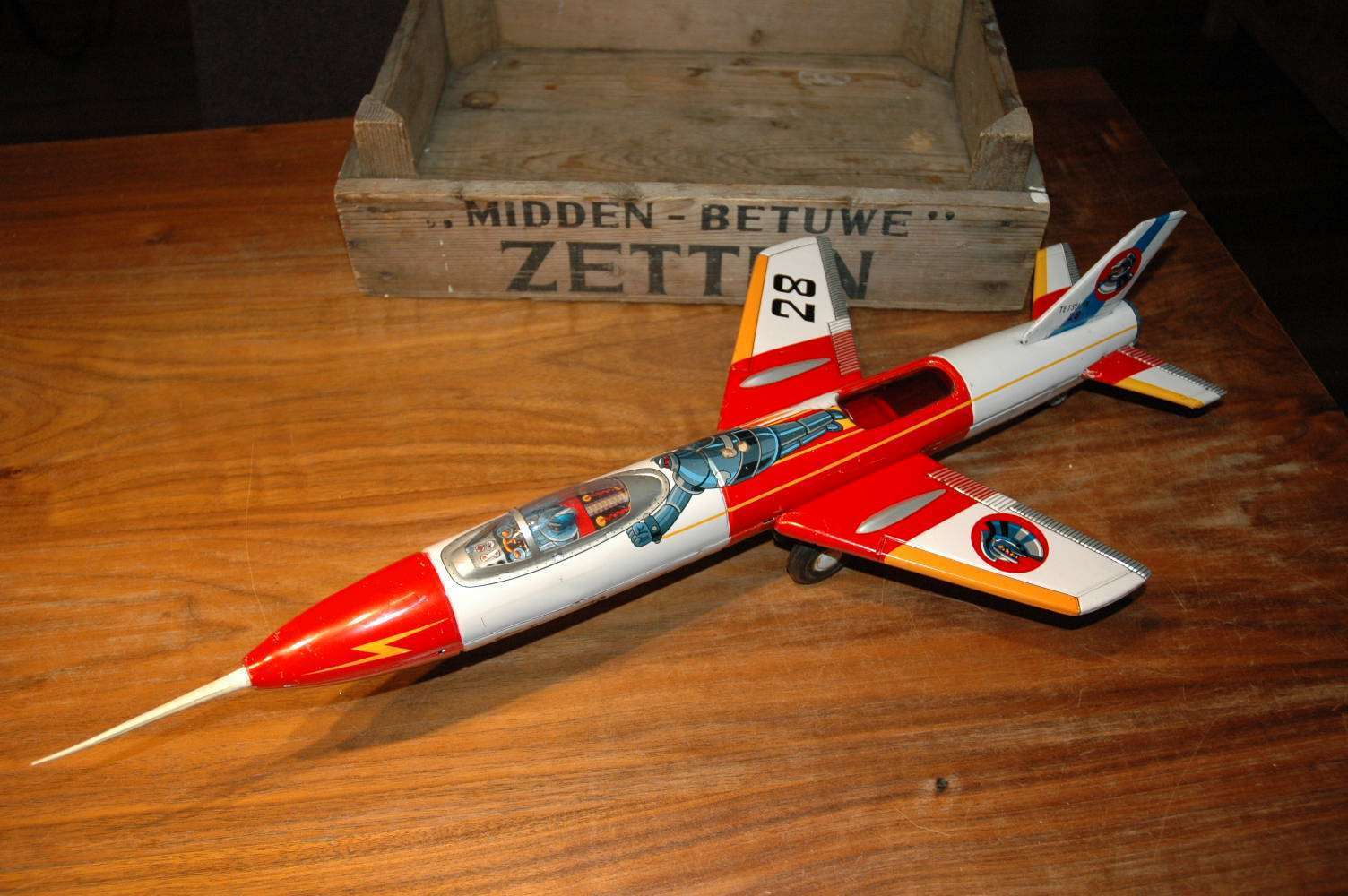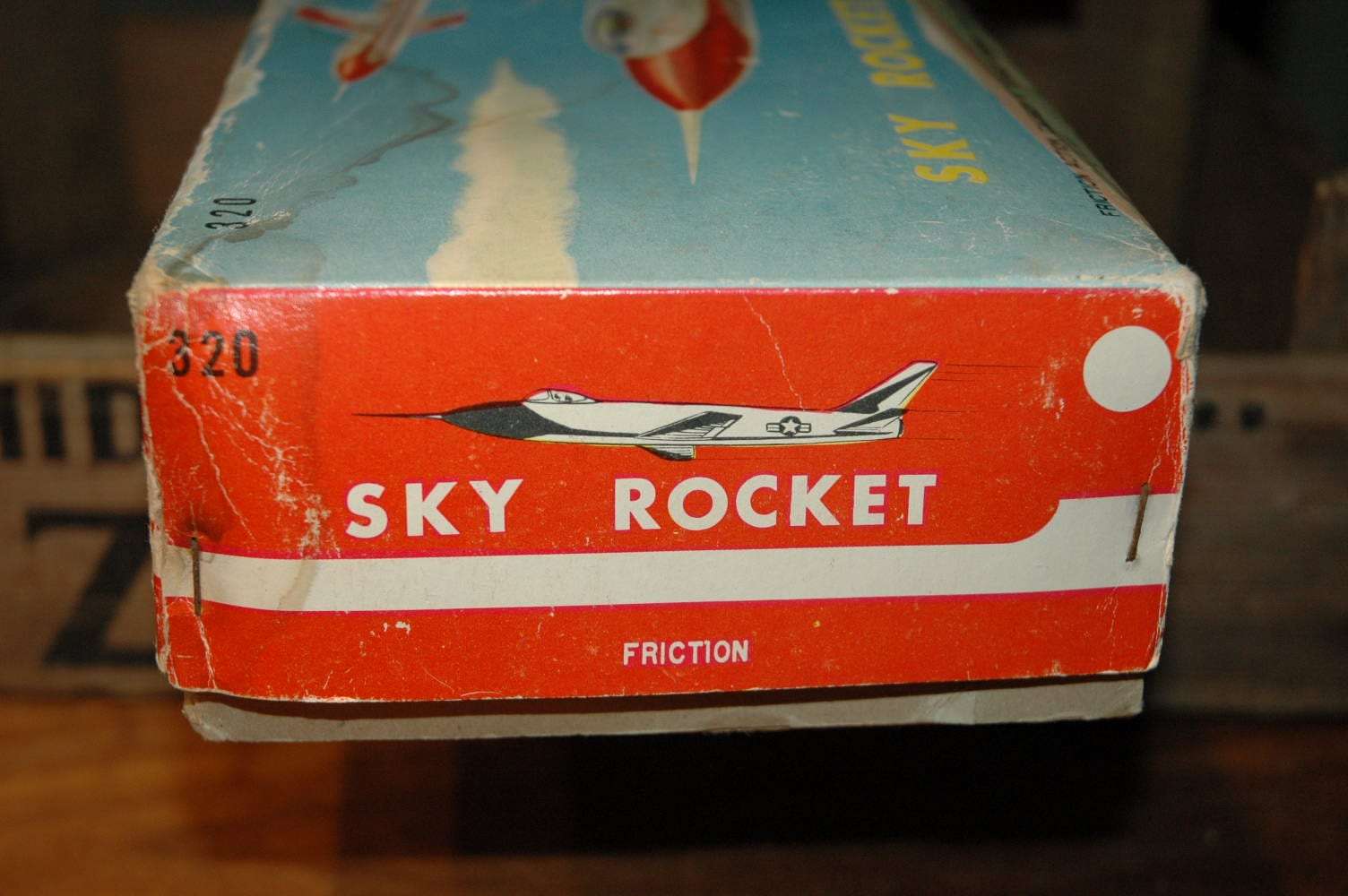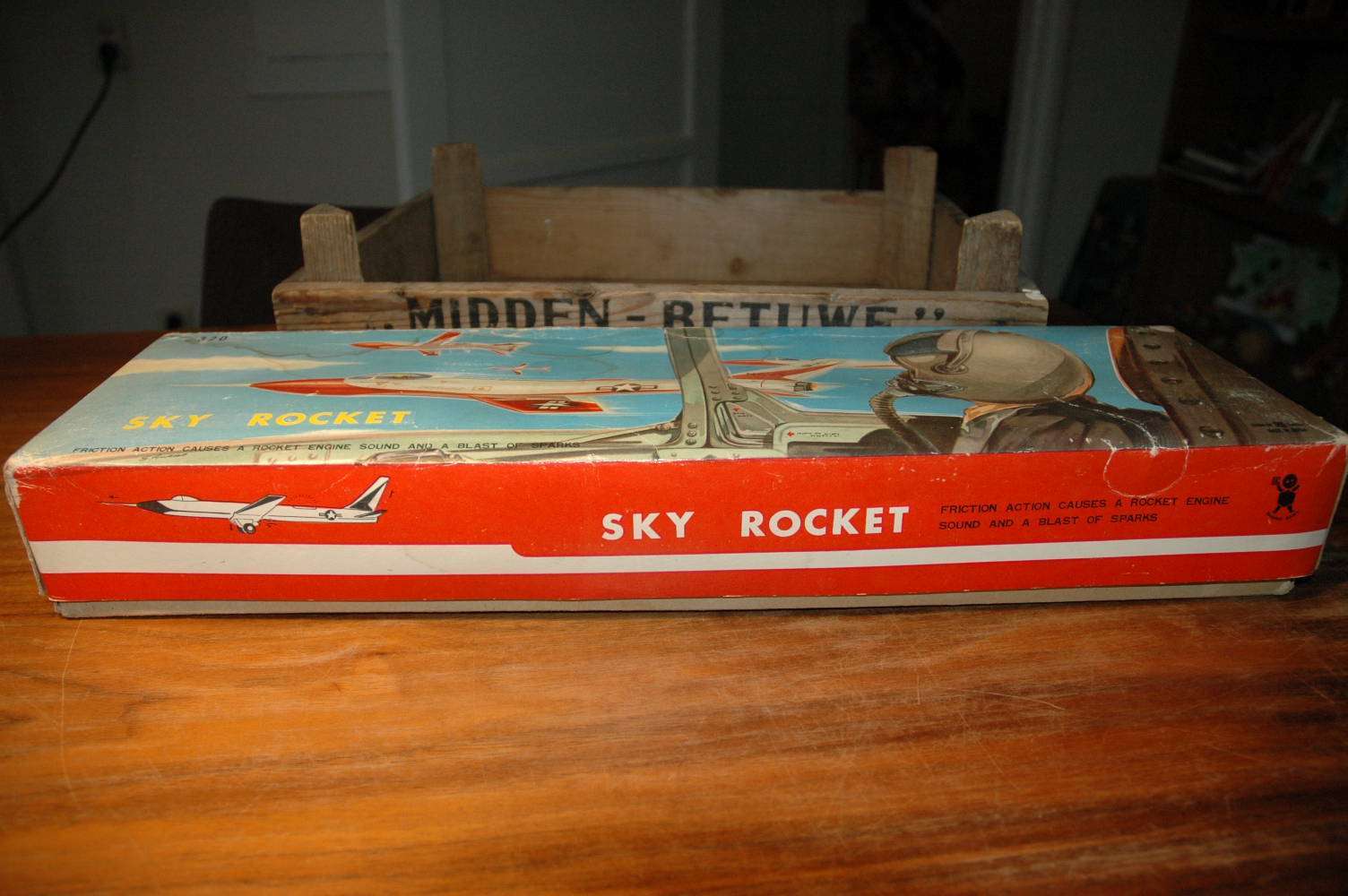 Bandai – Tetsujin 28 Sky Rocket
During the final days of World War II, the Japanese military is secretly developing a superweapon that help save the Japanese Empire. After twenty-seven failed attempts, Dr. Kaneda completes a three-stories high, remote-controlled robot. The robot is officially named Tetsujin 28-go. The war, however, is already over, and Dr. Kaneda dies of heart failure shortly after completing Tetsujin 28. Rather than becoming the military's key weapon, Tetsujin 28 is given to Dr. Kaneda's ten-year-old son, Shotaro. Under the Shotaro's control, Tetsujin is put to work stopping criminals and enemy robots.
This Tetsujin 28 Rocket was made in Japan by Bandai in 1966. A great lithographed rocket that normally never shows up in the open market but what is more strange is that whenever it shows up, its always without the original box. Not this one…. I was finally able to lay my hand on a complete example WITH the original box !!!! really a very rare find !!  The toy was stored away on an attic and was simply forgotten for many many years. Only some water damage was caused but nothing really serious.
I can be pretty short about the condition of the rocket. Its near mint and I even doubt the toy has been played with much. All complete, original, no cracks or flaws, rust or whatever and the rocket still works perfect. Even the original nose of the rocket is present.  The box is in  very good condition. It even has one of the original inserts. There are some water stains but thats all there is to mention.
Again a toy that never shows up in this combination in the open market, both the box as the rocket are very scarce. Probably the last time you will ever see this combination for sale for a VERY long time !!    Rare and Scarce toy !!
CFP:  Contact me For Price     at     boogo.nl@gmail.com