Project omschrijving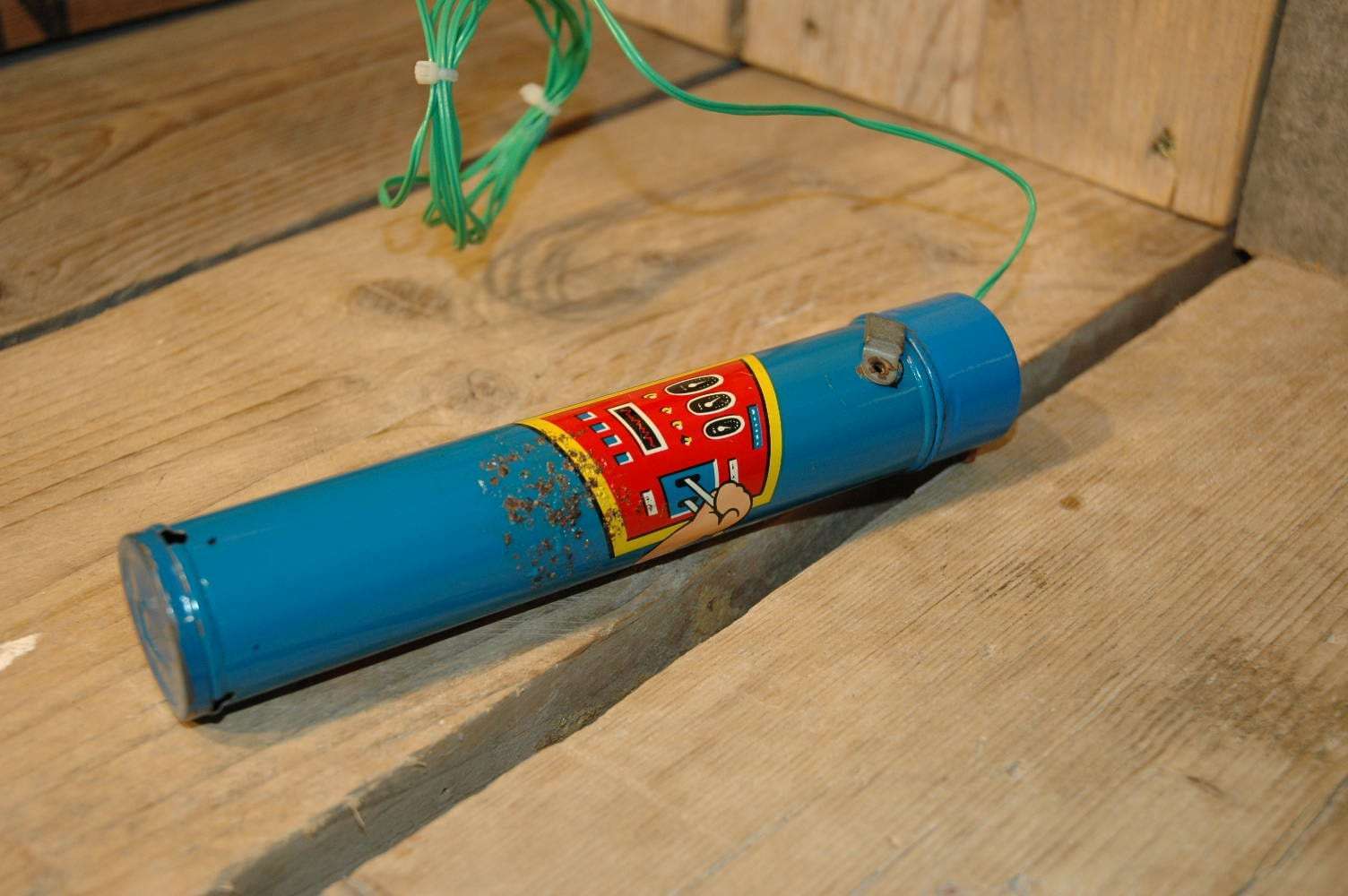 Bandai / SKK – Astroboy
If there is one toy that I have owned in the past few years that should belong into a museum than this is the one !. The changes to find this toy complete in working condition is close to zero !. Before I go on let me first share some information about astroby:
Astro Boy is a science fiction series set in a futuristic world where robots co-exist with humans. Its focus is on the adventures of the titular "Astro Boy" (sometimes called simply "Astro"), a powerful robot created by the head of the Ministry of Science, Doctor Tenma, to replace his son Tobio ('Astor' in the 1960s English dub; 'Toby' in the 1980s & 2004 English dubs), who died in a car accident. Dr. Tenma built Astro in Tobio's image and treated him as lovingly as if he were the real Tobio, but soon realized that the little robot could not fill the void of his lost son, especially given that Astro could not grow older or express human aesthetics (in one set of panels in the manga, Astro is shown preferring the mechanical shapes of cubes over the organic shapes of flowers). In the original 1960 edition, Tenma rejected Astro and sold him to a cruel circus owner, Hamegg.
After some time, Professor Ochanomizu, the new head of the Ministry of Science, noticed Astro Boy performing in the circus and convinced Hamegg to turn Astro over to him. He then took Astro as his own and treated him gently and warmly, becoming his legal guardian. He soon realized that Astro was gifted with superior powers and skills, as well as the ability to experience human emotions.
Astro then is shown fighting crime, evil, and injustice. Most of his enemies were robot-hating humans, robots gone berserk, or alien invaders. Almost every story included a battle involving Astro and other robots. Once, Astro actually took on the US Air Force, stopping it from bombing some peaceful innocent Vietnamese villagers (this was a time-travel episode, in which our hero went back from the 21st century to 1969).
There are several versions made of tinmade astroboys in the sixties but this example it to be known as the most rare and scarce version of them all. The action is one you have never seen before on tin robots and spacetoys. There is a special cord that you have to hang out between 2 points. On that cord you hang Astroboy. then fill the remote with 3 batteries and of he goes, flying in the air, forward and.. a clever mechanism makes him turn around and fly into the other direction, all with flashing lights in his head and tail section. It still amazes me how much effort was put into these toys those days, really impressive.
Astroboy is all original and in 100 % working order. ALL the original parts are there, the remote, wire, astroboy itself and even the cable to hang him on is original. Best of all, also the original box is present.
The condition of astroboy is excellent and he only shows some light playwear. There are 2 things to mention on this one, first the mechanism on astroboys back is loose from 2 tabs, therefore the mechanism slips. The toy must be opened to place the mechanism back in place into the holes of the tabs.. I dont want to open the toy for this, its in working order so i leave that to the new owner to decide. Further there is some corrosion in the battery box. The middle section ( the box takes 3 D-Cells ) shows some corrosion. its visible on the outside as well but it does not affect the toys function.
The toy is complete AND working !, complete with original wire to hang it on the ceiling, original remote AND original box !
The box is excellent, has a small section missing in one of the sidepanels and has some inside taping to prevent it from further tears. Overall an excellent box with awesome artwork.  the bottom of the box shows a hole from a leaking battery.
This is really a museumpiece that you will never see again in your life in this complete condition in the open market. Its one of the most rare and scarce toys I ever had in my collection. !!!
CFP:  Contact me For Price     at     boogo.nl@gmail.com