Project omschrijving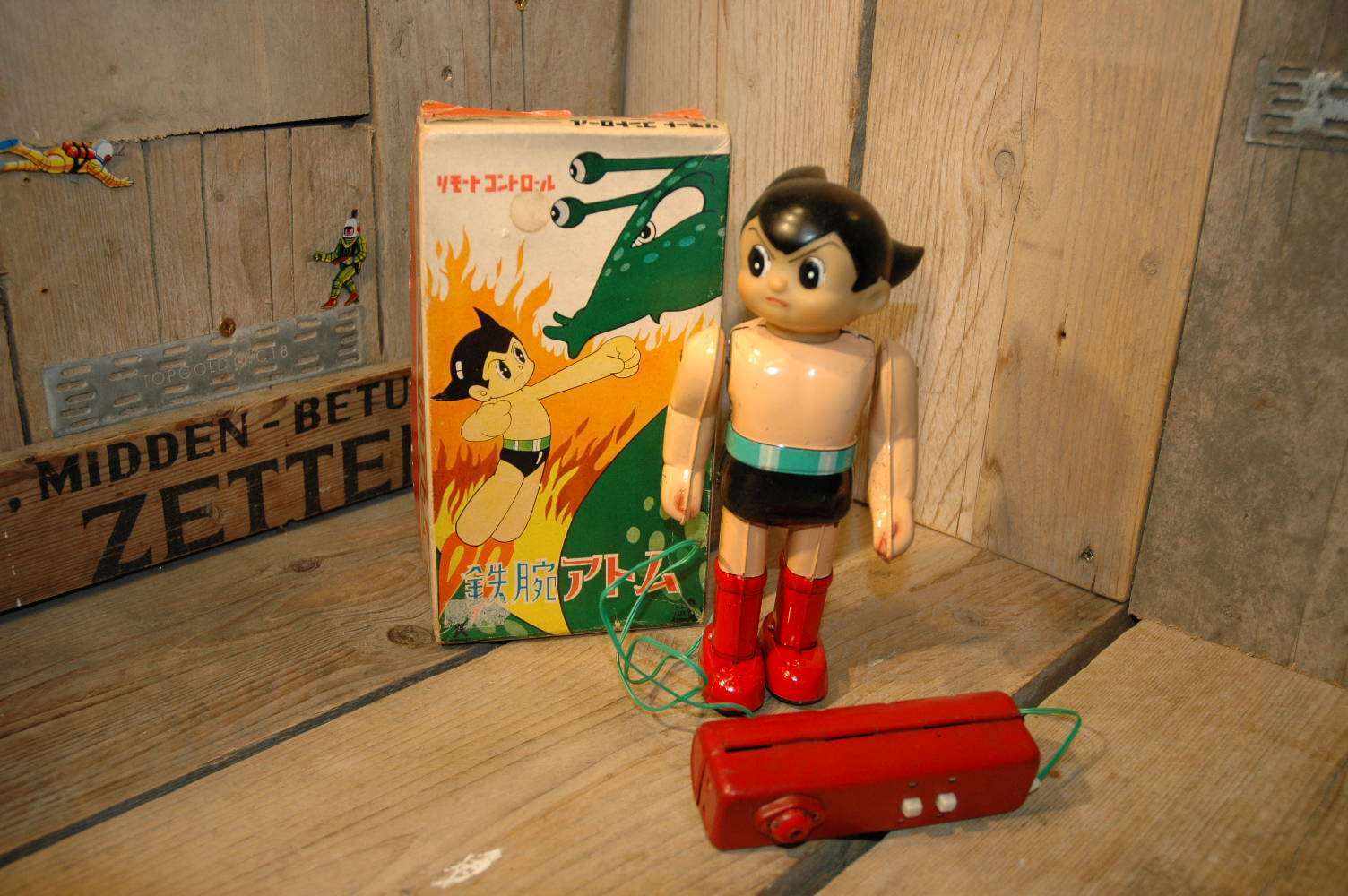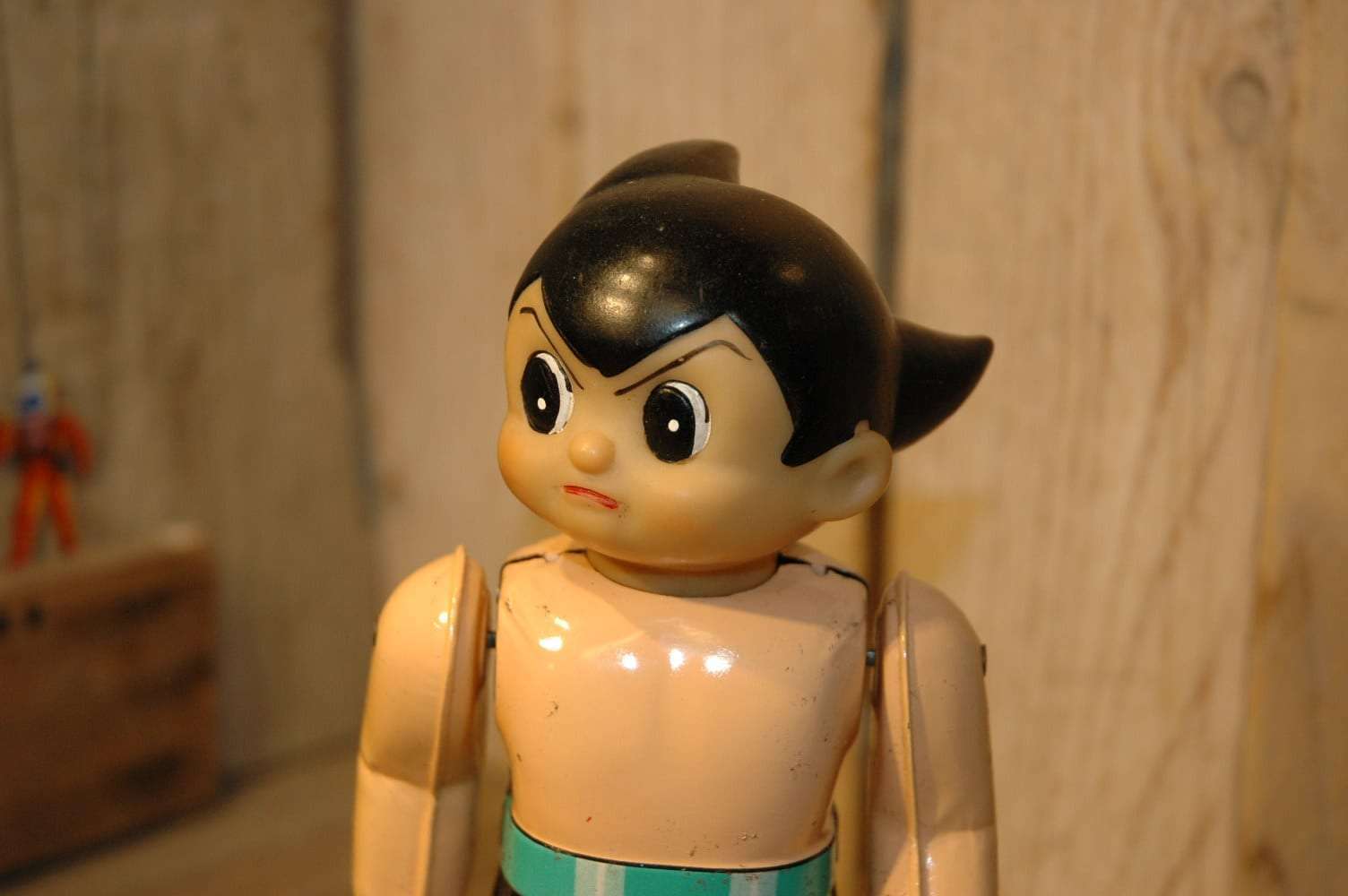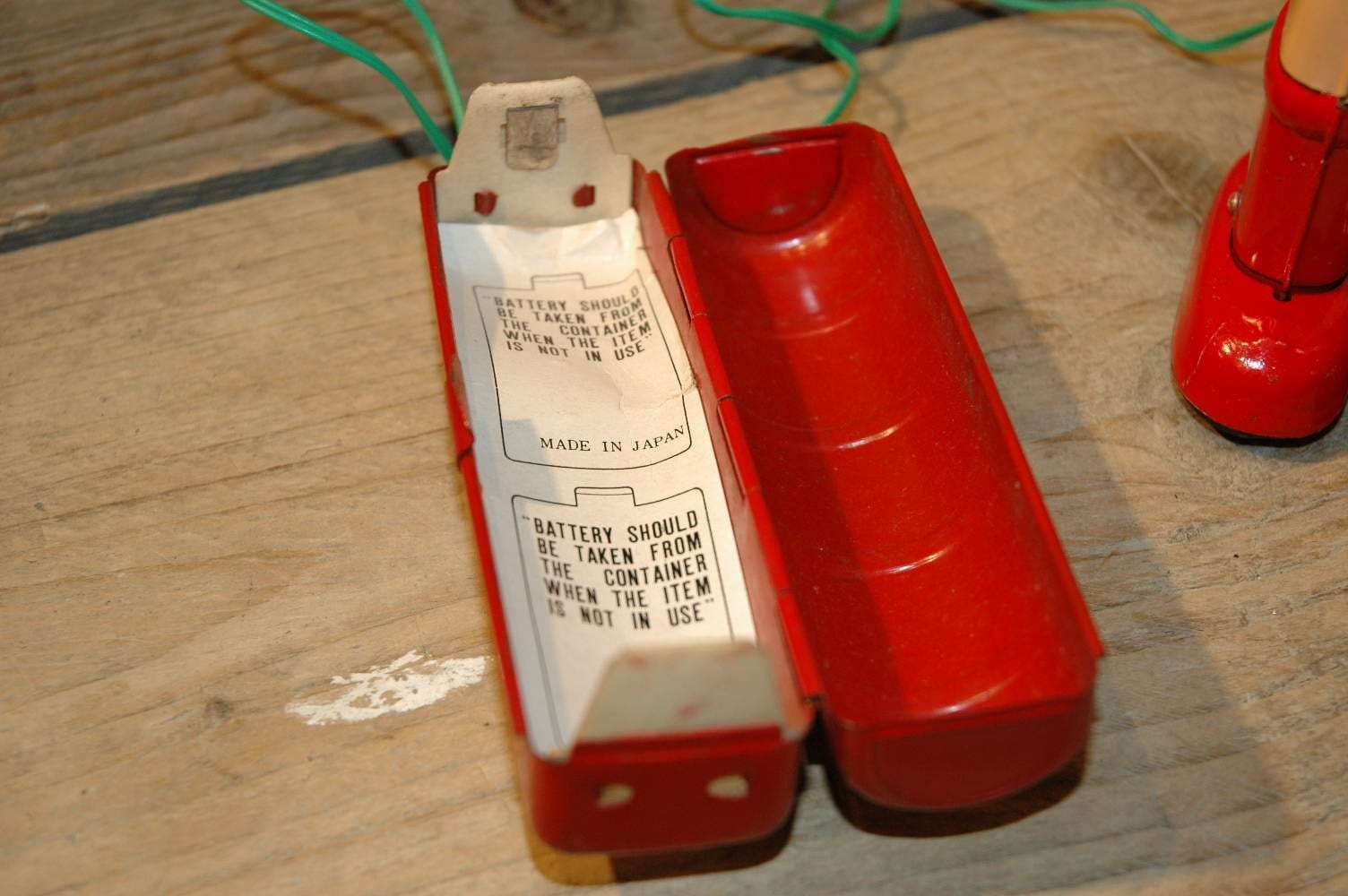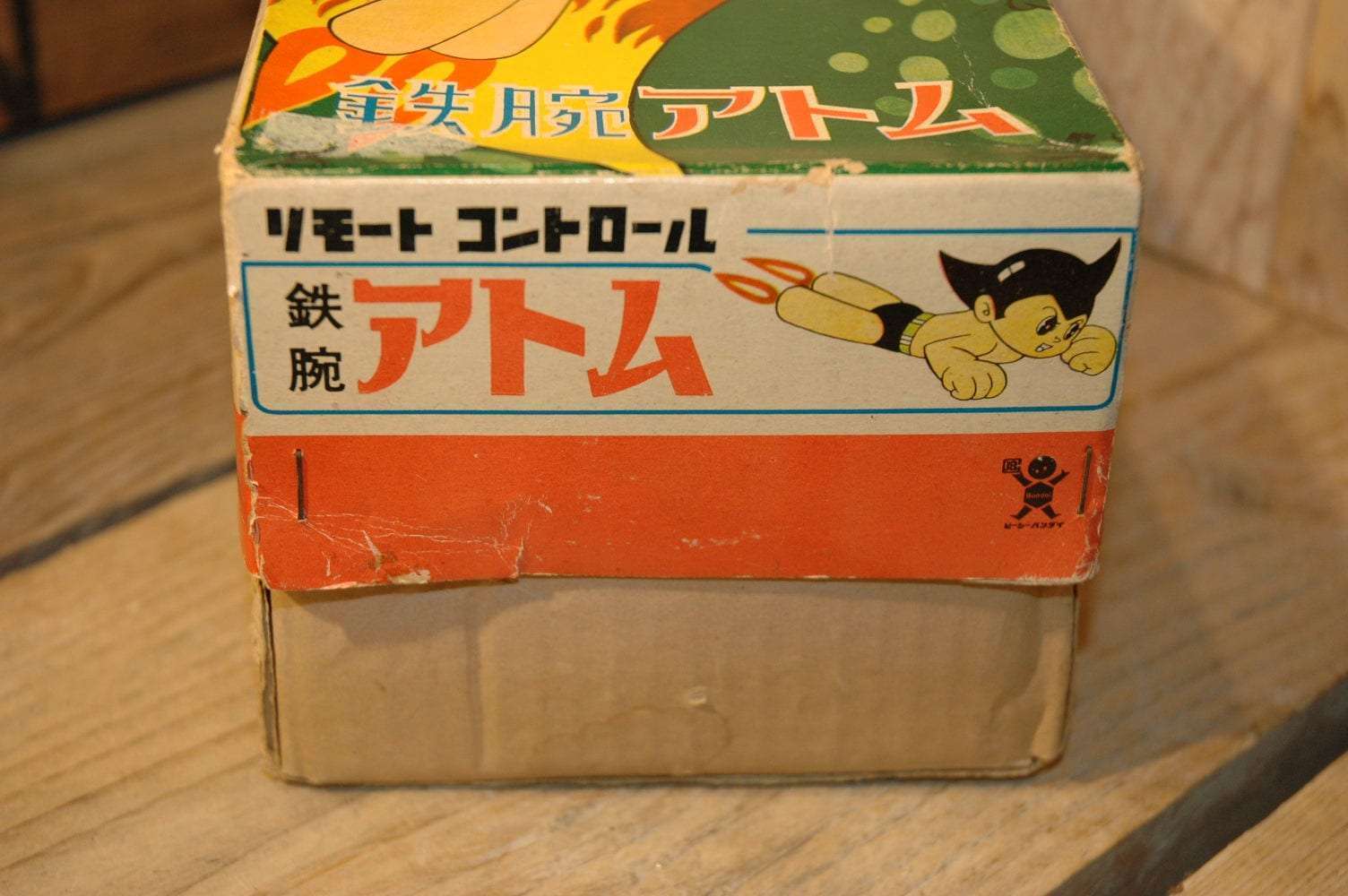 Bandai SKK – Astroboy.
Well… it took me about.. lets say…10 years to find this robot. Finally I was able to locate an ORIGINAL astroboy.. not on a string, in a car or on a firetruck but this time its the ROBOT and only the robot: Astroboy 🙂
This toy was reproduced in the nineties by bilikken and osaka tin toy institute and is even not easy to find as a reproduction.
This one.. is the REAL thing. Made by Bandai / SKK in the early sixties in Japan… Take a look at the artwork on the box !! wow its real art !!! amazing drawing of astroboy fighting a green monster…Never saw this box before in any auction or website… amazing !
Astroboy itself is battery operated by a remote control. There are 2 functions: first button makes astroboy walk forward with blinking head. second button raises the left arm ( to fight the green monster, just like astroboy is doing on the box ! 🙂
The robot is all original and complete and works fine and strong. There is some overall minor wear to the robot, the body, legs and arms, some minor spots and playwear.
The remote control takes 2 D-Cell batteries and has a light build inside that lights up when one of the buttons is pressed. The remote control is a vintage replacement and not original for this robot. The original remote is plastic made. This remote is an original bandai Remote from the sixties but does not belong to this toy.
The robot is working fine and strong and is accompanied by its original box in excellent . fantastic box, rare and scarce and it sublime condition, unrestored, absolute fantastic condition.
The robot itself is in excellent condition with some wear as disribed here above… a rare and very very scarce combination !
You will probably NEVER see this combination again in life…. I really doubt that.
Extremely rare and scarce robot and box !!
CFP: Contact me For Price     at      boogo.nl@gmail.com