Project omschrijving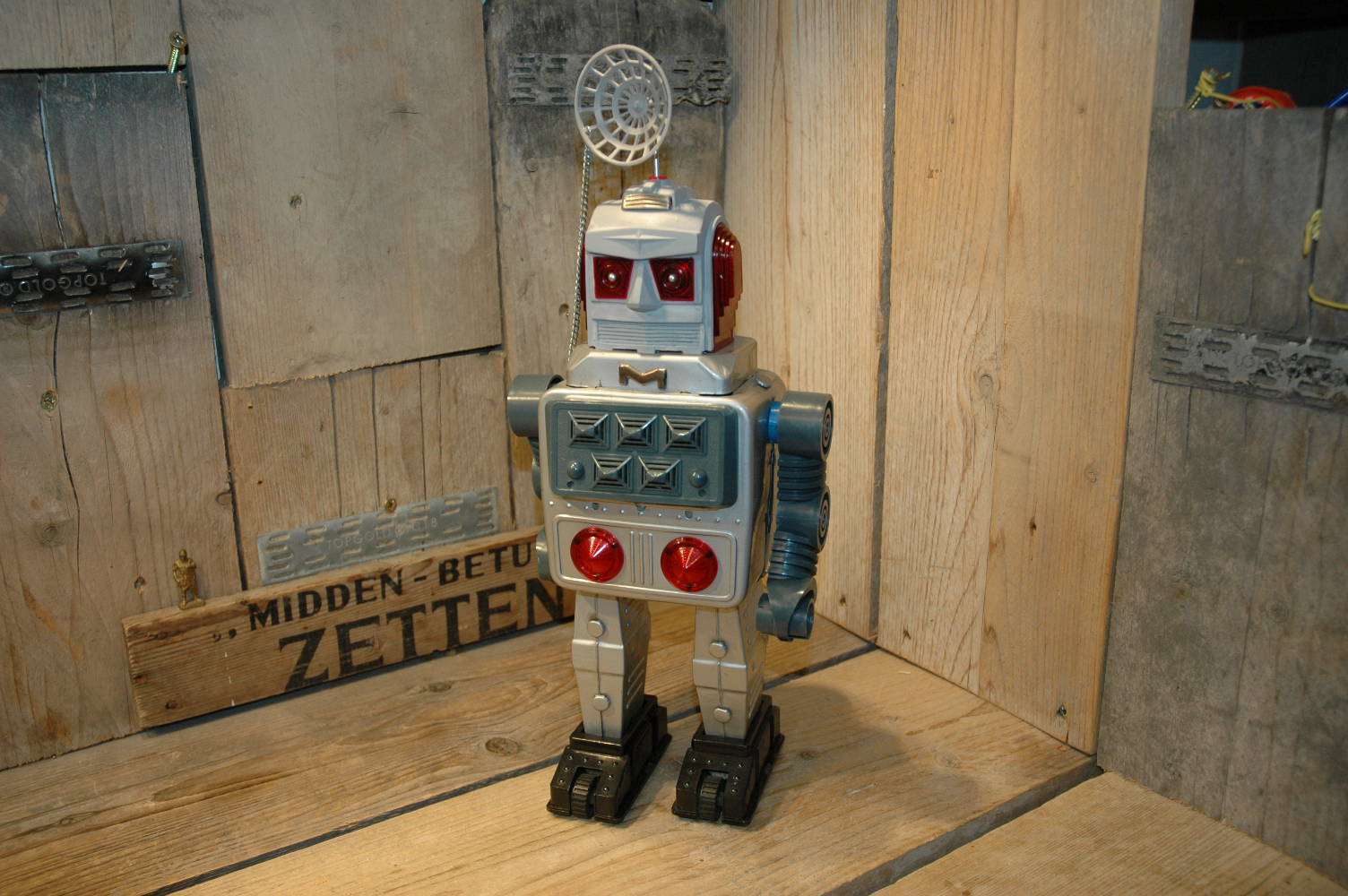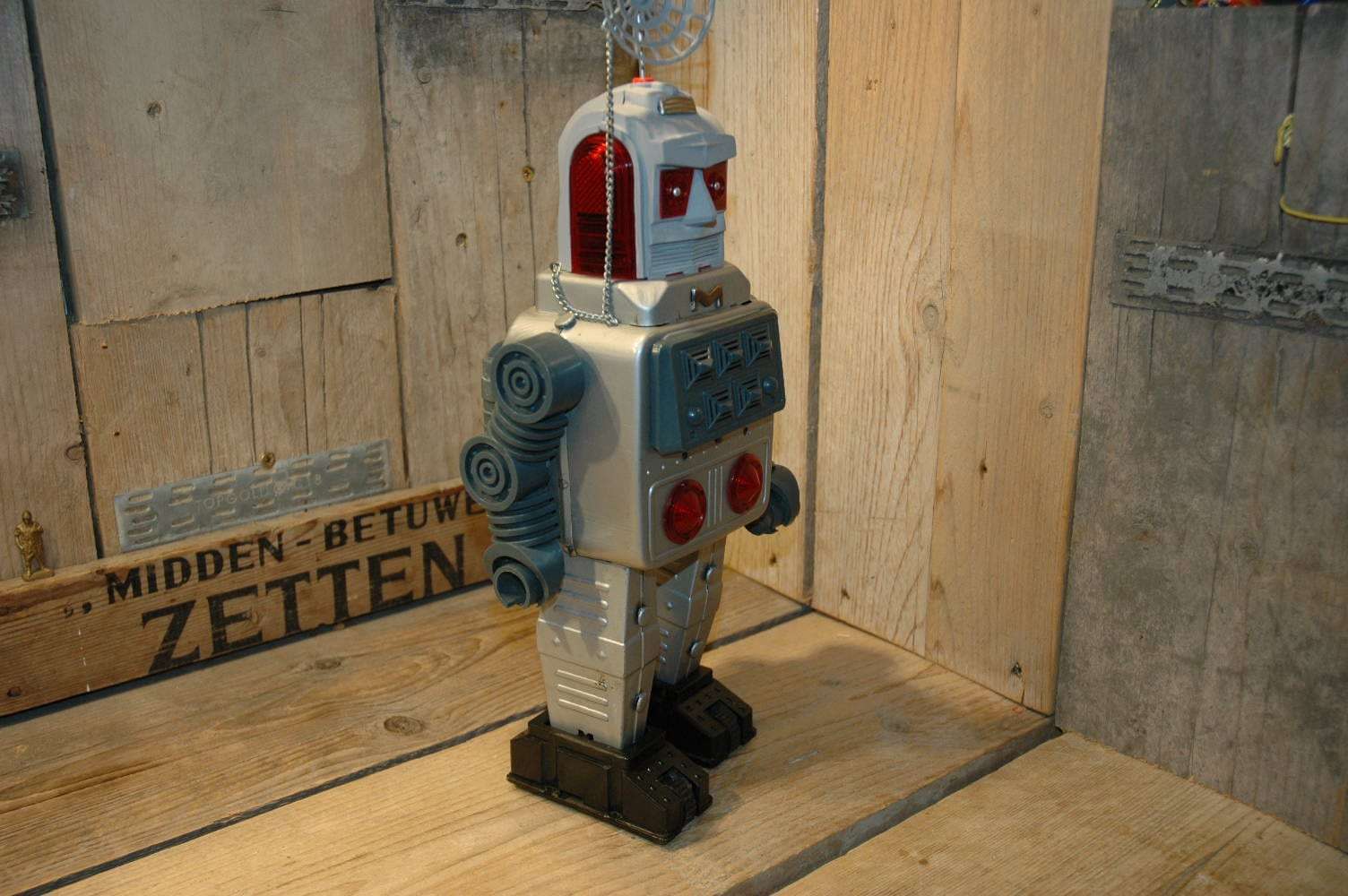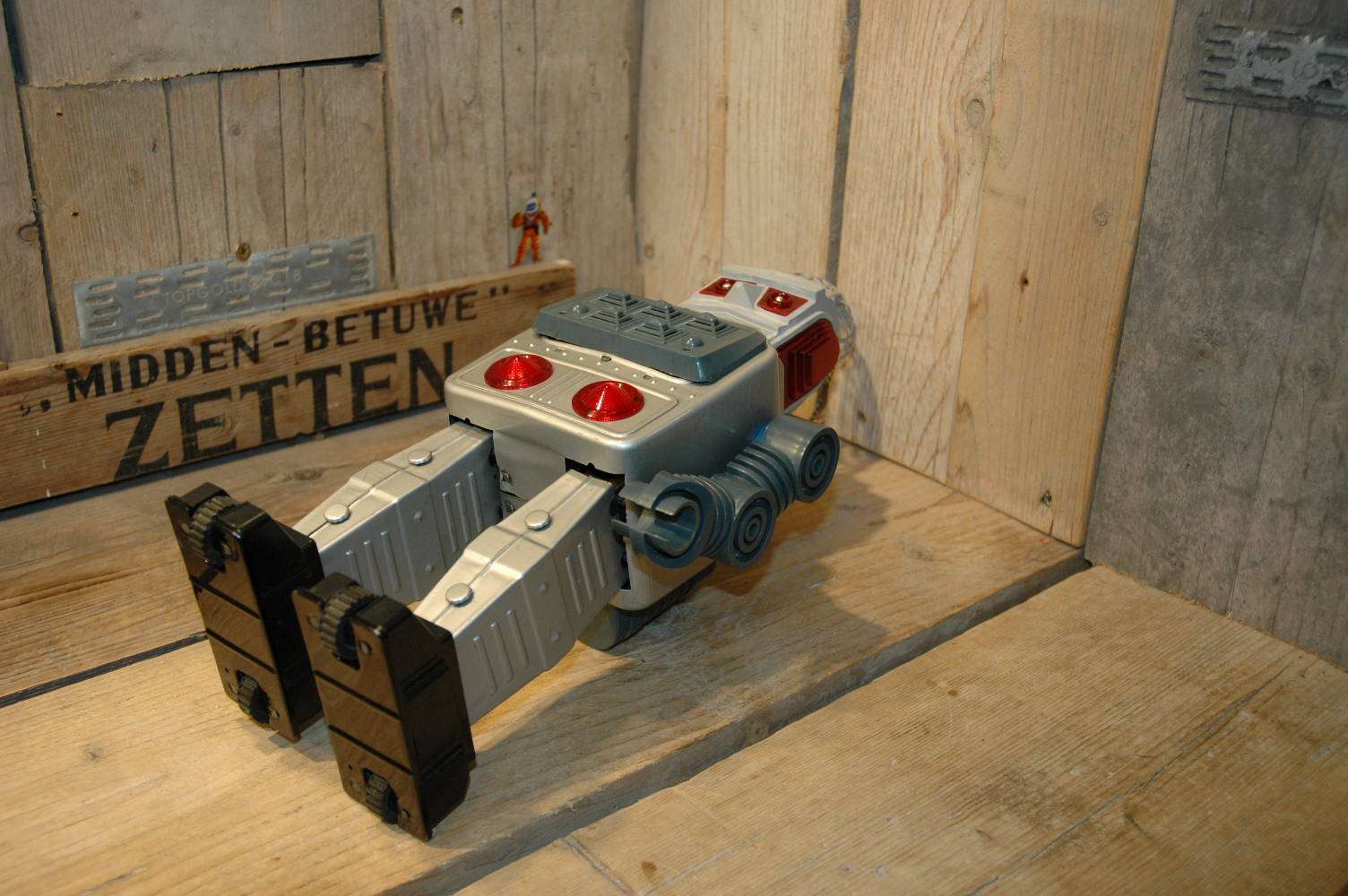 Alps – Missile Robot
This Missile robot is part of the famous: "Alps, Gang of Three"  robots and is the most scarce one of the three. The other 2 members are Rocketman in Space Armor and Moon Explorer. Together they form the famous gang of Alps Robots.
Its pretty clear why this Missile robot is the most scarce one. The robot has a very complex mechanism to reveil its rockets. This very advanced system is fragile and its mostly not working anymore on these robots.  This rare and scarce robot was build in Japan in 1965 by Alps. In action this robot walks forwards, stops and then it happens. His chestplate folds open and 5 BIG rockets come out. When you see him in action you ask yourself… ehhh where does he leave those big rockets ? …. well in its chest of course. A clever mechanism push them out. The antenna on top of his head is the on/off switch. The robot fires its guns with spaces ound and lights. When he is done, the rockets slides back into his chest and he walks forward again.
There are some things to mention about the robots condition so here we go: First, the head and antenna are professional made reproductions. Very nice done and also the head is very nice. eyes and ears are original by the way.  The battery compartment is original but has some glue repairs and a small section missing. It holds the batteries perfect by the way.  The robot is in working condition with lights in the head etc. the rockets come out and are illuminated as well. The door does not always close again so you have to do this manually. I dont want to open up the robot for this, he works fine and the mechanism is complex and fragile so I leave the robot in the condition I found him. Overall condition is excellent, original paint and litho.
Overall a very nice example of this extremely hard to find robot. Not mint but a very representable robot that has some professional repairs done in the past by the previous owner.
Missile Robot is the most rare and scarce robot Alps ever build.
You will not see them often in the open market and even harder to find in working condition.
CFP:  Contact me For Price    at     boogo.nl@gmail.com