Project omschrijving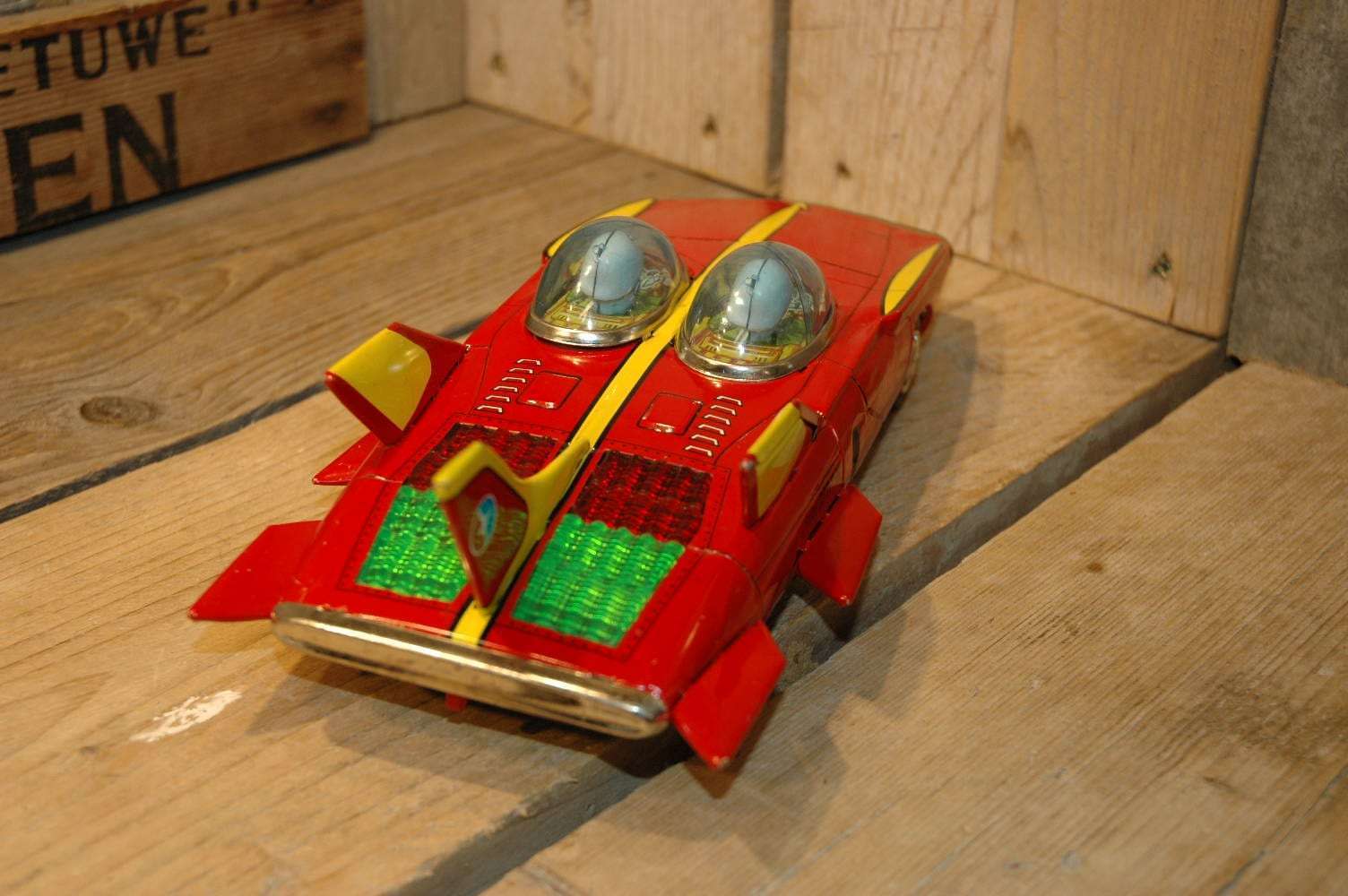 Alps – Fire Bird III
This Futuristic Space vehicle is rarely seen and was made in 3 color variations, this one, in white and in grey.  Build in 1962 by Alps in Japan. The survival rate of this toy is very low because of the many "fragile" fins that are placed on this beautifully crafted futuristic space vehicle. Mostly fins broke off resulting in an incomplete toy that was simply thrown away by the child parents. Alps Fire Bird III is a bizarre cross between a "concept Pontiac" ? and a Spaceship. Driven by not one but 2 astronauts this spaceship features nonstop mystery bump&go action, screaming space sound and red / green engine lights ( very fast swiveling lights ).
This battery operated Spaceship is in excellent to near mint condition. Its complete, original with all the fins attached, the clear lightblue domes that protect the astronauts are clear and have absolutely no cracks. There is only very minor playwear/paint loss on some edges. There is no rust and there are no dings and the battery compartment is clean. I think this Firebird III spent most of its time on a shelf for display. The red and green gels above the "engine" are complete and have no cracks. and best of all: Firebird III works 100 % as if it was build yesterday.
This Fire Bird III was part of a big collection with all high end toys. most did not have the box but all the toys were near mint to mint and hardly been played with. I found this collection here in the Netherlands. Parents had to clean up the house after the son, who collected together with his aunt, left the house 10 years ago. He left all his toys behind and had no interest in them anymore. His parents decided to sell them to make room.
Make no mistake here with this Car… its one you dont see too often. I had it before but never in this outstanding condition. Fantastic example of this hard to find Fire Bird III.
CFP:  Contact me For Price    at    boogo.nl@gmail.com