Project omschrijving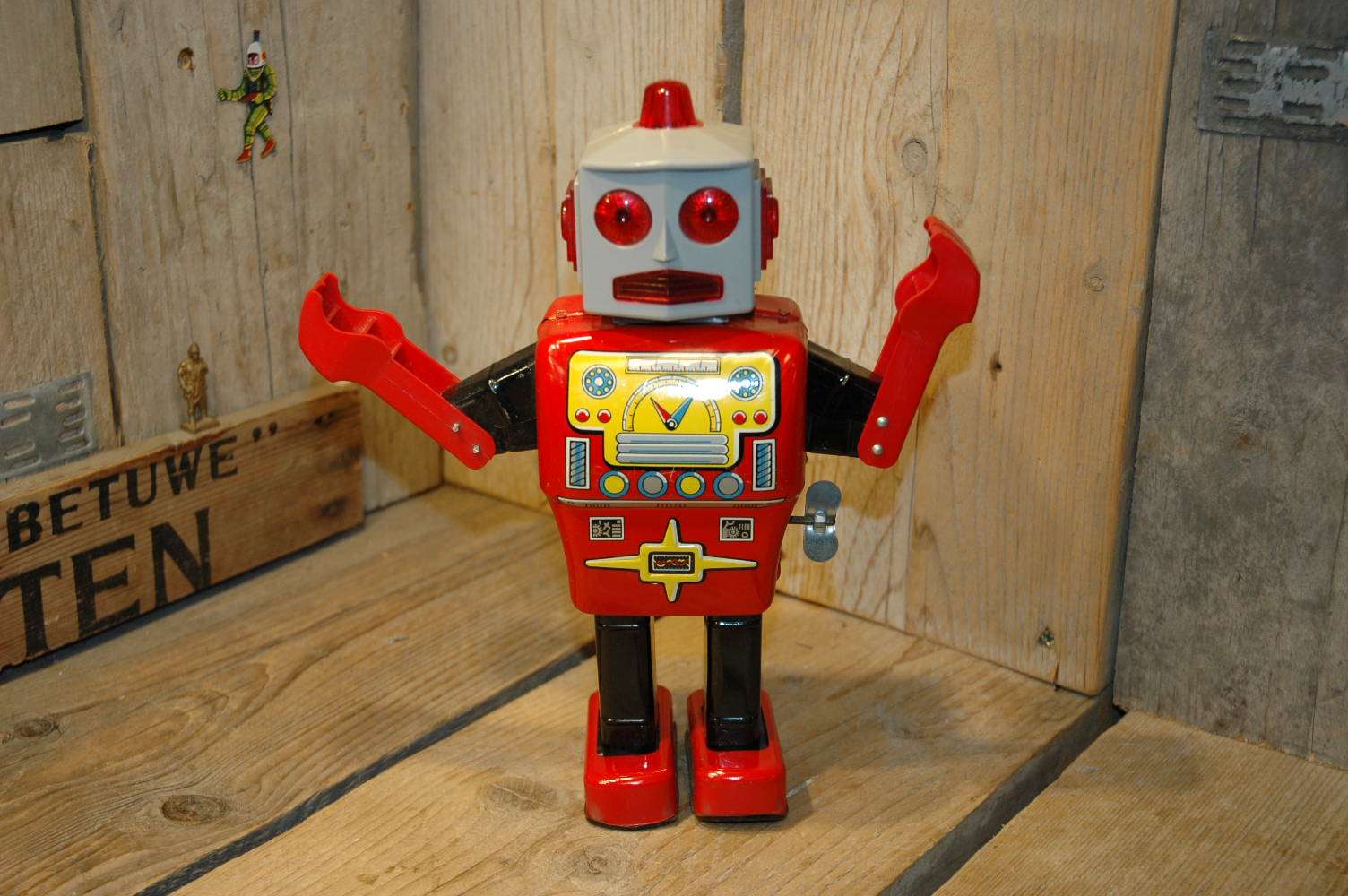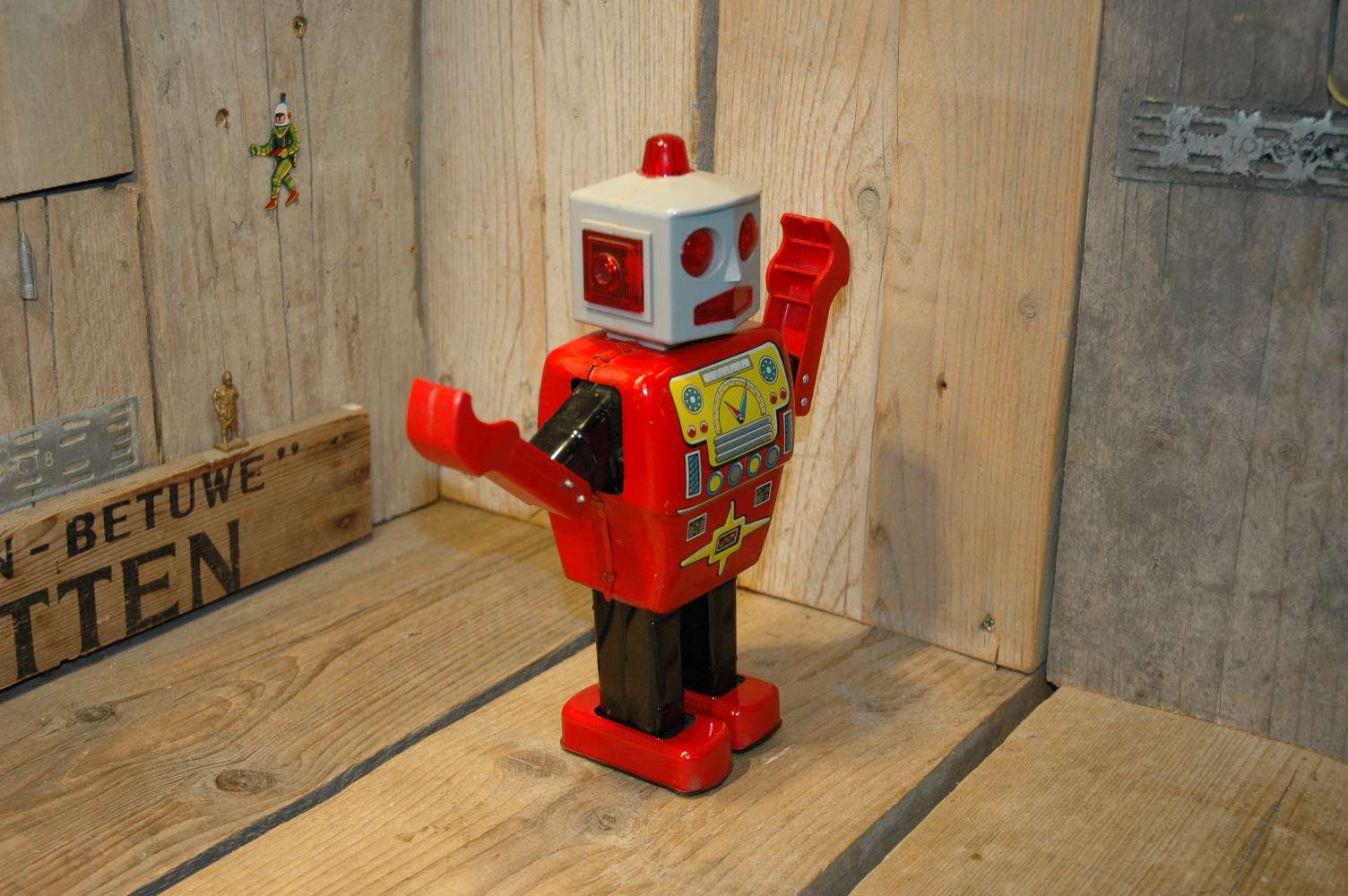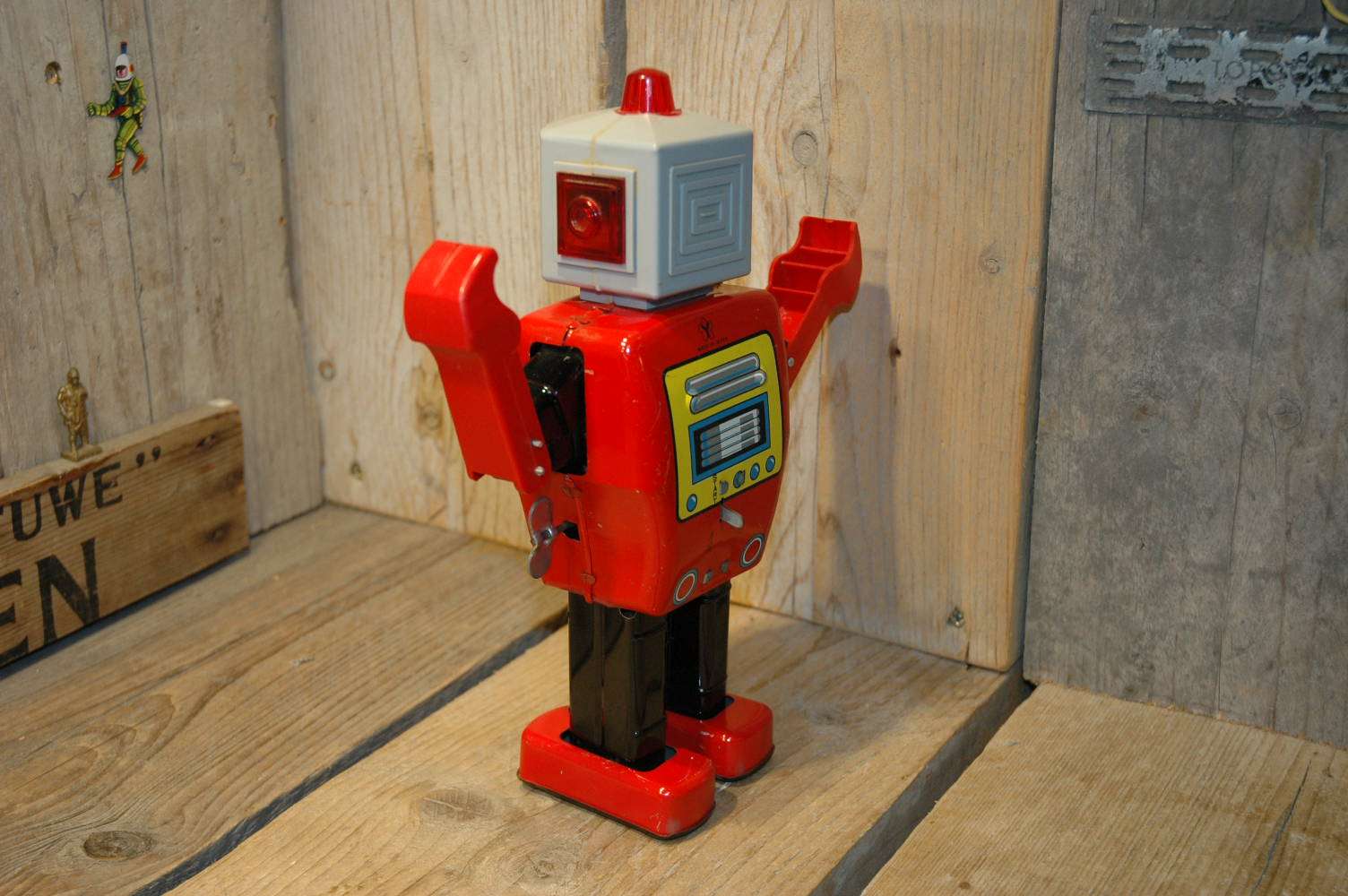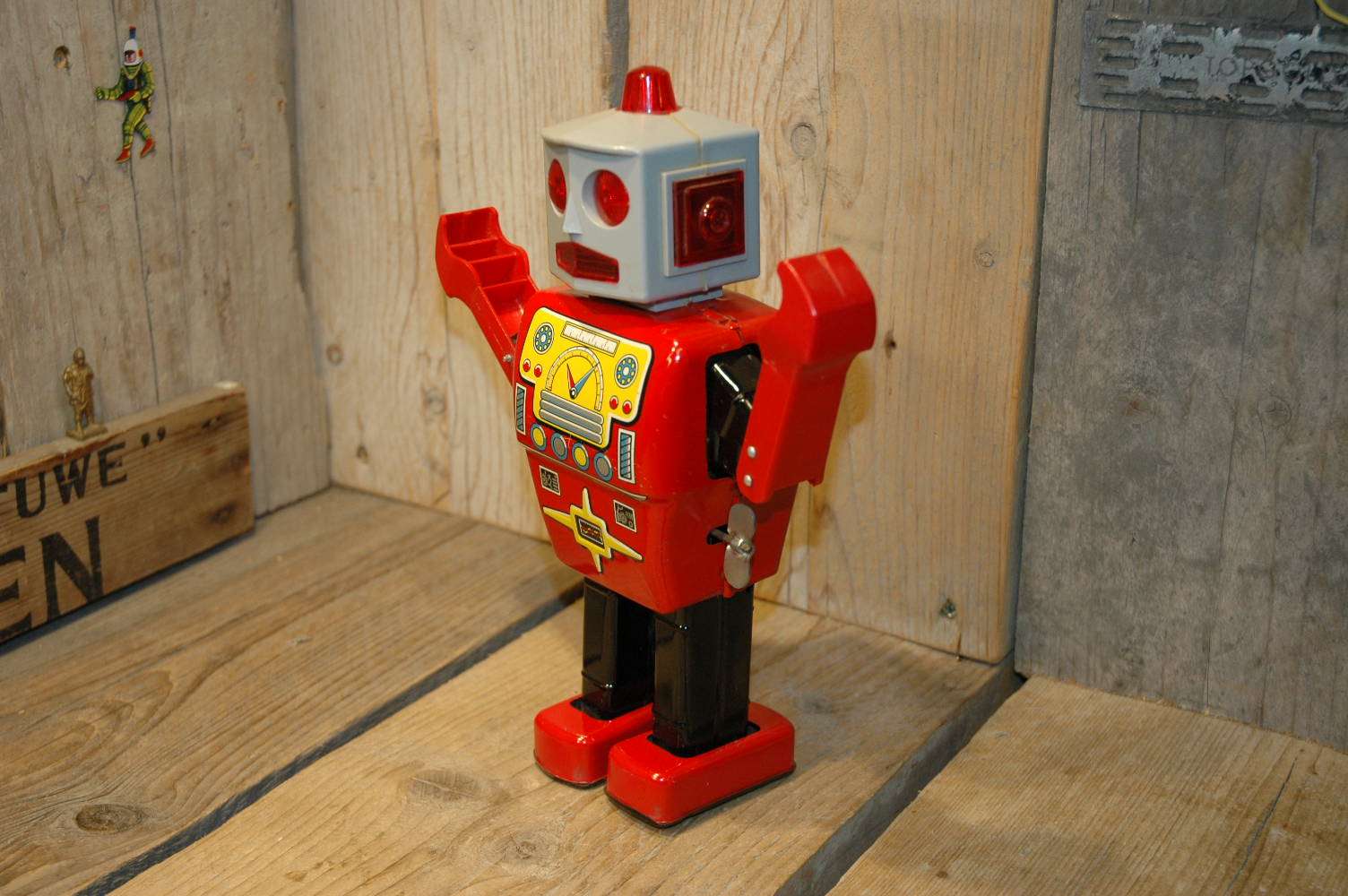 Yonezawa – Mighty Robot
Summer 2019 was for sure one NOT to forget… Temperature records were broken not only here in Holland but in many countries in Europe.. 40.7 degrees Celcius is simply TOO hot..
In that heat I found again a fantastic Robot in Italy, one that I had not seen for quite some time ! Mighty Robot from Yonezawa is not a robot that shows up every day so I was thrilled when it showed up here.. The owner told me it was a fantastic example and he was right ! Near Mint Robot.. never been messed with before.. A fantastic piece of robot history for sure.
Mighty Robot was made in the early sixties in Japan by Y ( Yonezawa ) the robot is clockwork powered and walks with movable arms.  With a tinmade lithographed body and a plastic head…
No need to upgrade this one ! Rare and scarce robot that is seldom seen in the market… and in this condition.. wow !
CFP:  Contact me For Price              at                boogo.nl@gmail.com