Project omschrijving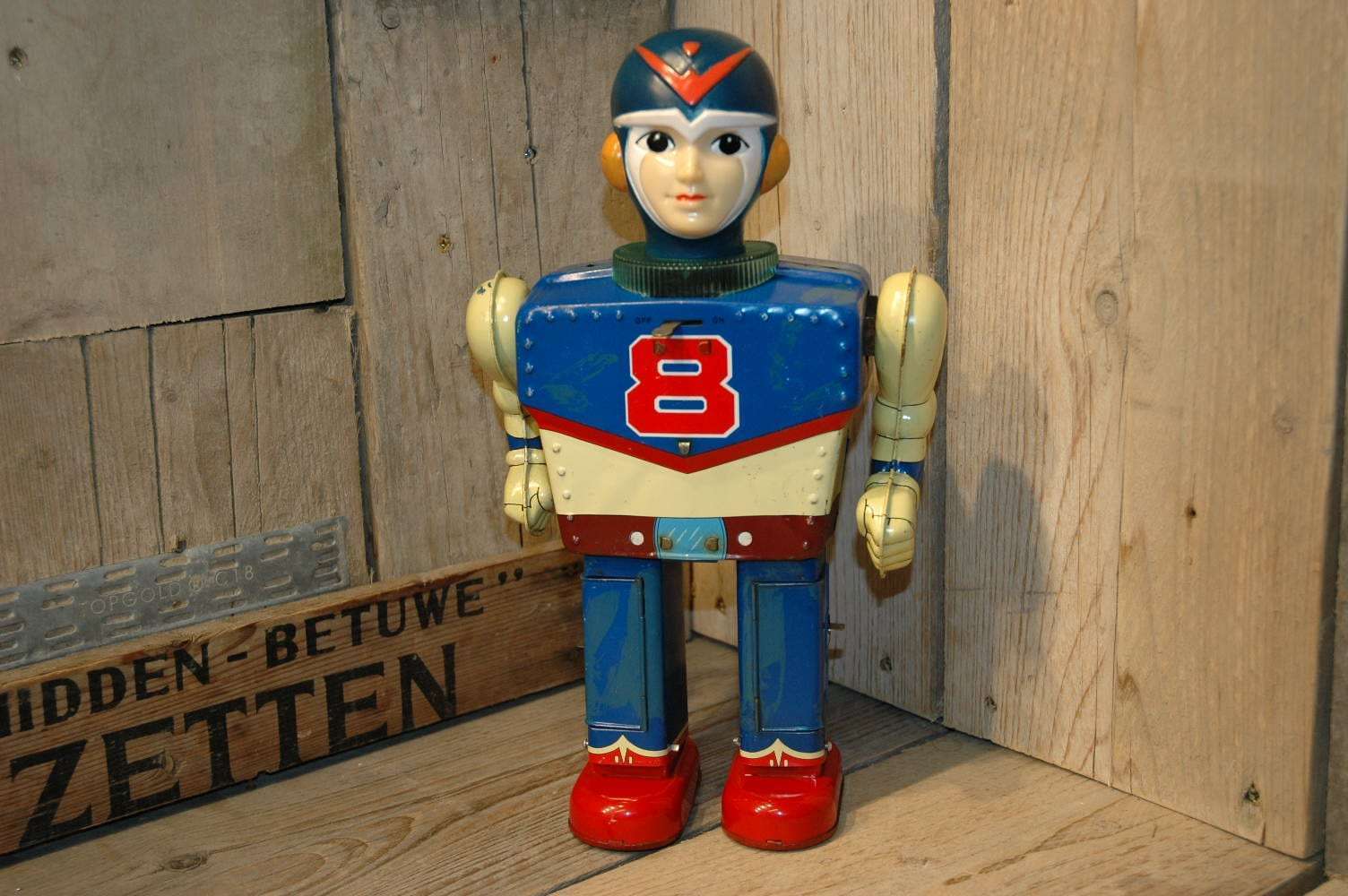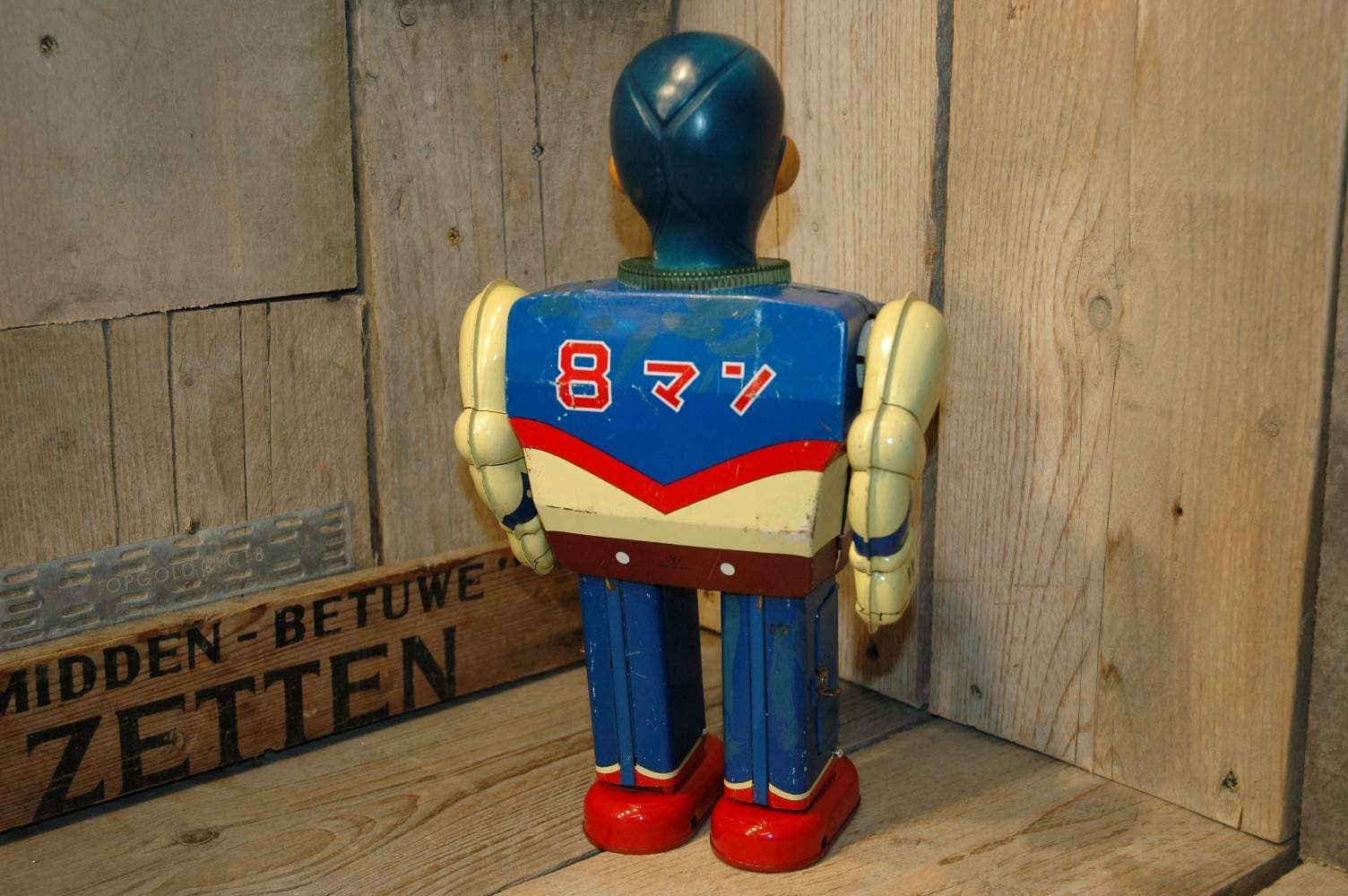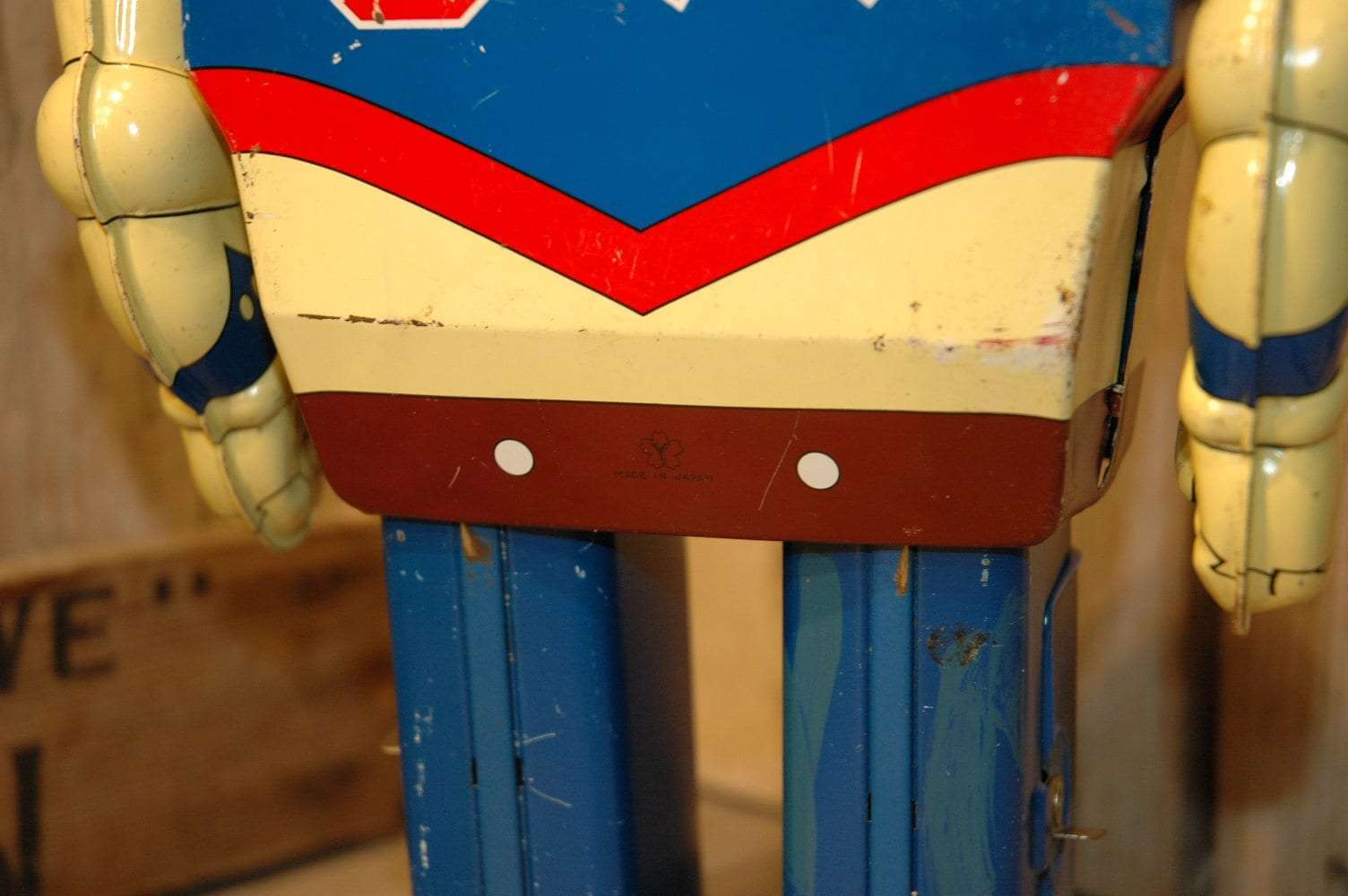 8th man – Yonezawa

From time to time you add robots to your collection of which you NEVER thought you would ever see them in real anyway. When I found this robot I was speechless….This mythical robot I only saw in one of my first robot books when I started collecting… 8th man or 8 man 🙂
My Japanese is not the best but the number 8 is crystal clear !
EIGHTMAN is a Japanese Character robot and is part machine and partly human just like Robocop who found his roots in this eightman.
EIGHTMAN was build by Yonezawa in the mid sixties, 1966 to be exact. Its a relative big robot and you can see immediately he shares several parts, expecially the legs and feet with other robots ( Smoking Spaceman for example ) In action he walks forward with swinging arms and a very nice colored Illuminated ring around his neck with kaleidoscope action.
The condition of this robot is excellent. There is some serious factory touch up throughout the robot. I have tested these touch ups under ultra violet and it are indeed old touchups. Looks like a newbie came working for his first day at the yonezawa factory and was told to correct quickly all the errors on some robots that were damaged on the production line. Anyway it gives the robot his original charm. Clean battery compartments, all original parts and eightman works fine and strong.
Unbelievable rare and scarce robot, highly collectible and only a few are known to exist.
CFP: Contact me For Price   at    boogo.nl@gmail.com