Project omschrijving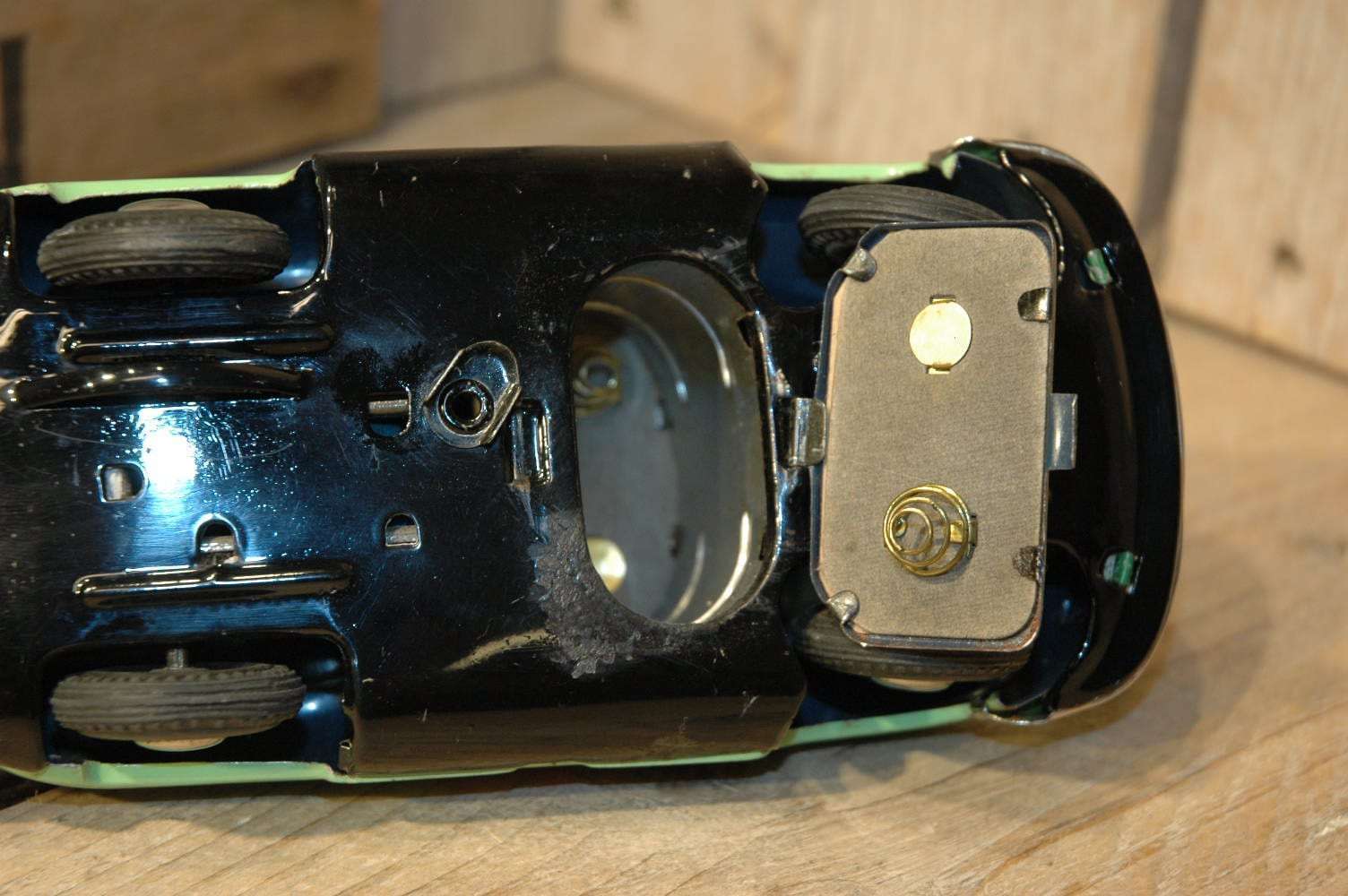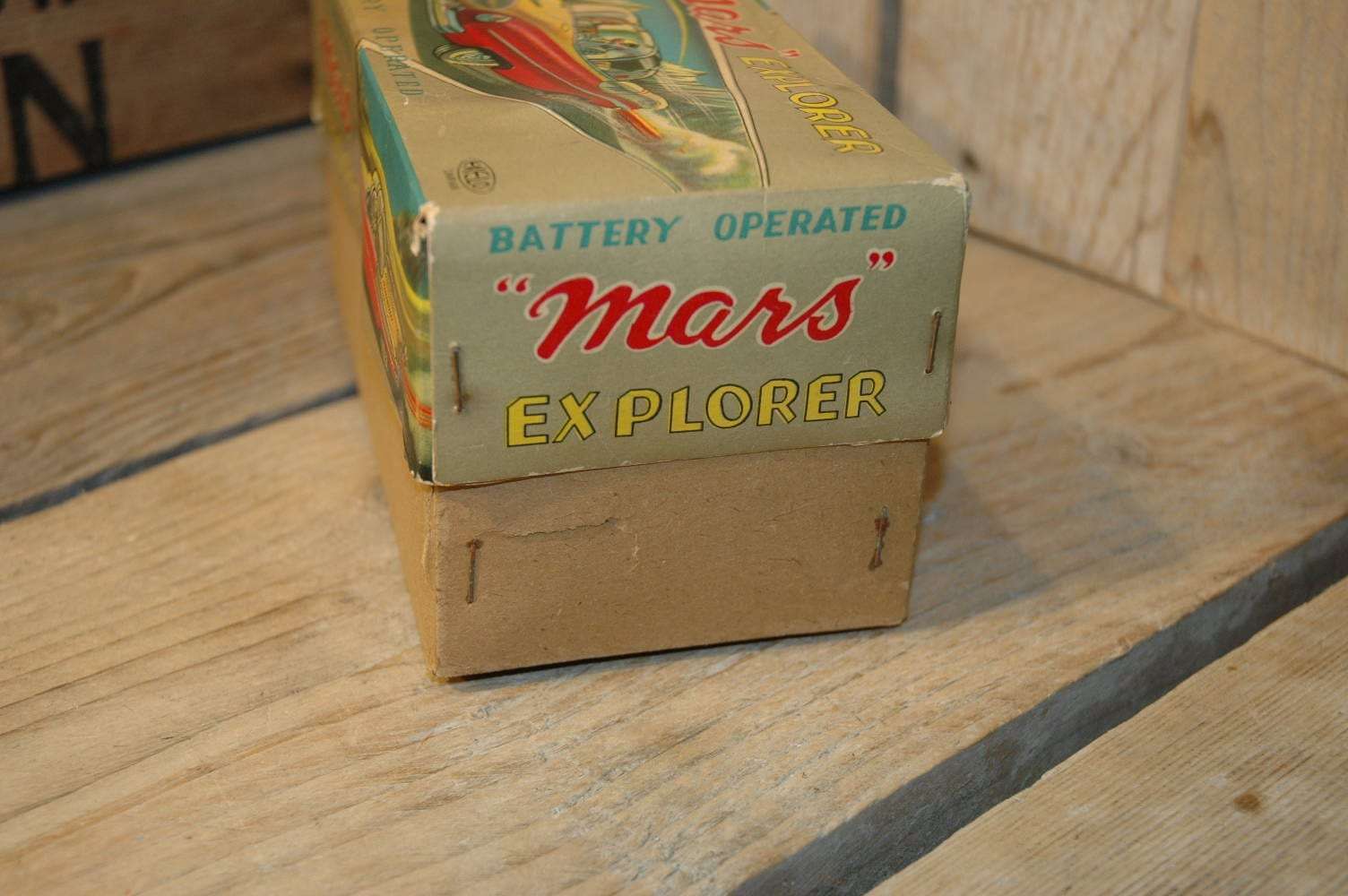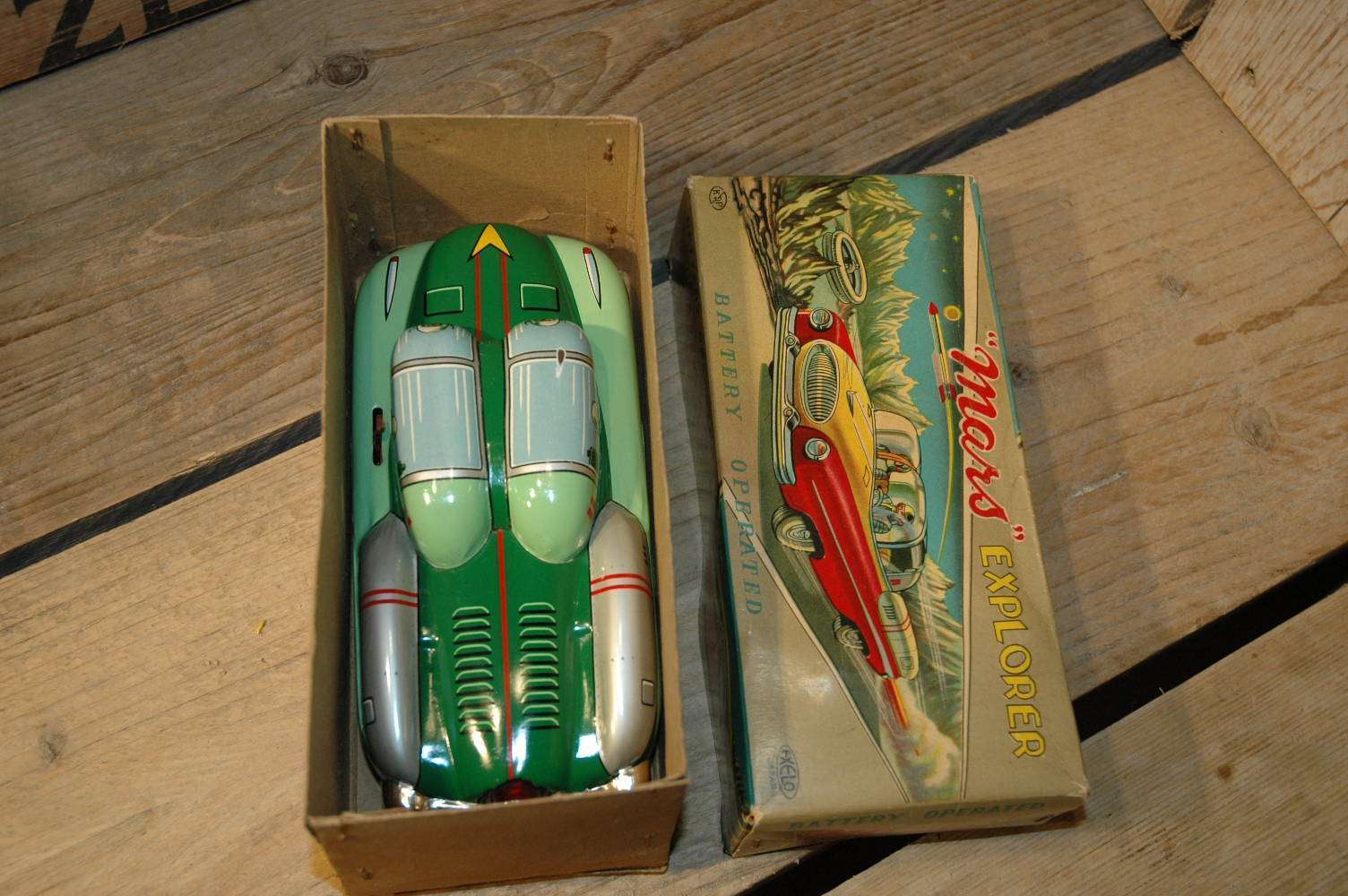 Exelo – Mars Explorer

A good friend of mine in Sweden showed me this car some time agoo and I was hooked from the first minute. I had seen this care before in an auction but in bad condition. Now a near mint to mint example "smiled" at me and only because of that I was hooked, love at first sight 😉
When I got the car in hand I was even more amazed. What an awesome example again of Japanese Toy making. Made by Exelo in Japan in the late fifties ( 1958 ). With green litho, battery operated, and awesome action. Exelo Mars Explorer is for sure one of the car icons from the fifties.
I found this Mars Explorer in Denmark this time… strange or not but the other one i found a couple of years ago, came from Sweden…. This time its Denmark where a good friend of mine located the car and this time.. with original box !! 🙂
For me this is the first time I ever saw the box for this car. Take a good look at the artwork on the box… absolute stunning artwork and a friend from Australia pointed me on the fact that there are very VERY nice straight lanes there on Mars…  🙂
Well. the car with the box arrived here last week. I was surprised by the fact that the box was really way better than i expected. Besides a split corner the box is almost flawless, no damage or repairs ever done to the box… The bottom of the box shows a repair and redone staples. almost looks to me that the bottom was slightly too big for the toplid and was adjusted.. maybe the bottom of the box is not original for this box but the bottom is an original old paper bottom for sure.. i can not tell because i don't have any reference material.. anyway, the toplid is 100 % original and in near mint condition.
The car is fantastic and a minor issue around the batterycompartment is keeping the car from being mint. Looks like some minor corrosion, its visible in the pictures… I would grade the car near mint. absolute bright and shiny litho, great chrome parts, clean battery compartment and the car works fine and strong.
Together… the car with the box… this is about the holy grail in tin spacetoy collecting… You will probably never see this combination again….
Mars Explorer from Exelo with original box !!
Extreem rare and scarce….