Project omschrijving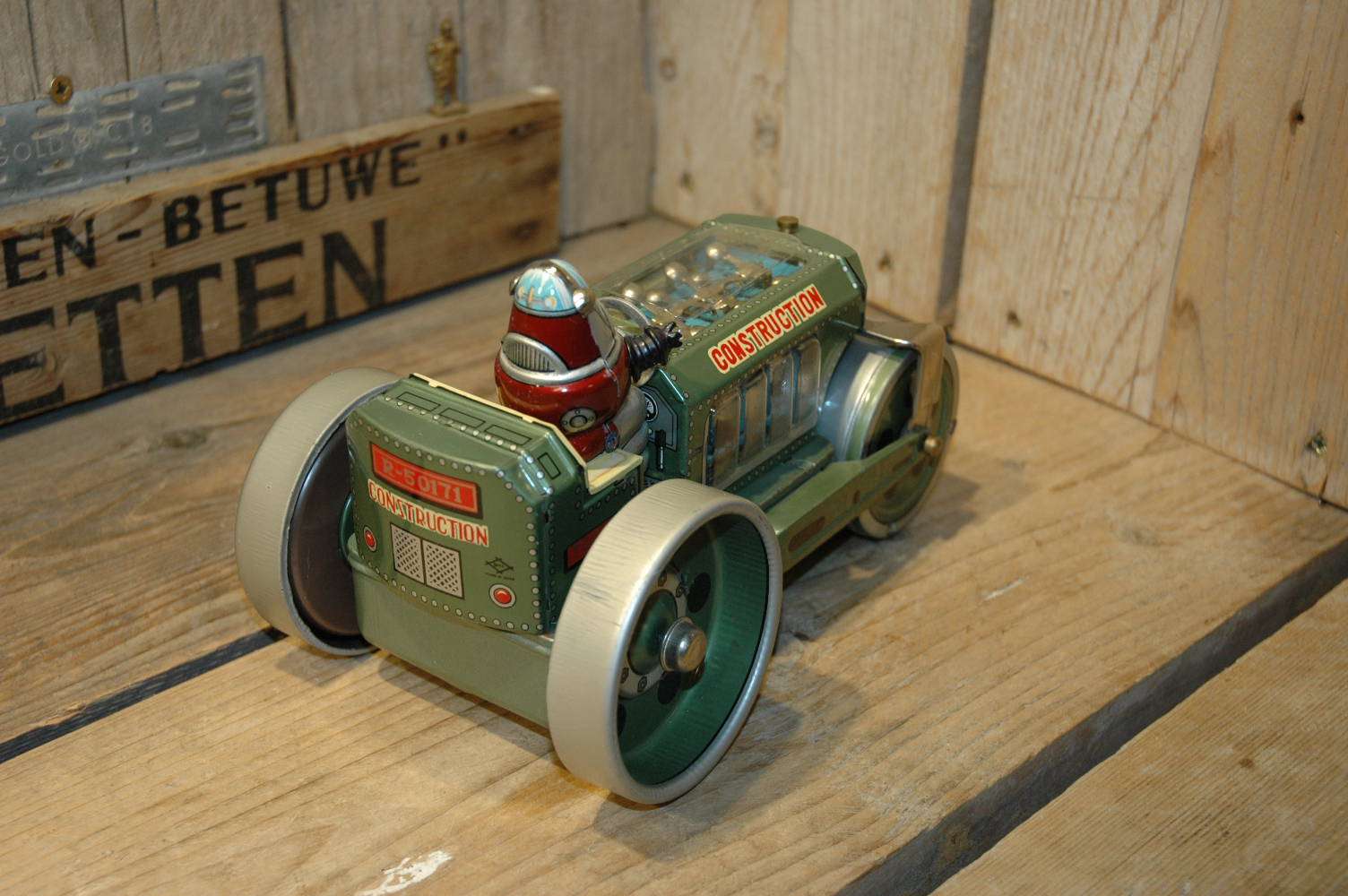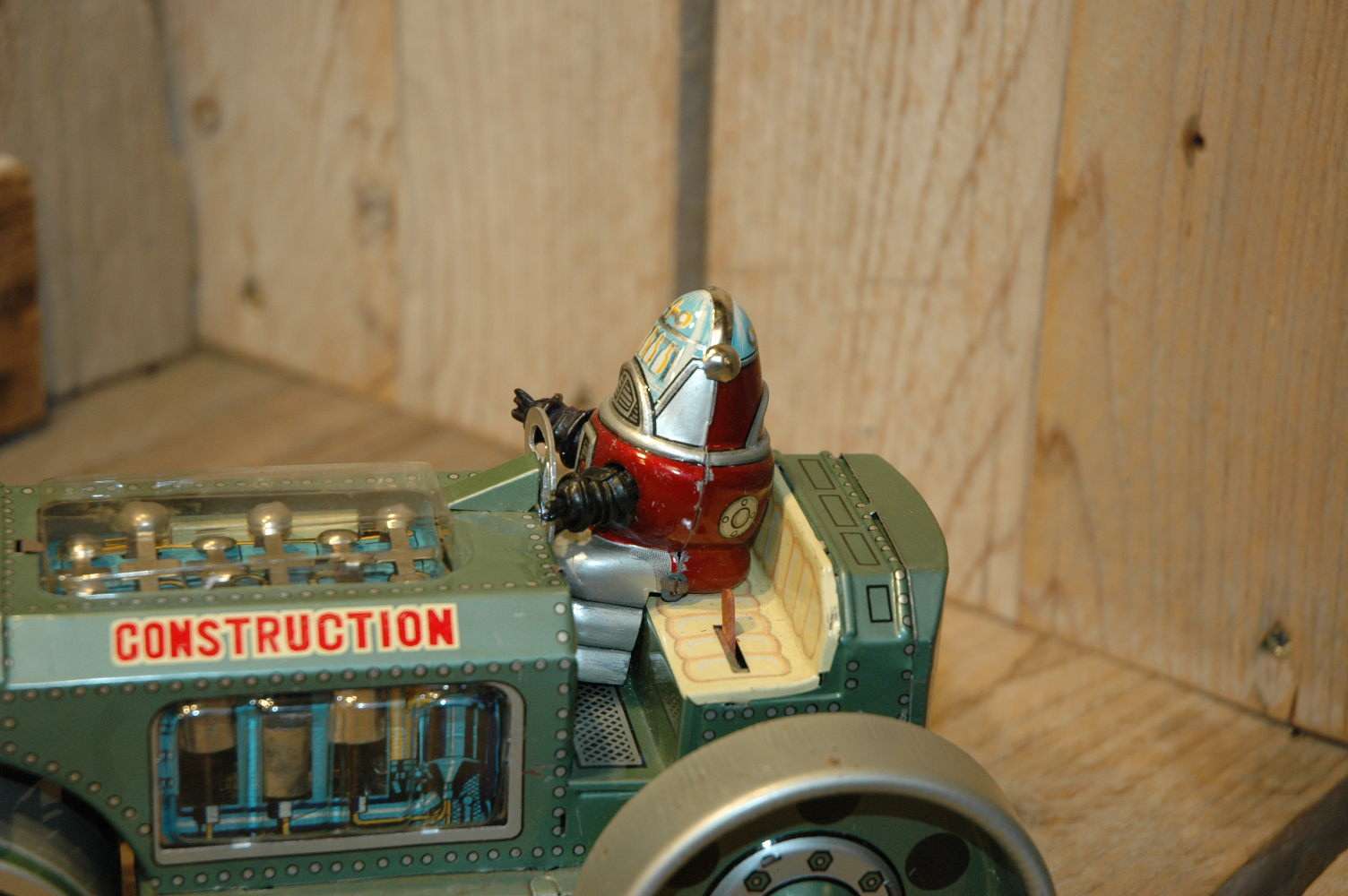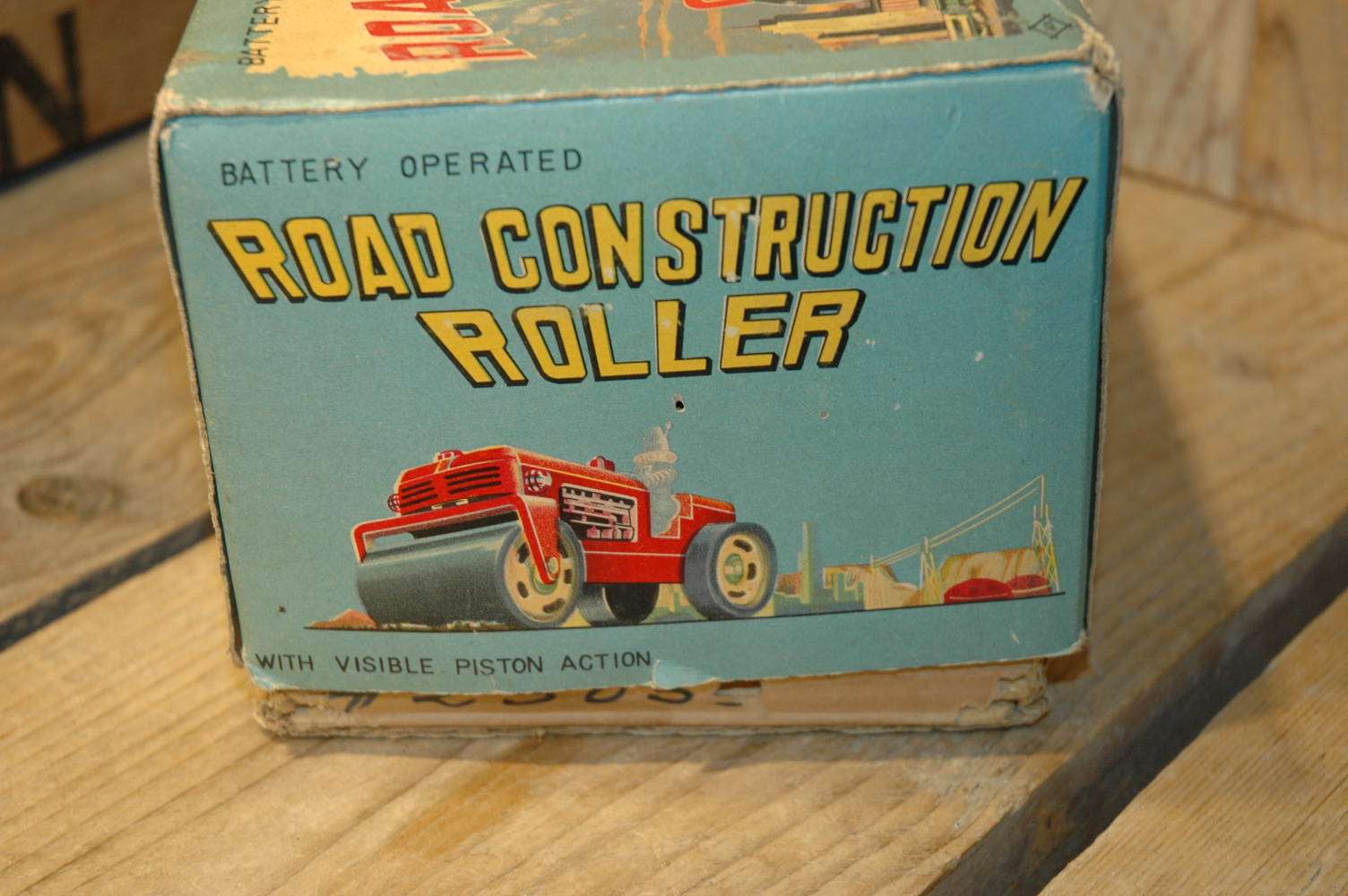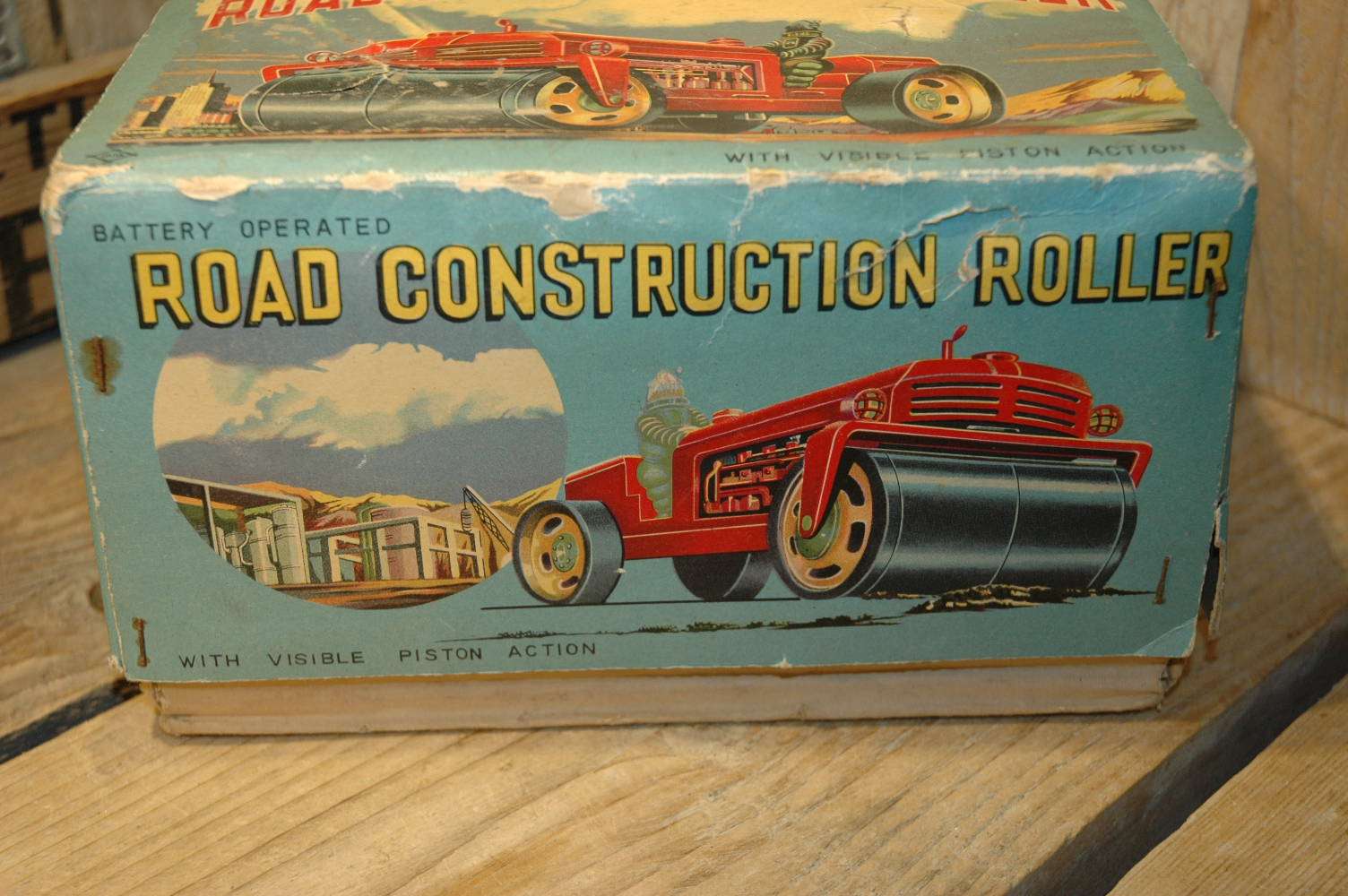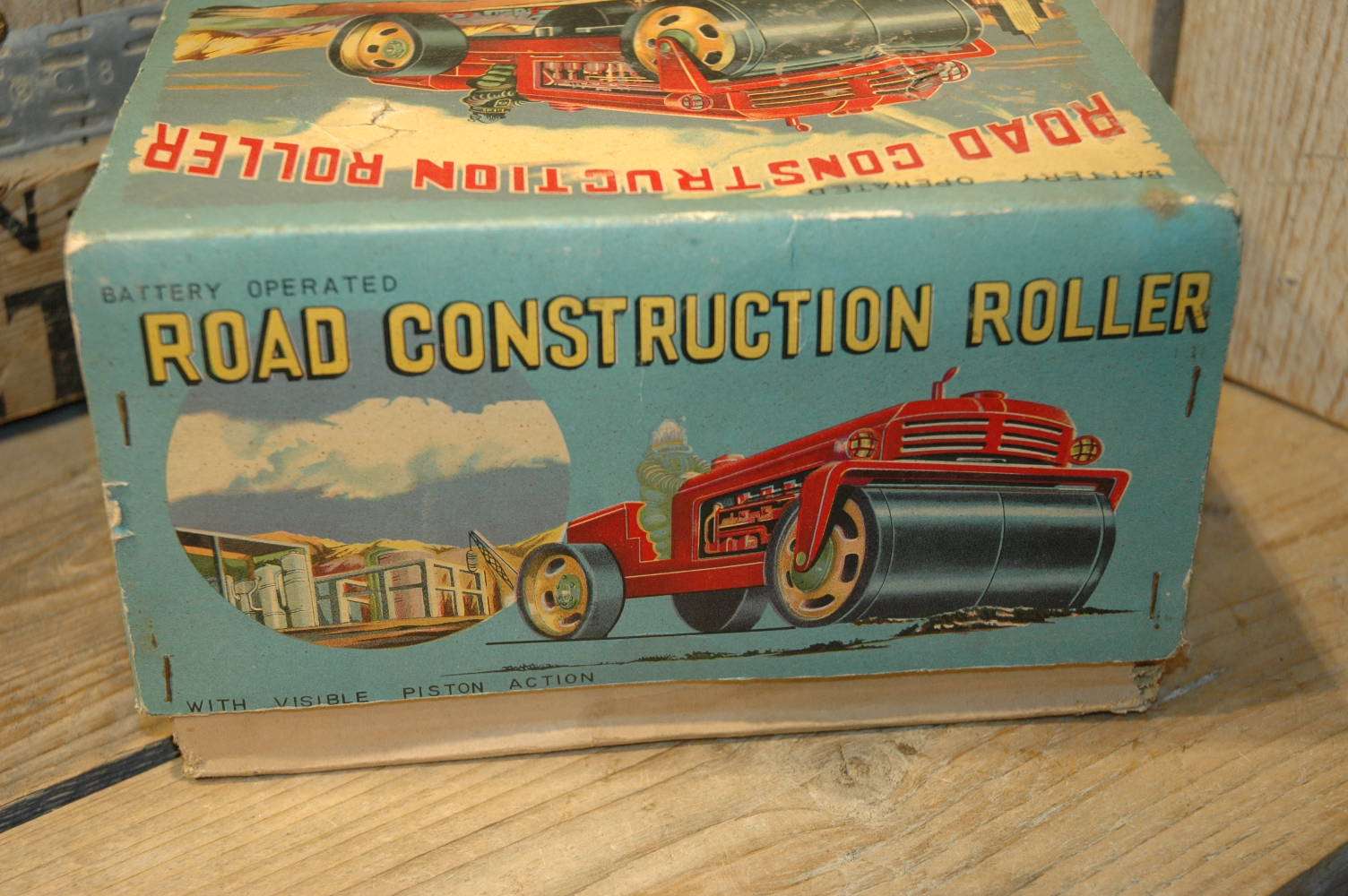 Daiya – Road Construction Roller
The holy grail for robby the robot collectors: Robby on the construction roller. The toy was made in the late fifties in Japan by Daiya. The official name of the toy is Road Construction Roller.
This one was offered to me by a friend in the USA and I could not resist because these toys does not show up that often… boxed ! 😉
In action this robby roller comes with mystery bump and go action, at both sides pistons go up and down and the 12 camshafts ( Yes its a real six cylinder 🙂 pump up and down like the real ones. A VERY impressive toy and even more because I could look inside and saw the system daiya made to make this pistons and camshafts working visible… its really AMAZING !! its a complex mechanism, really really cool !!
The condition of this robby roller is excellent to near mint There is only minor play wear as you can expect from a played with toy from the fifties. both the roller and the robot survived the years very well. only some light wear and scratches. The Roller is all complete and original and works fine and strong, no flaws to mention. Battery compartment is clean.
Comes in original box !. The box has.. as all boxes i have seen for this toy, some tears and punctures…and i know now how this comes… The toy can not be put upwards in the box but has to ly on its side…. ! kids just tossed the toy in the box.. upwards… and than robby made perfect punctures in the toplid… well… dont blame robby or the kids :)… Original box ! Scarce for this toy
Extremely hard to find in this wonderful condition with original box !
CFP:    Contact me For Price            at               boogo.nl@gmail.com