Project omschrijving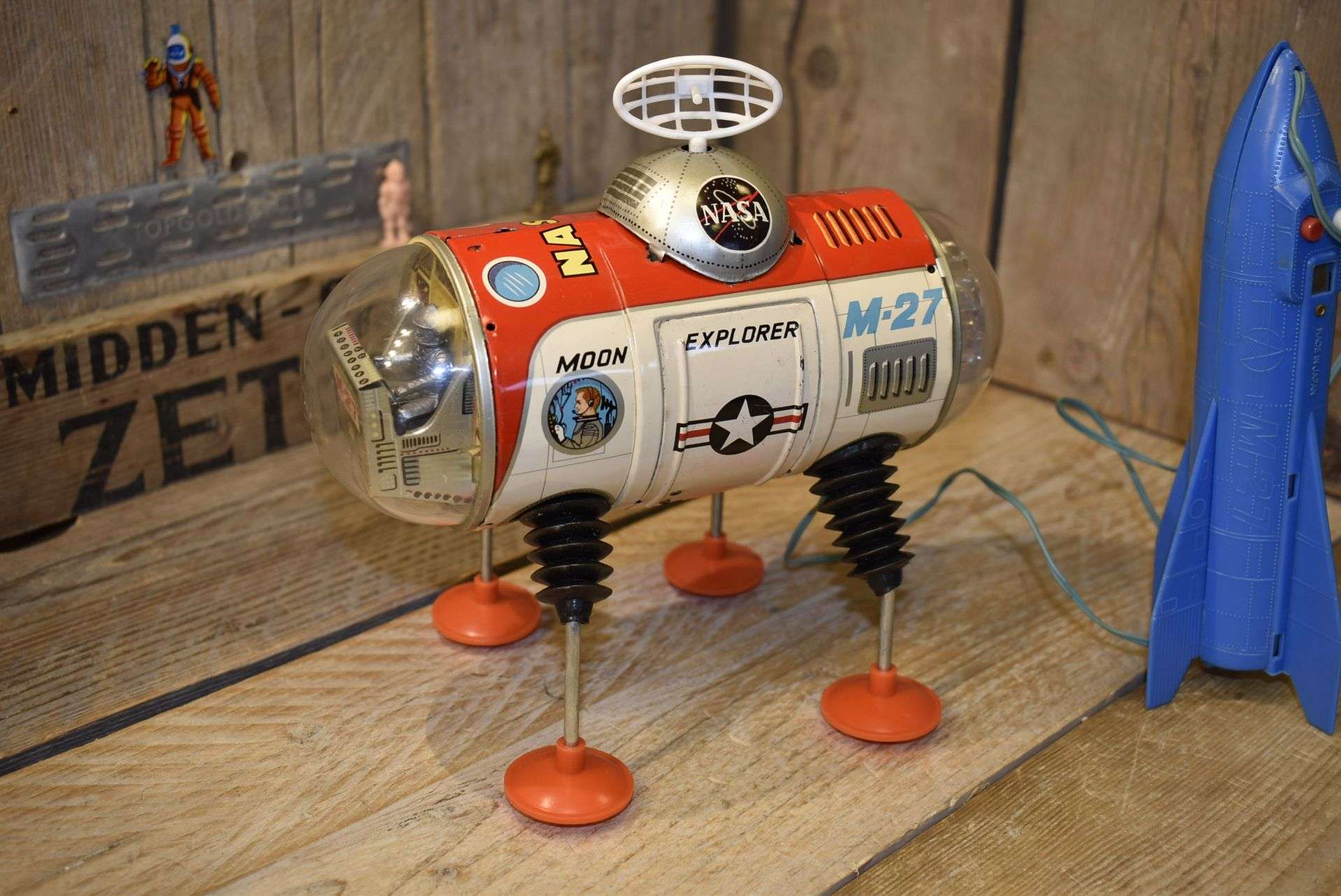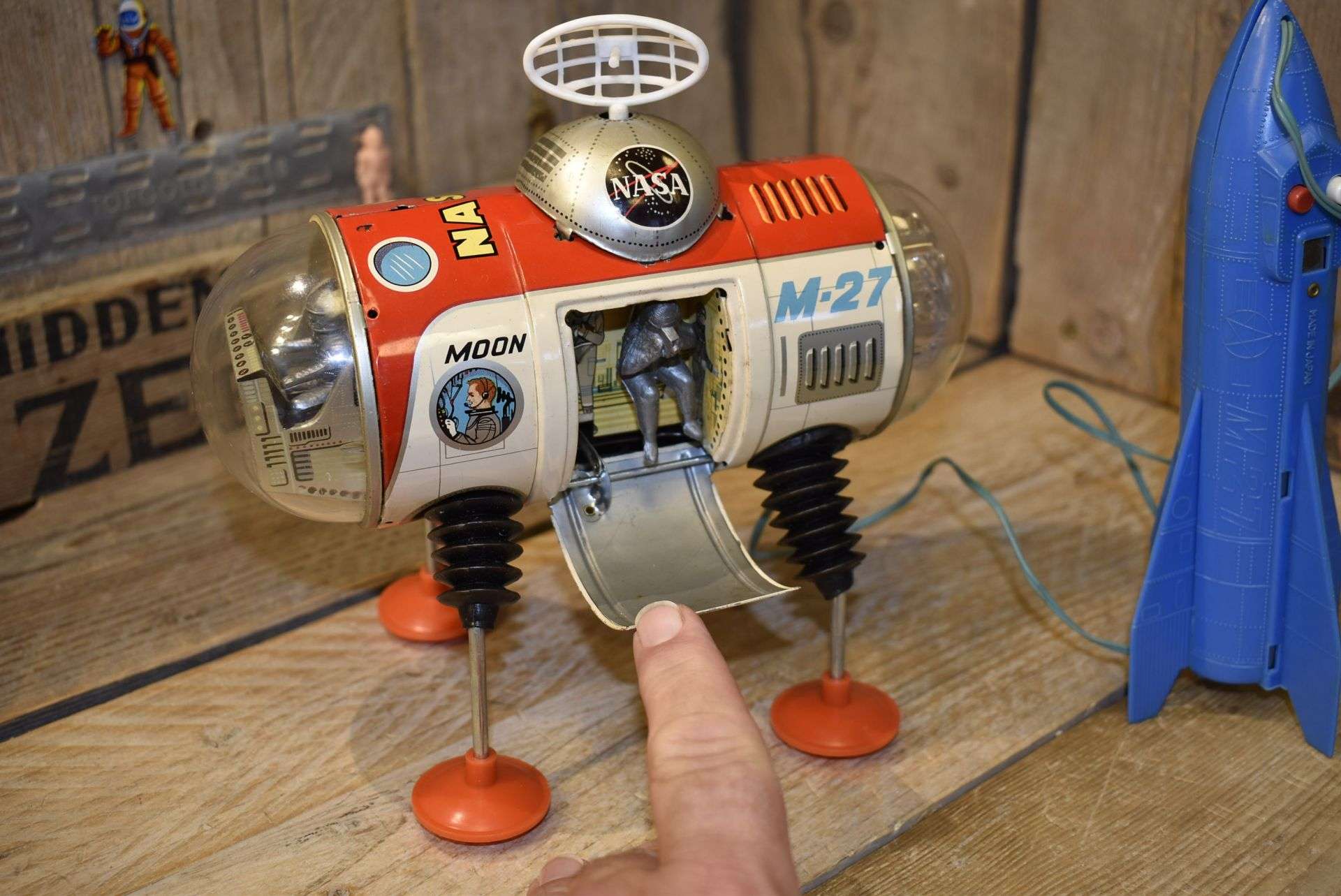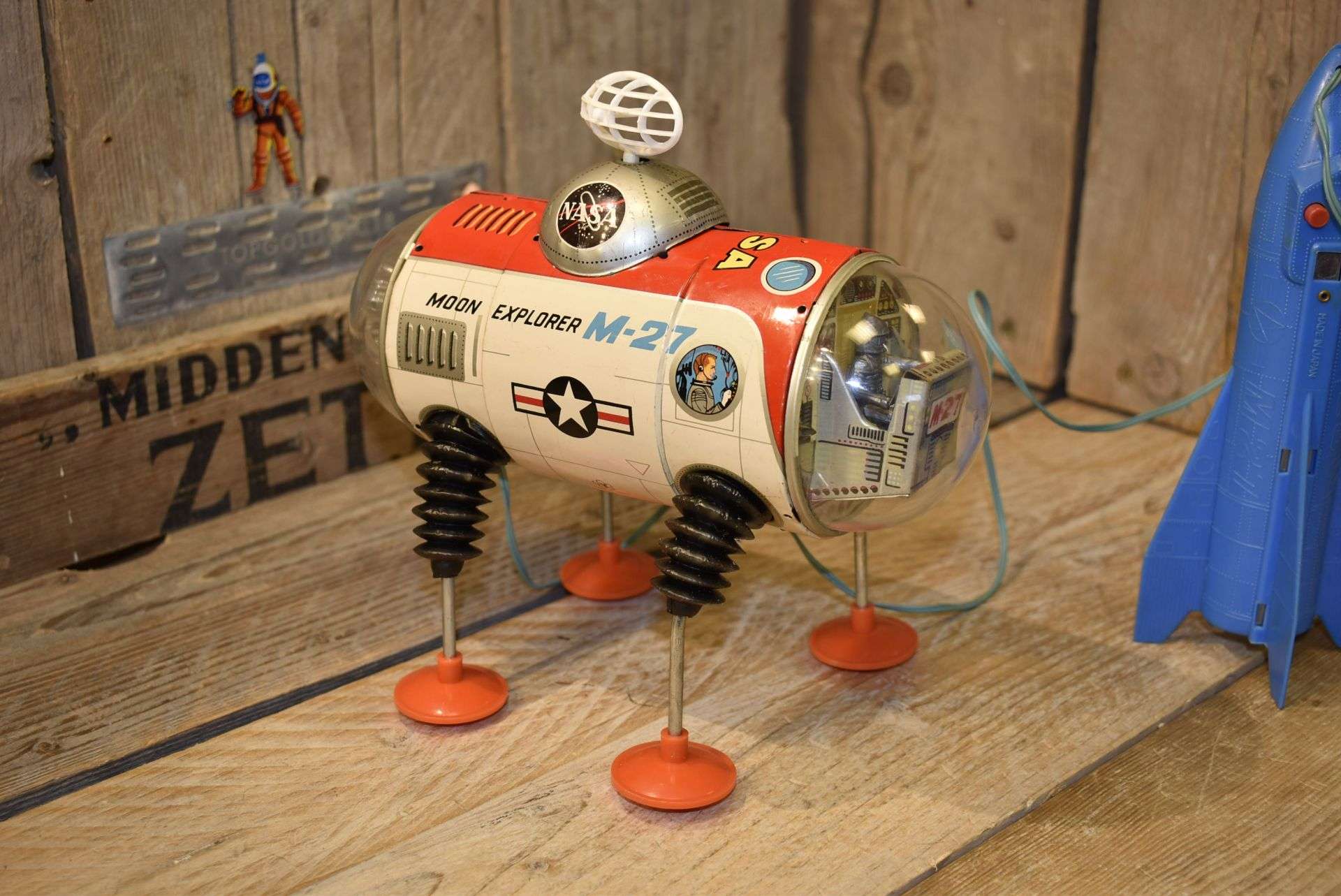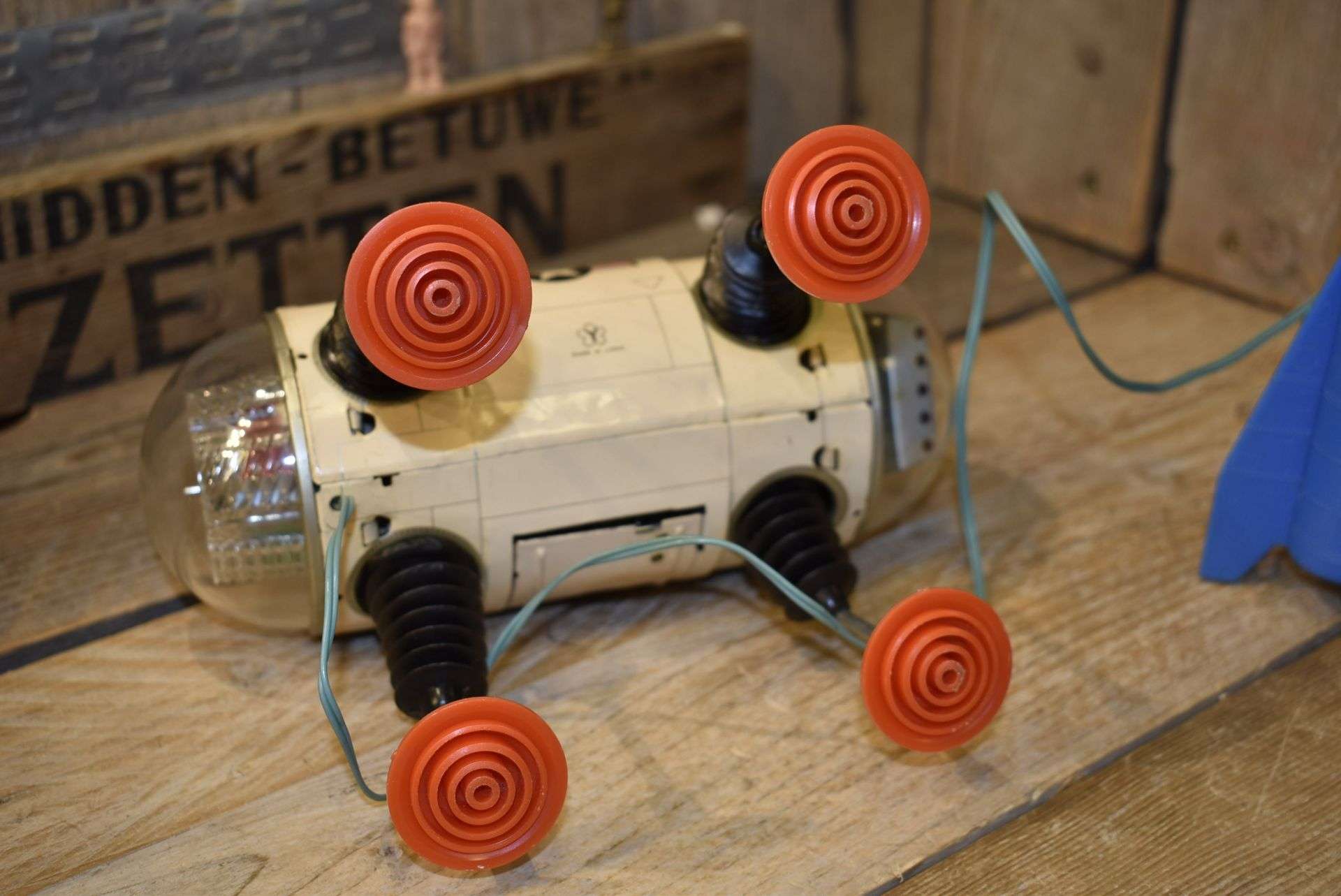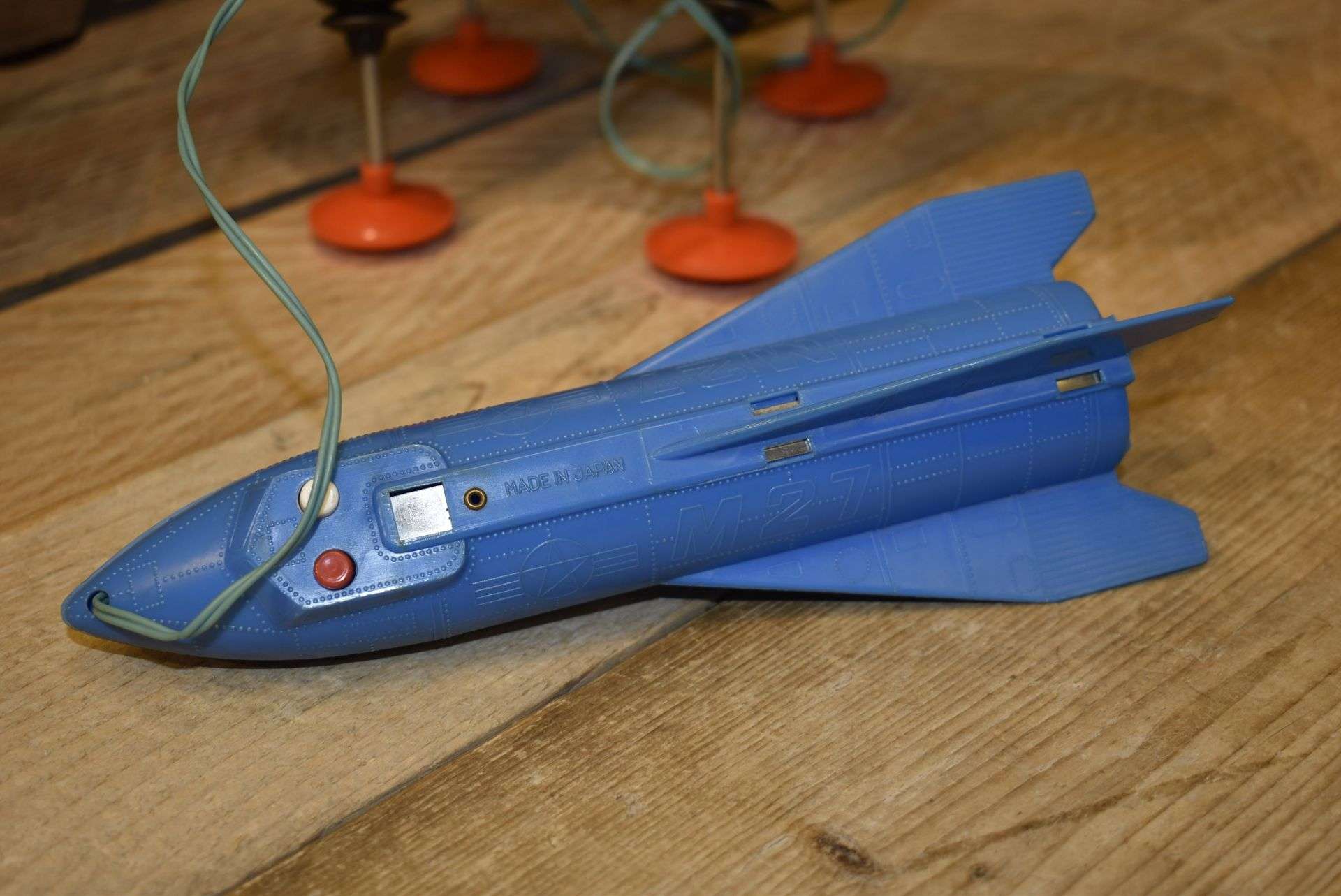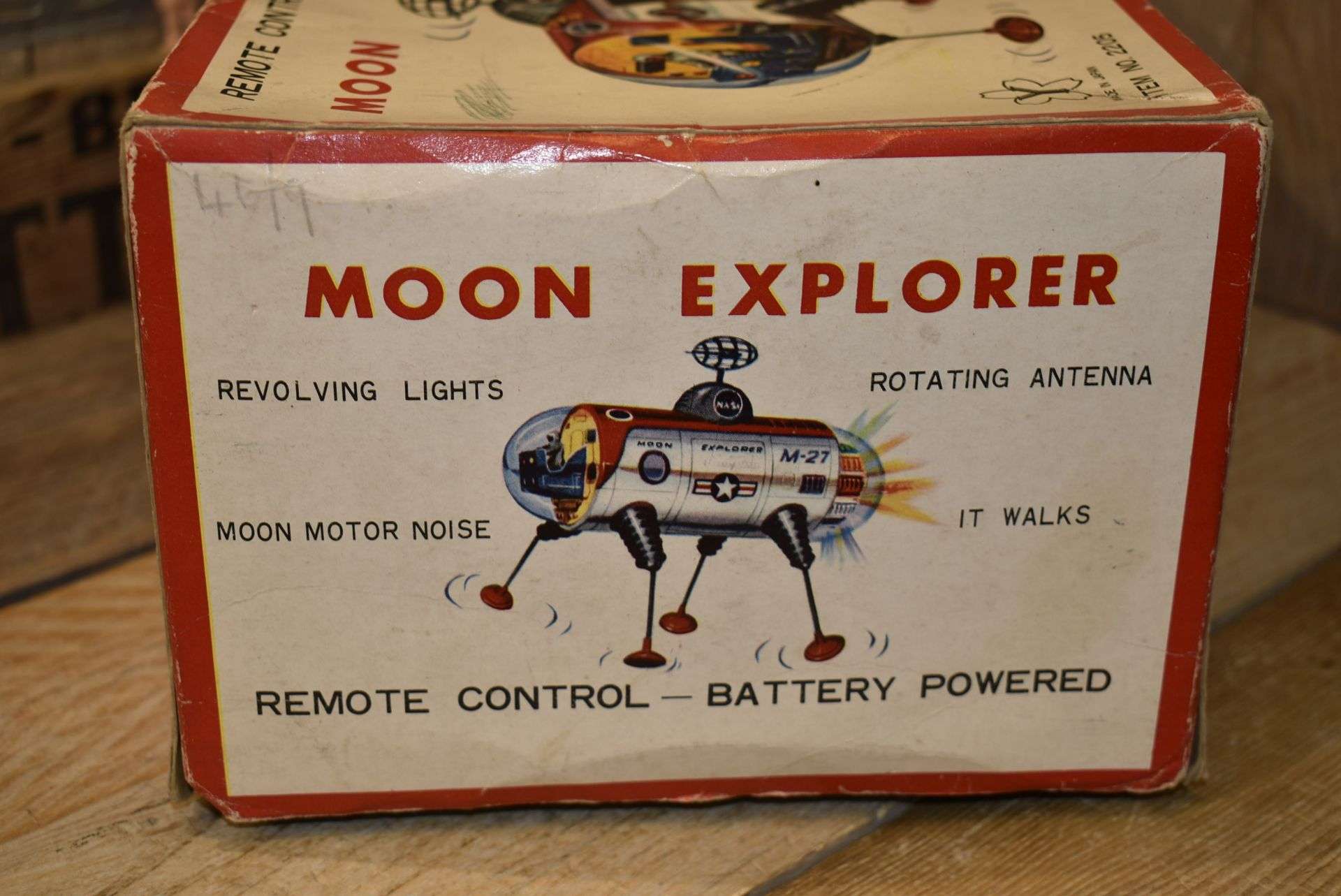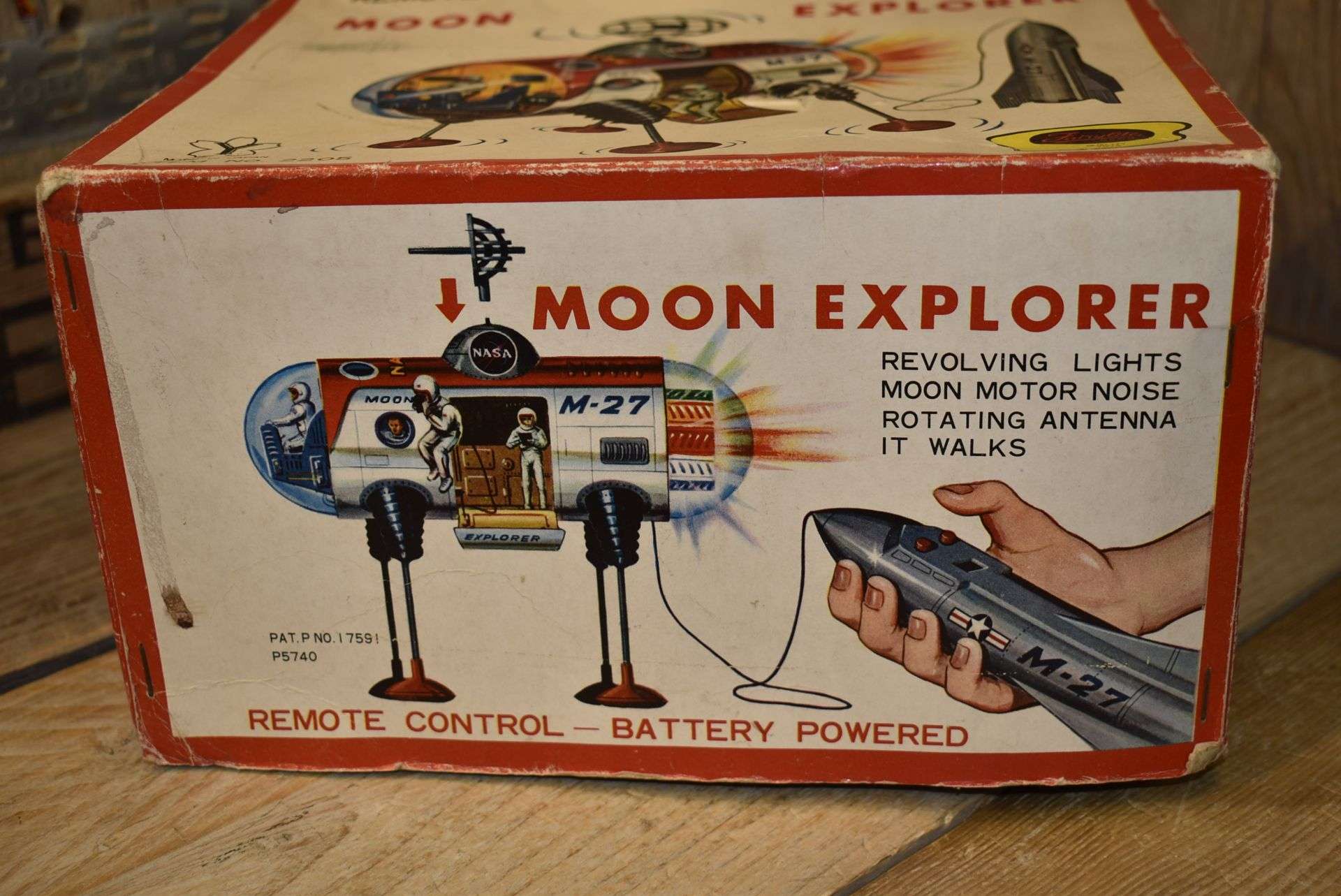 Yonezawa – Moon Explorer M-27
Moon Explorer M-27 made by Yonezawa in Japan for Cragstan 1963. Everybody nowadays thinks that aibo (sony) is a great walking "robot" and that`s correct, but Yonezawa was able to create a walking space toy in the early 1960`s and believe me or not, this space toy walks great. It has an ingenious internal mechanism that drives 4 legs with pods to give it a stable walk.
Walking on 4 legs with a revolving antenna, cameraman coming out of an access door, flashing lights and a beautiful lighted engine…. This is really a great space toy with outstanding lithography.  Its powered by a corded remote control that has the shape of a rocket. The remote has 2 buttons, white and red. Pressing the red button makes the M-27 to start walking and explore the "moon surface". Pressing the white button makes the M-27 stop, a hatch/door opens and when fully opened, the cameraman/astronaut comes out, shooting the "moon surface". Then the door closes again and the M-27 heads out for new adventures.
The condition of this scarce Moon Explorer is excellent and in working order. the toy is original and complete and comes with the original antenna and box. it works fine and strong with all the actions. The remote has a small repair done on the inside. original remote and wire. the box is original and excellent with some tears and a puncture in the toplid. Overall a very nice original box to go with this fantastic toy !
Hard to find toy.. always with a high demand ! rare and scarce..
CFP:  Contact me For Price    at     boogo.nl@gmail.com