Project omschrijving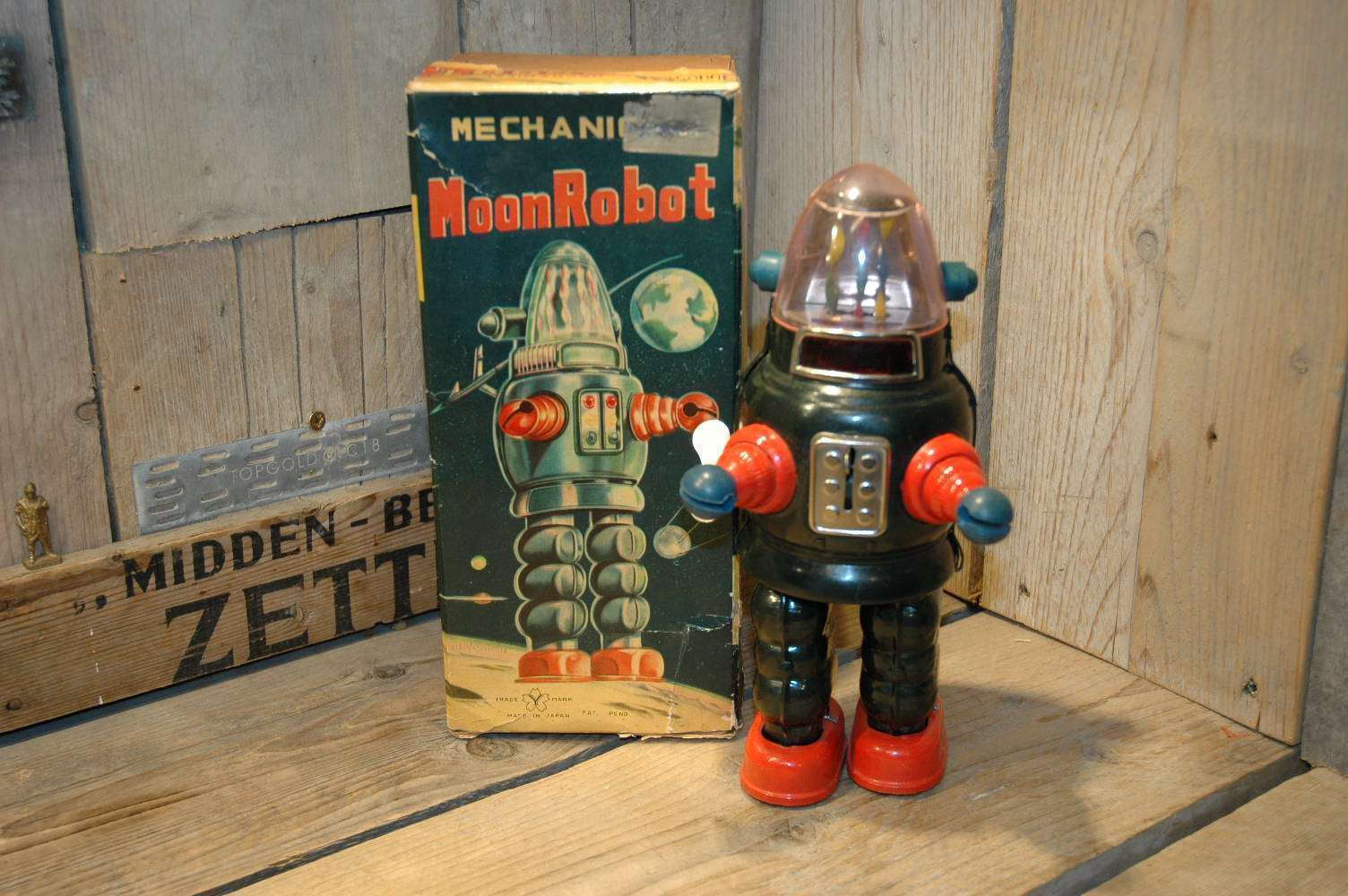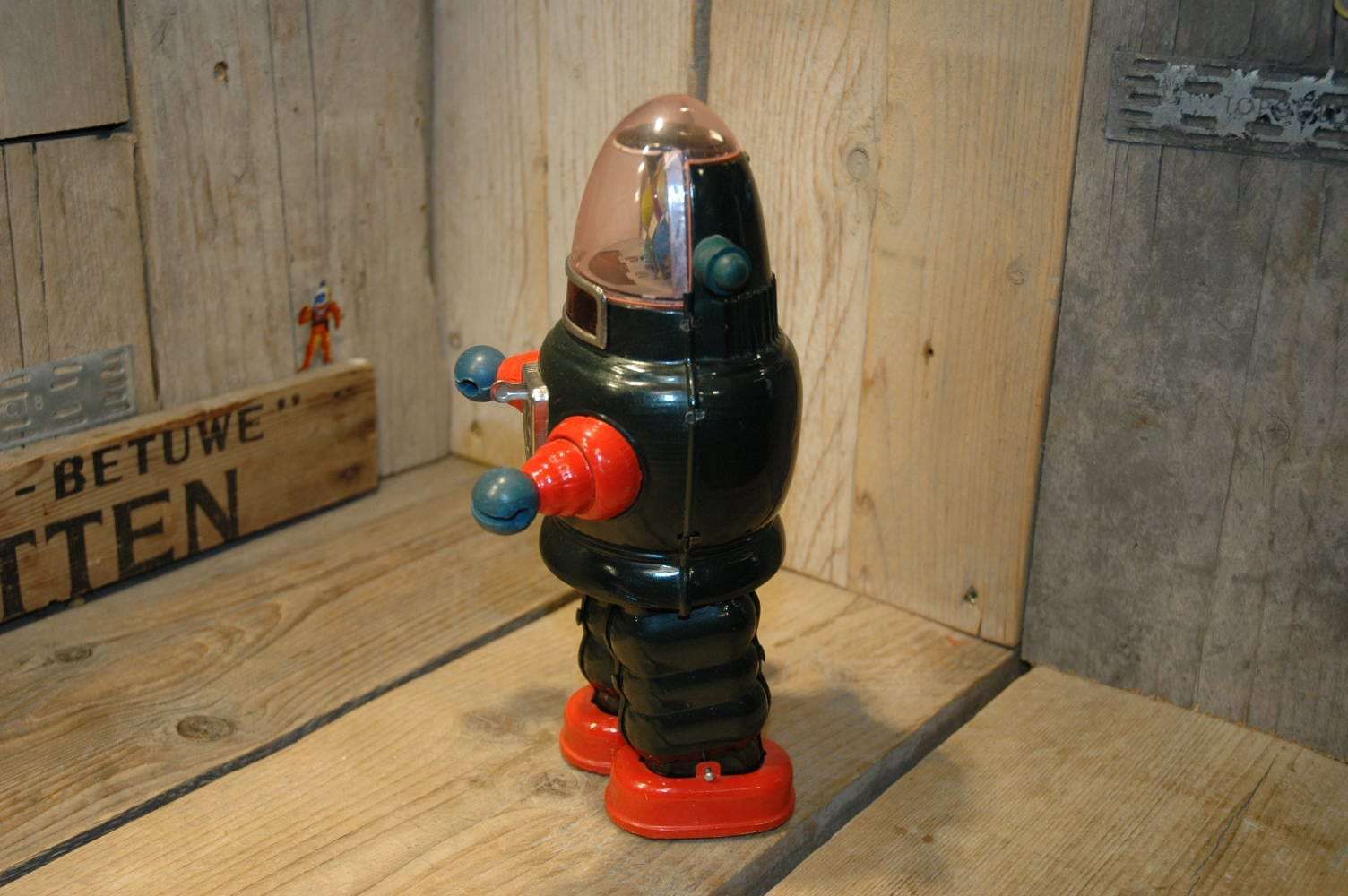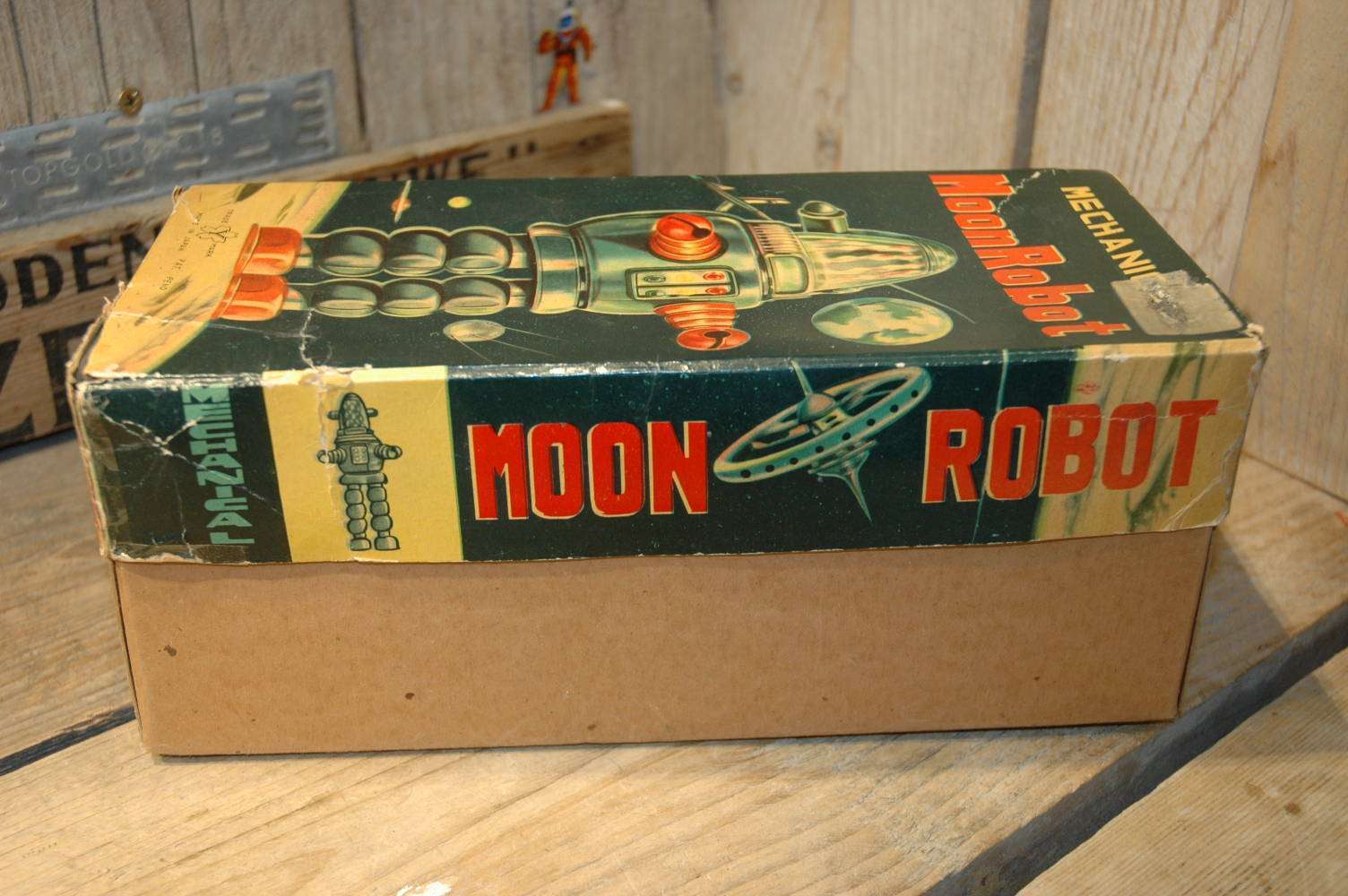 Yonezawa – Moon Robot.
Made in Japan in the early sixties. Made out of tin with a clockwork windup mechanism. In action the robot walks forward with spinning brains and sparks.
The condition of this original example is excellent. The robot shows some normal wear and play wear. The windup mechanism still works fine and strong but no sparks anymore, the flint needs replacement but I will leave that to the new owner.
I found this robot in Italy in 2017 in the summer when I was on vacation there in an old toyshop, stored away by the owner who once collected robots himself.
The robot works fine with walking action and spinning brain but no spark anymore.  The dome has a crack at the back but its still the original dome. The box is original with some tears and old tape repairs but has stil one original insert.
This combination is simply hard to find, original robot and box. MoonRobot better known as Ribbonhead robot. ( because of the ribbon shaped brain segments )
Very hard to find in any condition, rare and scarce toy and box !!