Project omschrijving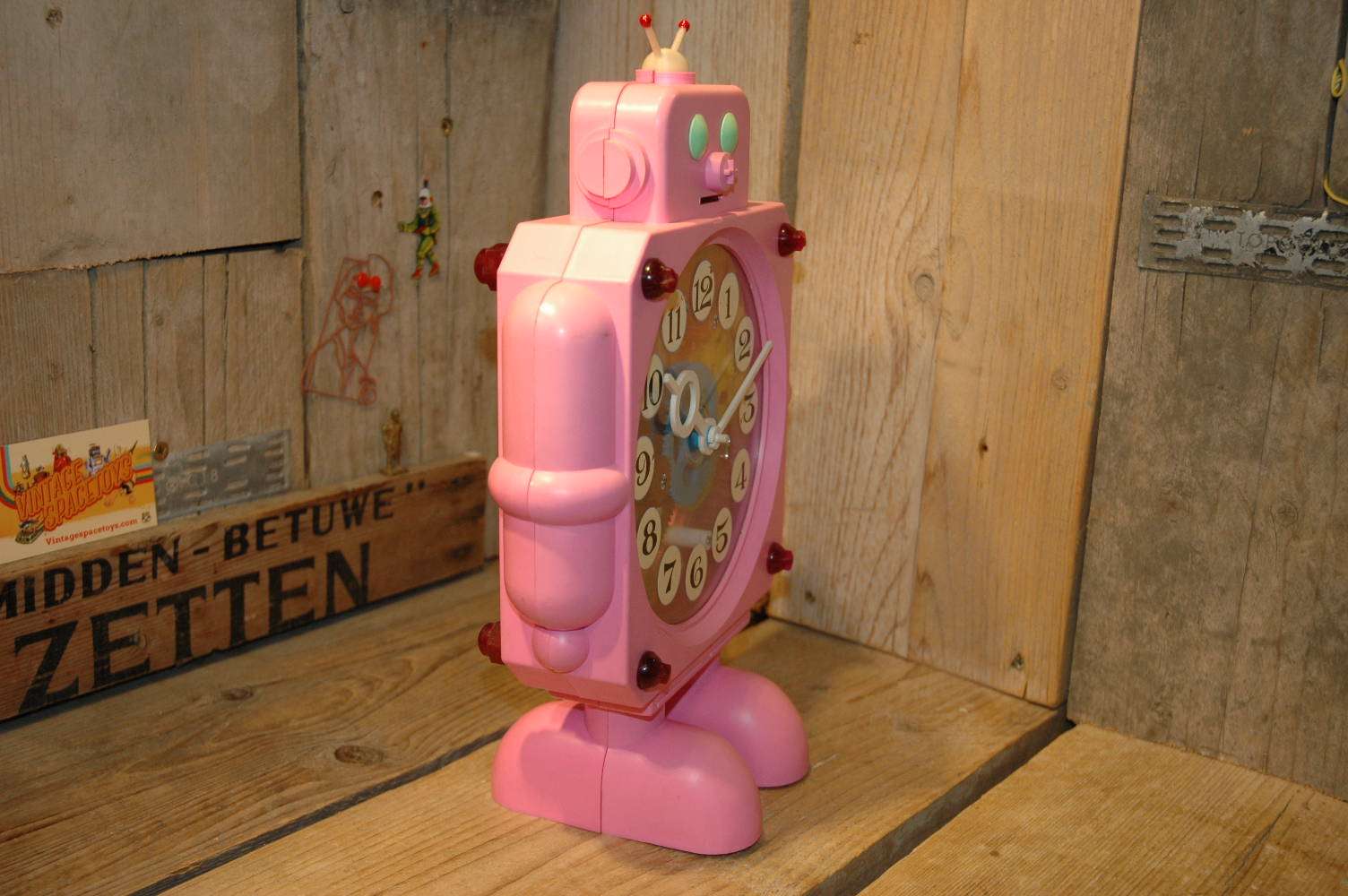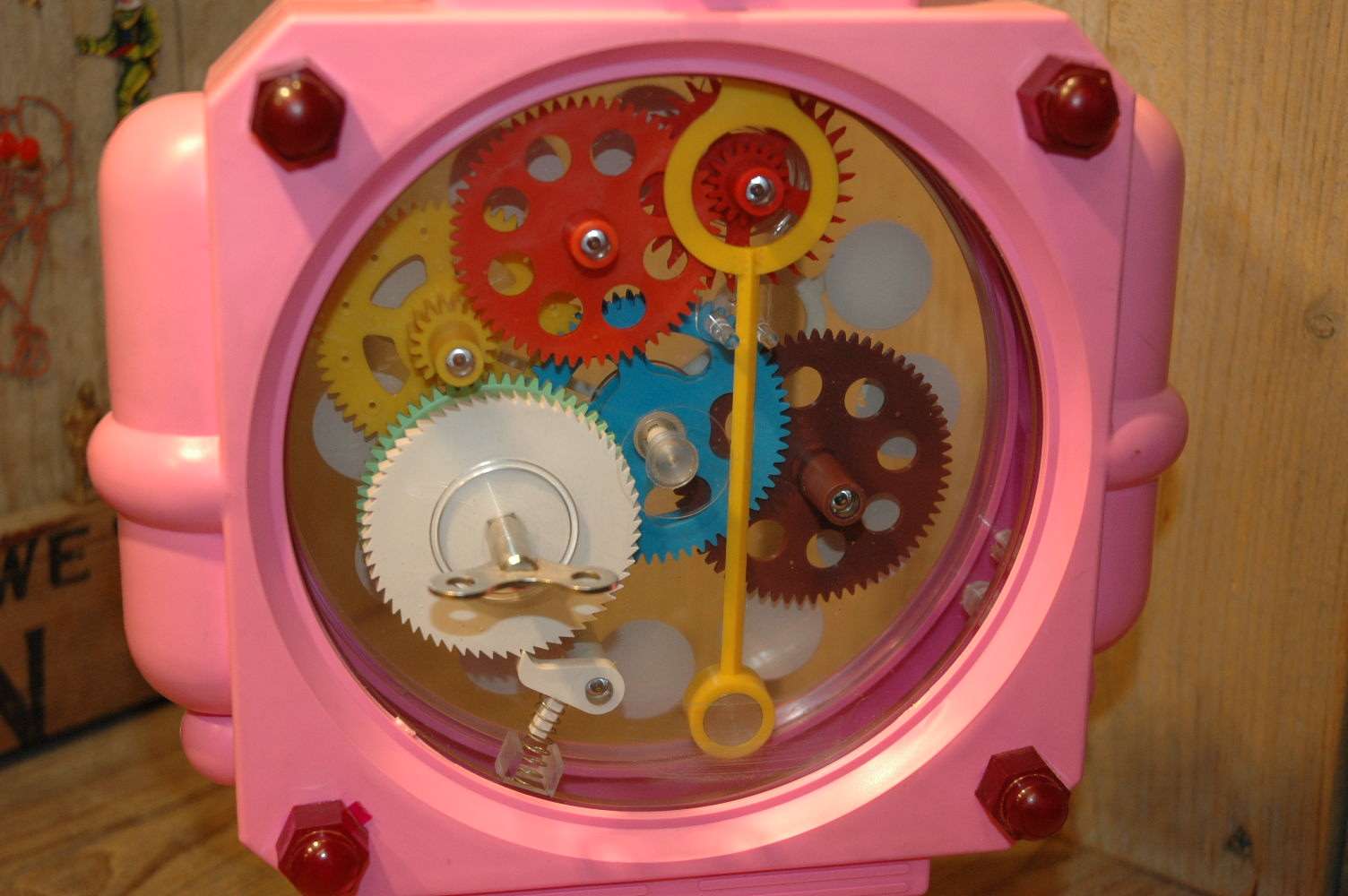 Russian Robot Clock ( Pink Variation )
The suggestion that there would be another color is correct ! 🙂 I also found a red one, 2 of these rare robot toys from the same seller.. in Russia this time.
These ultra rare and scarce robot child clocks were made in the late sixties in russia by an unknown manufacturer.
Its simply a miracle that these toys could survive all the years… pretty fragile toys with fragile antenna and hands.
Made out of plastic with a real and working clockwork mechanism.. even better, the clock is still working ! and works fine.. It does not keep time, that is not what its actually made for of course.. Its a child toy and it can be taken fully apart ! there are 4 plastic screws that keeps the robot together. you can take all the gears out and this is how children were teached how a mechanic clock works, very cool
I can be short about the toys condition: its in excellent to near mint condition. The clock is all original and complete. In perfect working condition. I found 2 of these ( one in pink and one in red ) and both were missing the antenna on top. After a LONG search I was able to find out that the original antenna should look like this so I made one by drawing it into 3D and printed it to complete the clock.
Very hard to find in ANY condition.. Rare and Scarce Robot !