Project omschrijving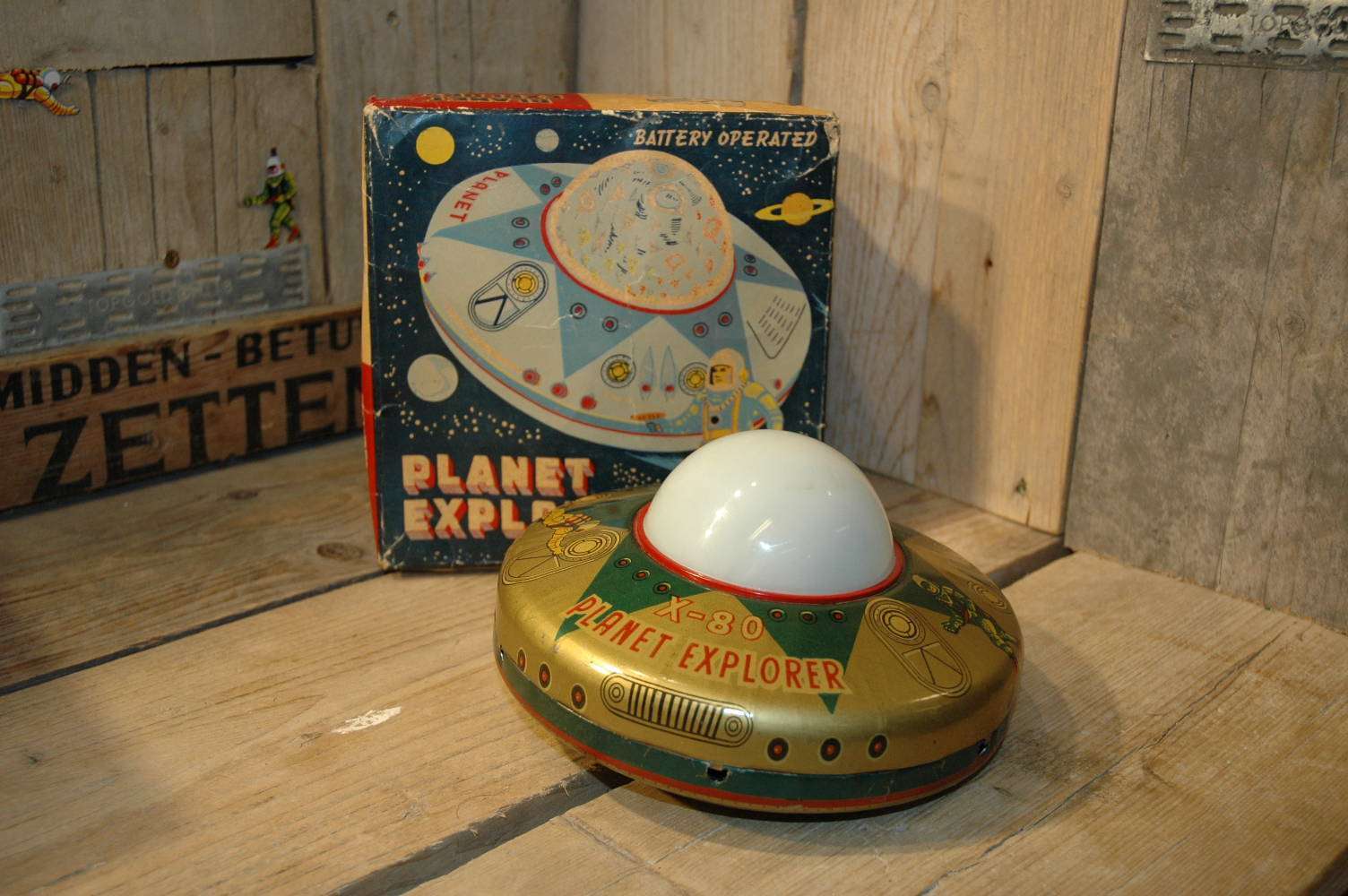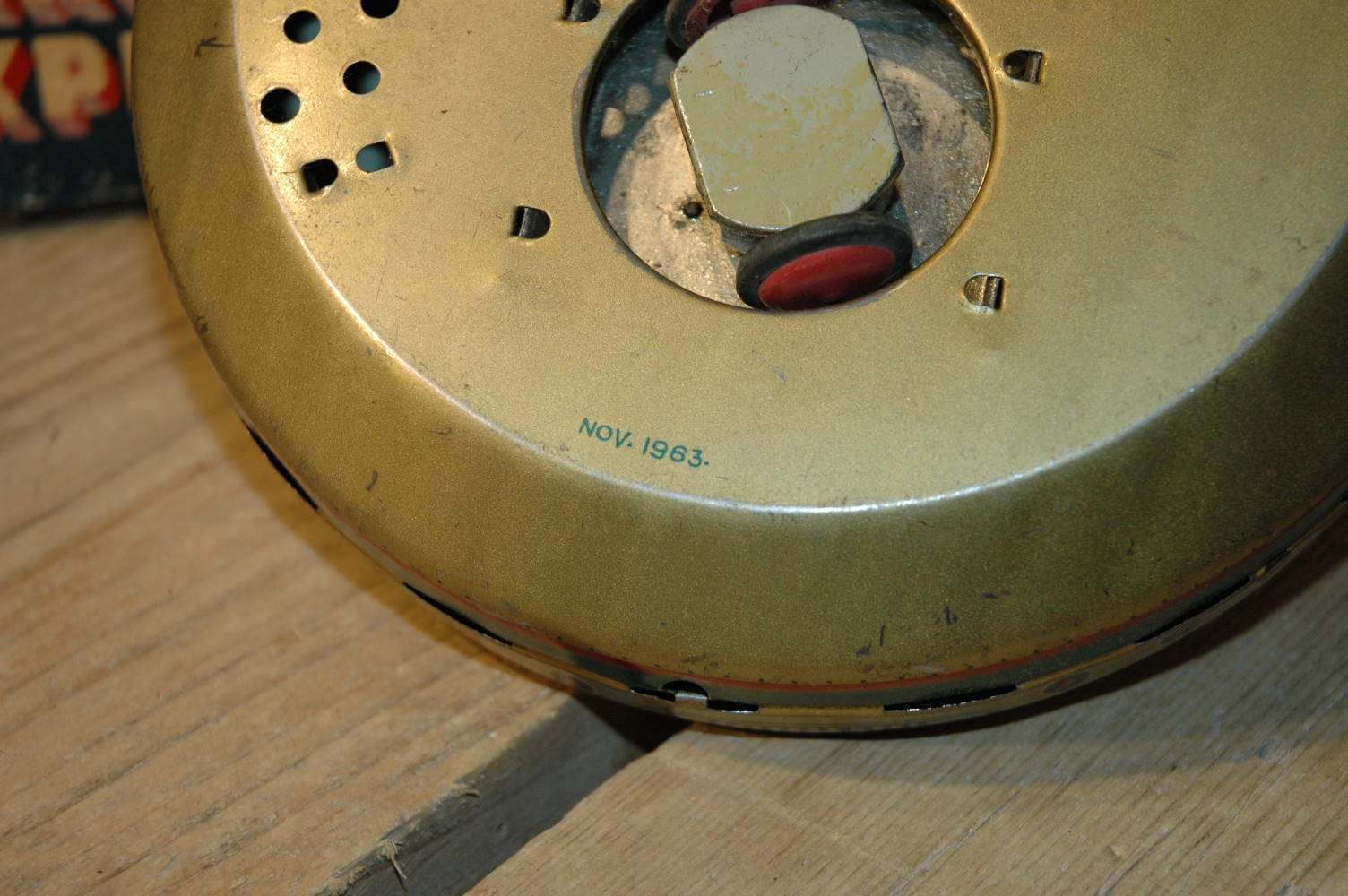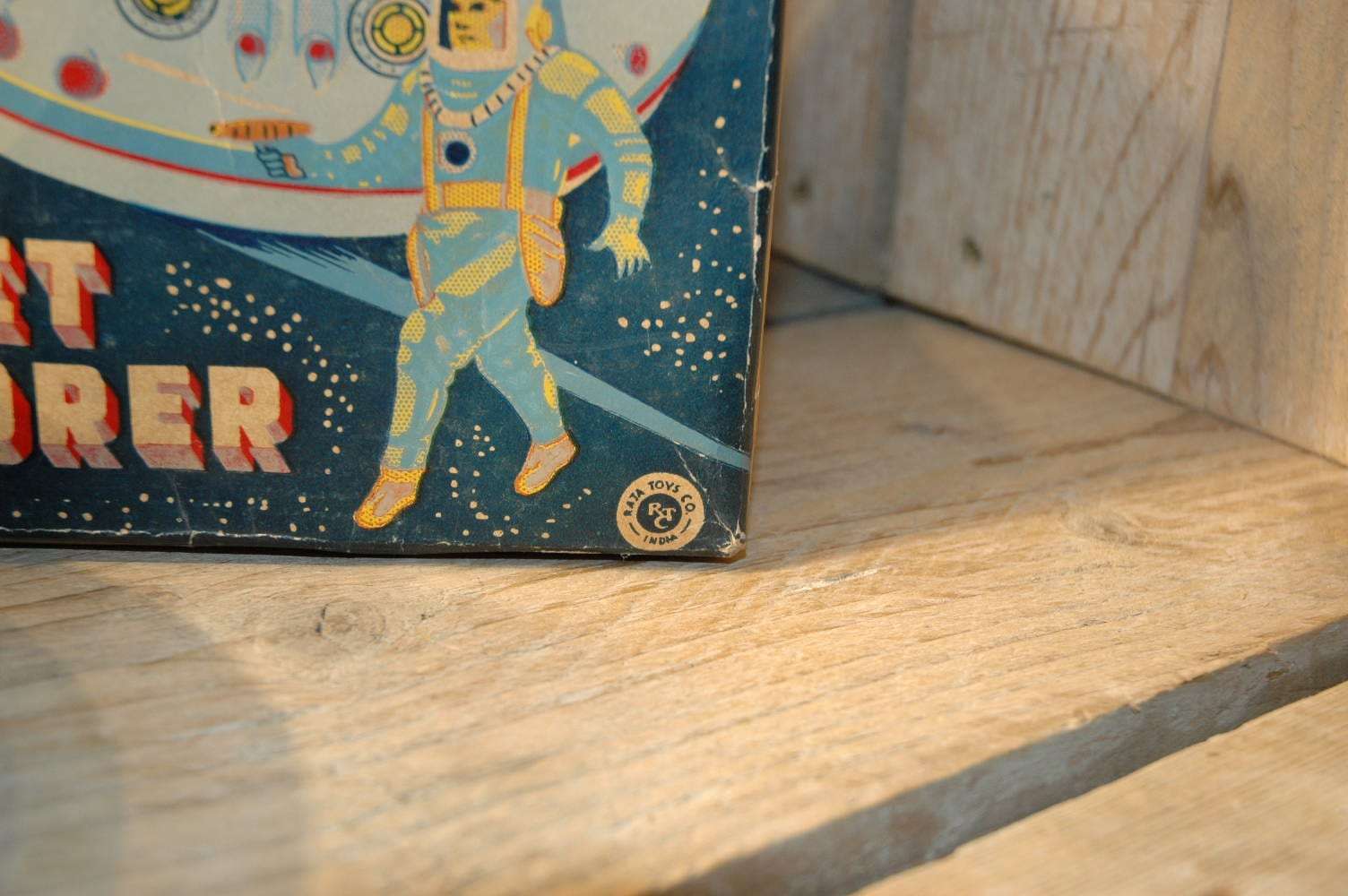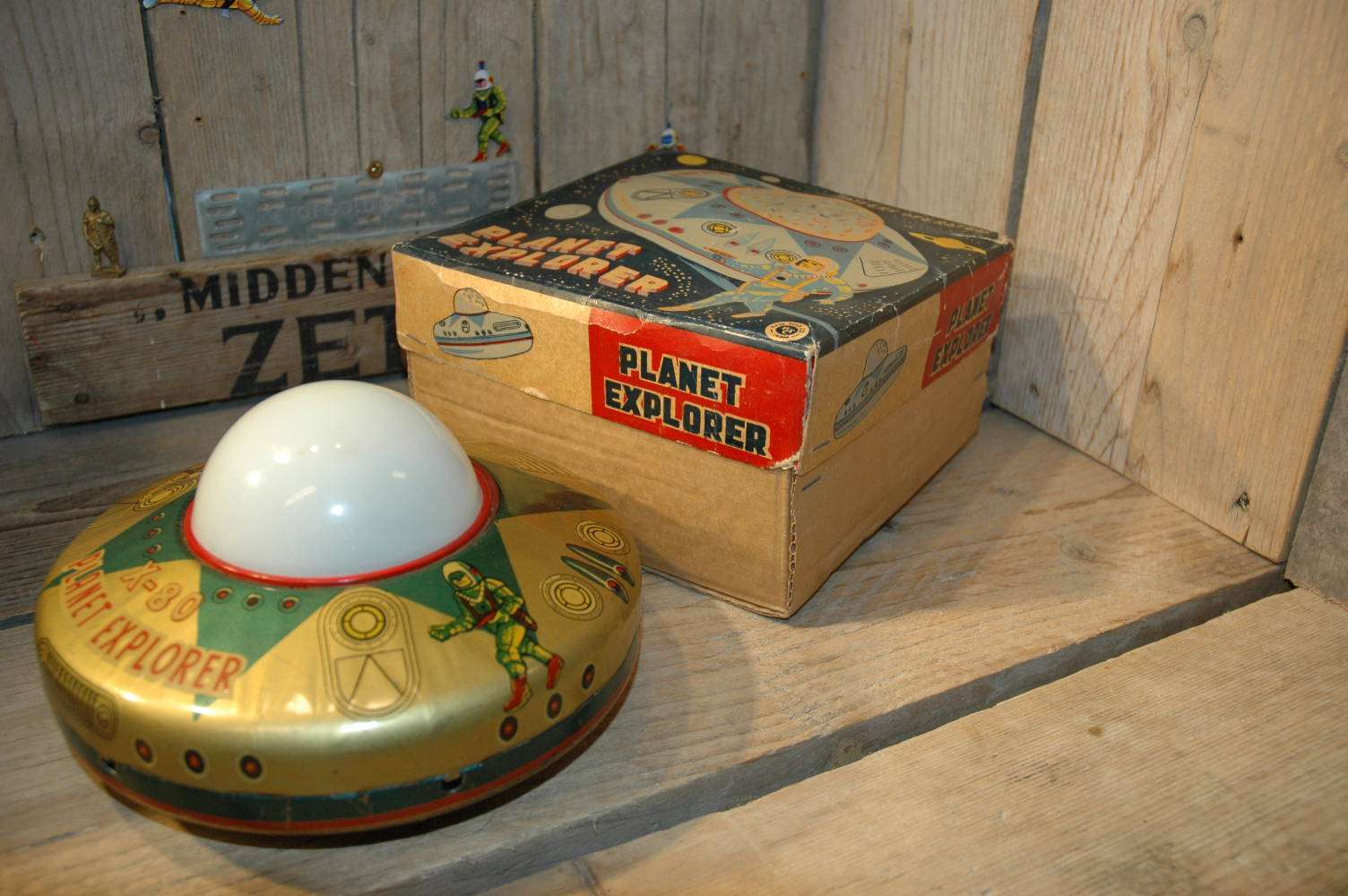 Raja Toys Inc. – Planet Explorer X-80
Dating back this toy is easy and it can be even dated back to the exact month the toy was produced: November 1963 ! 🙂  Easy because its stamped at the bottom of this knock off toy.
Made by Raja Toys Inc. in India in 1963, this planet explorer is a copy of the Modern Toys X-80 Planet Explorer.  Made out of lithographed tin and with exactly the same actions as the original saucer: Mystery Bump and GO action and a beautiful light show under the white dome with clicking sound.
The condition of this Planet Explorer is excellent to near mint and I even doubt if the toy was much been played with. Of course the quality of the toy and the litho can not match the original one but for Indian standards its really an above average example of their toy making skills.
The saucer works fine and strong and comes with excellent original box that shows a tear in the toplid. Clean battery compartment and all original toy.
Where the original Modern Toys X-80 is already difficult to find with original box, this saucer is rare and scarce, I never saw it in all my collecting years, i even had NO idea Raja Toys made this one…
CFP:  Contact me For Price      at      boogo.nl@gmail.com