Project omschrijving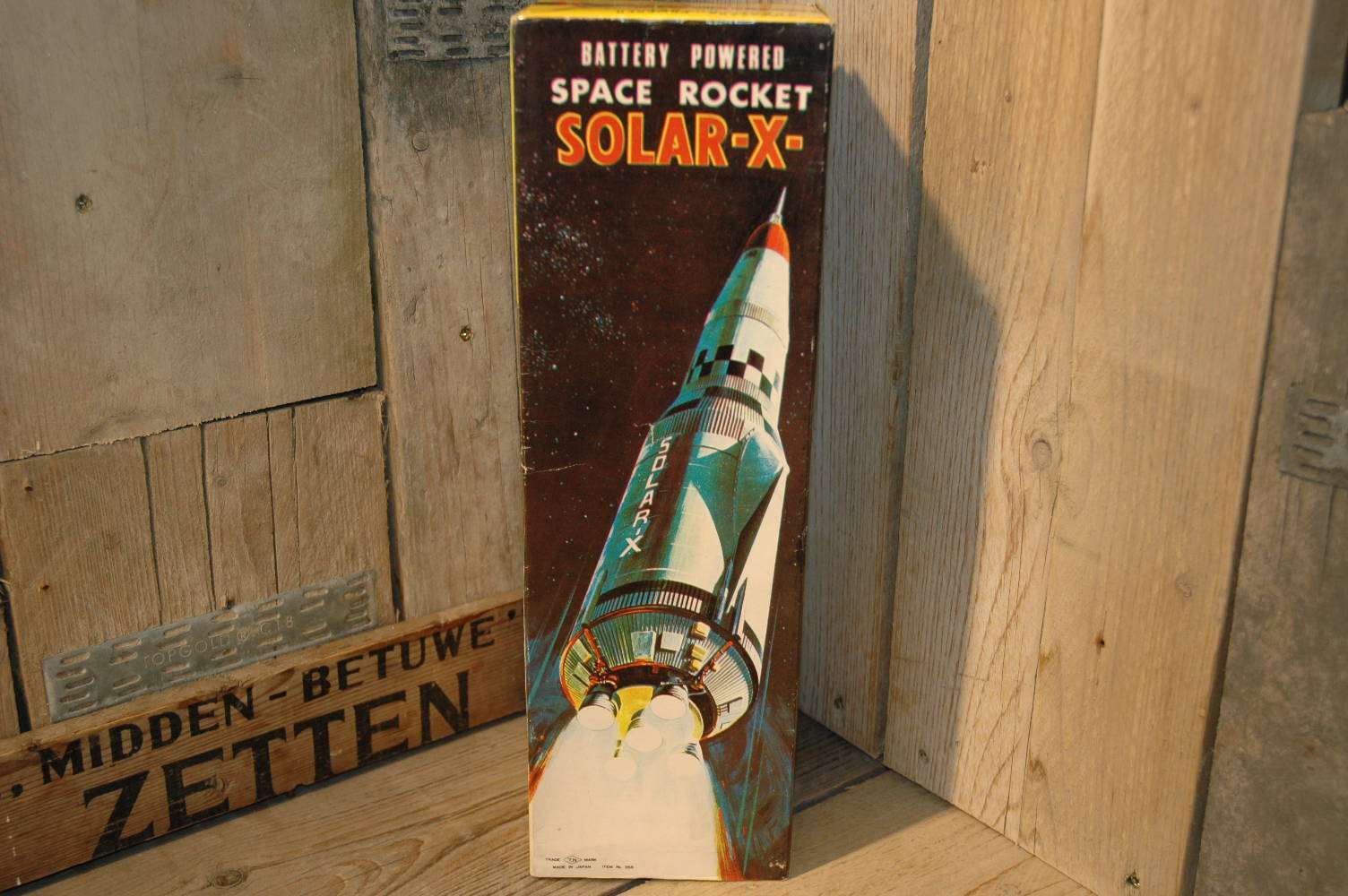 Nomura – Solar X Space Rocket

I never knew this number SEVEN was the second version build…. Nomura started with number ONE  but that rocket was pulled out of production because of problems with the rights for the thunderbirds on which this rocket is based on. I found 3 of these rockets in an Italian collection, number ONE, SEVEN and EIGHT.
Lets start with number seven….
This very attractive space toy build in Japan by Nomura in 1966 is great to see in action. Its build out of tin. The wings and the tail section are made of plastic. When switched on, it rides around in circles with the wings wide open. Suddenly it stops and rises itself on a hidden lever underneath the rocket. A countdown sequence starts , the rocket wings disappear and the rocket "takes off". This all comes with rocket- and space noise and blinking lights in the tail- and nose section.
Nomura Solar X Space Rocket is in mint condition and is never played with. No rust, dings or scratches and all functions work as they did 40 years ago. Solar X Rocket comes with the original box, inserts and even the original rubber tip to prevent the top of the rocket is present. Because of the ingenious mechanism its hard to find this rocket in full working order. Collectible and not much seen in mint condition. A much searched for space toy.
CFP:  Contact me For Price   at   boogo.nl@gmail.com